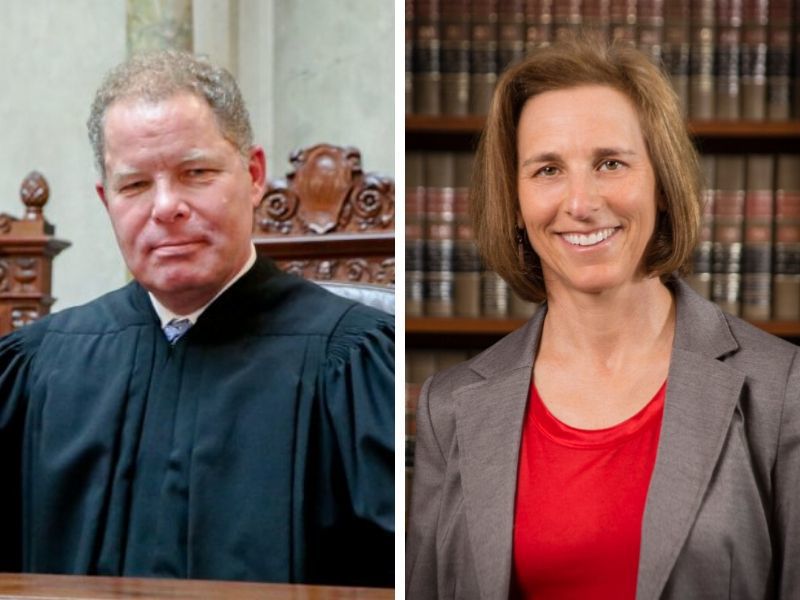 Conservative Justice Daniel Kelly and liberal challenger Judge Jill Karofsky haven't shied away from trading barbs in their race for a 10-year term on the Wisconsin Supreme Court. 
In contentious debates ahead of last month's primary election through the first weeks of March, the two have established clear lanes for themselves as they prepare for an Election Day that coincides with the 2020 Democratic presidential primary contest. 
Consistently at issue in the race has been perception of the conservative-dominated court, with Karofsky repeatedly attacking Kelly for appearing corrupt and consistently ruling in favor of conservative interests. 
But Kelly, touting his judicial philosophy and commitment to interpreting laws as they're written, has rebuffed the charges by arguing his decisions are based on a chain of "rigorous logic" that's laid out in his writings. 
First appointed to the high court in 2016 by then-Gov. Scott Walker, Kelly in a recent interview said that his is a message that's resonating with voters because they want justices who "just apply the law."
"I think at a really basic level, (voters) just get that and they're concerned about any member of the court that would go beyond that and start legislating from the bench, start changing what the rules are after they've already decided … and they know that you just can't have that in an ordered society," he said. 
But Karofsky, who has highlighted her values and called for getting the court "back on track," has argued that simply applying the law as it's written hasn't occurred at the state Supreme Court level.
"What I hear from people is that what they see on the Supreme Court are justices who do not follow the rule of law, justices who make decisions before anyone walks in the state Supreme Court chamber, justices who are acting like politicians," she said. 
The continual knocks eventually drew the ire of the four other members of the court's conservative majority last week. Chief Justice Pat Roggensack, in a statement authored with Justice Annette Ziegler, slammed the attacks "on the integrity of the court" without mentioning Karofsky's name. 
Fellow Justices Brian Hagedorn and Rebecca Bradley, in separate comments issued through Kelly's campaign, called out Karofsky's "slanderous statements" as "evidence of her lack of fitness for this bench." 
Karofsky, whose interview came before the other justices weighed in last week, said should she be elected, she would prioritize consensus building and work with the others on the court "just like I have worked with colleagues through my entire career." 
Asked about whether public concerns she cited about the bench would dissipate should she win, Karofsky said that her election would mean "we are going to have a justice on the Supreme Court who is committed to following what the law is," a move that would bring "comfort" to people.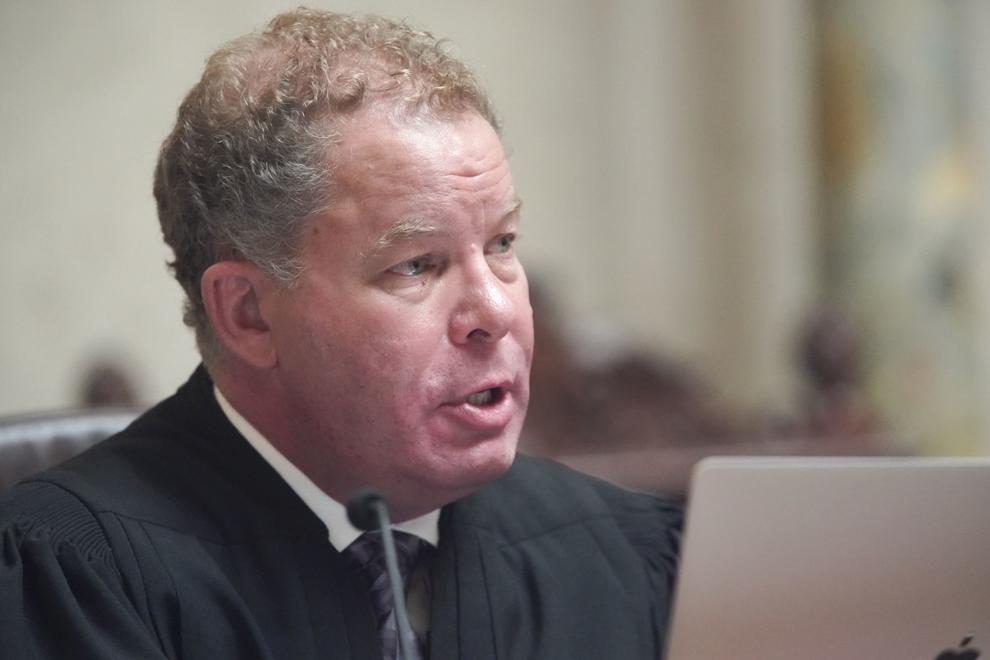 While Karofksy acknowledged the Legislature "is the place for setting policy," she said judges can use existing resources and options to divert people from jail and prison. At the Supreme Court level, she said the body could continue to help lower branches start drug treatment or mental health courts and ensure judges are educated in those areas. 
"I am on the front lines of the justice system," she said. "And I'm the only person who's spent any time in the front lines of the justice system in this race as a prosecutor and a victim advocate and trial court judge. I think it's incumbent upon me to tell policymakers what it is that I am seeing every day."
Kelly, though, countered it would be inappropriate for a sitting justice to advocate for overhauling the state's criminal justice practices, saying there's "a fine balance between justice and just the raw exercise of power."
With justices advocating for policy changes, he said, it "decreases the confidence that (someone) can have that when they go into court, that their case is going to be decided according to the law."
Over his time on the court, Kelly said he's noticed "significant motivation" to criticize some of the opinions justices issue "for the results, if they don't match your personal politics."
But he said the way to combat that among the "small subset" of cases that have political implications is by writing opinions the way he writes his — in a logic-driven way that allows readers to see a clear chain of reasoning. 
"It is our duty to decide those cases without regard to those considerations and in the midst of that, try to advance and grow that confidence in the people of Wisconsin … And if we concentrate on that, we do that and we write the opinions the way that I write mine, I think that will over time advance that," he said. "It's not something that happens overnight."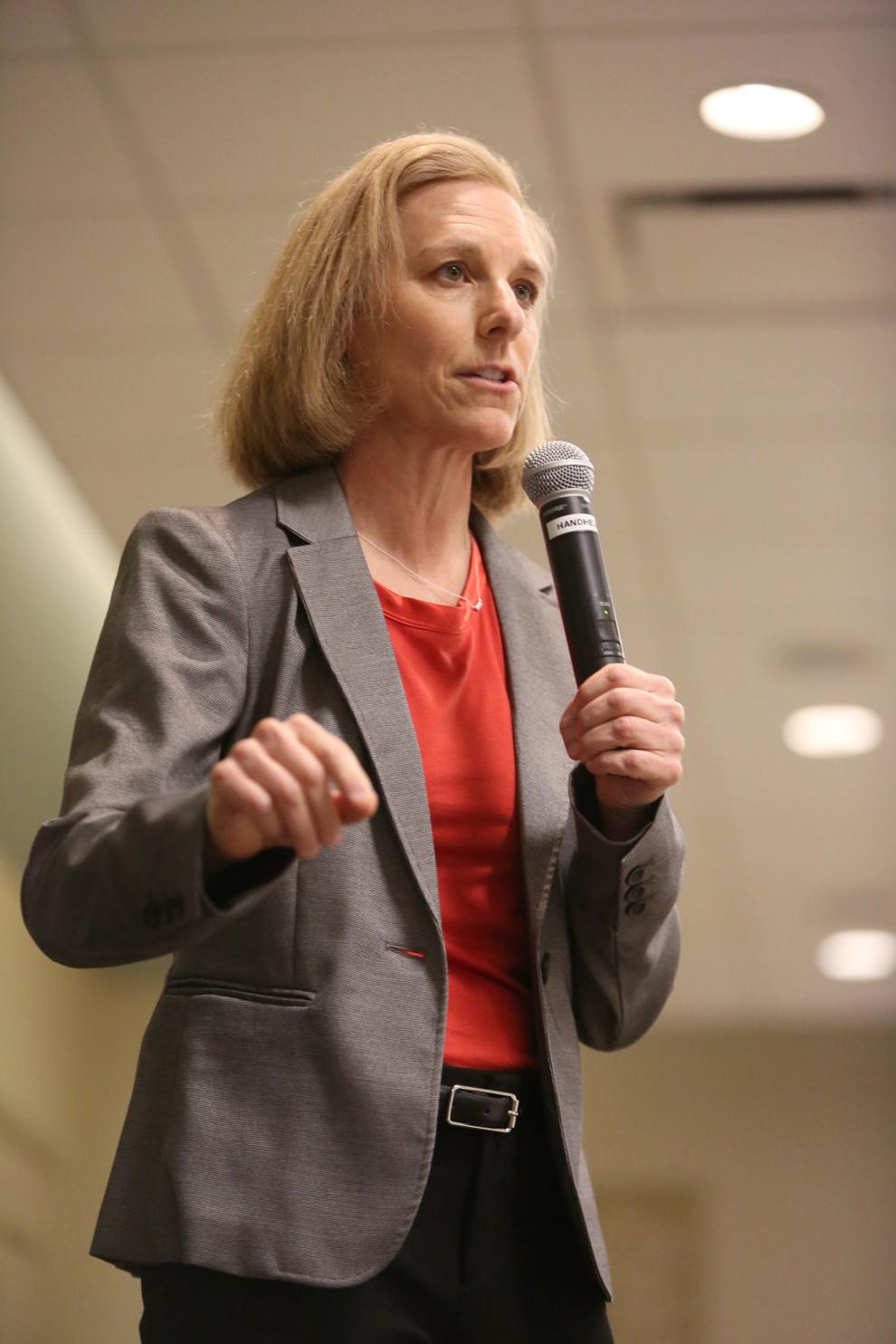 As April 7 approaches, both candidates are keeping an eye on the Democratic presidential primary race. 
While having the Supreme Court general election on the same day could give a boost to Karofsky, observers are wondering how the two-man race — between former Vice President Joe Biden and U.S. Sen. Bernie Sanders — could affect liberal turnout. 
Meanwhile, the novel coronavirus is also having its say. 
The state Elections Commission is urging anyone concerned about contracting or spreading the virus to vote via absentee ballot. Those interested face a Wednesday deadline to register to vote by mail or online at https://myvote.wi.gov; following Wednesday, individuals must register in person at their local clerk's office until April 3 or at their polling place on Election Day.  
To request an absentee ballot, voters can visit https://myvote.wi.gov or contact their municipal clerk's office. Voters who are already registered must request an absentee ballot by Thursday, April 2, though the commission suggests doing so as soon as possible. Those ballots must then be received at the clerk's office or an individual's polling place by 8 p.m. on Election Day. 
Among the campaigns themselves, Karofsky has made "some significant changes to our voter outreach strategy," per a Saturday campaign email, largely through "expanding our digital outreach program in a big way." 
At the state Democratic Party, from which Karofsky has accepted help this cycle, officials announced Thursday they were planning to replace their "traditional canvassing operation with a digital organizing program," while their annual Founders Day dinner was postponed from April 4. 
Karofsky has said she wouldn't support President Donald Trump and signed the 2011 petition to recall Walker. Kelly, on the other hand, declined to say who he would support for president, though he has won Trump's endorsement in the race.
On coronavirus, Kelly on Wednesday during his interview, said it was largely up to volunteers to decide for themselves how involved they wanted to be in canvassing and other activities. 
"I hope folks are reasonable about how they approach this. I don't want them out there putting themselves in danger for a campaign, so they need to be careful in how they're approaching this," he said. "And I hope they look at it and say, 'my health comes before the campaign.'"
A state Republican Party spokeswoman Thursday said the party, which is backing Kelly, is "monitoring the situation closely" and noted a few county parties decided to cancel their Lincoln Day dinners that were scheduled for over the weekend. 
Share your opinion on this topic by sending a letter to the editor to tctvoice@madison.com. Include your full name, hometown and phone number. Your name and town will be published. The phone number is for verification purposes only. Please keep your letter to 250 words or less.