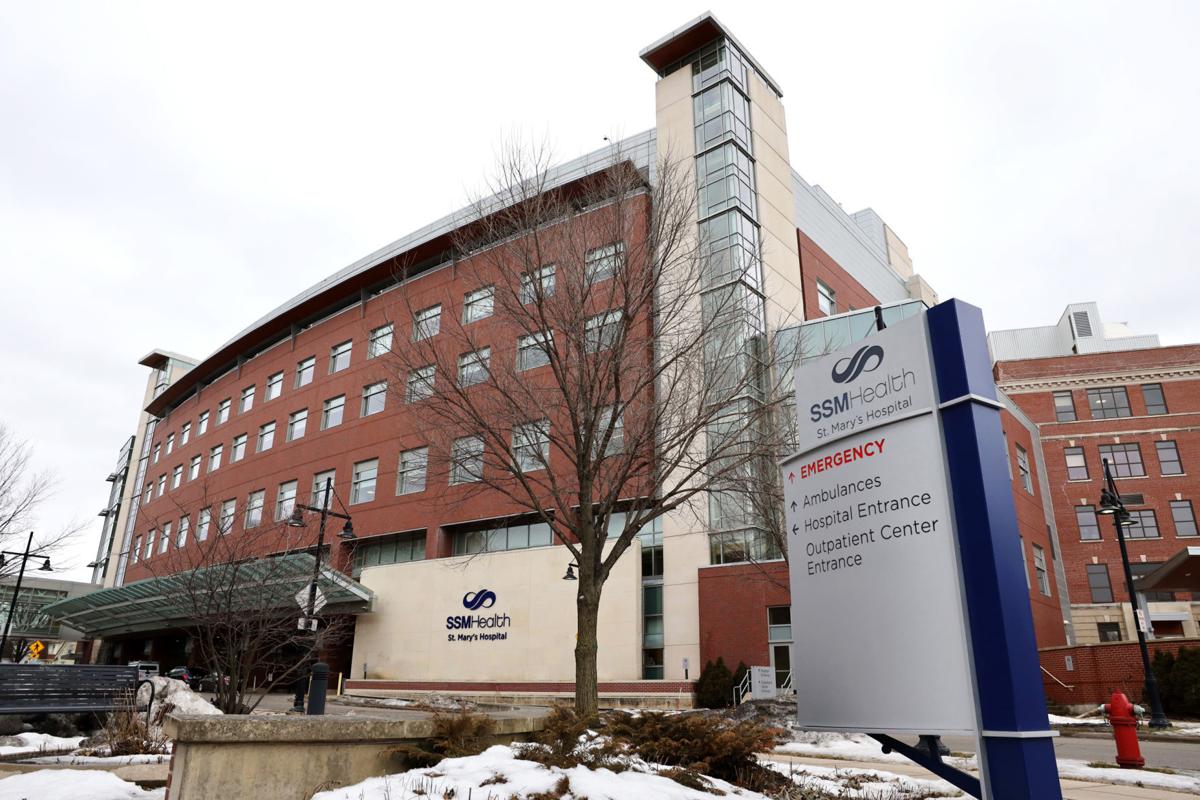 The numbers are a clear indicator that Wisconsin's COVID-19 problem is spiraling out of control, and local hospitals are scrambling for staff and ICU beds.
"We've been pulling various levers to increase staffing options — redeploying staff to different units, clinic providers helping at the hospital, looking for temporary agency staff, finding different ways to use volunteers and clinical students," said Meriter-UnityPoint spokesperson Leah Huibregtse. "We've also paused and rescheduled some non-urgent, elective procedures."
Only a 10 days ago, the state hit the 5,000-case milestone. On Friday 6,141 cases were reported, and the seven-day average hit 5,139, topping 5,000 for the first time.
Friday's case tally also pushed the state past the quarter million mark, placing the state ninth in total case numbers, well ahead of more populous states like Arizona, Pennsylvania and Michigan, which state officials blame on Republican efforts to block health orders aimed at slowing the spread. 
Consistent with other efforts that were blocked in court, a state appeals court Friday shot down Gov. Tony Evers' capacity limits on bars, restaurants and other public spaces, removing another tool health officials hoped would help slow the spread.
"This is another blow to our state's response to this pandemic and our efforts to keep Wisconsinites safe," Evers said in a statement. "We will continue challenging this decision, but the bottom line is that we can't wait for the courts to figure this out — we need Wisconsinites to stay home and mask up, and it has to start today. It's the only way we will get this virus under control and ensure our economy can recover."
Evers has been urging the same measures for months, but the numbers indicate that not enough people are taking it to heart to slow transmission of the disease, which is escalating nationwide.
Friday also brought 62 deaths in Wisconsin, just shy of the record set 10 days ago of 64.
As COVID-19 cases continue to break records, the state is dealing with a dwindling supply of intensive care beds to treat the sickest patients.
On Oct. 27, the state reported a record 5,200 positive cases, and the state's available ICU beds numbered 187. On Thursday, available beds were down to 118. Of a total of 1,469 beds, 376 were filled with COVID-19 patients.
Health officials say hospitals across the state are reaching a breaking point, with staff working long hours to keep up.
Dane County saw 231 new COVID-19 cases on Friday, down from 360 four days ago. There were 145 people being treated at Dane County hospitals, 36 of them in intensive care. Many of the patients, hospitals report, are from out of the county, mostly the state's south central region, where local hospitals aren't equipped to provide adequate care. At Meriter, for instance, about 40% of COVID-19 patients are from other counties.
While many of the state's hospitals are reporting critical staff shortages and low availability of intensive care beds, Madison hospitals say they're not at a crisis stage yet.
Jeff Pothof, chief quality officer for UW Health, said UW Hospital on Friday again broke the record for new COVID-19 patients. He wouldn't provide numbers, but said the patient count is "at least triple what we had back in the spring."
Huibregtse said Friday that Meriter had 54 COVID-19 patients, double the number from a month ago. Sixteen of those were in intensive care. In recent days, she said, the hospital has been admitting 10 to 12 COVID-19 patients a day.
SSM Health St. Mary's Hospital reported 40 COVID-19 patients on Friday.
SSM Health spokesperson Lisa Adams said St. Mary's has sent one patient to the Alternate Care Facility, a 530-bed COVID-19 field hospital designed to take the pressure off hospitals. On Friday, the hospital had only five patients.
Pothof said the alternate care facility is not being widely utilized because the window of time between critical care for COVID-19 patients and recovery is short.
"When someone doesn't require (critical care) they're probably pretty close to going home," he said.
Also, some who meet the criteria for the facility choose not to go there.
"We can't force patients who aren't healthy enough to go home to go to the ATF unless we have some sort of emergency order from the governor," he said. "Then hospitals would have a little more leverage to make that happen."
State health officials didn't return a message asking the long-term outlook for the field hospital.
At UW, Pothof said, increasing the number of intensive care beds is the biggest challenge.
"We're constantly reevaluating how to utilize every square inch of space to take care of the most patients," he said.
The hospital is been converting available space into COVID-19 ICU units, and last week, roughly doubled its capacity by accelerating the construction of a space intended to be a neuro intensive care unit, but which is now accepting COVID-19 patients.
"The tricky thing with ICU capacity is we've got a plan that keeps making it, but it starts to become less ideal space," Pothof said. "In a perfect world, you're in a special pathogens unit with people who have gotten familiar with PPE and have gotten really familiar with taking care of COVID-19 patients. The next-best-case scenario is maybe you're not in a special pathogens unit, but at least you're in a space that was designed to be an intensive care unit."
Meriter Hospital has three COVID-19 care units and which for the past several days has been admitting 10 to 12 COVID-19 patients a day. Huibregtse said that staffing is a challenge. 
"Making more beds available is possible," said Meriter-UnityPoint's Huibregtse. "It's finding enough staff to care for patients that becomes challenging. Our staff have been amazing in taking on extra shifts and being redeployed to other units to help in areas of greatest need."