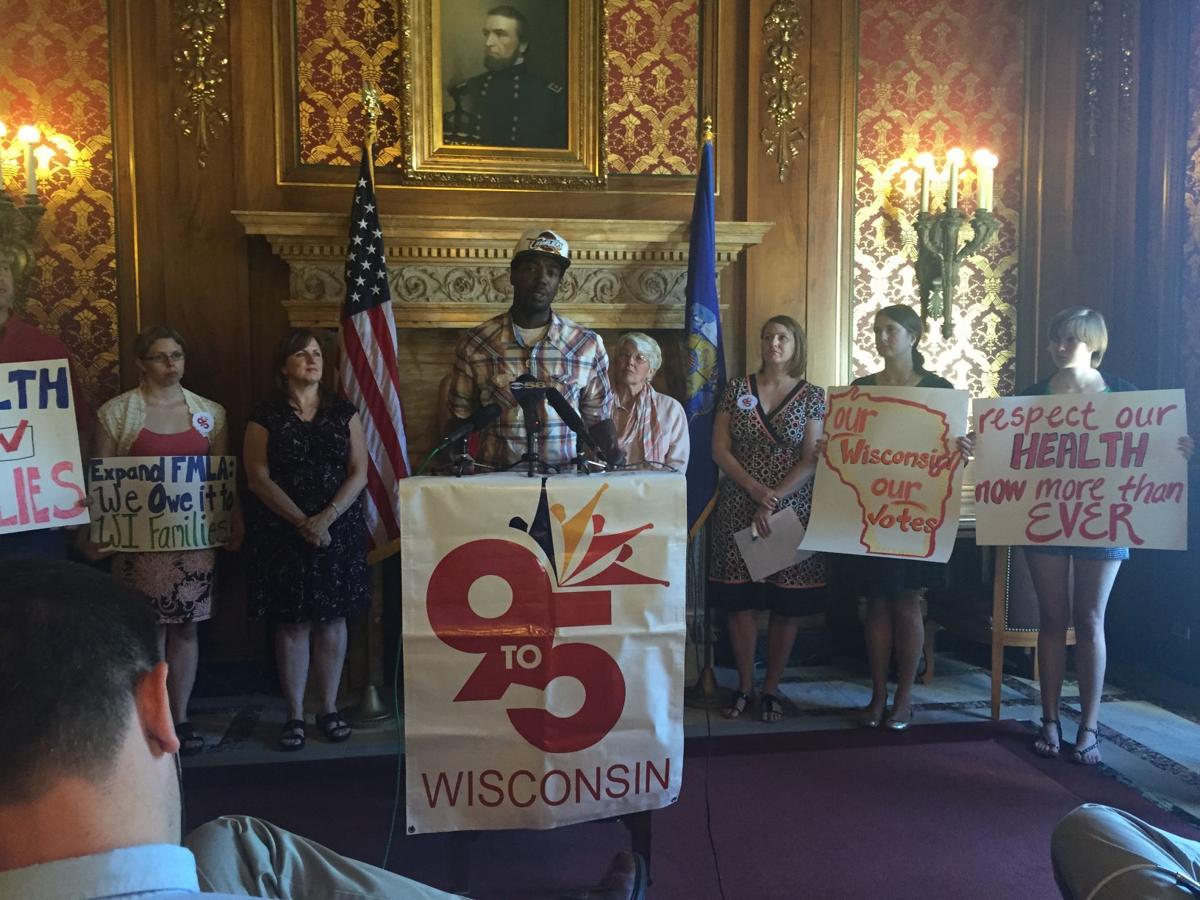 A group calling itself the Families First Coalition is concerned a repeal of Wisconsin's Family Medical Leave Act could be slipped into the state budget at the last minute. 
Rep. John Nygren, R-Marinette, co-chairman of the Joint Finance Committee, has said he would personally support a repeal of the law, which allows people to take time off of work to tend to newborns or ill family members without fear of losing their jobs. But he said he thinks the issue might be too politically divisive for the committee to consider it. 
The committee is nearing the end of its work on the state budget, which means rumors are flying from one interest group to the next about which policy items might make it into the JFC wrap-up motion.
Groups like Wisconsin Manufacturers and Commerce and the League of Wisconsin Municipalities want to see the state law repealed. They say it's duplicative to have a state and federal law governing the issue, and having two laws in place can be confusing for employers.
The state's law came first, signed by Republican Gov. Tommy Thompson in 1988. Wisconsin has followed both laws since 1993, when the federal version was signed by President Bill Clinton.
Parental rights and women's health advocates say Wisconsin's law is better for employees, allowing more flexibility for people taking time off to care for a child or family member. 
The state law allows employees to take leave for more reasons than the federal law, including birth, adoption and caring for a sick spouse, domestic partner, parent, child or parent-in-law. The federal version doesn't cover domestic partners or in-laws.
Wisconsin's law also allows employees to substitute accrued pay or unpaid leave as a means of pay during their six-week leave. The law also offers more options for part-time workers, and allows employees to qualify for leave sooner than the timeline offered by the federal act.
Rep. Chris Taylor, D-Madison, said the state law offers important protections that "guarantee some humanity in our laws" by making sure parents can take care of their children when they need to.
"It is both a symbolic stand and a raising of the floor," said Center on Wisconsin Strategy economist Laura Dresser. "It is saying what decent work is ... It is also something we'd expect most employers to do, but to say that all employers have to do it raises the floor. It means that the employers that would do it anyway can't be out-competed by the employers who don't want to do it."
Venias Harris, a fast food employee, works enough hours to be covered by the state law but not enough to be covered by the federal law. He said Wisconsin's FMLA was key in allowing him to bond with his seven-month-old daughter.
"I don't think we should suffer as fathers or as parents trying to see our children," he said, urging the Joint Finance Committee not to approve a repeal. 
He told WisPolitics this week that there is "no reason for us to have a duplicative state-based Family Medical Leave Act, but I also know there are people who would use that as a wedge politically."
He questioned whether it's the right time to take up the measure.
In its 2015-16 legislative agenda, WMC argues that "harmonization" between the state and federal laws has never happened, leaving employers to deal with two sets of rules.
"Exempting employers who must follow federal regulations from the state law would remove the burden of complying with both laws, and would remove a litigation threat if both laws aren't followed precisely," the memo reads.
State law requires an employer to hold a position for an employee to take six weeks of unpaid leave. Advocates for keeping the law also said legislators should be talking about adopting paid family and medical leave policies.
Rep. Sondy Pope, D-Cross Plains, said she plans to introduce a bill that would do that. And Martha De La Rosa, state director for 9to5 Wisconsin, said Gov. Scott Walker should look into a grant initiative offered by the Obama administration to help states with creating paid leave programs. 
A spokeswoman for Walker did not immediately return a request for comment.
Share your opinion on this topic by sending a letter to the editor to tctvoice@madison.com. Include your full name, hometown and phone number. Your name and town will be published. The phone number is for verification purposes only. Please keep your letter to 250 words or less.