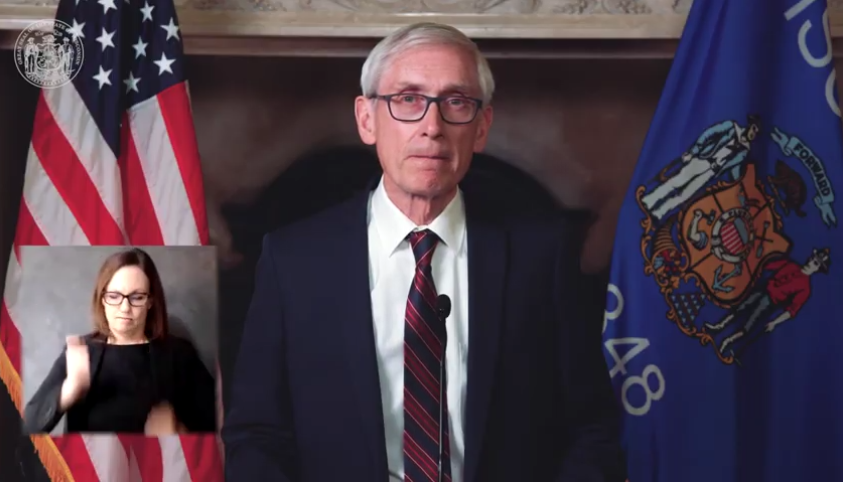 Less than five months from a state-imposed deadline to close Wisconsin's youth prisons, Gov. Tony Evers is looking to toss out that timeline and embrace what he called "a community-based approach to facilities" as he seeks to shutter the Lincoln Hills and Copper Lake juvenile prisons once and for all.
Part of a broader effort to overhaul the state's handling of youth justice, the Democratic governor's new budget plan also aims to go beyond northern Wisconsin's troubled facilities — and the impending and all-but-unmeetable July 1, 2021, deadline to replace them.
"We are also going to change the way we sentence our youth…" Evers said in unveiling his budget Tuesday night. "Our justice system should be about both accountability but also about the opportunity for treatment and rehabilitation. And any meaningful reform of the juvenile justice system must include this approach."
Altering the state's approach to juvenile corrections isn't a new aim. A bipartisan group of lawmakers looked to do the same thing three years ago under Republican Gov. Scott Walker with the enactment of Act 185, which mandated the closure of the youth prisons and called for replacing them with a mix of more localized county and state-run facilities, as well as an expanded Mendota Juvenile Treatment Center.
But in the time since, the state has witnessed blown deadlines and a lack of funding from lawmakers to seal the deal.
"It has been a series of unfortunate acts and inaction," said Rep. Evan Goyke, D-Milwaukee, who has championed the issue in the Legislature.
The situation has left the current summer 2021 closure date largely unworkable. Under Evers' budget, in which he recommitted to closing Lincoln Hills and Copper Lake, the sites would not be shuttered until all those housed there are transferred to different locations — though there's no target deadline specified.
The prisons would then be replaced with locally-run secure residential sites, accompanied by changes in charging juveniles and placing them in facilities.
Proponents of Evers' plan, including Milwaukee's Urban Underground director Sharlen Moore, are hopeful it would "move the needle in the right direction" for the state.
"I don't want us to be in the same place. If we're going to do anything transformative to move youth justice in a different direction, we have to be able to make some bold changes," she said. "It is absolutely going to take some action and not just talk to move youth justice in a different direction, in a positive direction, here in Wisconsin."
But top legislative Republicans were skeptical of Evers' framework, with Rep. Mark Born, the co-chair of the powerful budget committee, saying he would have preferred to have discussed the idea with Evers and other lawmakers before it was rolled out.
"There were reasons we didn't go that direction in the past and I'm not sure that that's changed," Born, R-Beaver Dam, told reporters Tuesday night in the Capitol.
Under current law, the state's two youth prisons, once they are closed, are set to be replaced by a mix of county-run secure residential care centers and state-run "Type 1" facilities for more severe juvenile offenders.
Evers' plan, though, seeks to scrap the Type 1 designation altogether.
Instead, under his proposal, the state Department of Corrections would operate its own secured residential care center for children and youth (SRCCCY), thereby eliminating what Evers described in his budget address as Act 185's "outdated two-tier correctional system."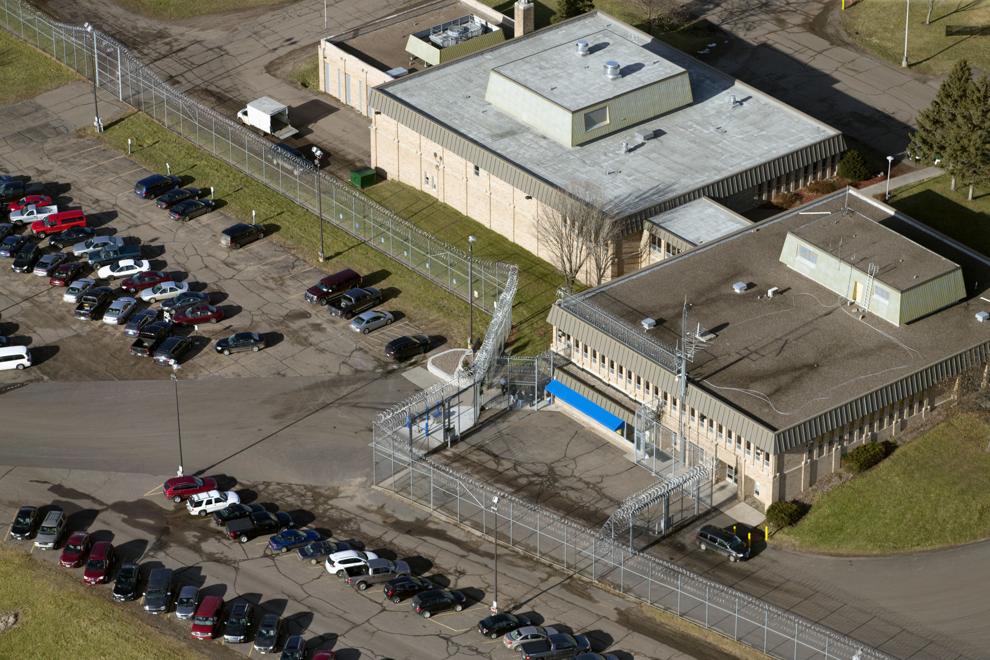 Prior to Evers' speech Tuesday night, the status of the pre-planned replacement facilities dictated in current state law was already in limbo.
But the situation became bleaker in the months that followed. While four counties originally sought to go ahead with plans to create or expand local facilities for juveniles, Dane County officials in August decided to turn down state funding to build out the juvenile detention center in downtown Madison.
Two other counties, Brown and Milwaukee, decided to pause their involvement in the process, DOC said at the time, leaving Racine County as the only one to accept state awards to build an SRCCCY.
DOC spokesman John Beard in an email Wednesday wrote that counties wavered on the SRCCCY projects "due to the uncertainty created by the legislature surrounding Type 1 facilities and funding," adding that he's not aware of any "fundamental changes" over the counties' statuses over the last six months.
Brown County Health & Human Services executive director Erik Pritzl confirmed in an email that nothing had moved on that front. He added officials "look forward to reviewing what is being proposed by Governor Evers … and if any of the proposals related to Secure Residential Care Centers for Children and Youth can address the areas of startup costs, operating costs and potential losses, and ownership."
In Milwaukee County, Division of Youth & Family Services administrator Mark Mertens said officials have continued to work locally to simultaneously take "significant steps to create a comprehensive treatment model" for the highest-risk youth while "establishing a continuum of treatment," among other things. He added the county was "prepared to work with the governor and legislature to craft a more transformative and restorative model for youth justice in our state."
Goyke, the Milwaukee Democrat, commended Milwaukee and other local leaders for working "underneath the Legislature" to find alternatives to incarcerating youth over the last few years, contributing to  the continued decrease in the average daily population of the state's juvenile correctional facilities from 190 in 2018 to 166 in 2019 and 139 in 2020, according to a nonpartisan report. 
At the time of these counties' announcements last summer, Moore, a past member of the state's Juvenile Corrections Grant Committee that reviewed counties' proposals for the sites, said the moment showed the state was "a far cry from where we need to be" and marked an opportunity to "do the right thing."
But on Wednesday, she said the budget presented the state with another chance to do that.
"Now we're still dealing with an institution that is not providing young people with the tools, it's not providing young people with the opportunities that they deserve," she said. "It feels like we're back at square one, that's what it feels like to me."
Asked Tuesday night about Republicans' plan for the youth prisons and their replacements, given that the Type 1 facilities weren't funded last session, Assembly Speaker Robin Vos noted in his own county of Racine, officials "are in the process of building a facility."
"There are counties around the state that took the state at its word and said, 'We were serious about getting this done,' and they're already done," the Rochester Republican told reporters. "There are other counties who may not accept that, but that's a local decision. We can't force them."
Aside from the state's troubled youth prisons in particular, Evers' budget would raise the age to charge juvenile offenders as adults from 17 to 18, an issue that's been long-discussed here.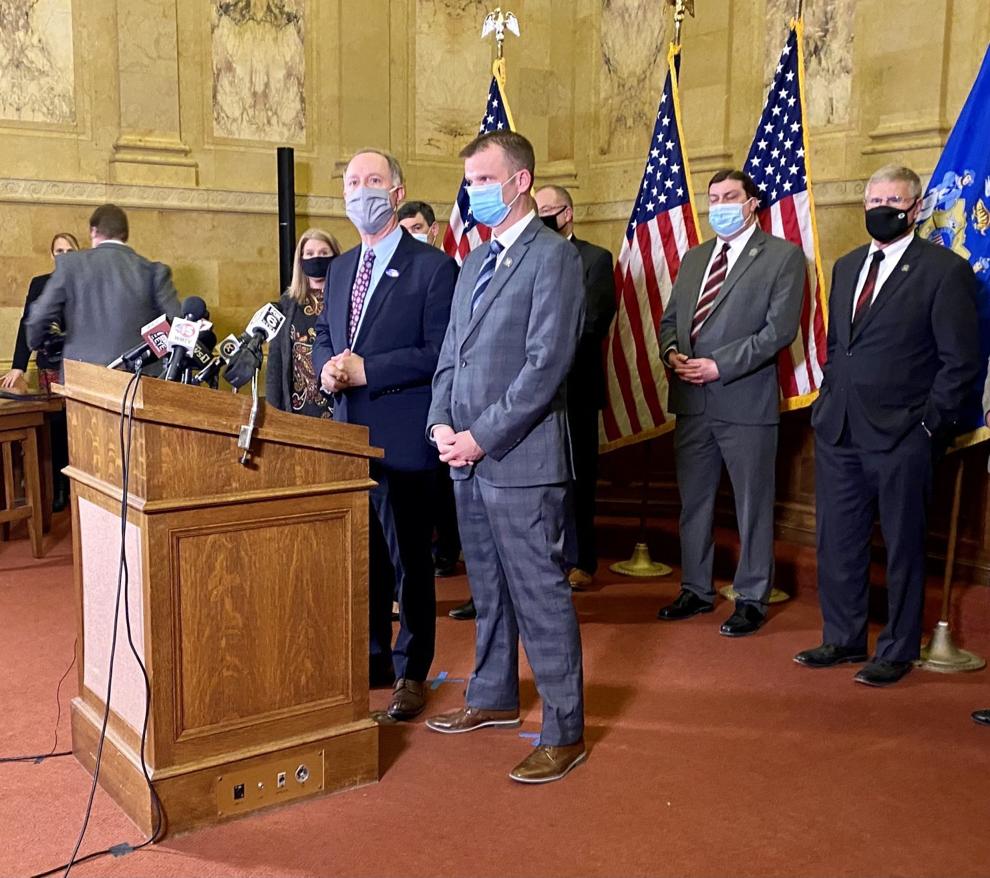 Wisconsin is one of a handful of states that treats 17-year-old offenders as adults. Though previous efforts to raise the age have earned bipartisan support, Evers' attempt in his last state budget proposal to do so was rejected.
As part of the plan, he would also increase youth aid payments by $18.9 million to reimburse counties for costs associated with juveniles who allegedly violated civil, state or federal criminal law at age 17.
Further, his budget would raise the age of delinquency from 10 to 12, eliminate original adult court jurisdiction over a juvenile and nix the state-funded serious juvenile offender (SJO) program, among other things.
Those offenders, who always begin placement in a juvenile correctional facilities, can later face community placements (known as "Type 2" facilities, which would also be eliminated in Evers' budget), or be subject to field supervision, electronic monitoring, treatment, community service and more, per the paper.
Act 185 stipulates that following the closure of Lincoln Hills and Copper Lake, only those part of the SJO program would be held in a state-run juvenile correctional site.
Nixing that SJO designation, Moore said, is a crucial step in closing the state's youth prisons.
"Lincoln Hills is still not going to close even if we develop these [SRCCCYs]," she said. It's still not going to close because it's going to leave the SJOs still there and we cannot rightfully spend taxpayer dollars on building more prisons just for a population that can be integrated and supported in a much different way."
Born, the JFC co-chair, maintained that he wanted to see "broad conversations" with the Legislature's corrections and children and families committees "instead of just throwing them in as one person's wish list in a state budget."
In addition, Evers' bill would generally bar the use of restraints on anyone under 18 when appearing before a juvenile or criminal court; get rid of the current $615 per person daily rate counties pay to DOC for housing juveniles in "Type 1" facilities and allow the agency to specify its own rate; prohibit the placement of a juvenile in a juvenile detention facility for more than 30 days; and more.