The clock is now officially ticking for Wisconsin Gov. Tony Evers to act on the state budget after he received the two-year spending plan from the Republican-controlled Legislature on Friday.
Evers wrote in a tweet Thursday morning he had requested the document be sent to his desk. Now that he's received the budget, which had to first be enrolled and have its cover signed by GOP leaders in both houses, he'll have six days — not including Sunday — to act on it. 
Holidays aren't included in the count, meaning Evers' deadline is next week Friday, July 5.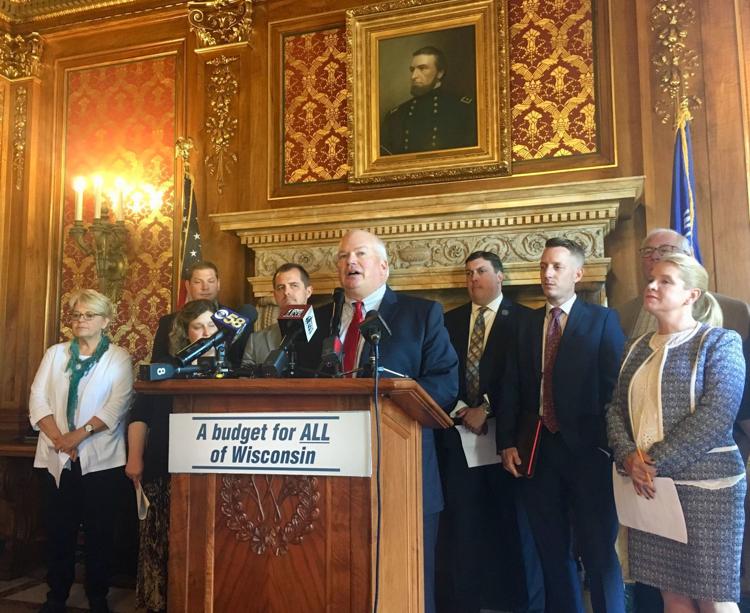 An Evers spokeswoman declined to comment on when the governor is planning to act on the budget — a document Republican lawmakers were careful in crafting around his partial veto authority.
In addition to steps lawmakers took to make it, in the words of Assembly Speaker Robin Vos, "line-item-veto-proof," the document the Republican-led budget committee approved came in at 511 pages, shorter than the 1,148 in Evers' initial request and the least number of pages in decades.
Evers, though, still has expansive partial veto powers and also has the option to reject the entire plan outright — an action the Legislative Reference Bureau said has never been done in the state since Wisconsin adopted its current budgeting process in 1931. 
If Evers were to issue partial vetoes, Vos again told reporters Friday if the entire budget or "significant portions of it" were rejected, the Legislature likely wouldn't come back til October to hold override votes. 
Lawmakers have until the end of the legislative session, Dec. 31, 2021, to take veto override votes, Vos said. 
Coming in some $2 billion below Evers' initial request, GOP lawmakers this week touted the plan's middle-income tax cut, additional prosecutor positions and local road aids, among other things.   
Senate Majority Leader Scott Fitzgerald said in a Capitol news conference Thursday he hadn't talked with Evers this week about the budget or how the governor would act on it. But he stressed that in past meetings with Evers, Fitzgerald sought to emphasize that rejecting the whole plan wouldn't be a good idea. 
"I've always left (Evers) with that thought: I think it would be a mistake for Wisconsin, for him, for the Legislature if he vetoed the entire document," the Juneau Republican said. 
While the budget plan includes a 5.6 percent spending increase over the next two years, Vos pushed back against the thought Evers was pushing state spending higher than what it would have been without him in the East Wing. 
"That's a two-year number, that's the most important thing to remember," Vos said. "It's basically at the rate of inflation."