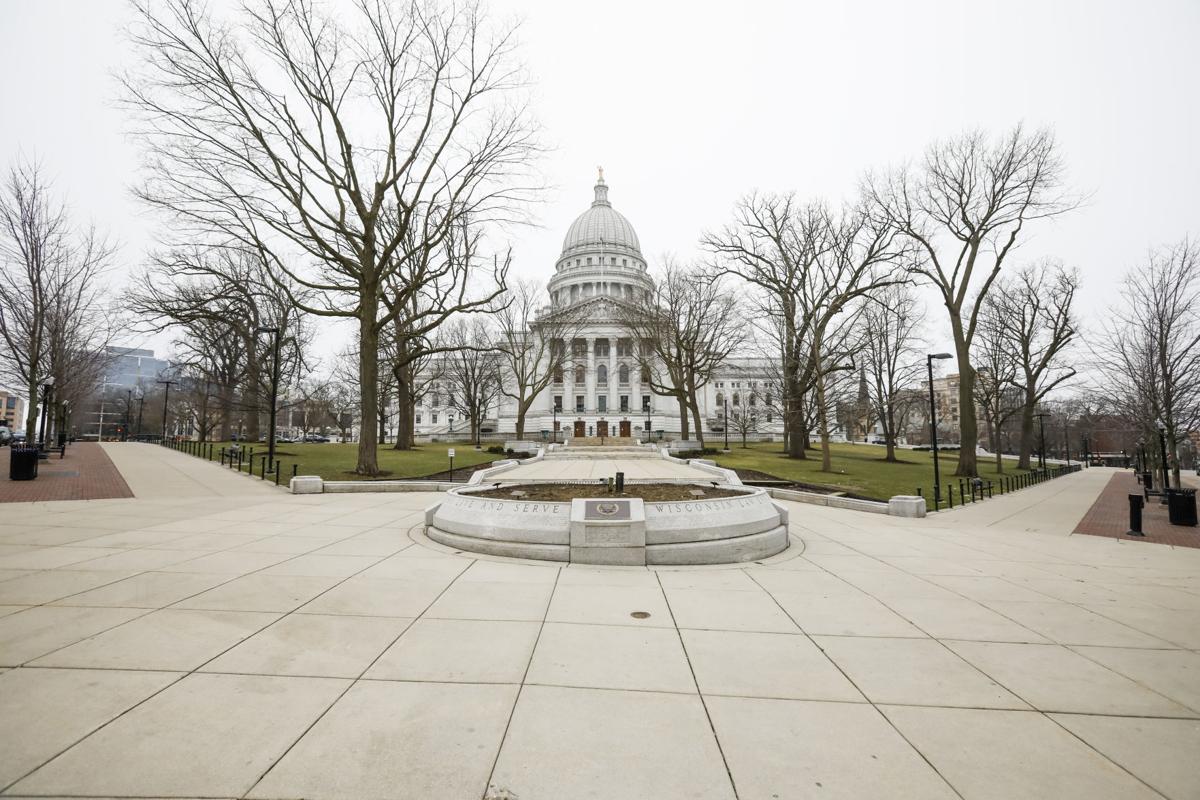 To support efforts to contain the novel coronavirus pandemic, Gov. Tony Evers extended his "safer at home" order Thursday. 
Though the order extends the closure of nonessential businesses from April 24 to May 26, it also allows for some loosened restrictions to places like golf courses and public libraries.
Wisconsin Department of Health Services (DHS) Secretary-designee Andrea Palm said in a statement Thursday that testing and more "robust" public health measures must be in place before the "safer at home order" can be lifted. 
"These steps will help us reduce the risk of a second wave of the virus," Palm said. "If we open up too soon, we risk overwhelming our hospitals and requiring more drastic physical distancing measures again."
COVID-19, the disease caused by the virus, has claimed the lives of 197 people across the state and infected 3,875, as of Thursday. 
The governor's extended "safer at home" order, which goes into effect April 24, includes several changes that could affect local operations in Madison and Dane County. Under the order, several types of businesses and activities are allowed to increase service. 
Dane County Executive Joe Parisi emphasized the importance of maintaining social distancing and following public health recommendations, especially given the loosened restrictions on some activities. 
"Although we've seen great success recently in Dane County with flattening the curve, there is not a cure," Parisi said. "There is still no vaccine." 
In Dane County, 350 have been diagnosed with the virus and 16 have died from it, according to the public health department.
Madison Mayor Satya Rhodes-Conway said in a statement Thursday that precautions and adjustments to daily life will be needed until a vaccine is widely available. 
"Future waves of illness will happen if we do not continue to take a science and evidence based response to this illness," Rhodes-Conway said. "We need increased testing capacity, contact tracing infrastructure, adequate supplies of PPE, quarantine and isolation capacity, and other measures in place before we can even begin to think of returning to more normal operations."
Changes under governor's extension 
Public libraries are among the types of services that can increase their operations. The order allows public libraries, which have been closed in Madison since March 17, to operate curb-side pick-up of books and other library materials. 
"We already have a work group that has been working on this premise as part of our reopening plans," Madison Library Director Greg Mickells said in an email Thursday, noting he should be receiving a report "soon" on how and when the library system will implement the change.  
Golf courses are allowed to re-open under the governor's extended orders. Some restrictions will apply, including scheduling and paying for tee times online or by phone. Clubhouses and pro shops must remain closed. 
Local parks and open spaces remain open, but the orders note that local health officials can close these spaces if it becomes too difficult to ensure social distancing. Last week, Evers closed 40 state parks, forests and recreational areas in the state because of unprecedented crowds, litter and vandalism.
Non-essential businesses will be allowed to operate more functions as "minimum basic operations." These include deliveries, mailings and curb-side pick-up. These businesses must notify employees if they are necessary for these minimum operations. 
Arts and crafts stores are specifically highlighted in the order as a type of business that can offer expanded curb-side pick-up of materials that are necessary to make face masks or other personal protective equipment (PPE). 
Finally, aesthetic or optional exterior lawn care or construction is now allowed, as long as the work can be done by one person.   
These changes take effect April 24. 
Parisi acknowledged the economic pain the virus is causing Dane County residents, which will likely continue as the orders are extended. 
"While extending the deadline will cause increased pain in the near future, I believe that, overall, not extending the deadline will create even more economic hardship," Parisi said. "It's important we do it right the first time and try to stamp (the virus) out and get it under control as quickly as possible." 
Zach Brandon, president of the Greater Madison Chamber of Commerce, echoed Parisi and said that "the pain that we're all feeling is for the greater good." 
Brandon also called for more transparency from elected leaders on how the "safer at home" decisions are being made. 
"You can't just turn an economy back on," Brandon said. "You can turn an economy off in one fell swoop and we did it. You can't turn it back on the same way."  
He said local businesses need to plan for how to eventually operate in a post-pandemic society, especially in one before a vaccine has been developed. Brandon said the lack of a "roadmap" to when the economy will be reopened will result in an unnecessary delay.  
"It is naive to think that if you just decide at the end of May that it's time to go back to work that it's miraculously just going to happen," Brandon said.  
To support local businesses, the city of Madison is issuing refunds to restaurants and retailers for their sidewalk café, merchant vending and street vending fees for the upcoming vending and sidewalk café season. 
"Our economy and our business community have been hit hard by this pandemic and the necessary public health response," Rhodes-Conway said in a blog post Thursday. "We're doing what we can to ease the burden, and connect our local businesses to resources."
Share your opinion on this topic by sending a letter to the editor to tctvoice@madison.com. Include your full name, hometown and phone number. Your name and town will be published. The phone number is for verification purposes only. Please keep your letter to 250 words or less.
Concerned about COVID-19?
Sign up now to get the most recent coronavirus headlines and other important local and national news sent to your email inbox daily.