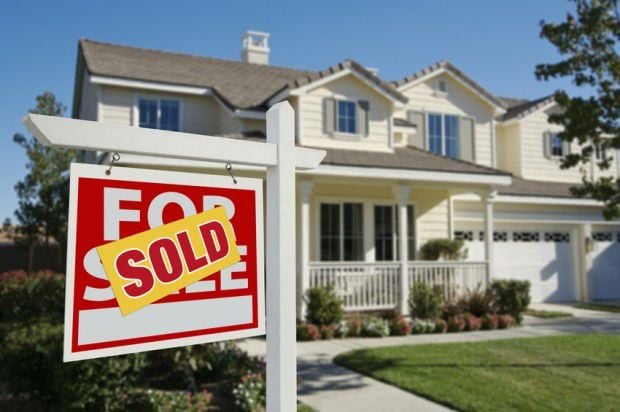 The coronavirus pandemic has a lot of people feeling boxed in. But for Michelle Possin it opened up a whole new realm of possibilities.
Before the COVID-19 crisis, the 54-year-old recruiter for TASC, a Madison-based administrative services company, spent half her time at home and the other half in the office. But now the company has nixed office work altogether, freeing employees to work from wherever they choose. So she sold her condo on the Isthmus and bought a house on Lake Wisconsin, giving her room for an office, a yard and, when the time comes, a place to retire.
"Living and working from a condo was not sustainable," she said. "It was extremely small, and I felt very claustrophobic being there all the time."
It was a life-changing decision to flee the city for more rural environs where Possin can spread out with twice the square footage of her condo, enjoy the lake and entertain at safe social distances outdoors, the kind of lifestyle that many crave, and more are finding within reach.
"There are quite a few people in my company who are moving because now they can work from anywhere," she said. "One of my colleagues just moved to Colorado."
Real estate agents across the country are noticing the trend. Untethered from the office and emboldened by historically low interest rates, telecommuters from the Bay Area to the East Coast are starting to look to the countryside, where they can have larger homes, bigger yards and a quieter life to raise their families.
Locally, an increasing number of telecommuters have decided to pull up stakes. Those moving have cited a desire for home office space, a quiet life on wooded acres, school districts that offer in-person learning and an escape from the unrest that has been a fixture in Madison since the May 25 police killing of George Floyd.
Properties are being scooped up in rural Dane County at an unprecedented rate, said Dave Dinkel, a Re/Max real estate agent in Deerfield.
"The rural Dane County market has never been so strong," he said. "I haven't seen that, and I've been doing this 40-plus years."
Recent sales, he said, include people who have found work in Madison, but don't want to live here. He told of one client from Iowa who bought a home in Cottage Grove. Another from Illinois settled in Rock Lake near Lake Mills. One Madison worker gave up his apartment in the city to buy a home in Blooming Grove.
"There's some compelling logic to it," he said. "You don't need to be up on the Square for work. You can save some money by being a little more rural. You have things people like, which is lower density, a bigger yard, less traffic, less people."
He said that 10 homes recently went up for sale in Deerfield, and within about a week each had an offer to buy.
"There was a slowdown for maybe four or five weeks, and when things opened up, they really opened up," he said.
The coronavirus pandemic delivered a heavy blow to the real estate market, which until April was well ahead of 2019. 
Statewide, home sales in February were up over last year by 19%. But in April sales dropped off by 5%, and in May plunged from 8,684 to 6,599, a staggering 24%. By July, the market took off, with 9,649 homes sold compared with 8,969 last year, an 8% increase. And observers expect the market to remain hot in July and August.
"COVID came along and our business in April and May was really crushed," said Bob Weber, president of First Weber Realtors. "We've largely made that up."
Further fueling demand are compellingly low interest rates, which are hovering at just above 3% on a 30-year mortgage. 
"The rate of home sales is only limited by the lack of inventory," said Weber. "The demand is sky high." 
For those not physically tied to an office, geographical considerations are limited less by the commute than by access to high-speed internet. 
While Weber's business in the South Central region is up 4.5% through June, which Weber called "remarkable" given the extent of the downturn, the company's business in the North Woods through July is up 22.6% in homes sold and about 30% in monetary volume.
"Our North Woods business is through the roof, like we've never seen before," he said.
As employers realize the advantages of telecommuting — shedding costly office space, cutting administrative costs and in many cases increased productivity as commute times disappear — Weber said he expects the home-buying trends that have materialized during the pandemic to become permanent. 
"Their employers are not only letting them work from home, they're telling them to work from home," he said. "And it's not limited to Wisconsin. Some of those people are coming from out of state."
Some are staying close to home, but not too close. Some outlying counties are seeing prices increase and inventory dwindle at rates exceeding those in Dane County. 
According to the South Central Wisconsin Multiple Listing Service, which lists data through June on property sales reported by about 500 real estate firms, the median price for a home in Dane County in June rose 3.2% over last year, while inventory dropped by 20.5%. Just to the north in Sauk County, the median price jumped nearly 26% and inventory decreased by 25%. In Dodge County, the median price rose by 14% and inventory declined by 20%. In Columbia County, the median price is up 6%, with nearly a 28% decline in inventory.
Weber said in recent years millennials, the biggest home-buying pool, have tended to look for smaller, high-quality dwellings. Now, he said, they're looking for more space.
"They need different accommodations in the house, and the primary one we hear about is a home office or two," he said. "Or private space to get away from the rest of the family while they're on a Teams or a Zoom call."
Meanwhile, the competition for homes in the city isn't letting up. 
Josh Lavik, a Madison-area real estate agent, said he's seeing "tons of activity" in the local market.
"We're on track for probably our biggest August ever," he said.
With tight inventory, especially for homes under $300,000, he's seeing a feeding frenzy, with one near-east home drawing 13 offers.
The 229 properties sold in Madison in the last 30 days were on the market for an average of just 23 days, with more than half going in a week or less, according to statistics provided by Lavik. 
He attributes some of the activity to the interest rates, which nationwide have fueled a buying binge that saw a 22% increase in mortgage applications over the same week a year ago.
Lavik said that's creating a backlog with lenders, some of which are taking 40 or 45 days to process loans that they used to complete in 30 days.
"It's totally crazy," Lavik said. "It's almost too low. It's creating additional demand that I don't think was necessarily needed. If anything, it's bogging down some of the lenders."