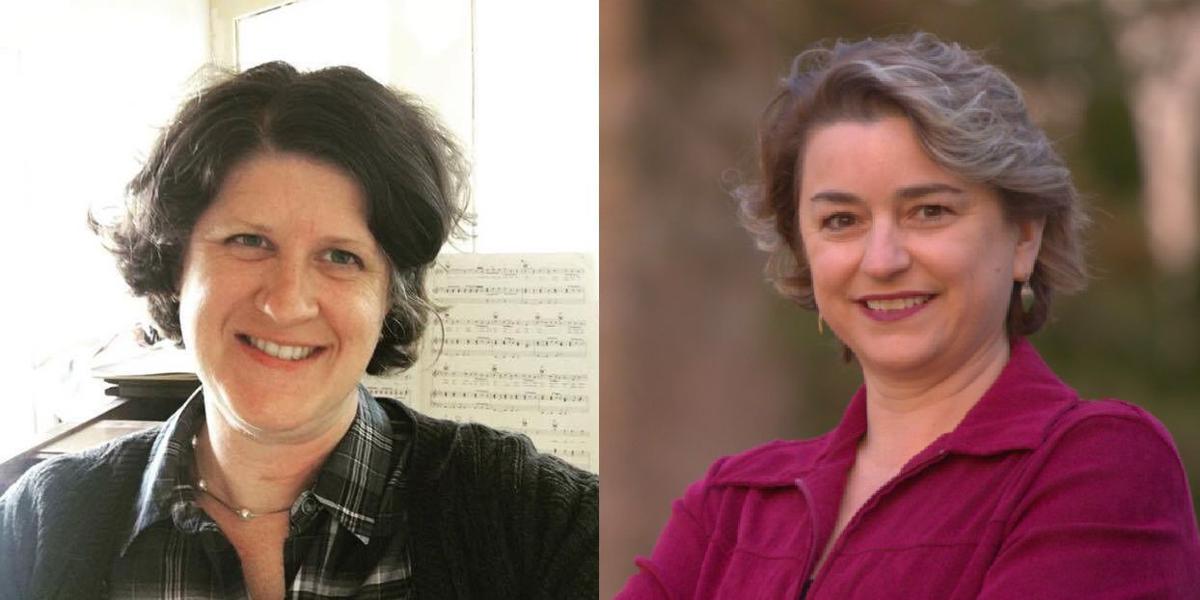 A former Madison Metropolitan School District principal and a rural schools superintendent have announced their bids to take over as Wisconsin's top education official come next spring. 
Department of Public Instruction assistant state superintendent Sheila Briggs, formerly of MMSD, and Pecatonica Area School District head Jill Underly, a past DPI employee, are the only two declared candidates in the race for the open state superintendent seat. 
The race is starting to take shape since current DPI leader Carolyn Stanford Taylor announced last winter she wouldn't run for re-election next year. The first black state superintendent in Wisconsin's history, Stanford Taylor was appointed to finish out Tony Evers' term after he was inaugurated as governor following 10 years in the role. 
The decision means the race won't include an incumbent for the first time in more than a decade. But both contenders have worked at DPI under Evers, with Briggs currently overseeing the Division for Academic Excellence and Underly previously serving as a federal programs consultant and assistant director.  
Still, both say their experiences in the classroom — including Briggs' time as an elementary school instructor and Underly's as a high school teacher — have shaped their approaches to education.
"I was a teacher first and foremost in the Madison public schools and so I always try and bring that with me in all of the work that I continue to do, always trying to make sure and remember what it's like to be in the classroom and be a teacher supporting our students," said Briggs, who taught kindergarten at Franklin, Glendale and Thoreau elementary schools, and is a former principal of Schenk Elementary School.  
Underly, meanwhile, said she's felt that she's always been on the "front lines" over her career, from her years teaching to her time spent advising many first-generation college students at the University of Wisconsin-Madison. 
She said her current role as superintendent sets her apart from Briggs as she's been working in the district to provide educational support to children and families over the course of the novel coronavirus pandemic, a reality she has "been living … every day since March 13." 
"I see firsthand what it is the schools have to do and what the schools need to do in order to protect our kids," she added later. "That's where I could take that thinking to the DPI. I'm not that far removed."
On possible changes to the state's school voucher program, both candidates said they are public school advocates first.
Briggs said given the anticipated budget shortfall stemming from the COVID-19 crisis, now is the time to look at "whether or not we can afford to continue funding two separate and distinct school systems." But she called for "careful and thoughtful" approaches to making any changes, noting Milwaukee's program has been in place for decades. 
Underly stressed the importance of state decision-makers acknowledging the existence of two taxpayer-funded school systems in Wisconsin — something she said lawmakers should keep in mind if they find cutting school budgets is necessary. 
"We can't say that school budgets are going to get cut without also acknowledging that we have two types of school budgets: we have the public school budget and we have the voucher budget," she said. 
The pair also highlighted the importance of addressing achievement gaps among students statewide. 
This past fall, Wisconsin logged the highest gap between black and white students compared to any other state based on test results from the National Assessment of Educational Progress. 
Briggs highlighted a few projects underway at DPI that she said show "incredible promise and growth," including an educator evaluation system built to showcase teachers' strengths and areas for improvement that's been implemented in some districts; and efforts to ensure schools have the ability to implement high-quality instructional materials in reading and mathematics. 
"The bottom line is we're doing some really concrete, great things that are showing gap closing, so we're going to continue doing that work and figure out how to expand that to more places because we want to make sure all kids are succeeding," she said.
Underly stressed the importance of targeting the "source of why achievement deficiencies exist," including poverty.
"My entire platform is aimed at equity and student achievement/ eliminating those gaps: early childhood access, great teachers in all schools, mental health and wellness, and funding," she wrote in a follow-up text message. "All of those attach (to) the achievement gap."   
Before closing any schools, Briggs, whose K-8 school closed when she was a young student, stressed districts need to "look at more than just the fiscal side of what that does to a community."
That includes, she said, how long students would have to spend on a bus to get to classes and considerations about family access to schools.  
Underly noted there's a variety of things to look at, including a reconfiguration of grades or buildings or unified high schools, though she stressed none of those options should be "forced top down" on a community. 
"Options should be presented and local school boards should be able to make those decisions, and should be able to govern what they feel is in the best interest of their community," she said. 
Should additional candidates enter the field, a primary would be held Feb. 16, 2021, while the general election is April 6, 2021. 
Share your opinion on this topic by sending a letter to the editor to tctvoice@madison.com. Include your full name, hometown and phone number. Your name and town will be published. The phone number is for verification purposes only. Please keep your letter to 250 words or less.
Get Government & Politics updates in your inbox!
Stay up-to-date on the latest in local and national government and political topics with our newsletter.