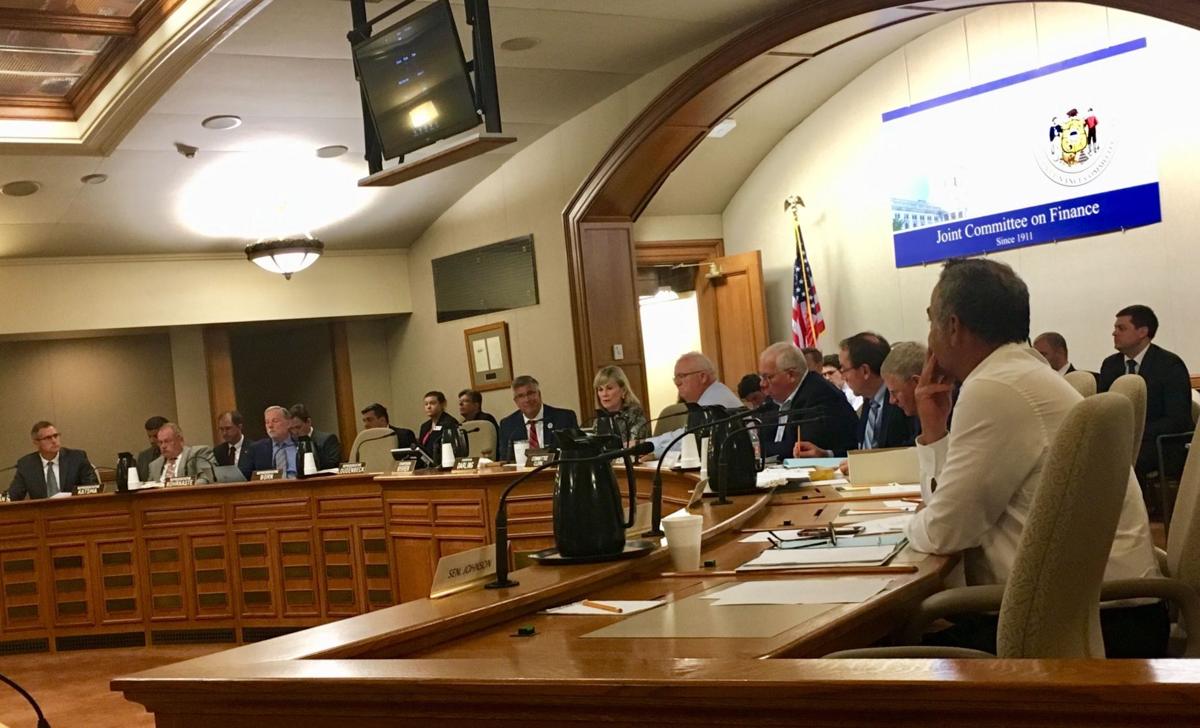 In a normal budget year, Helen Marks Dicks spends a handful of days getting up at the crack of dawn and racing to a Wisconsin convention hall or community center to get ready for a public hearing on the governor's two-year spending proposal.
She's typically the first one to arrive and quickly gets around to helping "organize people going in so it isn't just a mad stampede."
All that preparation is for one thing: getting her army of AARP volunteers, who she refers to as "redshirts," inside, registered and ready to testify before the Legislature's powerful budget panel, the Joint Finance Committee.
The process is repeated for every one of the committee's public hearings around the state in every odd-numbered year, hearings, referred to as the "roadshow" that come before the now Republican-led committee does the work of pulling apart the budget and approving it bit by bit.
But this year, amid the continued COVID-19 crisis and in the days after Democratic Gov. Tony Evers unveiled his $91 billion budget plan, it's still unclear what that public hearing process will look like, and to what extent visual moments like that will be possible for participants.
"I'm emotionally invested in making it work and this year I feel like I'm being a little shut out, but I'm trying. I'll get there," said Marks Dicks, AARP state issues advocacy director.
Citing concerns about the virus, AARP joined more than 100 other groups in sending a letter to members of the Republican-led Joint Finance Committee Thursday urging the body to expand the use of virtual and remote options for the hearings, including for providing written and spoken testimony.
Those virtual options, Marks Dicks said, could be offered as "an alternative" beyond written testimony to groups and members of the public. But she stressed she wasn't advocating for not holding in-person hearings to cater to individuals "who are willing to take the risk."
"So much of government takes place in Madison and even when they do Superior Days and things like that, it's just not the same," she said. "I think the best thing about Joint Finance is that it goes all over the state. I think the roadshow is very important. I think it is very important for citizens to feel like they have access to the government."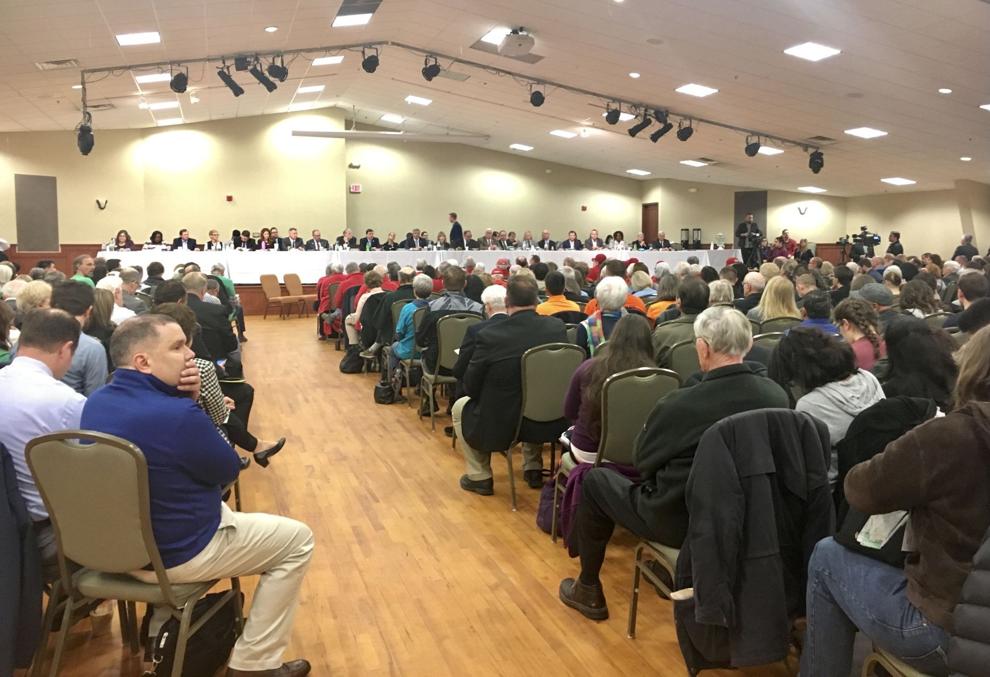 It's still unclear exactly how the panel will handle balancing public testimony and prioritizing health concerns in the months to come.
Sen. Howard Marklein, a JFC co-chair, said at a WisPolitics.com luncheon Thursday he expected members would hold "a similar number of public hearings around the state like we've had in the past," though he stressed nothing was finalized. Meanwhile, Rep. Mark Born, the committee's other co-chair, told a reporter Tuesday night in the Capitol he expected lawmakers would have an announcement on that in the next few weeks.
"We'll certainly have ways that we'll communicate with the public because that's an important part of our budget process," the Beaver Dam Republican said.
Rep. Evan Goyke, D-Milwaukee, said it's possible hearings would be conducted regionally, though it's not known whether there would be some hybrid virtual-in-person model enacted.
"We will not accept something that compromises people's health and safety," Goyke, a committee member, said in an interview Wednesday. "I cannot tell AARP members that their choice is either to attend something that could be very risky or not to have their voice heard as a part of the budget process."
Born and Marklein are no longer allowing JFC members to participate remotely, an option that has been allowed in the past.
In a Feb. 12 notice, the two said members have to be in their seats to participate. That came after the panel's first meeting, where three Democratic members attended virtually.
WisPolitics.com first reported on the notice Monday. In the committee's latest meeting Wednesday, all members attended in-person.
"Having members of the committee present to discuss over the next few months makes for much more productive and meaningful debate," Born said in a statement this week.
Leaders have not instituted a mask mandate, but Born's office outlined preparations made for the Joint Finance hearing room, including spacing out chairs, making hand sanitizer and disposable masks available, ensuring proceedings are broadcast in another room for more socially distanced viewing when possible, wiping down the testimony table between speakers and more.
In addition to holding public hearings in the months ahead on the massive two-year spending plan, the Finance Committee will then rework passages members don't like, or start over completely from the base budget, as they did two years ago.
The public hearings could begin in the next several weeks. Two years ago, the committee's first roadshow stop occurred April 5 at the Pontiac Convention Center in Janesville.
At that roadshow and in the others that followed, a couple dozen AARP members in matching red shirts attended the hearing and stood in unison while a representative of their group addressed the panel of lawmakers.
Fast forward to this year, Marks Dicks of AARP said her group is embracing more traditional means of getting its views out — editorials, letters to the editor, newspaper advertisements.
"We have always been willing to show up and to show up in person. We can't right now," she said. "It's our organizational policy. And when you look at the average age of our volunteers, it's not a good idea."
After Joint Finance wraps up its work, the budget then heads to the floor of the Assembly and Senate. If passed, it'll go to Evers, who has the opportunity to use his broad veto powers to rewrite portions he doesn't like. The state faces a July 1 deadline to pass the proposal.