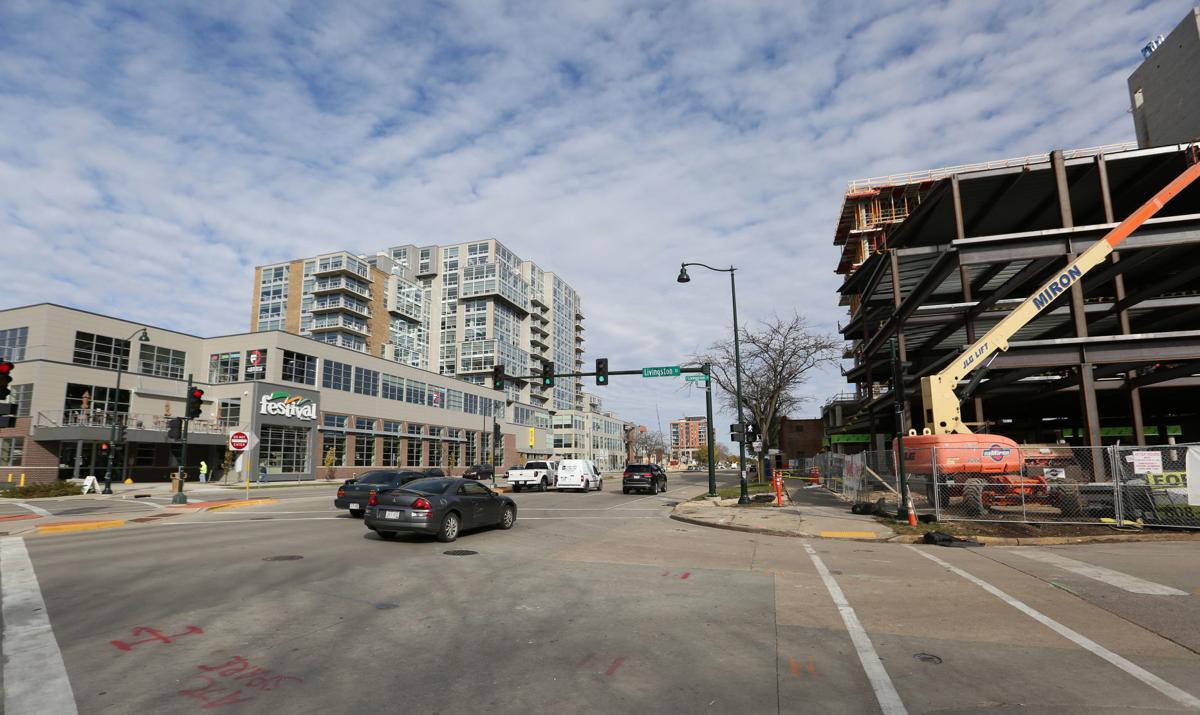 Between now and 2040, Madison officials estimate 70,000 new residents will move to the city and 40,000 new housing units are needed to accommodate them.
Which neighborhoods will have options for new residents? Will they live in single-family homes, apartment buildings or condominiums? How will land be used in the future?
For the past year, the city has been working on a comprehensive plan that will shape these answers. The plan will guide future growth and development and address topics such as housing, transportation and parks.
"We have decades of growth within city limits today," Madison City Planner Heather Stouder said.
As part of the comprehensive plan, the city is also updating its future land use map, which makes general recommendations on how land should be used.
Doesn't zoning determine land use?
The zoning code stipulates what kind of uses are allowed in different parts of the city and can also regulate lot sizes and density. The city's plans are not zoning. In other words, the plan is not absolute.
The comprehensive plan and future land use map do not rezone properties. They also do not take away public process in any future development that could occur, Stouder said.
"The comprehensive plan is that really broad brush look at the city," Stouder said.
Back up. Why is the city redoing its comprehensive plan?
Communities that regulate land use are required by state law to to have a comprehensive plan that looks out 20 years into the future. The plans have to be updated every 10 years.
The city's last plan was implemented in 2006. Since November 2016, the city has been gathering public input through the Imagine Madison campaign. The City Council is expected to vote on the plan this summer.
"Our updated Comprehensive Plan will be an action plan that guides decision making and investment," according to the Imagine Madison website.
Madison's City Council is expected to review and take action on the draft comprehensive plan this summer.
Are there any differences between the draft future land use map and the plan from 2006?
In the draft 2018 map, the city added a new residential category — Low-Medium Residential — to capture the "missing middle." That's a range of multi-unit or clustered housing types that are compatible in scale with single-family homes.
The low-medium residential use allows for development that is generally more dense than single-family detached homes on large lots but less dense than most apartment buildings. Think duplexes, townhomes and three- and four-unit buildings.
This type of housing is expected to meet the growing demand for "walkable urban living." Compared to other cities, Madison lacks this type of housing.
"We realize we kind of had a missing piece of the housing puzzle in the comprehensive plan," Stouder said.
The city also changed the definitions for medium- and high-density residential categories to reflect project approvals since 2006, better fit the existing pattern of development and accommodate future growth, according to the city.
"We recognized over time that the developments actually getting approved in the areas are getting approved at greater density," Stouder said. "We're seeing building height and density greater than what we'd seen, so we made those adjustments to reflect what's actually happening on the ground."
The city also has changed how it defines land use categories. The 2006 map uses a units per acre measurement to define density while the proposed updated map adds height as an additional measure.
For example, the community mixed-use definition has changed from up to 60 units per acre to up to 130 units per acre and two to six stories.
The CMU category is defined as having a relatively high-density mix of residential, retail, office, institutional and civic uses. They are also generally located adjacent to a major transportation corridor. The three-story building at 1222 E. Washington Ave. with Stone Creek Coffee on the first floor falls under this category. 
The change in general parameters comes from a recognition that building height and mass usually have as much or more to do with the effects of development on a surrounding area than just density, Stouder said. 
"The one thing we wanted to try our best to do is get away from the pure fixation on density as a measure, which is why we decided to add a little more about building heights to be descriptive," Stouder said.
Simply put, density is the number of residential units per acre, but it can be difficult to grasp by just looking at a building from its exterior. For example, the Galaxie on East Washington Avenue has a smaller residential density than Parman Place on Monroe Street, though the Galaxie is a bigger building.
Two buildings of the same size could have very different densities based on the types of dwelling units and lot size.
Does this mean a developer could start building larger and taller buildings in areas with greater densities as defined in the future land use map?
Even though an area such as the 800 block of Williamson Street is categorized under the 2018 map as community mixed-use, development proposals still need to align with other plans that may have tighter parameters.
"Just because the comprehensive future land use plan shows that doesn't mean any developer can go and tear down a bunch of homes and build a six-story building by right," Stouder said.
Many neighborhoods across the city have adopted more specific neighborhood plans or are subjected to special area plans, which supplement the larger comprehensive plan. Developments in historic areas also have to follow another set of regulations.
Share your opinion on this topic by sending a letter to the editor to tctvoice@madison.com. Include your full name, hometown and phone number. Your name and town will be published. The phone number is for verification purposes only. Please keep your letter to 250 words or less.