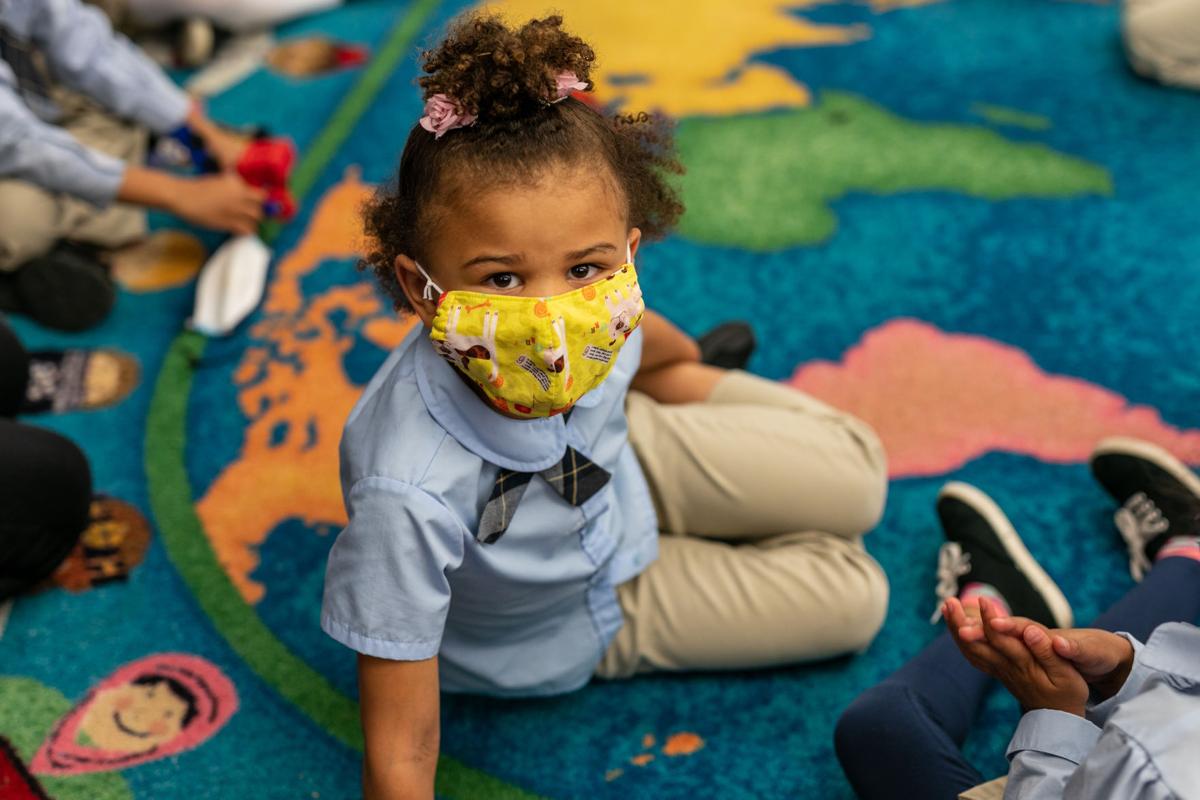 On the afternoon of Friday, Aug. 28, the first floor of the building at 450 Coyier Lane looked like most any nondescript office setting, with cubicles and some private meeting rooms.
By Tuesday morning, it had become a school, as students entered classrooms set apart using those cubicle dividers, a "hallway" between them and even some office space for One City Schools' staff.
"Looking back on it, it is kind of surreal, it doesn't feel like a real experience," elementary principal Faren D'Abell recalled of that weekend. "It feels more like something that I was watching on TV."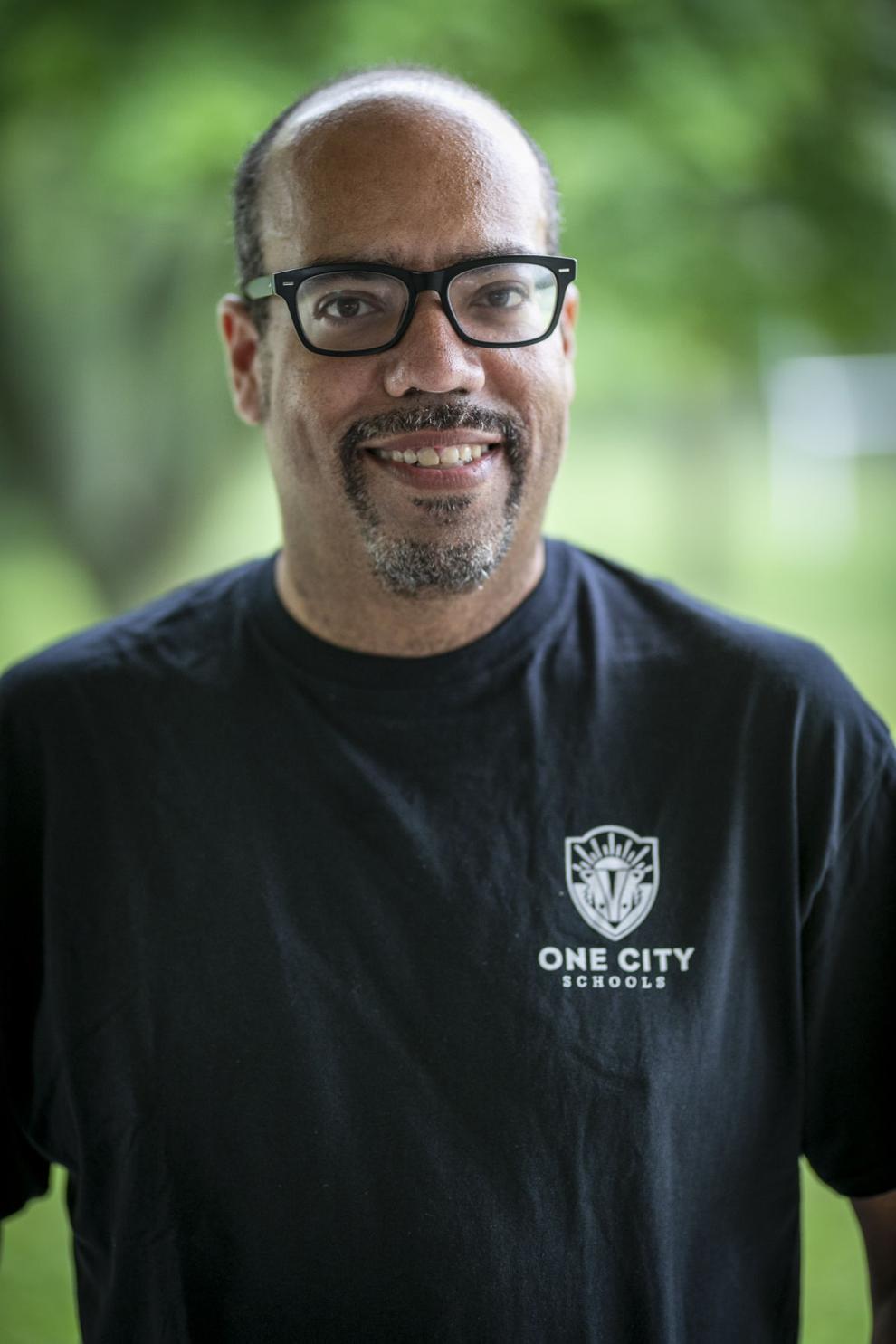 The leadership of the Madison charter school signed the lease Aug. 28 after a search for new space, and D'Abell recalled the busy weekend of preparing the building while also communicating with parents about where the year would begin.
"We didn't know where we were going to be," D'Abell said during a recent interview in his office. "We looked at potentially having school in Penn Park, at least when it was still warm, and having tents. We looked at mobile classrooms."
One City first opened in 2015 offering preschool and 4- and 5-year-old kindergarten. It now has students from age 2 through second grade, split between two sites. The new Coyier Lane building is set up for 101 students in grades K-2, with 40 of them learning remotely.
For D'Abell's first year on the job, a new building combined with setting up instruction during a pandemic has kept him busy.
"We spent the entire summer with our entire staff planning for three options," he said. "One was all in-person — we don't know where — one is all remote and the other one was some remote and some in-person. We had a plan for every eventuality."
The school had planned to be part of the planned Center for Black Excellence and Culture proposed for the city's south side. However, the timing of the project and complications created by the pandemic led One City to abandon those plans, with a more immediate need for this fall.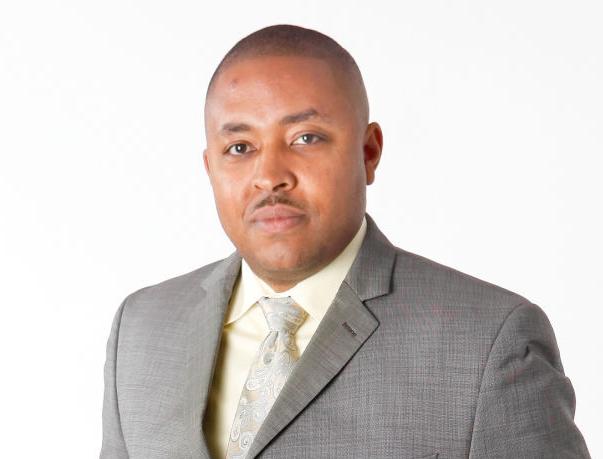 One City founder Kaleem Caire said he and Rev. Alex Gee, who announced the project Monday, decided to change the priorities of local donors after the pandemic shut down schools. 
Caire said donors are targeting resources into relief efforts and will divert to recovery initiatives when the pandemic ends, likely making it difficult to raise money for an estimated $34 million school. It could take years before funding levels recover, he said.  
"Together, we decided it was best for One City to focus on a different strategy and location for our elementary school considering we had an immediate need for a facility that could potentially become our permanent solution in the future," Caire said.   
Caire said the school outgrew its facility at 2012 Fisher Street, including a temporary classroom for first grade, and he is planning ahead to a building where One City can grow through eighth grade. 
Also, the pandemic has created additional needs. 
"We needed a facility that was large enough to allow for adequate social distancing among our students and staff, and that provided indoor and outdoor space suitable for the work and use of an elementary school," Caire said. 
Coyier Lane space
When it became clear the plan to have the new One City building on the site of that Center for Black Excellence and Culture would not work in time for this year, and given the challenges of the pandemic, school officials looked for another option and found it at the last minute in an Urban Land Interests office building. 
One City Schools is leasing 20,000 square feet on the first floor of that building for $37,500 per month. The building has no other tenants, and One City has a one-year option to extend its lease.  
Even with some renovations and creativity, the new home still has some quirks.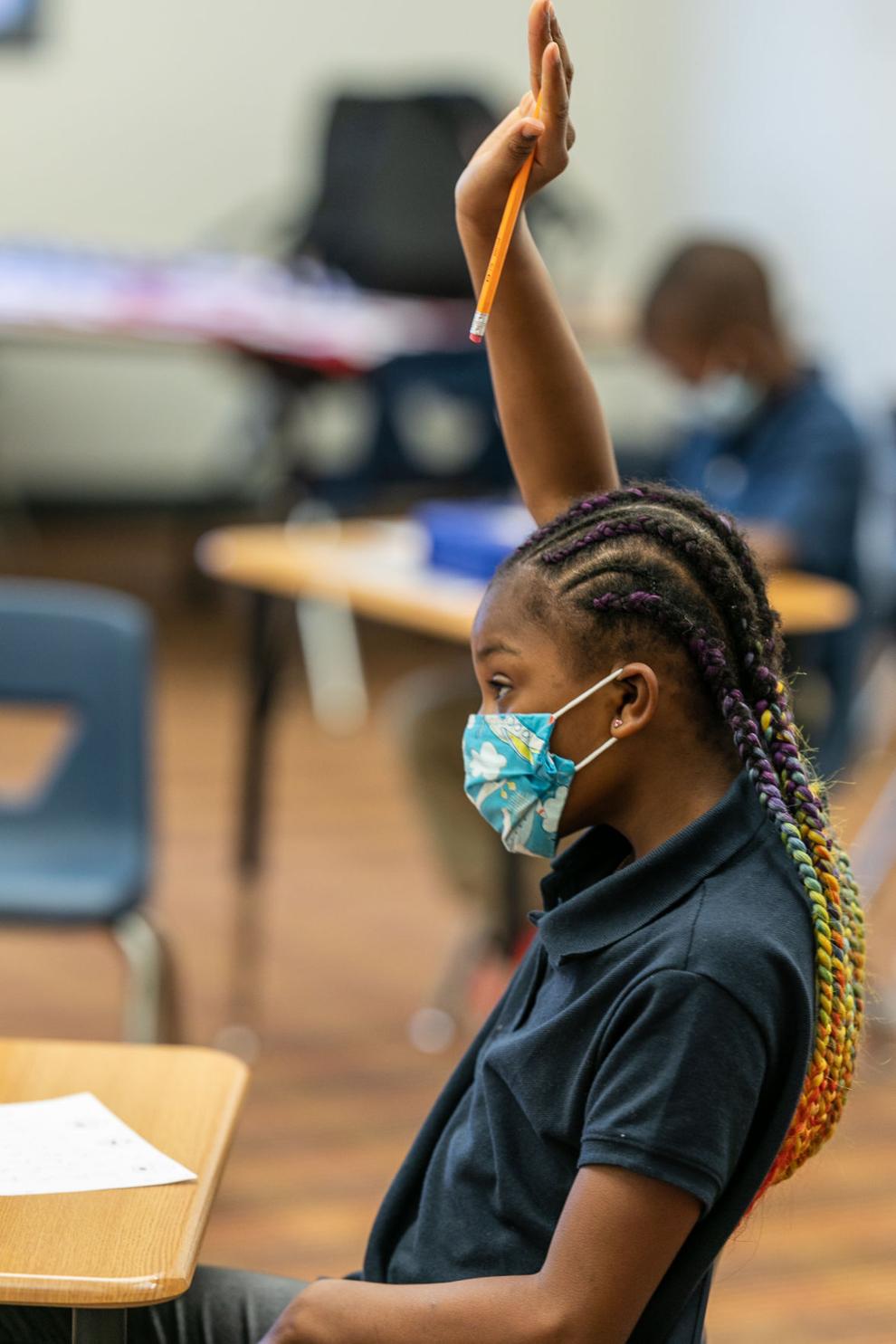 Many of the classrooms, for example, are only separated by cubicle walls, meaning the sound from each of them travels throughout the entire space, and they lack doors. Because of the quick move, they didn't even have desks or student chairs on the first day, D'Abell recalled.
"We had a whole lot of stuff that just wasn't ready for the school to be ready, so we made do with what we could," he said.
They've since received those pieces, and classrooms have settled into what they'll look like for the school year. Deciding to offer the option for students to be in-person was based on parent surveys that showed a majority preferred an all in-person option, D'Abell said.
In-person school has required measures like temperature scans on entry, required masks, staggered schedules to keep too many students from congregating at any one time and ionization technology to help disinfect the air indoors. Administrators in the building have adopted specific classrooms where they can help out when needed and avoid going to any classroom they're not assigned to. That process helps limit contact in the building, D'Abell said.
Pamela Ferrill, a One City master teacher in her first year, said "it's been so exciting" to have the students in classrooms.
"They're so energized every day when they come," she said, adding that they seem to "thrive on learning." "It was really great to be part of creating this space."
The property also offers plenty of outdoor space, with two miles of walking paths and an outdoor education area. D'Abell said staff use the space for experiential learning, as a place to help kids work out extra energy if they lose focus in class and for early-morning activities for children of essential workers.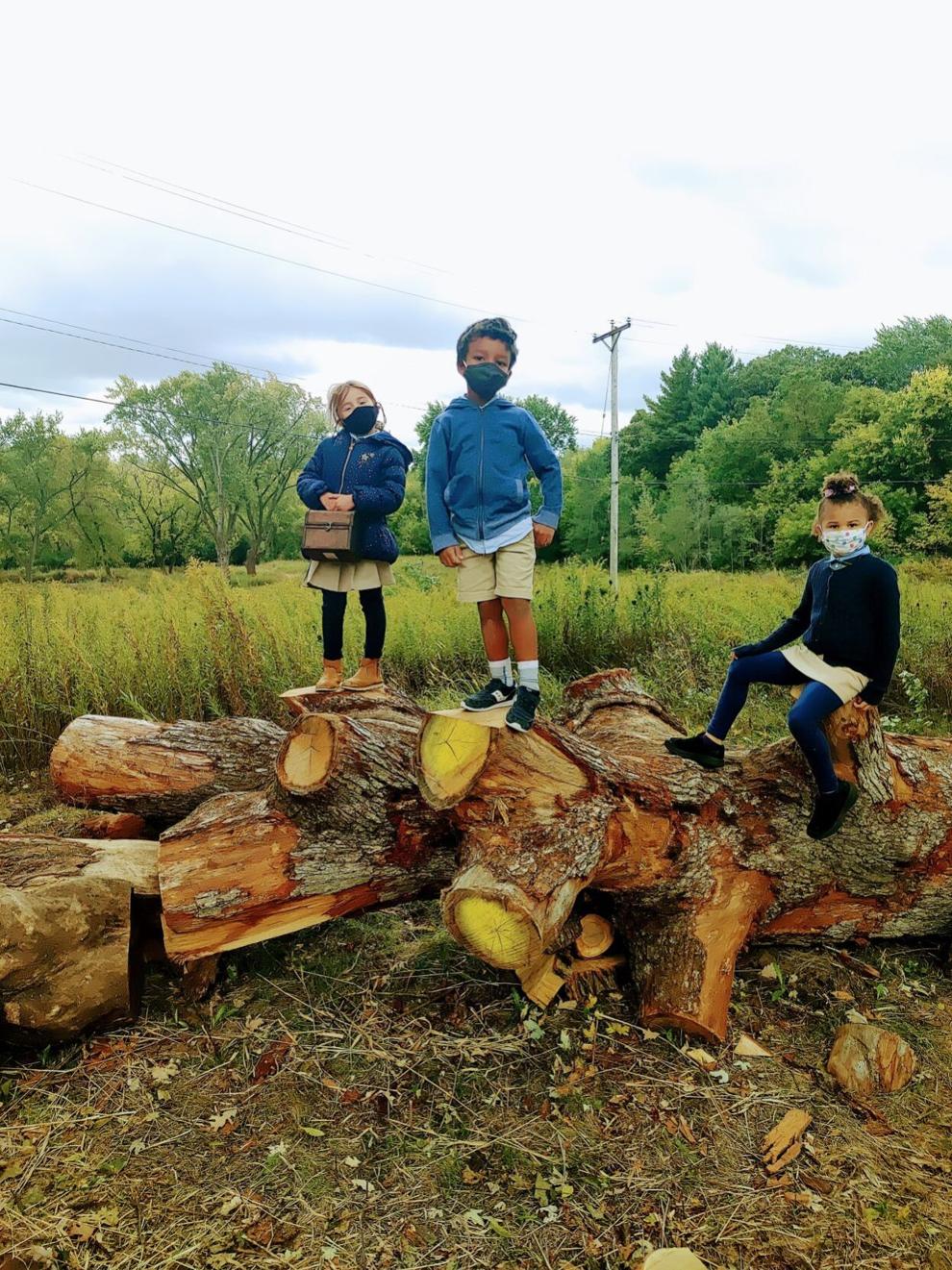 Center for Black Excellence and Culture
Caire sees culture and education as inextricably intertwined, which is why he saw One City as a match for the Center for Black Excellence and Culture and its mission of celebrating and advancing Dane County's Black community.    
"The reason why our school needs to have a strong cultural element affiliated with it is our kids get to everyday see what they can become, and any other white kids or Latino kids or any kids that come in here also get to see what's possible," Caire said.  
Envisioned to be a "crowning jewel" in Madison's south side, Gee, lead pastor at Fountain of Life Covenant Church, announced the project and $810,000 in funding from Dane County at a press conference last Monday. 
Current plans call for the center to be located on 3.5 acres on the 700 block of West Badger Road next to Gee's church along the Beltline. Gee said the project is expected to break ground in 2022 and comes with an anticipated $18 million to $20 million budget.   
"Because of the timing of the school, they need this next year to get a facility ready. The plan was that we could break ground before that," Gee said. "We don't want to hold up those plans, and they've got a lot of children and a lot of families that are looking forward to what they're offering." 
Gee said Dane County lacks space dedicated for the Black community to network, celebrate their culture or plan advancement and that the new facility will celebrate Black culture, honor Black history and support Black talent.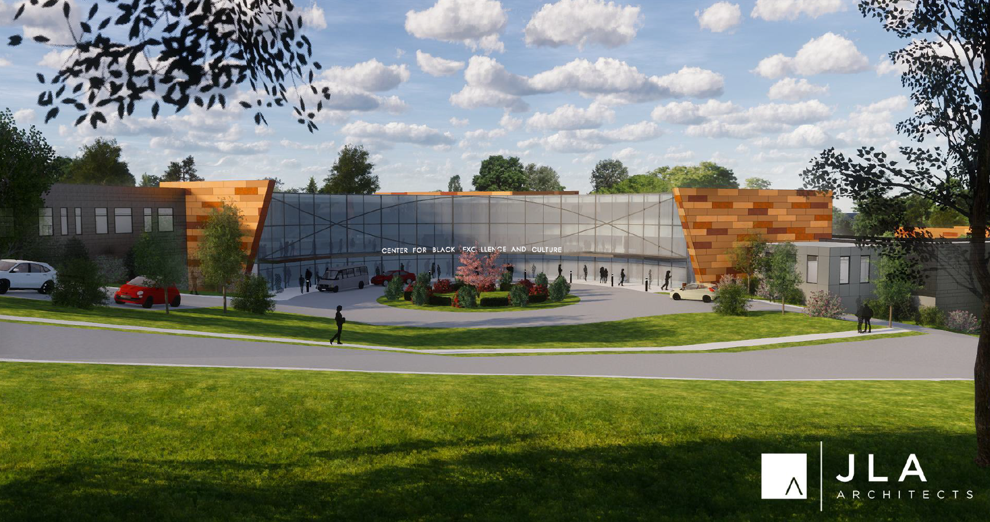 Without recognition of their culture in the community, Caire said Black people feel isolated and unwelcome in Madison.  
"That's why Madison, if they really want to keep Black people in this community that could be role models for everyone else and then also create a place where Black folks can aspire to be, they need a cultural center," Caire said.
As Caire and One City settle into the new building, he said he hopes to determine a longer term leasing strategy that is more affordable or possibly look to purchase the building. 
Or, he said One City could purchase other land in south Madison and build on it.
"We're going to grow those children. We're going to teach them how to really build communities that they come from," Caire said. "You can actually stay right here and build it because look at all the people who helped you do this." 
Share your opinion on this topic by sending a letter to the editor to tctvoice@madison.com. Include your full name, hometown and phone number. Your name and town will be published. The phone number is for verification purposes only. Please keep your letter to 250 words or less.