With Democratic control of the federal government in place for the first time in a decade, U.S. Sen. Tammy Baldwin and U.S. Rep. Mark Pocan say they're hoping to notch wins for Wisconsin in agriculture, infrastructure, higher education and more.
Bolstered by Pocan's seat on the House Appropriations Committee and Baldwin's key leadership role on the Senate's ag appropriations subcommittee and the passage earlier this month of she described as a "really bold" COVID-19 relief package, the Madison-area Democrats see a number of opportunities in the new Congress to act on their priorities.
But given the narrow majorities the party holds in both chambers and what Pocan described as the "sloth-like" speed with which Congress sometimes operates, he warned moving legislation "is still going to be difficult."
Still, with Baldwin's and Pocan's positions on their powerful, respective appropriations committees, the pair also has the ability to wield influence as members of the majority party on those panels beyond day-to-day proposals. That comes through one or a few pieces of what Pocan described as "must-move" legislation.
"Often a lot of what we do, I have to admit, is more stealth — and not intentionally — but just because it comes out of a giant budget bill at the end," he said. "We've been able to move a lot of things that have brought resources back to the district in substantive ways."
Winnie Stachelberg, executive vice president for external affairs at the liberal, D.C.-based Center for American Progress, said a party's control of the federal government doesn't automatically mean "all boats will rise" for individual Democratic congressional members.
"They still need to be effective," she said of Democratic lawmakers.
Baldwin and Pocan said they're looking to do just that as the session continues.
"I have always worked on behalf of the people of Wisconsin in the United States Senate and make sure that we have a seat at the table as we work as a body to move our nation and state forward, and I'll continue in that role," Baldwin said in an interview Friday.
'Everything has changed and nothing has changed'
In the days after President Joe Biden signed the $1.9 trillion American Rescue Plan, Democrats and their allies held it up as not just the first major legislative win of his administration, but evidence of what complete Democratic control can deliver for the country.
The measure, signed into law last Thursday, was approved over unanimous opposition from Republicans in both the Senate and House.
"What was just done (was something) that we have not been able to do in such a comprehensive and bold way prior to winning the majority," Baldwin said of the package's passage.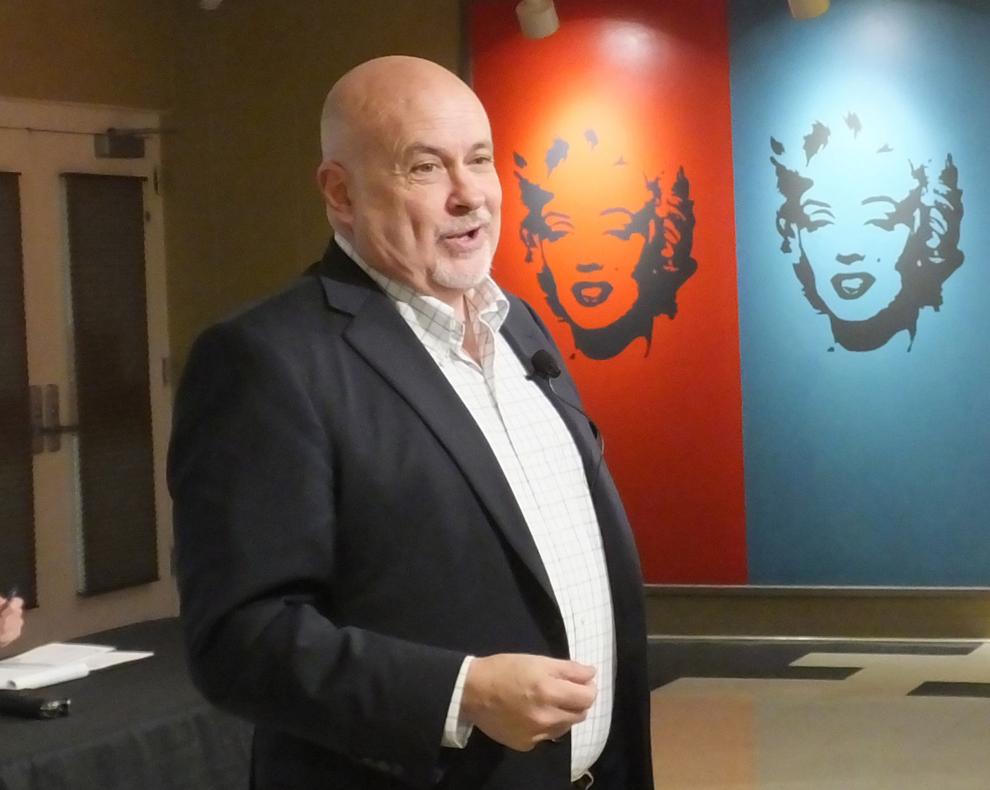 But day-to-day, for individual members of Congress like Baldwin and Pocan, the effect of one-party control may be less drastic.
"I think this is the case where everything has changed and nothing has changed," said Melissa Baldauff, a former Wisconsin Democratic Party official and former aide to Gov. Tony Evers. "When you look at both Sen. Baldwin and Congressman Pocan, they both have a very long history of fighting for our shared progressive values."
The Democratic control of Congress has brought with it a decision to revive earmarks after a decade, a tool by which lawmakers can target spending projects to their own districts. That reality, Pocan said, would allow himself and Baldwin, for example, to advocate more strongly for projects tied to the University of Wisconsin-Madison.
"A number of things, especially for the university … have been priorities and it's been difficult without earmarks to be able to do that," he said. "I think now we're going to have a little easier time being able to move some things forward."
Beyond that, Pocan said House Democrats have so far worked to bring back "the best of last session," or the measures they drafted and passed after winning control in the 2018 election, only to watch them die in the Republican-held Senate.
"Now there's a better chance, depending on how the Senate proceeds, to take these up," he said, referring to the Senate's 50-50 split and the 60-vote threshold to pass legislation. "The good thing for the House versus the Senate is we already did a lot of this work in the last two years and we can kind of send this over quickly to the Senate, and then the Senate's just got to decide whether they're going to follow some antiquated rules or not."
Baldwin said the Senate Democratic caucus needs to decide which major priorities can be enacted on a bipartisan basis and when the party may have to instead use the budget reconciliation process, which only requires 51 votes but limits what's able to be included in a given piece of legislation.
That's also the process the chamber used to pass the latest COVID relief package.
Agricultural advocates

State Sen. Brad Pfaff, D-Onalaska, who formerly worked with the U.S. Department of Agriculture, said Baldwin's chairwomanship would ensure "we put forward policy that continues to move us as a state forward."
"Wisconsin will benefit by this. The entire region will benefit by this," he said. "She understands the upper Midwest. She understands Wisconsin. And I think that is really important as well because the thing is this: not only do we want to have individual farmer prosperity, but we want people to have regional prosperity in our rural areas."
Baldwin said she's looking to prioritize building "a stronger and more secure agricultural economy" given the unpredictability the industry has faced from low milk prices, the COVID-19 crisis and more.
"The pandemic has created additional hurdles and challenges that in the short run, I think we need to look at until we really have this pandemic fully behind us," she said. "I think there's some lessons learned about how we can be more resilient, particularly looking at how our food supply chains work and responding to food insecurity."