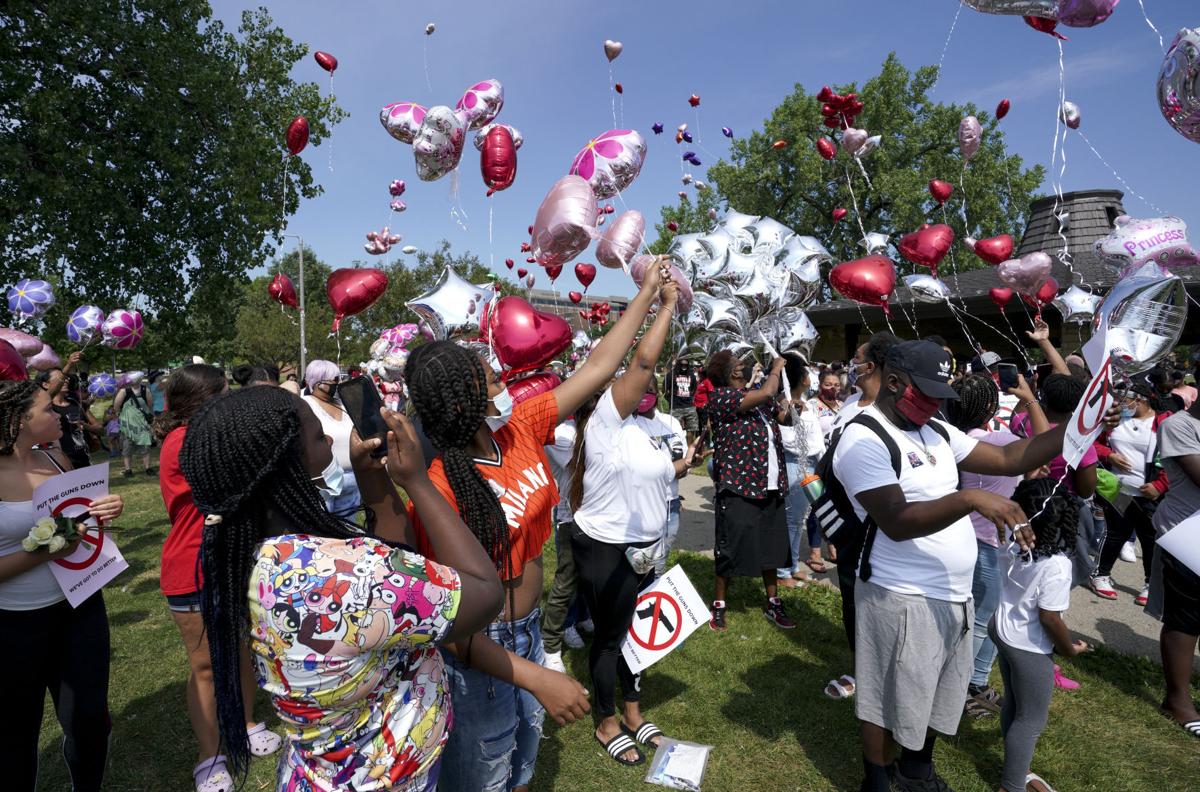 As the coronavirus pandemic and increased gun violence weighs on Madison residents, Anthony Cooper said he and his skeleton crew of peer support specialists are "being torn in two" between providing support to families and intervening to stop violence. 
The unprecedented public health crisis and its related economic burdens are exacerbating challenges already facing the community. Cooper, the CEO of Focused Interruption Coalition, said "everyone is in crisis."
"It's a jungle right now and everyone is trying to do the best that they can, but it's tough on a whole new different level," Cooper said. "No one can really say that they've been prepared for (the pandemic), but when you talk about the uptick in violence, you have to talk about both." 
As of Aug. 17, the Madison Police Department responded to 163 incidents of gunshots fired — up from 86 in the same timeframe last year — which caused 66 cases of property damage and struck 34 people. MPD also recovered 702 shell casings. 
City officials and community leaders say a citywide response to reducing violence is needed and that the time to act is now. But Mayor Satya Rhodes-Conway said it's important to find a model that works for Madison. 
"I don't think that there is a national model that we can just adopt wholesale and plunk down here and expect it to work," Rhodes-Conway told the Cap Times' editorial board Aug. 14.   
Acting Police Chief Vic Wahl said once a potential model is identified, strategies can be built around it. He also acknowledged that enacting a new model won't be an overnight decision because they will be "longer-term, more system solutions."  
While the wider Madison community is now tuned into the increased violence, City Council President Sheri Carter emphasized that an ongoing commitment to violence prevention, cross-government collaboration and desire to support young adults in the community are critical parts of the solution.
"These are ongoing problems that spiral out of control," Carter said. "When we misstep, when we relax, when we step back from these issues, then we end up with what we have now." 
Apart from government and local organization work, Carter also said community members should commit to reaching out to young adults who may need a sounding board or some additional support. 
"We have to figure out how we can connect to each other in these challenging times," Carter said.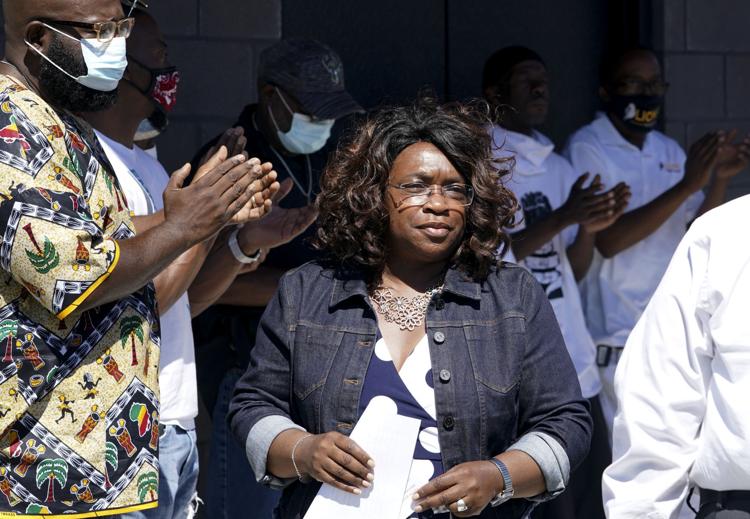 Community plans 
Since the death of Scott, some leaders, including Madison School Board President Gloria Reyes and Dane County Boys and Girls Club CEO Michael Johnson, have offered their own ideas for violence prevention. 
Former Mayor Paul Soglin also weighed in via a series of Facebook posts outlining areas to consider including the lack of group homes in Dane County, the role of community organizations and fostering intergenerational wealth.  
Reyes, who served as a deputy mayor for public safety in Soglin's administration, said that Rhodes-Conway's office needs to act with urgency. She recommended a set of six strategies that included boosting funding for the Focused Interruption Coalition, developing public health strategies to address root causes of violence and implementing a Homicide Review Commission in collaboration with the community.  
On Aug. 15, Johnson released a statement calling for local officials to revisit a 15-point violence prevention plan that was introduced in 2016 and led to the Focused Interruption Coalition. The plan also includes strategies to get youth jobs, mentor men of color and provide mental health therapy for families. 
"These proposed ideas have already been vetted and included feedback from young people, hundreds of community residents, victims of violent crimes, formerly incarcerated individuals and leaders from across Dane County," Johnson said in the statement. "Now we need to execute. Revisit this plan — the time to act is now." 
The city uses a model where trained peer support specialists who are rooted in the community and have experienced violence or incarceration intervene when there is risk of violent activity intervene to disrupt the cycle of violence. The specialists also extend support to those who have been affected by violence.
The city also contracts with JustDane, formerly Madison-area Urban Ministry, to provide peer support for those who have been incarcerated. Additionally, Public Health Madison & Dane County is working to develop a data-driven public health approach to violence prevention.
Rhodes-Conway said the city is looking at the lists from the community and evidence-based work from around the country. 
"We're doing the work now to make sure we really absorb that information and find the way forward for Madison," the mayor said. 
Mental health ambulance model 
FIC's Cooper said greater funding is welcome but what's also needed is "having people who are embraced in what we are doing on a regular basis." He stressed a community approach is needed to effectively serve all those in need.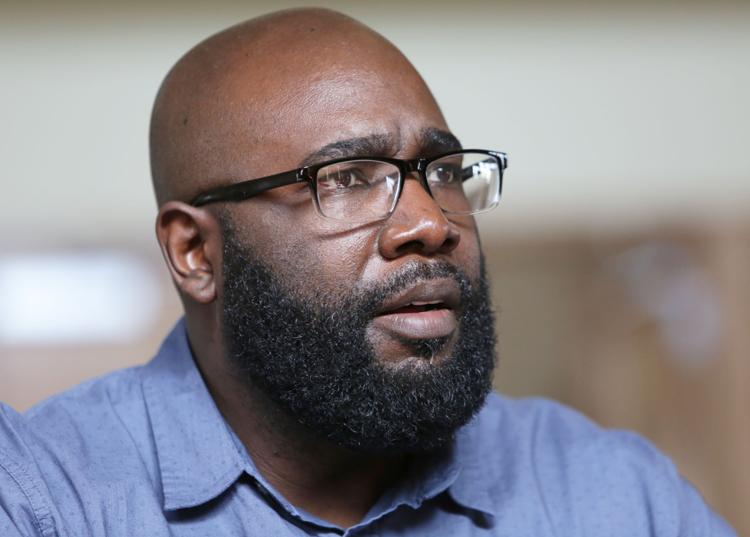 "We do not consider ourselves as having all of the answers, but we do consider ourselves the ones to step up," Cooper said. 
Dane County is also involved in the conversation on solutions. One area of collaboration between the city and county is investigating a mental health ambulance, such as the CAHOOTS program based in Eugene, Oregon.  
Such an ambulance would provide a non-emergency response to someone who needs help and act as an alternative tool to law enforcement intervening in mental health crisis situations. With emergency personnel operating under the city and the 911 Center within the county's purview, Dane County Board Chair Analiese Eicher said this work has to be collaborative. 
"This is absolutely something that we've seen that we can't be operating in a vacuum," Eicher said. "We really have an opportunity here in this moment and within these strained financial times to make some changes and to prioritize alternatives."  
Last Thursday, the Dane County Board announced a resolution that would explore another component of community care: a triage and restoration center. Eicher said such a center would provide comprehensive services for people who might be picked up by police but don't need to be in jail.  
"I'm really happy that the legislative branches of both the city and the county have taken some steps forward on this, but the big question is going to be when we look at the budget … how do we fit this in with other priorities and how much can we afford to do?" Rhodes-Conway said. 
Share your opinion on this topic by sending a letter to the editor to tctvoice@madison.com. Include your full name, hometown and phone number. Your name and town will be published. The phone number is for verification purposes only. Please keep your letter to 250 words or less.
Get Government & Politics updates in your inbox!
Stay up-to-date on the latest in local and national government and political topics with our newsletter.