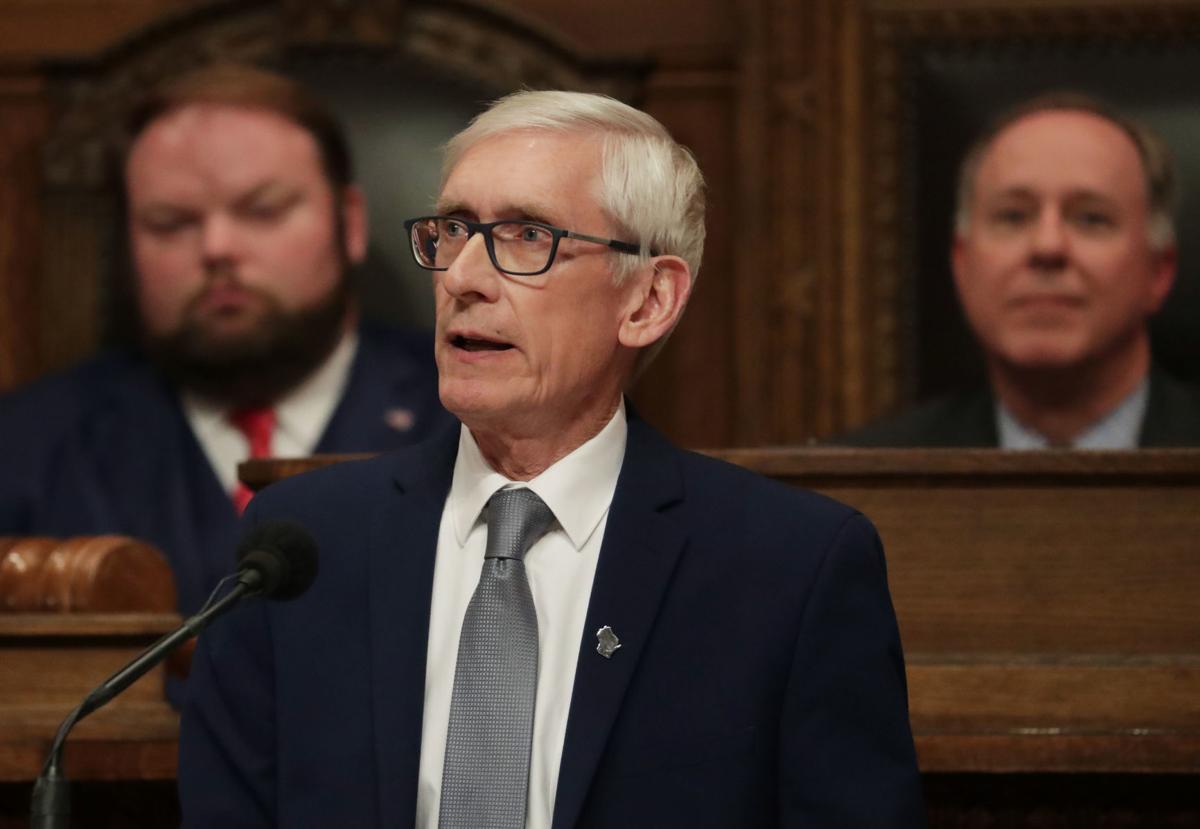 Gov. Tony Evers is calling on all public and private K-12 schools across Wisconsin to close starting at 5 p.m. Wednesday, March 18, to curb the spread of the novel coronavirus.   
The unprecedented order means that nearly 1 million students in more than 2,000 schools across the state will be out of classrooms from March 19 til at least April 6 in a move the former state superintendent hopes will help contain the virus. 
"Closing our schools is not a decision I made lightly, but keeping our kids, our educators, our families, and our communities safe is a top priority as we continue our work to respond to and prevent further spread of COVID-19 in Wisconsin," he said. 
The call Friday afternoon, which followed a similar directive from Illinois that closed its schools til March 30, came as the number of confirmed COVID-19 cases in Wisconsin rose to 19, including five in Dane County, though one person has since recovered.
The order is the first statewide school closure in Wisconsin history tied to a public health emergency, according to the Department of Public Instruction. 
Under Wisconsin's directive, officially issued by the Department of Health Services at Evers' urging, districts in counties with reported cases of the virus and others could choose to close before Wednesday. While the anticipated reopening date is April 6, the order notes it's "subject to change pending further information." 
Schools would be closed for both pupil instruction and extracurricular activities. The language would still allow for virtual instruction of students.
Prior to the governor's announcement, some schools across the state had already announced plans to close from between one week and one month.
In Madison, district officials announced it was moving spring break up a week to March 23-27 and would have two staff-only days March 19 and 20, which would have left kids off school for more than a week. The district will close end of day Tuesday, March 17, according to a letter sent to parents Friday, and remain closed until at least April 6 as Evers ordered.
DPI head Carolyn Stanford Taylor in a statement acknowledged that school officials are considering "the anticipated academic and economic impacts, and unintended impacts of these decisions."
"The safety and health of our students, educators, and families remain of the highest importance," she added. "When considering the length of school closures, we are asking our local school districts and local health departments to be in close coordination in making these decisions."
MMSD officials were informed of Evers' decision "a few minutes" before a press conference scheduled to discuss the district's own calendar change.
Interim superintendent Jane Belmore said the district believed it still had "a very good plan," in which the first two days of the week would be used to work with families ahead of the two-and-a-half week closure.
"When school is closed we will not have required academic instruction," Belmore said.
The district will offer books, packets and "enrichment opportunities" to families along with a "variety of free, online resources." MMSD will also work with Spectrum, which is offering free internet access to families for up to 60 days, Belmore said.
For students who rely on schools for meals, the district will set up a system like it does each summer, with 10 sites that will have food and breakfast drops on a daily basis, said executive director of building services Chad Wiese.
Earlier in the week, Madison Teachers Inc. asked Belmore for an immediate handbook modification to guarantee pay for all employees, including hourly staff who are not normally paid for missed days. Belmore said they were "keeping that on our radar" but no change had been made as of Friday.
"We will be having those discussions," she said. "Not sure where this bigger picture is going to go."
The School Board, meanwhile, still plans to hold its regularly scheduled March 23 meeting, which includes expected votes on referenda questions and staff health care changes. Board president Gloria Reyes said they were looking at "outside the box" options to avoid having too many people in a single room. That would include "remote" options, she said.
Belmore said the district is consulting DPI on any potential issues with state tests, and mentioned the possibility of requesting a waiver if necessary. She also said that it's possible the district has to make up instructional time if the closure extends beyond what's planned now. 
A state administrative rule requires districts to offer a minimum number of hours of instruction each school year, although districts can apply for waivers from the requirements.
The week has been full of "incredibly hard decisions" around the country, Belmore said, "because we know they truly impact every aspect of our community."
"We recognize the surreal circumstances and the impact that these circumstances are having on all of us," Belmore said.
The number of COVID-19 cases more than doubled since Thursday, with 11 new cases reported to state officials on Friday.
New cases in Racine, Milwaukee, Fond du Lac and Sheboygan counties have brought the total number in Wisconsin to 19, though health officials aren't ready to say community spread is occurring. However, officials said Thursday that two Dane County cases were the result of person-to-person contact rather than exposure through travel.
"We're concerned with the increased number of cases, the chance that any of these cases have been exposed to others in the community is higher," Ryan Westergaard, chief officer for the state Bureau of Communicable Disease said Friday during a telephone press conference.
But he said that at this stage investigators still hoping to track the origin of each case.
"It's still early enough that there is time to identify cases, trace contacts and identify people who may have been exposed and ask them to quarantine and become evaluated," he said.
Julie Willems Van Dijk, deputy secretary of the state Department of Health Services, spoke to the possibility of school closings at the press conference earlier on Friday.
I think it's really important for families with school-age children to be using this as an opportunity to think about, what would I do if schools were closed, especially for an extended period of time," she said. "Where would my children go? Who would take care of them?"
She cautioned that many children are cared for by grandparents, which could create a risk because the disease is most serious and deadly among the elderly. 
The 19 cases of confirmed coronavirus exposure extends the reach of the virus to seven counties. There have been six cases in Fond du Lac County, five in Dane County, three in Sheboygan County, two in Milwaukee County, and one each in Racine, Pierce and Waukesha counties.
Westergaard said investigations into the new cases are still in the early stages. He said the those infected represent a range of ages, but most are adults. He didn't have information on whether any of the cases were severe, which is more likely among the elderly and people with other health concerns. Several people in U.S. nursing homes have died. 
Willems Van Dijk stressed that measures taken to prevent the spread of the disease are aimed at protecting the state's most vulnerable populations and prevent a surge of severely ill people from overwhelming the health care system.
She said the state issued new guidelines Friday for nursing homes and long-term care facilities. Those guidelines include monitoring residents at least once per shift, restricting residents with fever or acute respiratory symptoms to their room and allowing employees paid sick leave if they have symptoms of respiratory infection.
Share your opinion on this topic by sending a letter to the editor to tctvoice@madison.com. Include your full name, hometown and phone number. Your name and town will be published. The phone number is for verification purposes only. Please keep your letter to 250 words or less.