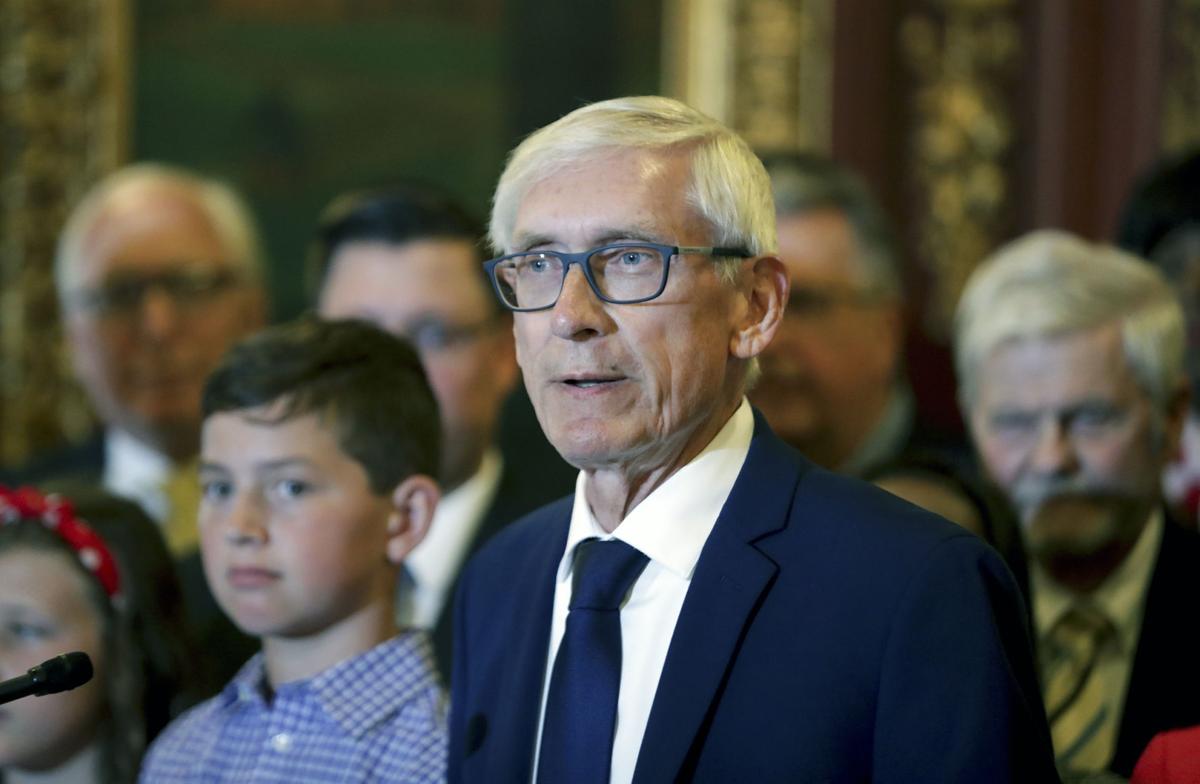 Gov. Tony Evers is again proposing the state accept federal dollars to expand Medicaid coverage in Wisconsin in his biennial budget plan, set to be announced in his budget address next week.
Evers, who has maintained support for taking the funding as a means to expand access to health services and free up millions of dollars to fund other initiatives, unveiled the measure as part of a broader mental and behavioral health care plan. 
"The COVID-19 pandemic has only further exacerbated the need for and underscored the urgency of making sure we have affordable, accessible services available to folks when they need it most, and that's why it's a top priority in our budget," he said. 
Accepting funds available under the Affordable Care Act would expand BadgerCare to an estimated 90,000 individuals, according to the governor's office. That would occur by increasing eligibility to people who earn up to 138% of the federal poverty level, up from 100% currently. 
The Medicaid expansion is just one piece of Evers' broader health recommendations. His more than $150 million plan (excluding Medicaid expansion funding) includes directing over $55 million in the next two years toward student mental health initiatives in schools and expanding the Wisconsin Child Psychiatry Consultation Program, which seeks to address child psychiatry shortages by supporting primary care providers. 
Meanwhile, $40 million would go toward Medicaid rates to expand substance use disorder treatment, mental health services and more; while $25 million over the biennium would go toward addressing substance use disorders and the state's opioid crisis. In addition to directing dollars toward kick-starting a Methamphetamine Addiction Treatment Training Program, other initiatives would fund grants to support treatment centers and services; bolster access to medications and counseling; cover room and board for those in residential substance use disorder treatment facilities; and provide Medicaid coverage for acupuncture. 
Another $25 million over the next two years would be spent chiefly on regional crisis centers and other preventative services, regional crisis stabilization facilities, the creation of emergency response collaboration grants to foster programs between local law enforcement and behavioral health care providers to simultaneously respond to 911 calls, among other things. The funding is part of a broader plan to overhaul crisis and emergency detention practices to better serve those undergoing a behavior health crisis. 
The new leaders of the Legislature's powerful budget committee, Sen. Howard Marklein, R-Spring Green, and Rep. Mark Born, R-Beaver Dam, last week warned Evers to "avoid a repeat of your first budget proposal" and urged him to bypass "excessive spending" and other types of proposals. 
"We encourage you to craft a responsible budget proposal that ensures we consider major policy issues through the public, transparent legislative process and spend within our means," they wrote in a letter to the governor. 
Evers' budget rollout will be coming on the heels of rosier than expected revenue projections. The nonpartisan Legislative Fiscal Bureau at the end of January projected the state would end the next fiscal year in mid-2023 with $1.2 billion more in collected tax revenue than what officials anticipated just two months prior. 
The news gives Evers and lawmakers more flexibility than originally thought in crafting the upcoming budget plan. 
It remains to be seen how much money the governor, a former state schools superintendent, will try to direct toward K-12 and higher education. But ahead of his budget address Feb. 16, Evers has unveiled a number of other priorities he says he'll include, such as a push to legalize recreational marijuana. 
The effort, which is not at all likely to get through the Republican-controlled Legislature, would generate around $165 million a year, money that Evers said would largely support equity grants, rural schools, a new community reinvestment fund and grants for underserved communities.