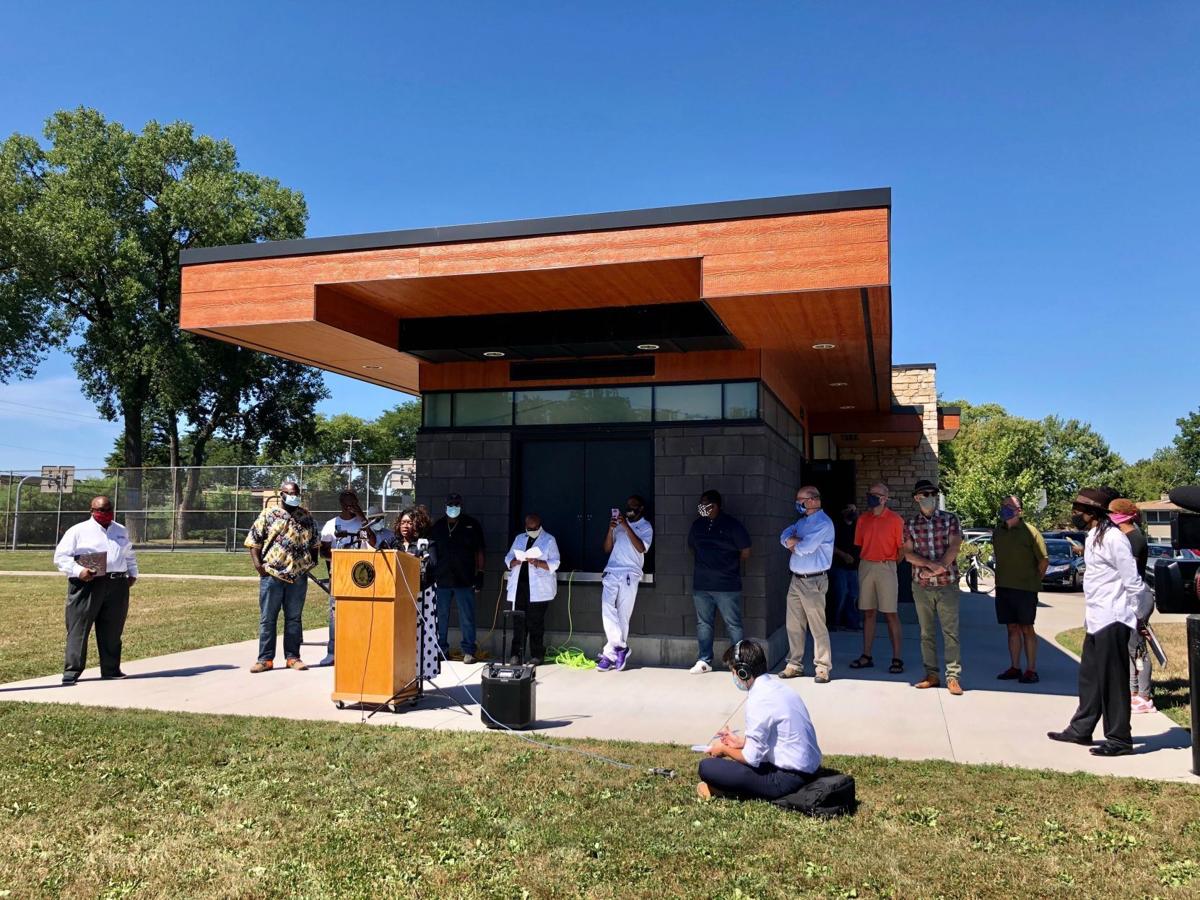 Following an incident Tuesday morning that left a child shot and in critical condition, the president of Madison's City Council and community leaders gathered at Penn Park united in one message: Stop the violence.
President Sheri Carter called the press conference a day after the car-to-car shooting that injured the 11-year-old to say "enough is enough." The shooting continues the increased trend of gun violence the Madison Police Department has responded to over the summer.
"Today I'm asking you, each of you, every one of you: Stand together in solidarity with me and the community that is standing behind me to end gun violence today," Carter said Wednesday at the south side park.
In a press conference Tuesday, Madison Police Department Acting Chief Vic Wahl called the increased gun activity in Madison this year "staggering" and the car-to-car shooting a "new low" for the city.
So far in 2020, there have been 143 incidents of gun violence, representing an 88% increase over the same period last year. In June, there were 29 reported incidents of shots fired, which was the highest monthly total since the MPD began tracking the data. A month later, that increased to 44 shootings.
Through the end of July, the MPD recovered 582 shell casings, 23% more than all of 2019 combined. Wahl said 28 people have been shot, including Tuesday's victim.
"There's a massive amount of gunfire that's going on in the streets, and it's really something that none of us should find acceptable," Wahl said. "This can't be OK. This can't be something that we as a city or community accept."
Mayor Satya Rhodes-Conway said in a statement Tuesday that the "senseless violence must stop." As the MPD investigates these incidents, she said she will advocate for "common sense gun laws" and her staff will build violence prevention strategies.
"The acts of a few people trying to settle scores are wreaking havoc on our community and destroying lives," Rhodes-Conway said.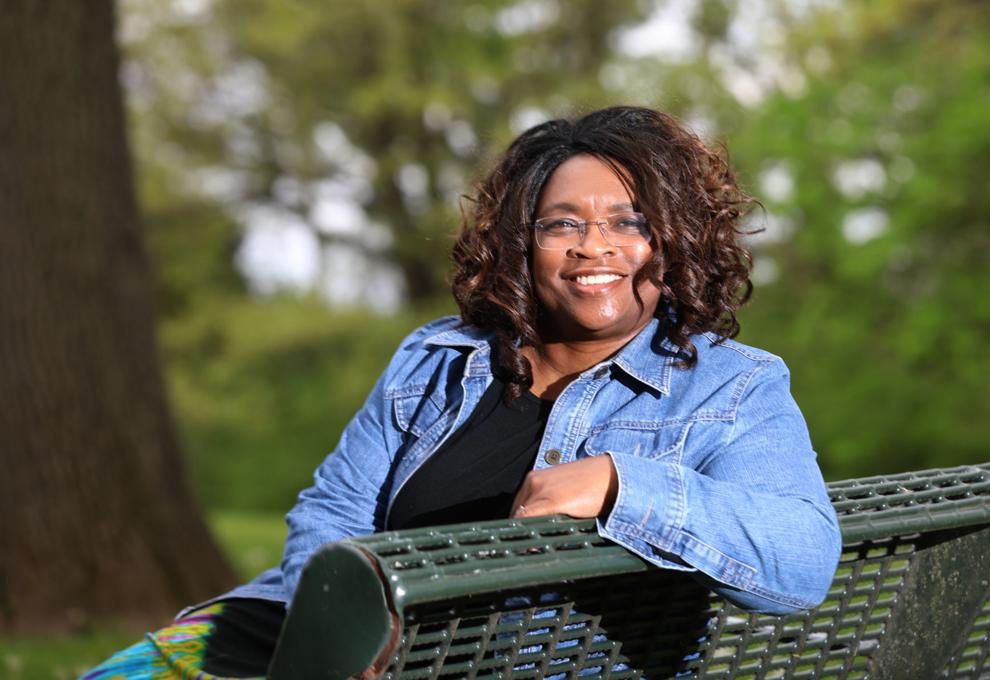 Speaking to young adults in the community, Carter said a path in life that includes gun violence will not end well. She said the City Council would support law enforcement to hold those involved in gun activity accountable.
"We are not ignoring you. We care about your future, but the path that some of you are taking will lead you to death or prison," Carter said. "This is a path that the community standing here today cannot accept for your future."
Carter was joined by several City Council members and community leaders representing Madison's south side neighborhoods, the Urban League of Greater Madison, Mt. Zion Baptist Church, Inspire Barber and Beauty Salon, Black Umbrella Global, JustDane and the Focused Interruption Coalition.
Community members called on local government to provide more and better resources, like jobs and housing, and create an environment where youth can envision their future. But they also called on one another to create solutions.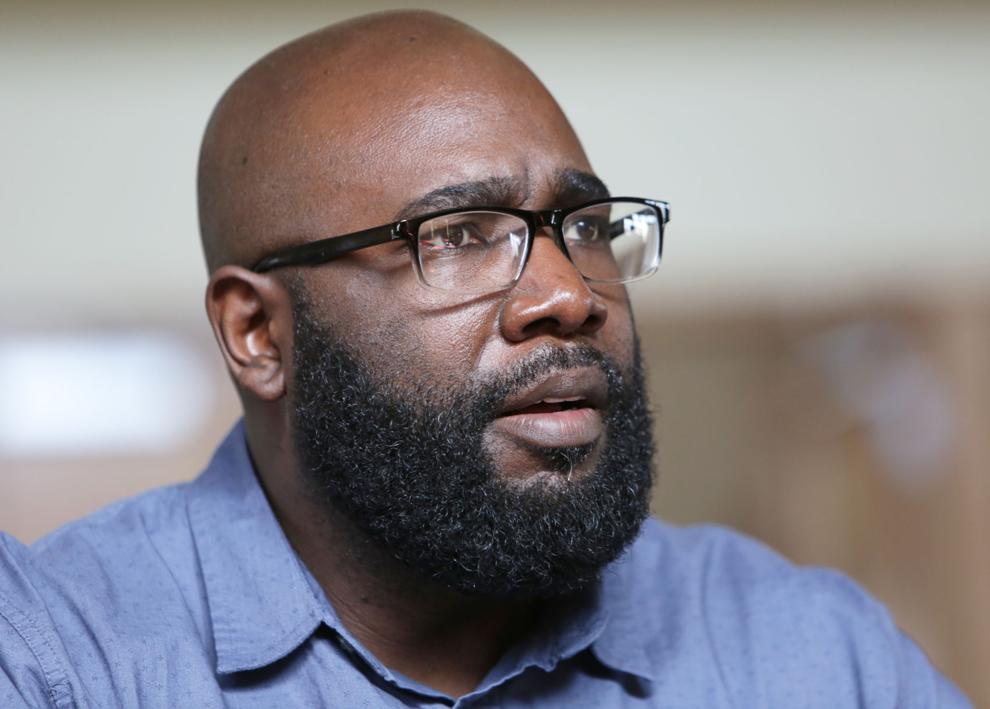 Anthony Cooper, CEO of the Focused Interruption Coalition, emphasized that there are community-based programs working in Madison and told the city of Madison and Dane County to either "help us or move the hell out of the way." He said a focus on reducing gun violence needs to happen continually.
"It takes all of us as a community to work together to get things done," Cooper said. "Until that happens we'll continue to have the same issues time and time and time again."
Some spoke to the cycle of violence that stems from a systemic lack of support and resources, particularly for Black people and people of color. Shyelle Smith of Black Umbrella Global, a community service organization, said voices like hers are not being heard by elected officials whose work isn't helping those who need it most.
"It has not been doing anything for our community because we still experience racial disparities and inequality," Smith said. "Our children are still out here with no guidance, nowhere to go, nothing to do, no jobs, no hope, so that results in violence and crime."
Mattie Reese, a neighborhood-based advocate, isn't waiting for a solution. She is organizing an event on Sunday at Penn Park, 2101 Fisher St., to bring together people from across the city and neighboring areas to build their own solutions.
"These are our streets," Reese said. "(Elected officials) work for us, but we have to work for ourselves as well."
Share your opinion on this topic by sending a letter to the editor to tctvoice@madison.com. Include your full name, hometown and phone number. Your name and town will be published. The phone number is for verification purposes only. Please keep your letter to 250 words or less.