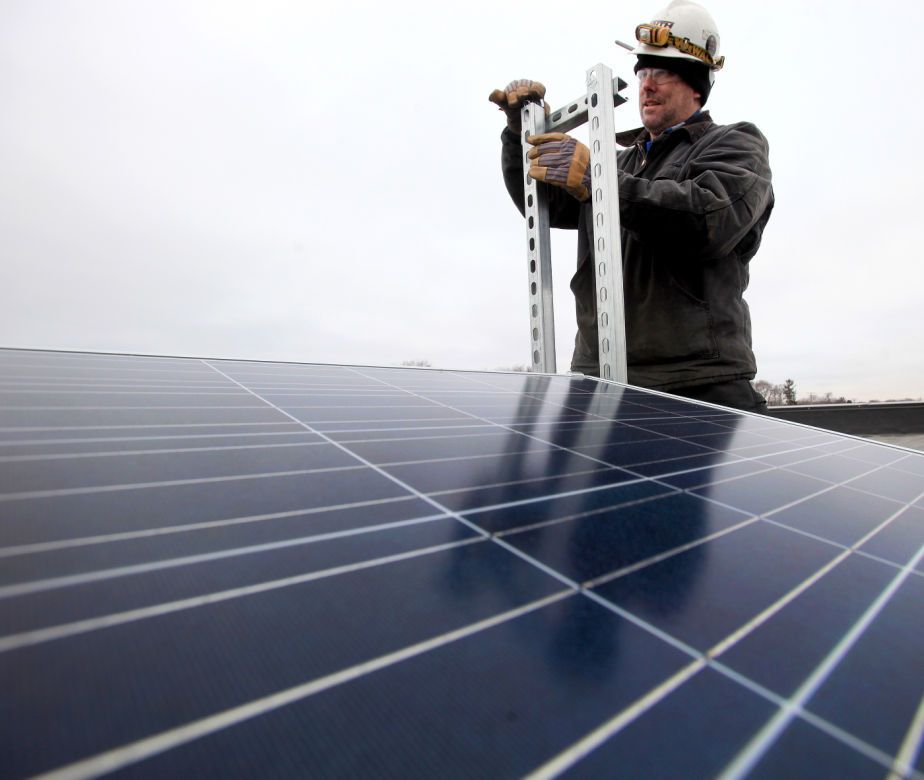 For over a year, the Sustainable Madison Committee has been developing an energy and carbon action plan with the goal of positioning Madison as a leader on energy innovation, racial and social equity and environmental health.
At its Tuesday meeting, Madison's City Council adopted the committee's 10 recommendations, one of which is to create a framework for an ongoing dialogue with Madison Gas & Electric with the goal of transition to cheap, carbon-free and reliable fuels.
"This will position the city to take charge of its energy future," Mitch Brey, a campaign organizer for RePower Madison, said.
Rajan Shukla, a Sustainable Madison Committee member, related to the goals on a personal level describing the river that his family in India relies on for drinking water. While Madison is not the same as a city in India, Shukla emphasized the urgency of moving toward sustainable energy and efficient energy use now.
"This is very much an equity issues," Shukla said. "This is very much a moral issue."
The energy work plan builds on previous sustainability goals adopted by the Council in 2011, which aim to reduce carbon by 80 percent, obtain 25 percent of electricity, heating and transportation energy from clean energy sources by 2025 and reduce overall energy consumption by 50 percent by 2030.
Many of the committee's goals, such as creating a working group of Sustainable Madison Committee members and community stakeholders as well as creating dedicated city staff resources to focus on energy issues, can be implemented fairly soon, Brey said.
"It's not a pie in the sky number that is fifty years away," Brey said. "(The report) focuses on a lot of things that can be done in the next year."
Further-reaching goals include supporting regional initiatives to support moving toward renewable energy use with community partners such as the University of Wisconsin-Madison, Madison Area Technical College, Dane County, the Madison Metropolitan School District and local utilities.
"The city will then have a lot more power and leverage," Brey said.
Other recommendations focus on supporting businesses through funding for commercial and residential efficiency improvements and creating a city-wide Property Assessed Clean Energy program to reduce energy costs.
"(There's) a huge potential for new businesses and savings on energy bills," Brey said. "Those businesses are going to start up somewhere, and I'd like that to be Madison."
Other recommendations, such as taking inventory of city-owned land and property suitable for solar energy, are meant to lay groundwork for future development. While several targets are as much 30 years away, steps can be taken now, Brey said.
"I think that certainly in the first 100 days of the energy plan to be reasonable for the city to have established who is taking on these recommendations," Brey said.
Share your opinion on this topic by sending a letter to the editor to tctvoice@madison.com. Include your full name, hometown and phone number. Your name and town will be published. The phone number is for verification purposes only. Please keep your letter to 250 words or less.