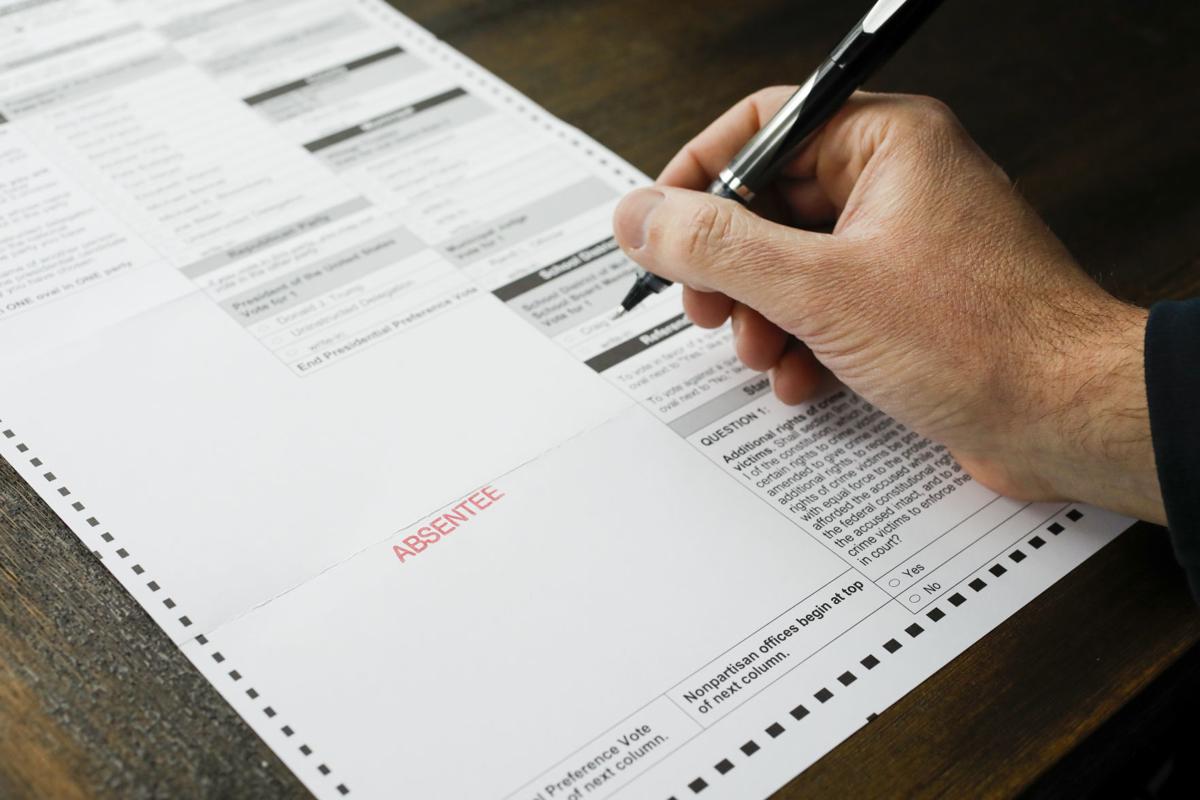 More than 2.7 million registered voters across the state are on track to get absentee ballot applications in the coming months under a new plan the Wisconsin Elections Commission signed off on Wednesday night. 
But the nearly $2.3 million plan — framework commissioners failed to agree on last week during their meeting when the possibility was discussed — could face more roadblocks in the coming weeks as commissioners wait to review the final wording of the correspondence before it's sent out. 
The vote comes as officials anticipate continued interest in voting by mail for the coming elections surrounding uncertainty stemming from the novel coronavirus crisis. 
Not all of the state's approximately 3.4 million registered voters would be sent letters. Excluded are some 528,000 who have already requested absentee ballots and 158,000 the state believes have moved since they last voted based on information that officials have received. 
The proposal, funded through federal dollars, was approved unanimously following debate among the commission's three Democratic and three Republican members about whether the body should give final approval on the materials that would be sent to voters before staff members mail them out. 
Some Democrats argued doing so was a way for the commissioners to micromanage staff and could set up potential deadlocks over what they described as minor phrasing disagreements.
"We're going to wind up in a situation where we're going to be parsing individual words on a letter and 3-3 votes on whether or not we're going to say 'shall' or 'can' or 'would' or 'could' or 'should' and it does none of us any good," said commissioner Ann Jacobs, whose own motion that failed in a 3-3 vote wouldn't have required the body to review the letter first. 
But Chair Dean Knudson and other Republicans countered that given the mailing would go out to millions, it was necessary to review it. 
"It is a unique and unprecedented piece of communication going out in the midst of the election and I think it's important that we approve it," he argued. 
Under the approved language, voters would receive forms to request absentee ballots, not the ballots themselves. They would then have to return the materials as well as a copy of their photo ID. Nearly 1 million voted by mail for the April general election and presidential primary in Wisconsin. 
Voters who have recently voted by mail are likely to already have a photo ID on file with their local clerk's office. 
If the state had failed to act, local governments could decide themselves whether to send materials out to local residents. But under the current framework, the state would be in charge of crafting the letter, mailing out the materials and all data entry on forms they get back. 
The applications and photo IDs would still need to be reviewed and approved by municipal clerk or local elections staff before ballots could be sent out, the meeting materials note. 
The approval came after the commission deadlocked 3-3 over Jacobs' plan allowing staff to send the mailing without the commission's oversight. The move led Jacobs and fellow Democrat Mark Thomsen to support tossing out the statewide voter registration application mailing entirely and instead roll the money into a separate grant program for local municipalities. 
But the plan got bipartisan pushback and failed 2-4, with only Jacobs and Thomsen voting in support of it. That vote cleared the way for the commission's eventual unanimous approval of sending out a statewide mailing instead. 
Commissioners also approved using $4.1 million in federal stimulus money from the CARES Act to give local government grants for election costs; and an extra $400,000 for intelligent bar codes that would allow voters to closely track their absentee ballots through the mailing process. 
The commission is scheduled to meet again June 10. 
Share your opinion on this topic by sending a letter to the editor to tctvoice@madison.com. Include your full name, hometown and phone number. Your name and town will be published. The phone number is for verification purposes only. Please keep your letter to 250 words or less.
Concerned about COVID-19?
Sign up now to get the most recent coronavirus headlines and other important local and national news sent to your email inbox daily.