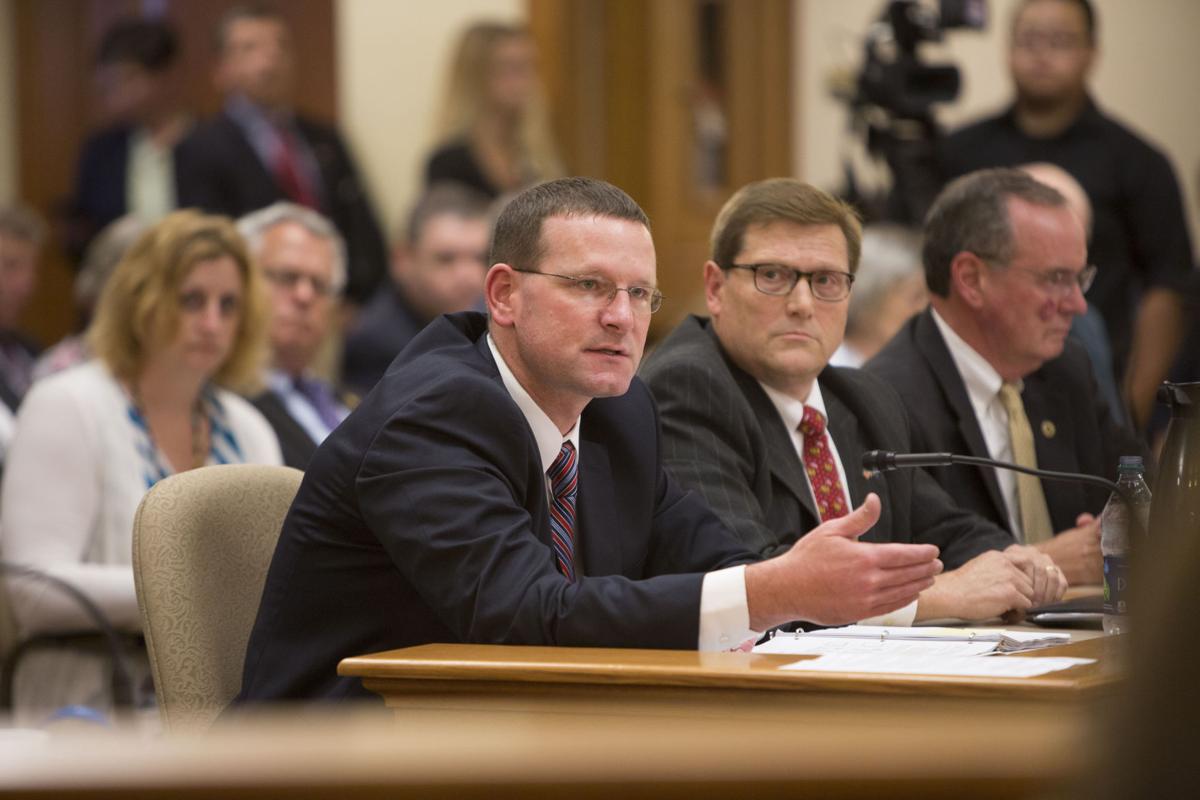 Wisconsin would break even on its deal to bring a Foxconn manufacturing facility to the state 25 years after the deal is approved, according to analysis released Tuesday by the the state's nonpartisan Legislative Fiscal Bureau.
For the next 15 years, starting in 2017, the state would pay a total of $1.04 billion more than it takes in by having Foxconn in the state. Starting in fiscal year 2033-34, the state would take in about $115 million per year in increased tax collections, leading to a break-even point in 2042-43, the report said.
Lawmakers are considering a bill that would offer the Taiwanese electronics company up to $3 billion in tax incentives to build a $10 billion LCD panel manufacturing facility in the southeastern part of the state.
Under the proposal, Foxconn would be eligible for up to $1.5 billion in credits for $9.5 billion of payroll expenditures over a 16-year period, and $1.35 billion in credits for $10.7 billion of capital expenditures over a five-year period.
The company would also be eligible for a sales and use tax exemption on building materials, supplies and equipment used for construction of the facility. Savings for Foxconn would amount to about $139 million, but should not be viewed as a state revenue loss because it is "highly unlikely that Foxconn would locate in the state without the incentives provided under the bill," according to the analysis. 
Because the company would be eligible for the state's manufacturing and agriculture tax credit, the majority of the proposed tax incentives would be refunded to Foxconn, not used to offset its tax liability, according to the fiscal bureau. 
The projections are based on the assumption that the company will start with 1,040 jobs in the second half of 2017 and create 13,000 jobs with an average salary of $53,875 by 2021. Employments levels are expected to then remain at that level.
The project would be responsible for an estimated 22,000 indirect and induced jobs by 2021, with average annual wages projected at about $51,000. 
During the project's four-year construction period, an estimated 10,200 construction workers and equipment suppliers would be employed at an average annual compensation of about $59,600, including benefits. An estimated 6,000 indirect and induced jobs would be created during that period, with an average yearly compensation of $48,900.
The LFB report notes that "any cash-flow analysis that covers a period of nearly 30 years must be considered highly speculative, especially for a manufacturing facility and equipment that may have a limited shelf life." 
Projections are subject to changes within the Foxconn company and to state laws.
The report also notes that if 10 percent of the projected new jobs are filled by Illinois residents, the estimated break-even point would be delayed to fiscal year 2044-45. The facility is expected to be built in Racine or Kenosha County, not far from the Illinois border. 
If Foxconn does not fulfill its promise to create 13,000 jobs, the break-even point would be delayed even further. If employment is closer to 3,000, the company would receive about $345 million in payroll tax credits, but it would still receive $1.35 billion in capital expenditure credits. The break-even point would be "well past 2044-45," according to the report. 
A state Assembly committee heard testimony on the bill for nearly 10 hours last week. The committee is expected to vote on the legislation, perhaps with some amendments, later this week.
While Assembly Republicans are hoping to approve the deal quickly, Senate Republicans have argued the state budget should be completed first. The two-year spending plan is more than a month late. Gov. Scott Walker said last week he thinks both pieces of legislation can be passed on the same timeline.
Share your opinion on this topic by sending a letter to the editor to tctvoice@madison.com. Include your full name, hometown and phone number. Your name and town will be published. The phone number is for verification purposes only. Please keep your letter to 250 words or less.