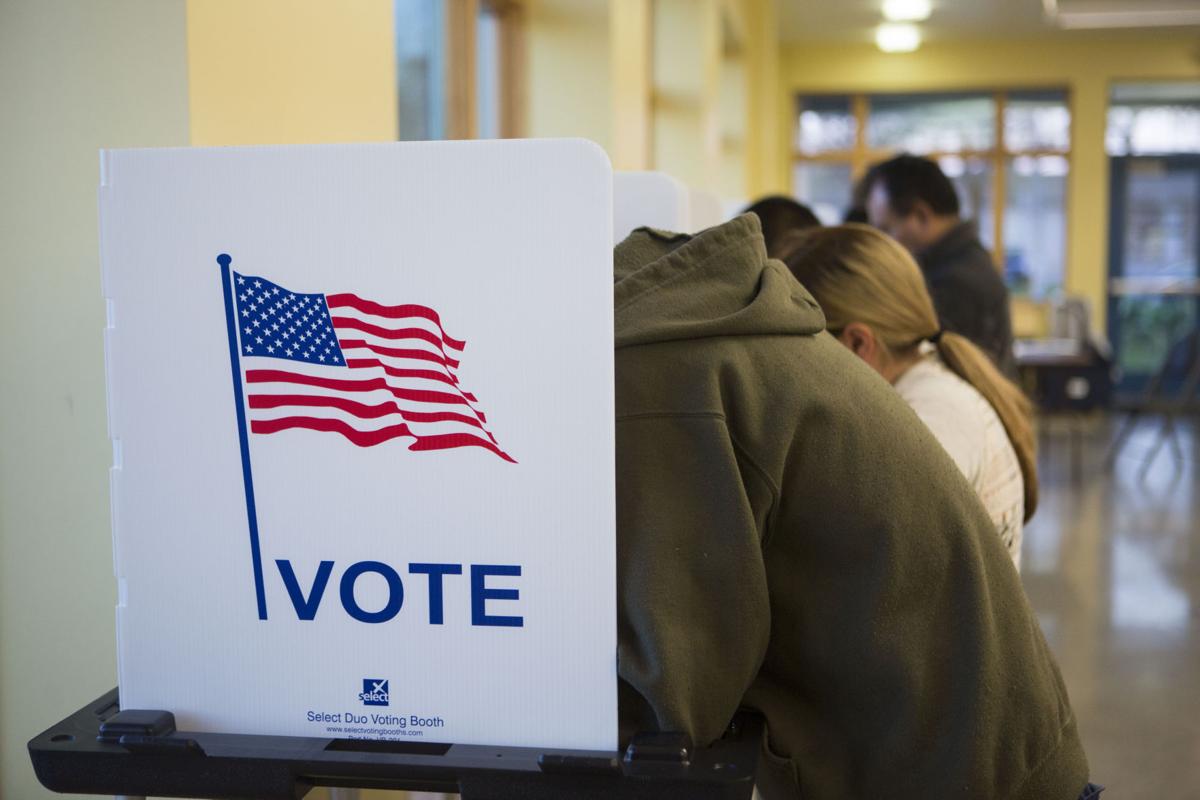 The Wisconsin Elections Commission will wait to respond to a federal request for information about the state's voters until a judge rules on a case challenging the legality of the request, chairman Michael Haas said Monday. 
A privacy rights group sued last week to block the request from President Donald Trump's Advisory Commission on Election Integrity for data from all 50 states including registered voters' names, voting history, political party affiliations, addresses, birth dates and the last four digits of their Social Security numbers. The Electronic Privacy Information Center said in its complaint that the commission did not conduct a mandatory privacy impact assessment, making the request unlawful.  
The presidential commission on Monday asked states including Wisconsin not to respond to the request until a federal judge decides whether to temporarily block it, Haas said in a statement. 
"The WEC's response is on hold until this legal question has been resolved," he said.
Most of the information in Wisconsin's voter registration system is available for purchase by the public under state law. Anyone who pays for the data can view a voter's name, address and voting history. The state does not collect information about a voter's gender or political preference.
Confidential information including a voter's date of birth, driver's license or Social Security number is not shared with others, with limited exceptions for law enforcement agencies. The presidential commission "does not appear to qualify" for an exception, Haas said in response to the initial request.
"The WEC does not have the discretion to deny a request for the public information in the voter registration database if the required fee is paid," Haas said. "By administrative rule, the price is $12,500 for the entire statewide voter file, and Wisconsin law does not contain any provision for waiving the fee for voter data."
The commission has received hundreds of calls and emails since the federal request was made late last month, said spokesman Reid Magney. While an official breakdown of whether voters supported or opposed the request wasn't available, Magney said people have generally asked not to have their personal information released.
"When we explain what limited information is available to the public (and that we're not releasing Social Security numbers), most callers understand. A few people have told us they want to change the law," Magney said in an email.
Trump has claimed without evidence that millions of fraudulent votes were cast in the November 2016 election and in others before it. The commission, led by Vice President Mike Pence and Kansas Secretary of State Kris Kobach, was formed to investigate those claims.
Critics of the request say it raises concerns about voters' privacy and potential voter suppression. The commission says the request is part of an effort to identify factors that could lead to "improper voter registrations and improper voting." 
The primary reason to keep a public record of who votes in the state is to prevent elections from being stolen, Haas wrote.
"If everyone can see who did and did not vote in a particular election, we can have confidence that nobody was marking ballots for people who did not show up at the polls or cast an absentee ballot," he wrote.
As of this weekend, Arkansas was the only state to submit its voter data. Some states have outright refused the request, while others have said they will submit only what is allowed under state laws. 
The data, according to court filings, will be stored on White House servers. 
Share your opinion on this topic by sending a letter to the editor to tctvoice@madison.com. Include your full name, hometown and phone number. Your name and town will be published. The phone number is for verification purposes only. Please keep your letter to 250 words or less.