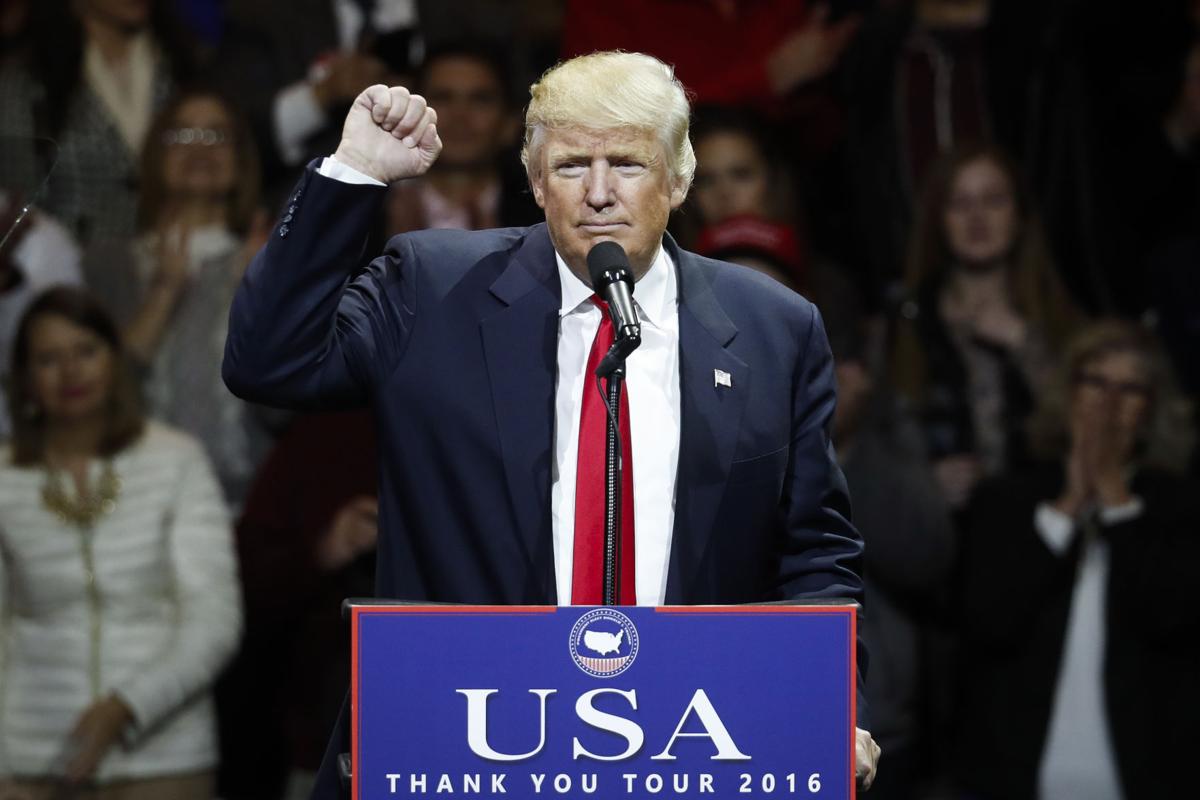 President-elect Donald Trump's victory over Hillary Clinton in Wisconsin expanded by an additional 131 votes after the results of a statewide recount were certified Monday afternoon.
The state's final election results changed by less than 1 percent after the recount, requested late last month by Green Party candidate Jill Stein. Trump's lead over Clinton is now 22,748 votes, up from 22,617.
In total, Trump gained 844 votes and Clinton gained 713 votes, according to the official canvass.
Elections officials worked around the clock starting Dec. 1 to complete the recount by the federal Dec. 13 deadline. The Wisconsin Elections Commissions certified the results late Monday afternoon, about 24 hours earlier than expected.
"This was really a remarkable achievement by the county clerks, the canvassing boards, the tabulators, the municipal clerks," said elections administrator Michael Haas.
The recount revealed some problems with older machines, said commission chairman Mark Thomsen and commissioner Don Millis. An old machine in the city of Marinette, for instance, failed to count votes unless the ink on the ballot was dark enough.
The commission would like to see machines like the one in Marinette updated, Millis said.
"The vast majority of the changes were due to either writing in the wrong number or some sort of human error. There were virtually no changes that had to do with tabulators," Millis said.
In her recount petition, Stein alleged some electronic voting machines in Wisconsin are "susceptible to compromise." She suggested there were "irregularities" in the state's vote totals that "indicate potential tampering with electronic voting systems."
"We found no evidence of any hack, in terms of our computer infrastructure system," Thomsen said.
In a statement issued Monday afternoon, Stein lamented that every county in the state had not conducted its recount by hand. Each of the state's 72 counties had the option of counting manually or by machine. The majority counted by hand. 
"This recount was never about changing the outcome; it was about validating the vote and restoring confidence in our voting system to Americans across the country who have doubts," Stein said. "The recount in Wisconsin raised a number of important election integrity issues that bear further assessment and serious action to ensure we have integrity and confidence in our electoral system." 
Gov. Scott Walker said earlier this month he would consider passing a law that would prevent a fourth-place candidate like Stein from requesting a presidential recount in Wisconsin.
Neither Thomsen nor Millis offered an opinion on whether the commission would support such a change, but Millis said he believes the recount was an "abuse of the system" that served to bolster Stein's fundraising network.
Thomsen disagreed, arguing the recount offered a "complete audit of our complete state system to identify where the weaknesses are."
Stein's campaign paid a $3.5 million fee assessed by county clerks and the state Elections Commission to cover costs. Clerks are required to submit the actual costs to the state by Dec. 30. If a refund to the Stein campaign is necessary, it must be given by Jan. 12, Haas said.
Share your opinion on this topic by sending a letter to the editor to tctvoice@madison.com. Include your full name, hometown and phone number. Your name and town will be published. The phone number is for verification purposes only. Please keep your letter to 250 words or less.