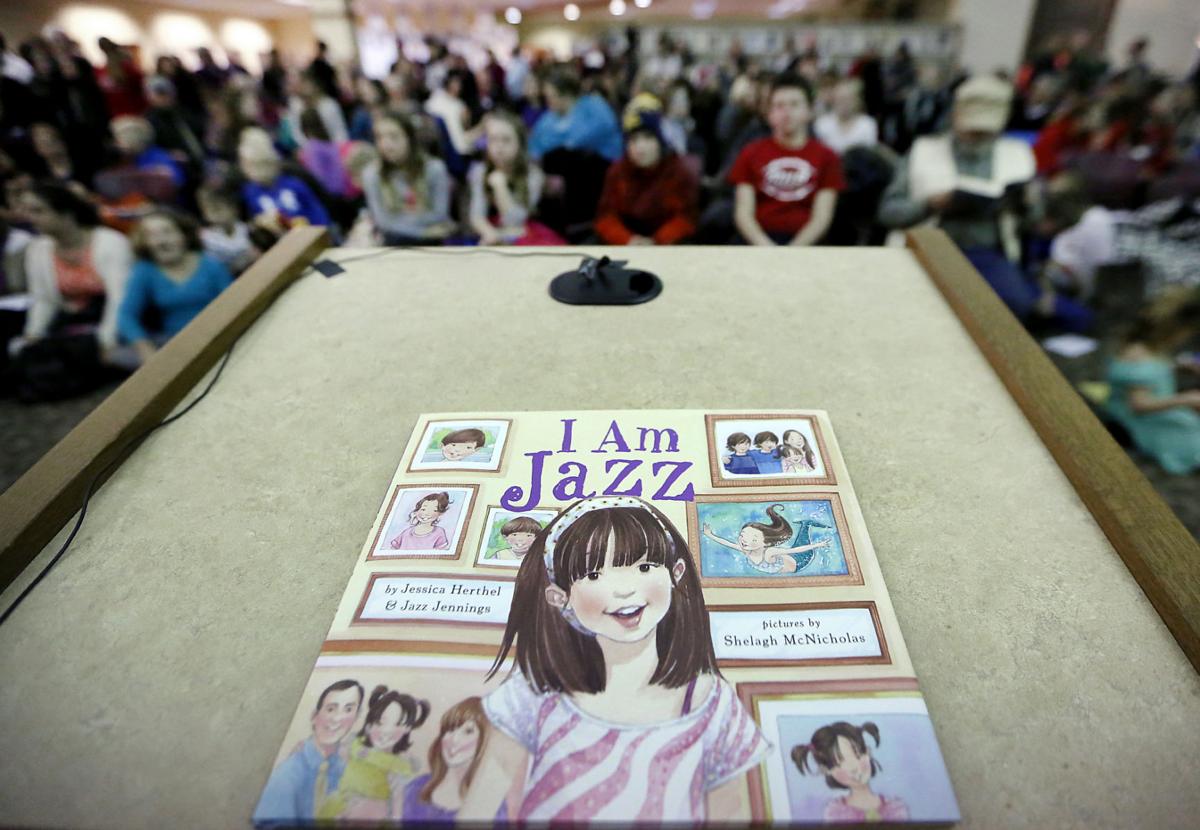 Wisconsin parents could opt their children out of educational programming "related to sexual orientation, gender, gender identity or gender expression" under a bill heard Thursday by the Assembly education committee.
The legislation, introduced the previous day, would require public and charter schools to notify parents of any curriculum meeting that criteria in advance of the lesson or activity. A school could not require a student to participate in the programming if a parent or guardian submitted a written request to opt their child out.
Facing opposition from advocates for LGBTQ youth and victims of sexual violence, bill co-sponsor Rep. Donna Rozar, R-Marshfield, argued the proposal does not seek to alienate students.
"The perceived intent that this is to erase LGBTQ youth or to alienate those youth in any way is not an intent of this legislation. I grow kind of weary of that being thrown at every piece of legislation that is there," Rozar said during the public hearing. "This is simply a piece of legislation that gives power to the parent and guardian to opt their child out of curricular content that does not align with their family values."
The bill includes exceptions for responding to a question from a student or for referring to a person's sexual orientation, gender, gender identity or gender expression "if the reference provides necessary context in relation to the topic of instruction."
Several Democrats on the committee questioned Rozar as to whether the bill would hamper discussions of, or visits from, LGBTQ elected officials such as U.S. Sen. Tammy Baldwin or U.S. Rep. Mark Pocan. 
Rep. Sondy Pope, D-Mount Horeb, asked if the requirement would apply to a history lesson on Harvey Milk, one of the country's first openly gay elected officials who, with San Francisco Mayor George Moscone, was assassinated in 1978.
"I'm not familiar," Rozar replied. "Is that a real person?"
Asked what motivated her to support the legislation, Rozar said she believes "there are very subtle things that occur in public and charter schools that tend to normalize behaviors that are in conflict with some students' families' belief systems."
"Parents and guardians need to know when things are being taught at all grade levels that undermine their belief system," Rozar said. 
Representatives from the Wisconsin Catholic Conference and Wisconsin Family Action testified in support of the bill, arguing that it would better inform and involve parents in their children's education.
"Parents and guardians must be included in assessing when and how best to broach these sensitive topics," said Kim Vercauteren, executive director of the Wisconsin Catholic Conference.
Opponents who testified included representatives from the Wisconsin Coalition Against Sexual Assault, the Rape Crisis Center and GSAFE.
"Gender identity and gender expression are critical parts of sexual violence prevention programming," said WCASA director of legal system and services Ian Henderson.
According to the GLSEN National School Climate Survey conducted in 2019, 66.9% of students in schools with an inclusive curriculum said their peers were accepting of LGBTQ people, compared to 37.9% of those without inclusive programming. LGBTQ students at inclusive schools were also less likely to miss school because they felt unsafe or uncomfortable. A 2020 survey by the Trevor Project found that school culture played a bigger role than home, community or work in preventing suicide among LGBTQ youth.
Madeline Doon, of Sun Prairie, said even the "bare minimum" access to education about gender and sexuality would have benefited her as she grew up struggling with her own identity.
"I came from a family with very, very conservative beliefs. I did not know that being gay was an option for me," Doon said. "I was very lucky to get accepted to a university and be introduced to these topics and learn more and decide for myself what that meant for me. … It doesn't harm people to know that gay people exist. It's also a critical part of education."
The legislation would "prevent all students from gaining a fuller understanding of themselves and their peers, regardless of gender identity, gender expression or sexual orientation," wrote members of the Legislature's LGBTQ+ Caucus.
"Schools are a place where students can seek answers and support beyond what they find in their household. Denying students access to information, validation and support regarding gender identity, gender expression or sexual orientation can have devastating consequences for student mental health and overall well-being," the legislators wrote.
Brian Juchems, co-executive director of GSAFE, said the policy could have a chilling effect on schools, driving them to avoid discussing the topics covered under the bill. The bill could "effectively erase any acknowledgement that LGBT students exist in our schools," he said.
"By forcing schools to provide notification every time sexual orientation or gender identity might be discussed in the classroom … you are encouraging schools to direct staff to not talk about it at all," Juchems said.
Share your opinion on this topic by sending a letter to the editor to tctvoice@madison.com. Include your full name, hometown and phone number. Your name and town will be published. The phone number is for verification purposes only. Please keep your letter to 250 words or less.