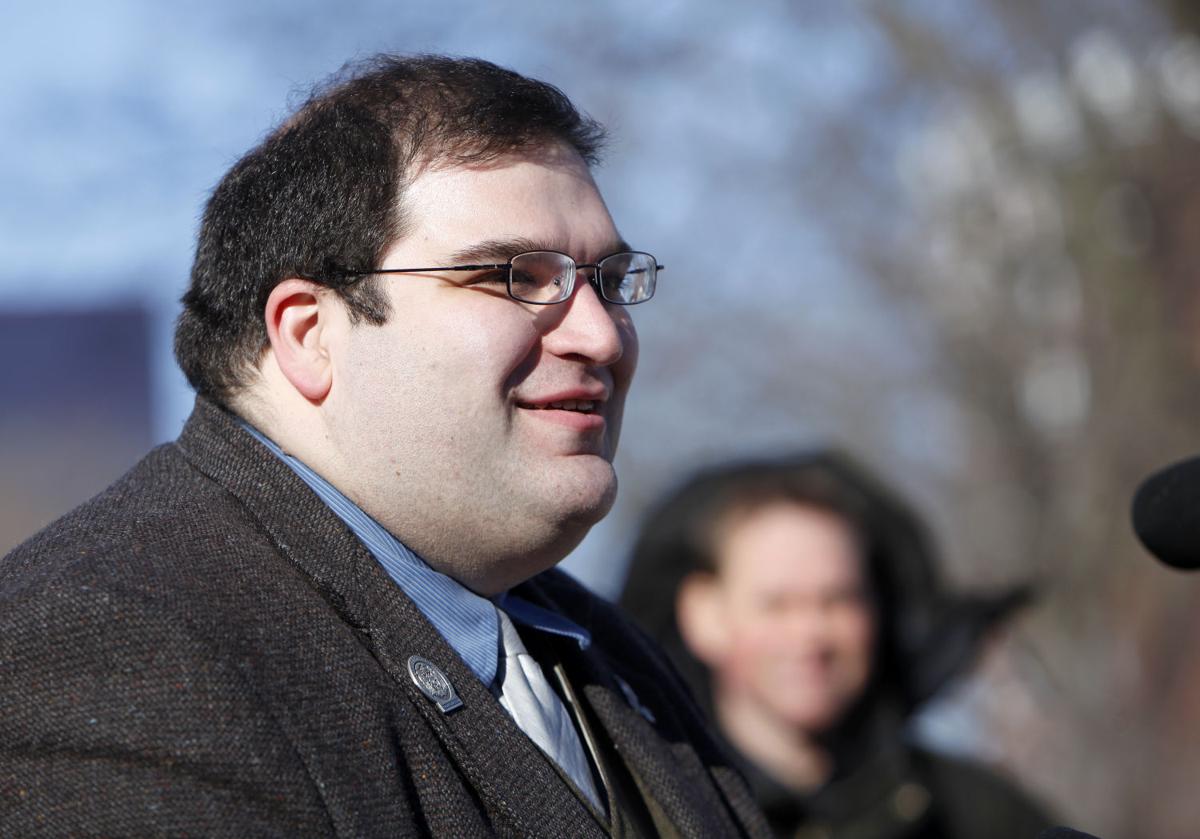 Abortions would not be covered by health insurance plans for Wisconsin state employees, with few exceptions, under a bill considered by a legislative committee Wednesday.
The bill would ban health insurance plans from covering elective abortions for state employees, according to its authors, Sen. David Craig, R-Town of Vernon, and Rep. André Jacque, R-De Pere. It's unclear whether that would change anything in practice, as state plans currently only require coverage for medically necessary abortions.
"The bill protects the lives of the unborn, protects the conscience of state residents and protects the taxpayers from future obligations of paying for abortions," Craig told members of the Assembly Committee on Health during a public hearing.
Supporters say the legislation is one more step to prevent taxpayer money from directly or indirectly funding abortions, while opponents argue it is an overreach that would interfere with women's access to reproductive health care.
"No taxpayer should ever be forced to have his or her money support an activity that takes a human life, whether by direct or indirect means," said Heather Weininger, executive director of Wisconsin Right to Life. 
Under the bill, the state's Group Insurance Board could not enter into a group health insurance plan contract or provide a group health insurance plan on a self-insured basis that provides abortion services, except for in cases of rape, incest or the life of the mother.
Pro-Life Wisconsin legislative director Matt Sande said the group opposes those exceptions, but supports the bill.
Advocates for victims of domestic violence and sexual assault have registered in opposition to the bill because it would require a woman to report cases of rape or incest to law enforcement in order to have abortion services covered under a state health plan. 
The Wisconsin Medical Society, which represents physicians throughout the state, also opposes the bill, which it says would "artificially restrict" coverage options for the Group Insurance Board.
"Although it is a contentious issue, abortion is a legal medical procedure," said Wisconsin Medical Society lobbyist Mark Grapentine. "Legislative action to bar the GIB from offering a health insurance coverage agreement that includes access to a legal procedure may not be in the best interests of plan participants who may need access to those legal procedures."
Rep. Lisa Subeck, D-Madison, said the bill appears to be "yet another" attempt to "chip away at access to abortion care."
Wisconsin law currently prohibits payment for abortion through Medicaid and bars state exchanges set up through the Affordable Care Act from covering abortion.
The state Department of Employee Trust Funds currently requires coverage for therapeutic abortions, which are deemed as medically necessary procedures. It is up to the health plan to determine what constitutes medical necessity, and the plan may require prior authorization before services are covered, said ETF spokeswoman Nancy Ketterhagen.
The state does not collect data on how many abortions are covered under its plans, Ketterhagen said.
Jacque argued there is "no standard" for what counts as a therapeutic abortion, something he said the bill would make clear. Jacque said he does not believe abortions are ever medically necessary.
Rep. Chris Taylor, D-Madison, said that opinion is "degrading" to women and families who have aborted wanted pregnancies after complications.
"I am concerned your bill is going to cause heartache to families," Taylor said.
Nothing in the bill would prevent a state employee from paying out-of-pocket or receiving funds from a private organization to pay for an abortion, Jacque and Craig argued. Subeck countered that state employees pay into their health plans and the bill would prevent them from using that money to cover an abortion.
Twenty-one states have laws restricting abortion coverage under public employees' insurance plans. A similar bill was introduced in Wisconsin in 2013, and was approved by the state Assembly before dying in the Senate. That bill would have restricted the ability of employees of religious organizations to obtain contraception through their insurance plans.
Gov. Scott Walker has not taken a position on the bill.
"Governor Walker is focused on Wisconsin's economy and getting the state budget done. The governor believes in protecting the sanctity of life," said Walker spokesman Tom Evenson.
The bill has yet to be heard before a Senate committee. It is supported by Pro-Life Wisconsin, Wisconsin Family Action and Wisconsin Right to Life. It is opposed by End Domestic Abuse Wisconsin, Planned Parenthood of Wisconsin, the Wisconsin Alliance for Women's Health, the Wisconsin Coalition Against Sexual Assault, the Wisconsin Medical Society and AFSCME Wisconsin Council 32.
Share your opinion on this topic by sending a letter to the editor to tctvoice@madison.com. Include your full name, hometown and phone number. Your name and town will be published. The phone number is for verification purposes only. Please keep your letter to 250 words or less.