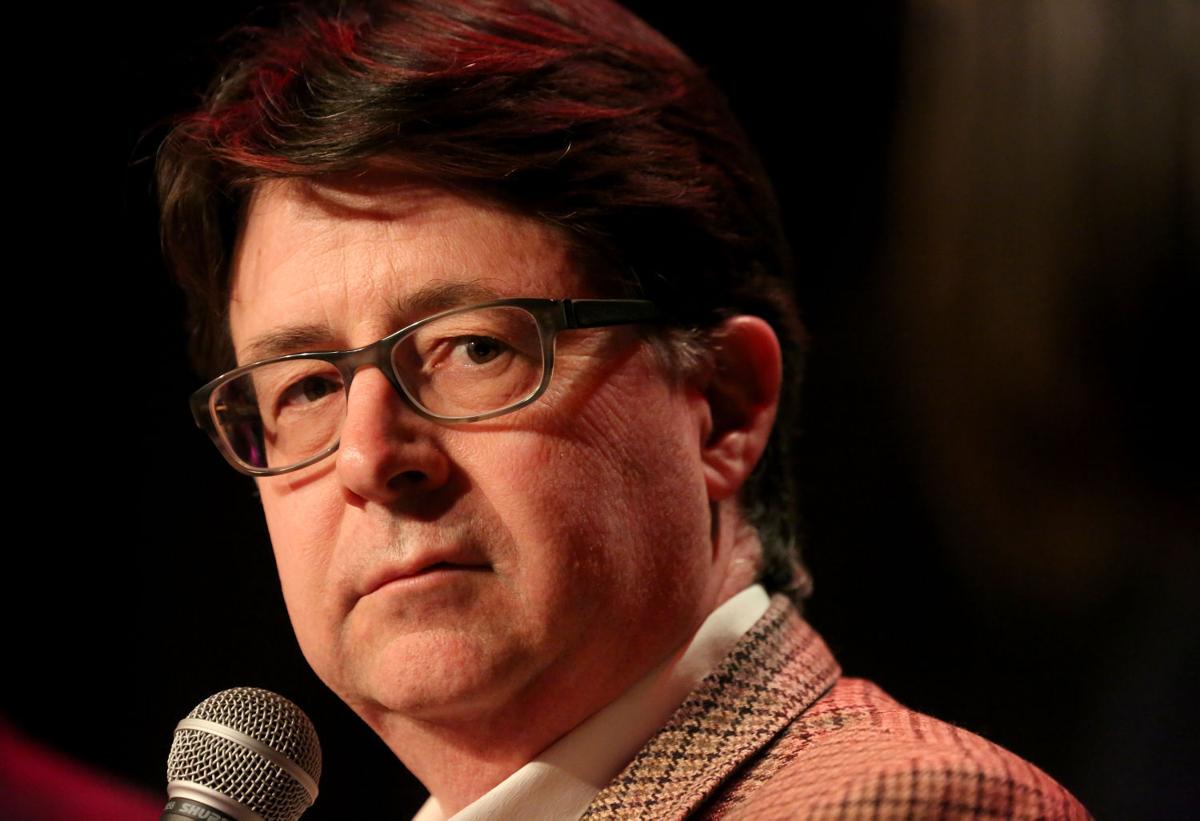 Two prominent Wisconsin defense attorneys say a proposed constitutional amendment designed to protect victims could adversely affect the criminal justice process and do more harm than good. 
Buting and Madison defense attorney Dean Strang earned international attention for their work as Steven Avery's attorneys, featured in the 2015 Netflix documentary "Making a Murderer," and have since used their unlikely fame to highlight issues within the criminal justice system. 
Strang sees more problems than solutions in the legislation. While it contains some good ideas, he said, it also includes provisions ranging from impracticable to unconstitutional. 
"Parts of this would be so mistaken as to, I think, set back the good goals of getting victims a full stake in the criminal justice process," Strang said in an interview.
The provisions of the bill that are good are not new to Wisconsin, Strang said, adding he's not sure there is anything in the bill that is "both new and a good idea."
State Sen. Van Wanggaard, R-Racine, and Rep. Todd Novak, R-Dodgeville, announced on Tuesday their plans to introduce a Wisconsin version of Marsy's Law, with strong backing from Attorney General Brad Schimel, members of law enforcement and victims of violent crime. The proposal also has support from the Wisconsin Coalition Against Sexual Assault and several shelters and victim advocacy groups.
The proposed constitutional amendment is part of a national effort, with versions on the books in California, Illinois, Montana, North Dakota and South Dakota and up for consideration in more states. 
There is some overlap between the proposed Marsy's Law language and existing state-mandated protections. In most cases, the amendment would elevate existing statutory protections to a constitutional level.
Wisconsin was the first state to enact a Bill of Rights for Victims and Witnesses of Crime, in 1980, and the first state to enact a Child and Witnesses Bill of Rights, in 1983. Voters in 1993 approved a constitutional amendment recognizing victims' rights. The state has strong victim protections in place, but advocates for Marsy's Law say more can be done.
'Ready-made grounds for an appeal'
The new law would enumerate a set of constitutional protections for crime victims that include the right to prevent disclosure of records that could be used to locate or harass the victim or the victim's family and the right to speak at all proceedings related to the case.
The law would also allow victims to refuse to participate in discovery or be interviewed or deposed by the defense — a provision that could conflict with a defendant's right to due process and the Sixth Amendment right to confront one's accuser, both Buting and Strang said.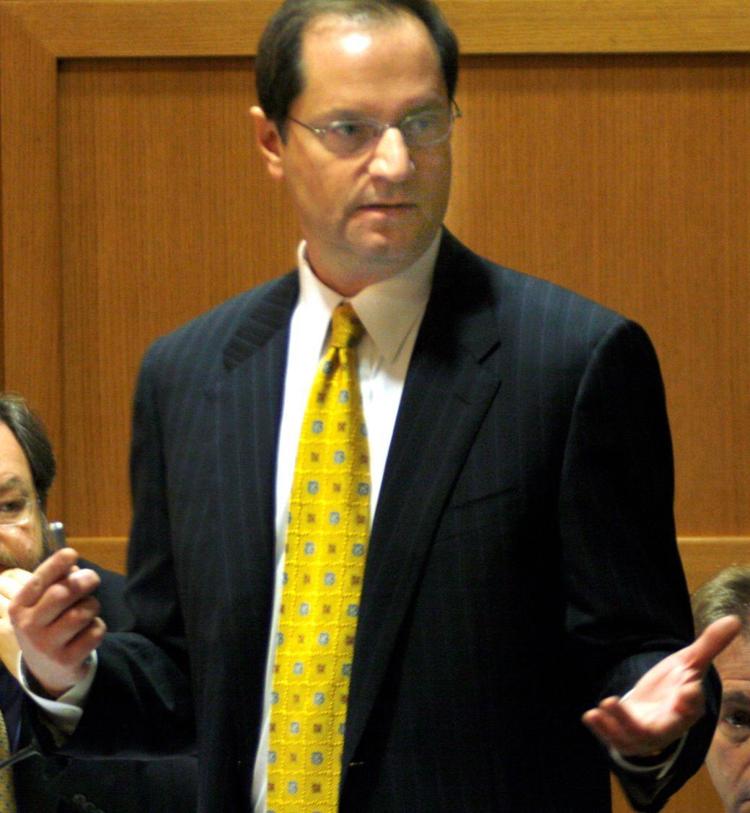 A defendant barred from accessing information from the accuser will have "ready-made grounds for an appeal," Buting said — potentially dragging cases on for years or deterring prosecutors from bringing a case to trial in the first place.
A spokesman for Marsy's Law for Wisconsin responded to a request for comment from the state Department of Justice, arguing similar provisions are already on the books in Arizona, California and Oregon and have not been problematic. The group likens the provision to a defendant's Fifth Amendment right to prevent self-incrimination. 
The provision is designed to prevent victims from being intimidated by defendants with requests for information that is irrelevant to the case, according to the group. 
"Victims deserve to have rights that are equal to those who attacked them, and that's what Marsy's Law for Wisconsin does — nothing more, nothing less," said Marsy's Law for Wisconsin spokesman Brian Reisinger. "A victim of sexual assault shouldn't have her diary read by her rapist if it's not related to the crime. Under our proposal, all information that is part of a criminal investigation will still be available to the accused."
But beyond questions of constitutionality, Strang and Buting said, that provision could also play a role in wrongful convictions.
"We should be looking for ways to reduce the number of wrongful convictions in the first place, not enshrining constitutional provisions which may only hinder justice by depriving a defendant of access to critical information pretrial that may show the complaining witness to be mistaken or perhaps fabricating a complaint," Buting said.
That creates a problem not only for the wrongfully convicted person, but for potential future victims of the guilty person that went free — but it can also make things worse for the victim, Strang said, deeming the proposal "short-sighted." 
"Even if you could accomplish what this provision apparently sets out to do, you would do a great disservice to victims," Strang said. "You would leave victims of crime in a position of feeling even greater remorse and guilt if they've done something affirmative that contributed to a wrongful conviction in which an innocent person was convicted of committing the crime and therefore, necessarily, the guilty person escaped justice."
That the bill addresses the issue of deposition at all indicates that it is not a Wisconsin-based proposal, Buting said, noting that criminal defendants in Wisconsin have no rights to deposition of witnesses under current law.
"The fact that 'Marsy's Law' even mentions 'depositions' is evidence that it is an out-of-state solution for a problem that doesn't even exist in this state," Buting said.
The national effort is funded by California tech billionaire Henry Nicholas III, whose sister Marsy was stalked and killed by her ex-boyfriend in 1983. After Marsy's murder, Henry and his mother were confronted by her killer in a grocery store, not knowing he had been released on bail.
Nicholas has financed efforts to pass these laws throughout the country since 2009 and is working toward an amendment to the U.S. Constitution. In the states that have passed versions of Marsy's Law, Nicholas has spent between $2 million on $5 million per state to promote the effort.
Schimel said Tuesday he does not foresee similar problems in Wisconsin because so many protections in the bill already exist in state statute. 
"Ultimately, we're really not talking about giving new rights to crime victims, we're talking about the stature that those rights receive in the courtroom," Schimel said.
But some of the rights afforded by Marsy's Law may be too subjective to be enforced, Strang argued, pointing in particular to the proposed rights to "privacy" and "proceedings free from unreasonable delay."
"That seems to be a false hope that just undermines the overall goal of serving the legitimate interests of victims," Strang said. "The first and foremost interest victims should have is in the honesty of the system, and of the professionals in it. Creating false hopes contradicts that goal."
Victims who support the proposal say it would improve the way victims experience a legal system that can feel like it values the rights of the accused over the rights of the accuser. 
Christina Traub said she felt "pushed to the background" during the criminal proceedings that followed after her then-boyfriend strangled her twice, then slammed her head into a sidewalk in downtown Madison in 2015. 
Traub said she constantly checked online court records to stay on top of updates to the case, and showed up to several hearings only to find out they had been delayed or rescheduled.
"It just felt like even though this had happened to me, that I wasn't an important part of the progression of this case," Traub said.
Teri Jendusa-Nicolai, who was kidnapped, beaten and left to die by her ex-husband in 2004, said she thinks passing Marsy's Law would help encourage victims to come forward.
"It seems like their rights never cease," she said. "It's about time we step up and give the victims equal rights."
Equal rights vs. equal consideration
Equal rights for victims is a central theme of the Marsy's Law campaign. The amendment would "ensure equal rights for crime victims that are clear, enforceable, and permanent," Schimel said Tuesday.
It's true the rights of the accuser are not equal to those of the accused. 
"Rights are claims you can make vis-a-vis the government as an individual contrary to the claims of the majority, and the person whose liberty the state proposes to take is the person who needs individual rights vis-a-vis majority or government wishes," Strang said.
Marsy's Law may go too far in that regard, though, Buting argued, by establishing a complainant's status as a victim before a trial.
"This proposal reflects a shocking misunderstanding of the most basic principles that underlie American justice. A person accused of a crime in America is entitled to the presumption of innocence before and during his or her trial," Buting said. "The determination of whether or not an accuser is actually a 'victim' of a crime is often in dispute, to be resolved only by a jury at a trial where the state bears the entire burden of proof beyond a reasonable doubt."
A separate question, Strang said, is whether victim should be given equal consideration to the accused — the answer to which prosecutors would agree is "yes"
But the bill's effects in practice may run counter to its intent, he said. 
The good things contained in the bill — rights to timely information about the outcome of case or the release, escape or death of the accused — may be overshadowed by "unconstitutional" and "unworkable" ideas "that will present false hope or make false promises to victims," Strang said.
"The unworkable and unconstitutional parts of it, I think, do worse than that. They undermine the position of victims in the criminal justice system, as do the false promises," he said.
The bill is currently being circulated for co-sponsorship. It must be approved by two consecutive sessions of the Legislature and then approved by a majority of voters in order to pass. 
Share your opinion on this topic by sending a letter to the editor to tctvoice@madison.com. Include your full name, hometown and phone number. Your name and town will be published. The phone number is for verification purposes only. Please keep your letter to 250 words or less.
Get Election 2020 & Politics updates in your inbox!
Keep up on the latest in national and local politics as Election 2020 comes into focus.