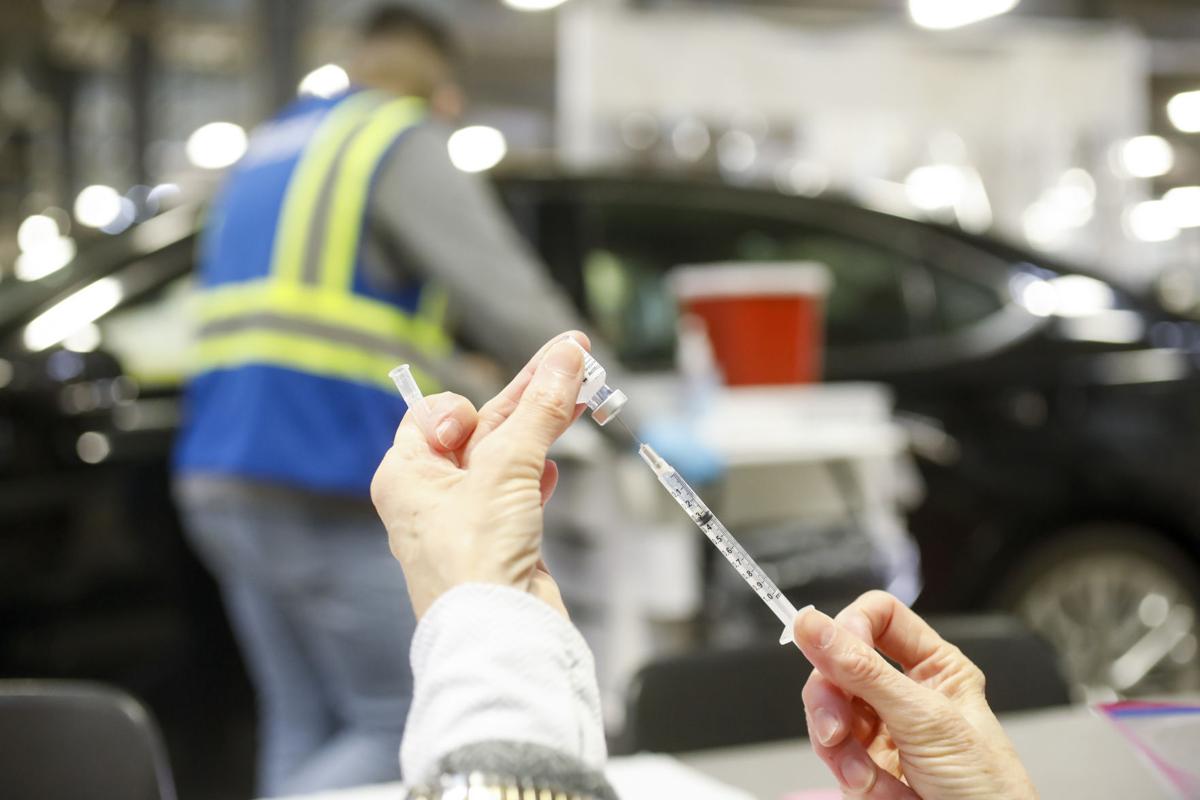 No business or government entity — including health care facilities — could require proof of COVID-19 vaccination under a bill passed Wednesday by the Republican-led Wisconsin Assembly.
Critics say the measure will sow doubts about the vaccine's safety and effectiveness — but its supporters say their intent is not to discourage people from getting vaccinated, but to protect the privacy of people's health decisions.
"There are individuals out there who are making a personal health care decision to not get the vaccine. Sometimes they have, perhaps, a condition that won't allow them under doctor's advice to get the vaccination," said bill author Rep. Tyler August, R-Lake Geneva. "Well, they shouldn't have to divulge that to government or business just to go about and participate in day-to-day life like everyone else."
The bill is opposed by the Wisconsin Medical Society, the Wisconsin Association of Local Health Departments and Boards and the Wisconsin Public Health Association. Pro-Life Wisconsin and Vaccine Choice Wisconsin are registered in support of it.
It passed on a 60-37 vote, with Rep. Sylvia Ortiz-Velez, D-Milwaukee, joining Republicans to support it.
Rep. Mark Spreitzer, D-Beloit, accused Republicans of creating a "boogeyman" by suggesting there could be widespread demand for proof of vaccination. 
"It simply hasn't happened and it's simply not the case," Spreitzer said, arguing that there are legitimate reasons in some particular cases — for example, colleges bringing students onto campus — to inquire about a person's vaccination status.
At least 15 states have enacted bans on "vaccine passports." 
Under the bill passed Wednesday, anyone who violates the ban could face 30 days in jail or a $500 fine.
"Employers strive to create a safe working environment for employees and members of the public who interact at a workplace. Health care facilities face special challenges in treating patients while minimizing the potential spread of disease," said Wisconsin Medical Society chief policy and advocacy officer Mark Grapentine in written testimony against the bill. "Vaccinations are helping to prevent further spread of the SARS-CoV-2 virus, so it follows that health care employers should be allowed to have the option to inquire about vaccination status before allowing access to their facilities."
Gov. Tony Evers suggested earlier this month that he would veto the bill if it makes it to his desk.
Share your opinion on this topic by sending a letter to the editor to tctvoice@madison.com. Include your full name, hometown and phone number. Your name and town will be published. The phone number is for verification purposes only. Please keep your letter to 250 words or less.