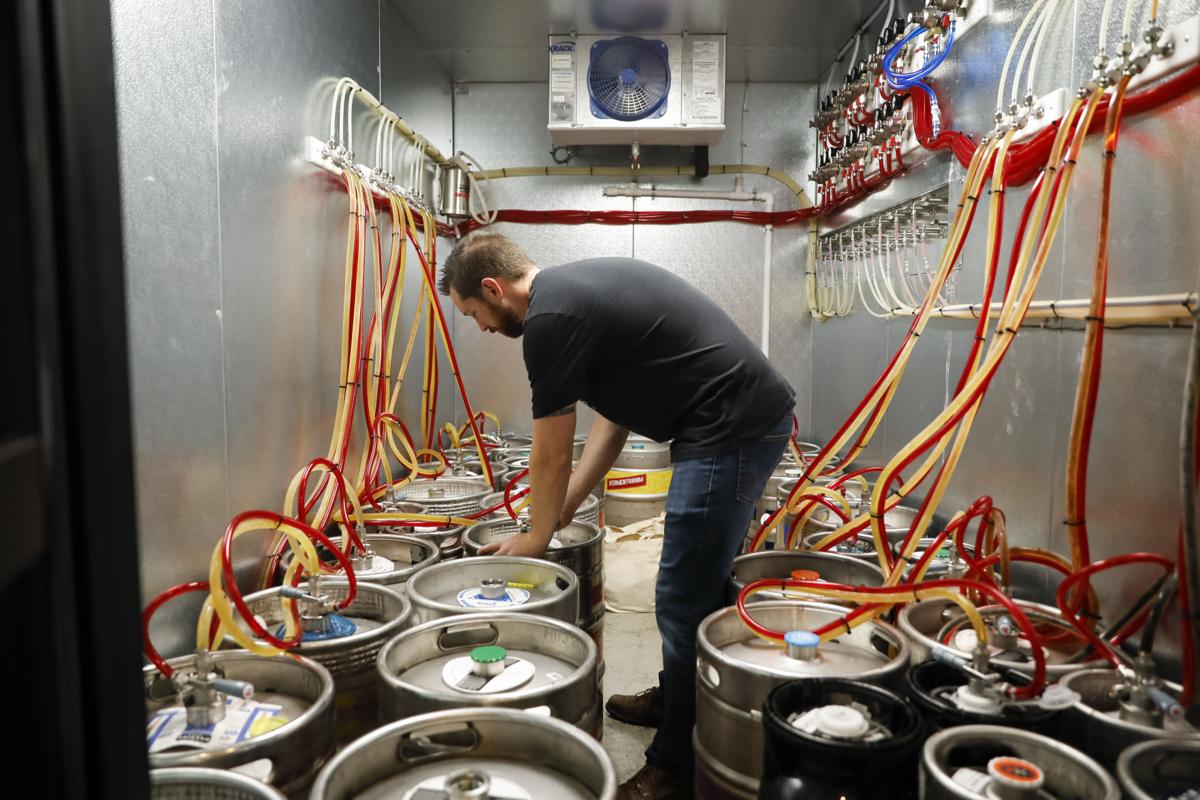 Tax data suggests that the consumption of alcoholic beverages spiked in Wisconsin during the 2021 fiscal year — a potentially worrying public health trend — according to a new report released Wednesday by the Wisconsin Policy Forum.
The report from the nonpartisan policy research organization found that revenues from the state's excise taxes on alcohol increased 16.6% during the 2021 fiscal year, which started in summer 2020 and ended on June 30 of this year. That's likely the largest jump in alcohol tax revenues in the state in almost 50 years, according to the report. 
During the 2021 fiscal year, the state brought in a projected $73.8 million in excise taxes on alcohol. That figure was $63.3 million in 2020.
Citing data from the nonpartisan Legislative Fiscal Bureau, WPF found that the only two fiscal years with larger percentage jumps were 1964 and 1972. Both those years saw tax increases on at least one beverage type.
Excise taxes — a tax levied when a product is produced rather than sold — in Wisconsin are based on the volume of alcoholic beverages sold, not the price of the beverage. Taxes are levied at different rates depending on the type of alcoholic beverage, which include beer, wine, hard cider and liquor. Beer, for example, is taxed at 6.5 cents per gallon. Distilled liquor is taxed at a much higher rate of $3.25 per gallon.
Beer taxes are paid by wholesalers and breweries each month on sales of beer in the state or shipments into the state, according to the report. All other taxes are collected on Wisconsin sales and shipments into the state. The state's 5% sales tax is also collected by retailers based on price at the time of sale.
Nationwide, Wisconsin is among a handful of states that tax alcohol the least, according to the Tax Foundation, a Washington-based think tank. The state's beer tax is 48th nationwide; its wine tax is 43rd; and its liquor tax is 41st.
Wisconsin hasn't increased it's beer tax since 1969, according to the Department of Revenue.
The increase in alcohol tax collections in 2021 was greater in Wisconsin than in all but a handful of other states, a WPF analysis of U.S. Census Bureau data concluded.
The report notes, though, that the increase in alcohol tax collections will have a marginal impact on state finances. However, "the public health implications of increased alcohol consumption may be a greater concern," the report found.
Wisconsinites drank 150 million gallons of beer in 2021, a 14 million gallon increase from 2020, according to data from the Department of Revenue. The amount of liquor consumed in the state increased from 15 million gallons to 18 million gallons over the same time period.
WPF points to a report from the University of Wisconsin Population Health Institute that concluded binge-drinking in the state costs nearly $4 billion annually in health care costs, criminal justice costs and lost productivity, among other areas. $1.6 billion of that cost is paid by the state.
The nonpartisan research shop also cited prior research it conducted that found increases in alcohol-related driving deaths in Wisconsin during the pandemic and research that found that total deaths related to alcohol in Wisconsin have been increasing as potential cause for concern related to the increase in alcohol consumption.
"In light of these and other considerations, it will be important to monitor alcohol sales closely to determine if the marked increase in sales and presumably consumption observed in fiscal year 2021 is a one-time byproduct of the pandemic or the beginning of a longer-term and possibly harmful trend," the report concluded.
Share your opinion on this topic by sending a letter to the editor to tctvoice@madison.com. Include your full name, hometown and phone number. Your name and town will be published. The phone number is for verification purposes only. Please keep your letter to 250 words or less.