If you've been following political news in Wisconsin anytime in the last five years, you've probably heard the phrase "John Doe" — and if you've been following it for the last month, you've heard the phrase a lot. With each new development comes a complicated backstory. We're talking about investigations of investigations of investigations.
Here's a guide to what it's all about.
How it all started: Under Wisconsin law, prosecutors, under the supervision of a judge, can use a secret John Doe investigation to compel people to testify and turn over documents, and to bar targets and witnesses from talking about the investigation to anyone but their attorneys. The aim is to determine whether a crime has been committed and, if so, who is responsible.
The law allowing these investigations dates back to Wisconsin's days as a territory and is unique to the state.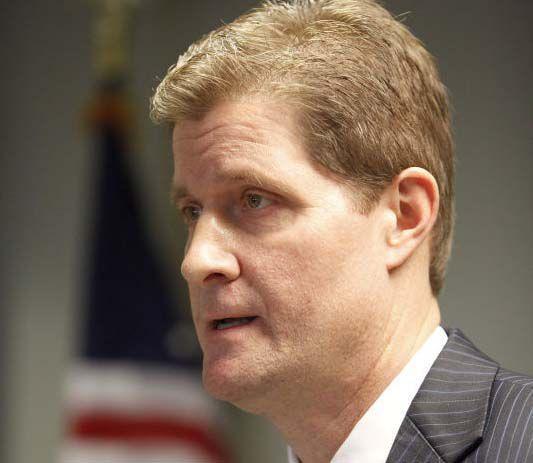 A 2015 law limited the scope of crimes that can be investigated in a John Doe probe to the most severe felonies and some violent crimes, meaning campaign finance and ethics violations could no longer be subject to such an investigation. But years before that law was passed, an investigation — launched by Milwaukee County District Attorney John Chisholm — into aides to now-Gov. Scott Walker during his time as Milwaukee County executive netted six convictions on charges including illegal campaign activity and embezzlement.
What happened next: A second investigation, launched by Chisholm in 2012 and based on evidence from the first probe, looked into Walker's campaign and the conservative groups that supported it during the 2012 recall election.
But in 2016, a set of about 1,500 documents collected during "John Doe II" was leaked to the Guardian U.S., which then reported on them.
The documents showed multiple instances of Walker soliciting contributions from wealthy donors for Wisconsin Club for Growth, a conservative group that supported him during his 2012 recall campaign.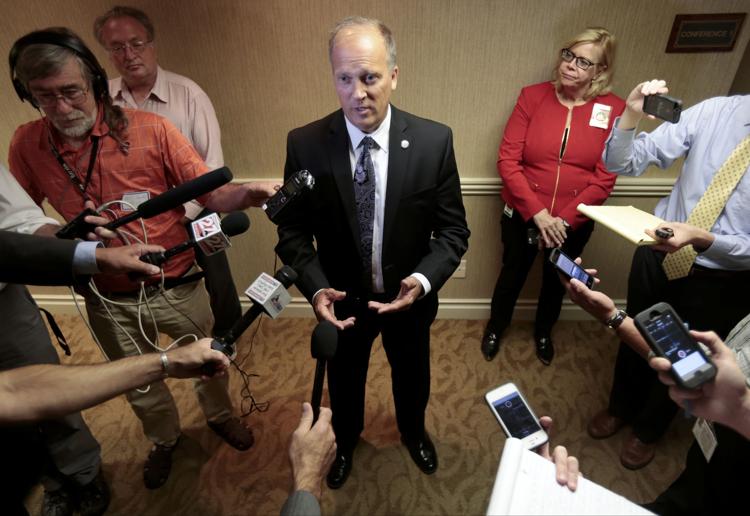 The leak violated both state law and a secrecy order from the state Supreme Court.
Attorney General Brad Schimel, a Republican elected in 2014, launched an investigation into the leak a year ago, facing some criticism for investigating the Guardian leak but not a previous leak to the Wall Street Journal's editorial page by Eric O'Keefe, the director of the Wisconsin Club for Growth and a target in the Doe probe.
What the investigation revealed: A report released in December placed the blame for the Guardian leak on employees at the now-defunct Government Accountability Board, an agency Republicans dismantled in 2015 in part because they believed it had a bias against their party.
While State Department of Justice investigators concluded that the Guardian leak was a crime, they were unable to determine "the precise details about how the crime was committed or by whom."
The report found that the leak could not have come from the Wisconsin courts system and ruled that it did not come from any district attorney's office or from special prosecutor Francis Schmitz.
"The key to this investigation remains that the five unique packets of Relativity documents were created by (former GAB employee) Molly Nagappala, sent to (former GAB attorney) Shane Falk via Gmail, and placed on Shane Falk's hard drive along with all of the other leaked documents," the report stated.
The report argued GAB employees "did not act in a detached and professional manner," and said the leak could have been avoided had the agency taken "simple precautions" to secure its records.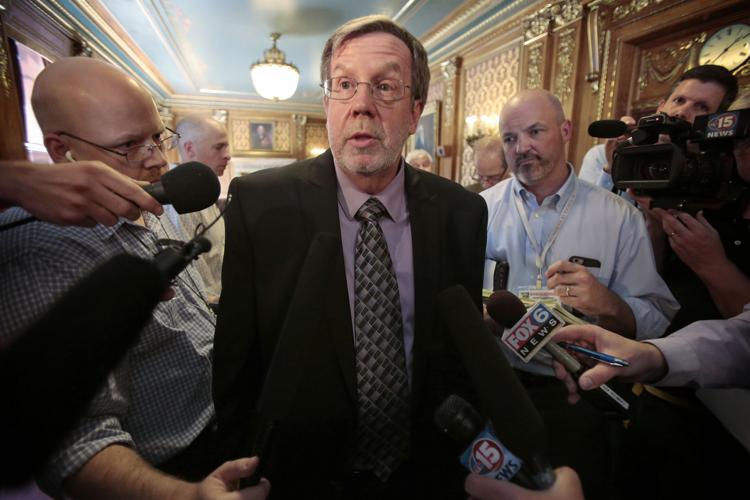 Schimel recommended the state Supreme Court refer Falk to the Office of Lawyer Regulation and to initiate contempt proceedings against Falk, Schmitz, Nagappala, former GAB director Kevin Kennedy, former GAB attorney Jonathan Becker, Elections Commission counsel Nathan Judnic, Milwaukee assistant district attorney David Robles, Milwaukee administrator James Krueger and Milwaukee district attorney investigator Robert Stelter.
What made news in the most recent report: DOJ investigators reported that more than 500,000 emails and private messages from a broad range of Wisconsin Republicans were found on hard drives in the basement of the former GAB office in boxes labeled "Shane Falk." Thousands of the Republicans' private emails and instant message conversations were held on GAB servers in folders marked "Opposition Research."
Those emails, collected under the previous Doe investigations, were given to the GAB, which then investigated whether Republicans were campaigning on state time. The Wisconsin State Journal reported that the ethics investigation was closed with no charges filed.
The heads of the state Ethics Commission — one of two agencies created by Republican lawmakers to replace the GAB in 2015 — said the "Opposition Research" folder was not created by a GAB employee, but Schimel has said the folder's metadata shows it was created on a GAB server.
Schimel has referred to the investigation under which the emails were collected as "John Doe III."
What happened next: Senate Majority Leader Scott Fitzgerald, R-Juneau, and Assembly Speaker Robin Vos, R-Rochester, called for the resignations of Elections Commission administrator Michael Haas and Ethics Commission administrator Brian Bell, and Fitzgerald said the Senate will move to force them out if they do not resign. Commissioners from both parties relayed their support for Haas and Bell.
At the same time, Sen. Leah Vukmir, R-Brookfield — whose emails were among those collected and stored — said the DOJ report should result in job losses and perhaps even jail time for those involved in the investigations.
Following the calls for resignations, Republicans on the Senate Organization committee voted to reopen and expand the DOJ's investigation of the former GAB.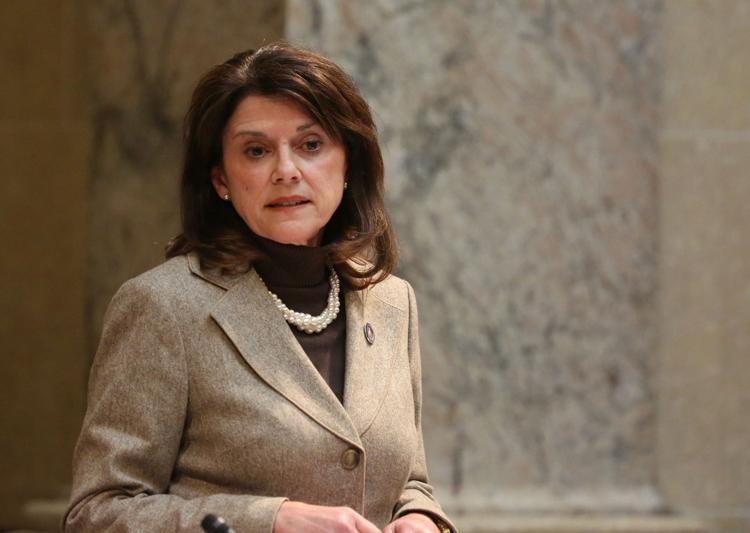 "There is enough evidence that GAB staff were acting incompetently at best, and criminally at worst, in the years surrounding the recall elections of 2011 & 2012," Fitzgerald wrote in a letter to Schimel. "It is of the utmost importance that we ascertain exactly what the GAB board, leadership, and staff were doing, and when, and what their motivations were."
Senate Minority Leader Jennifer Shilling, D-La Crosse, accused Republicans of "rewriting the history of their own political scandals" and said an investigation with "no clear direction" could cost taxpayers a lot of money.
On "UpFront with Mike Gousha," Schimel said the investigation will look into whether there was "other criminal activity" at the GAB.
What's the latest: The state Senate voted this week, on party lines, to reject Haas and Bell's appointments, effectively removing them from their positions. 
Democrats railed against the Republican majority for holding confirmation votes without having held public hearings first. Sen. Jon Erpenbach, D-Middleton, accused them of conducting "character assassination" without allowing the administrators to defend themselves.
Fitzgerald said he had told both administrators more than a year ago they would never have enough support in the Senate to be confirmed, but both Haas and Bell disputed that he had ever said their appointments would be temporary.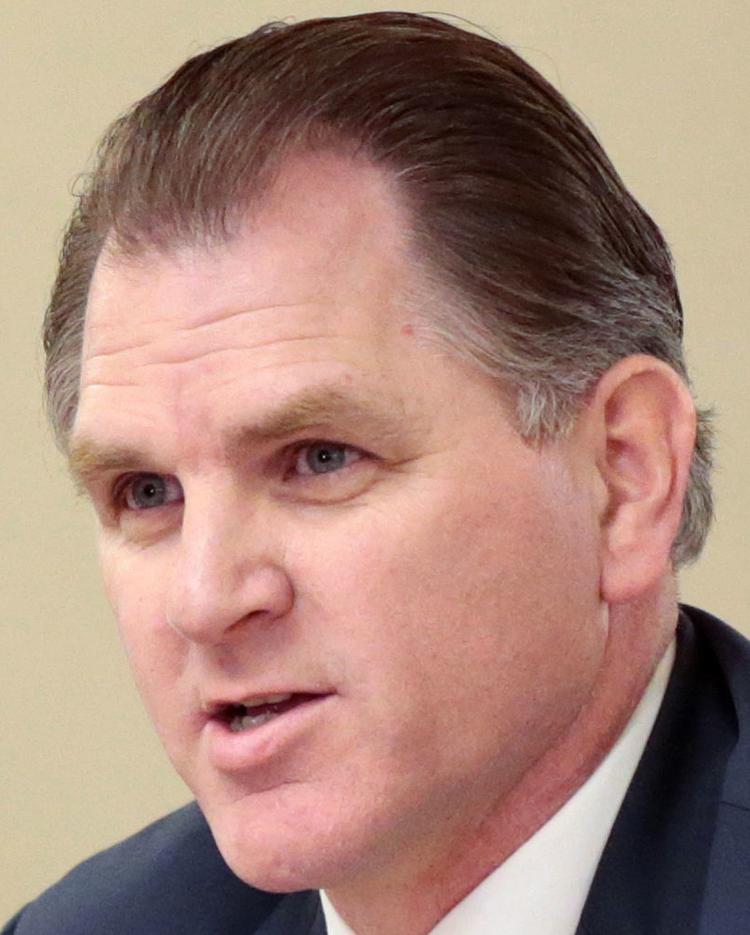 Hours before the vote, the Ethics Commission released its finding, based on an independent review, that there was "not a scintilla of evidence that Brian Bell has ever performed any of his governmental duties in a partisan manner." Fitzgerald called the report "a joke."
What happens now: Republican lawmakers may try to reclassify positions within the commissions in an effort to remove remaining former GAB employees, Fitzgerald said Tuesday.
The Elections Commission voted 4-2 on Wednesday to reappoint Haas, just one day after the Senate voted to remove him. The vote would keep him in the position until at least April, with supporters arguing it's best to maintain stability ahead of upcoming elections. Fitzgerald questioned whether Haas could actually hold the position and said it will be "very difficult" for the commission to function in a nonpartisan manner as long as Haas is leading it. 
The Ethics Commission is set to meet late Thursday afternoon to appoint an interim administrator. The board has not indicated what it will do.