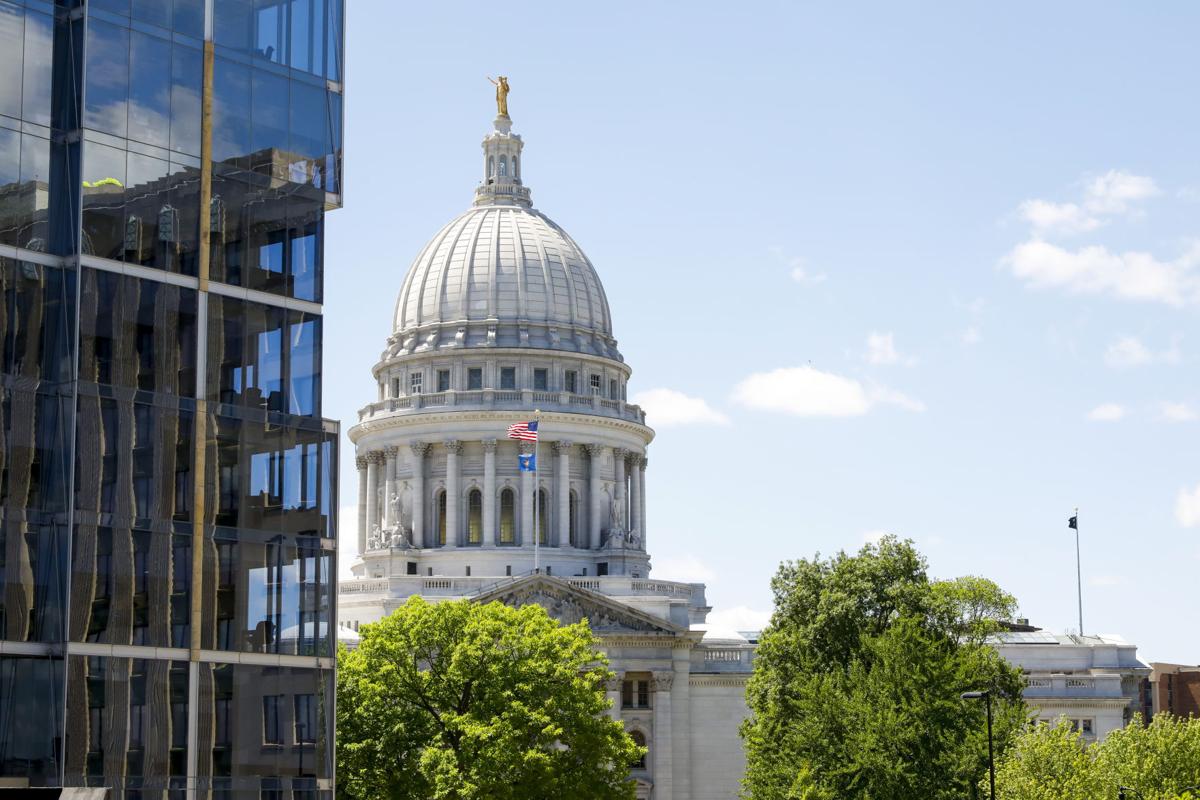 Wisconsin is expected to take in $4.4 billion more over a three-year period than previously projected, the director of the state's fiscal bureau told lawmakers on Tuesday.
"The increase in general fund tax collections in 2021, particularly in the months of April and May, is unprecedented," Legislative Fiscal Bureau director Bob Lang wrote in a memo to the co-chairs of the state's budget committee.
The rosy projections come as the Republican-controlled Joint Finance Committee works to revise Democratic Gov. Tony Evers' proposed 2021-23 budget, setting the stage for a debate over whether the funds should be used to cut taxes, increase spending on state programs or some combination of the two.
Based on the nonpartisan LFB's estimates, Wisconsin will end the current budget cycle on June 30 with a balance of $2.6 billion. The next two-year budget cycle would end with a $5.8 billion balance if conditions hold.
"I'm proud of the work we've done to respond to COVID-19 and put our economy in the best position to recover, which is why there's no excuse for choosing not to fully invest in our kids and our schools, broadband, venture capital and support for Main Street businesses, among other critical priorities, that will ensure we're bouncing back and better than we were before this pandemic hit," Evers said in a statement.
In response to the updated estimates, Evers reversed cost-cutting directives issued during the COVID-19 pandemic for state agencies, the University of Wisconsin System and the Wisconsin Technical Colleges System. 
UW System President Tommy Thompson said he understood Evers' desire to be fiscally responsible during the pandemic, and praised the governor's decision to restore funding in light of the new numbers.
"My top priority all along has been making sure our economy can recover from the pandemic, and because we made those difficult decisions a year ago, we're able to maintain our investments that will continue helping our state's recovery from K-12 to higher education to the Treatment Alternatives and Diversion Program and supporting Wisconsin children and families," Evers said.
Republican Senate leaders were quick to argue against using the money for anything but cutting taxes.
"The scale of this surplus means now is the time to build upon bipartisan proposals to reduce the tax burden for the middle class," said Sen. Dale Kooyenga, R-Brookfield, in a statement. "By eliminating entire tax brackets and categories, we can return a portion of this unprecedented surplus to the taxpayers, set the stage for even more long-term economic growth, and continue showing that lower taxes means higher revenues."
Senate Majority Leader Devin Lemahieu, R-Oostburg, said the projections offer a "once-in-a-generation opportunity" to overhaul the state's tax code and provide "transformational tax relief for Wisconsinites." 
"Just because the supply of available money went up does not mean demand has magically gone up," said Sen. Duey Stroebel, R-Saukville, arguing against "knee-jerk" inclinations to spend more on government programs and services.
While Joint Finance Committee co-chair Sen. Howard Marklein, R-Spring Green, credited "Republican reforms and responsible budgeting" for the state's fiscal health, Assembly Minority Leader Gordon Hintz, D-Oshkosh, praised Evers and President Joe Biden for their "strong leadership" and criticized Republicans for their modifications to the 2021-23 state budget.
"For months, legislative Republicans have taken action that would undermine Wisconsin's economic recovery, from gutting education funding and putting $1.5 billion in federal education funds at risk, to trying to eliminate the federal (unemployment insurance) supplement," Hintz said in a statement. "But now is not the time to halt the investments driving our success. There is no excuse for Wisconsin to skimp on core investments that benefit our state, drive our economy and create opportunity for Wisconsin."
The Joint Finance Committee is set to finish its work on the state budget by the end of the month, and will then send it for consideration by the Assembly and Senate. Once passed by the Legislature, Evers can approve it, reject it or change it with his line-item veto powers.
Share your opinion on this topic by sending a letter to the editor to tctvoice@madison.com. Include your full name, hometown and phone number. Your name and town will be published. The phone number is for verification purposes only. Please keep your letter to 250 words or less.