Not since the 2012 recall election have Democrats had a stronger chance to remove Gov. Scott Walker from office.
That goal has proven elusive for the minority party in Wisconsin. Not only that, but Democrats' repeated attempts to unseat Walker served as a sort of jet pack in his ascent to the national stage.
But his presidential bid ultimately failed. Since then, his standing among Wisconsin voters has faltered.
Democrats know better now than to underestimate Walker. But in his flagging poll numbers, they see an opportunity.
The questions that remain: Will Walker run again? And do Democrats have a candidate who can win?
What will Walker do?
Just a week after he exited the presidential race — a move presented at the time as an effort to cut into now-GOP nominee Donald Trump's lead among the Republican candidates — 62 percent of Wisconsin voters told the Marquette University Law School Poll they didn't want Walker to seek a third term in 2018.
Four months later, in February, that number was virtually unchanged. The Marquette poll hasn't asked about a third Walker term since then, but his approval rating in July was only one point higher than it was in February, at 38 percent.
With the exception of one poll in March, Walker's approval rating in Wisconsin has been below 40 percent since his short-lived presidential campaign.
Walker, for his part, shrugs it off.
"Well, my approval rating is higher than Hillary Clinton and Donald Trump's, and one of them is going to win the state of Wisconsin, so I think it's pretty clear that between now and November of 2018 — my approval rating was pretty low five years ago, and we brought it back up again," Walker told reporters in Cleveland during the Republican National Convention last month, referencing his standing just before the recall election.
If he opts to run for governor again — a decision he has said he'll make after the state budget process is completed next year — Walker said he'll make clear to Wisconsin voters that, despite receiving national attention at events like the convention, his "full and absolute intention" would be to serve a complete term.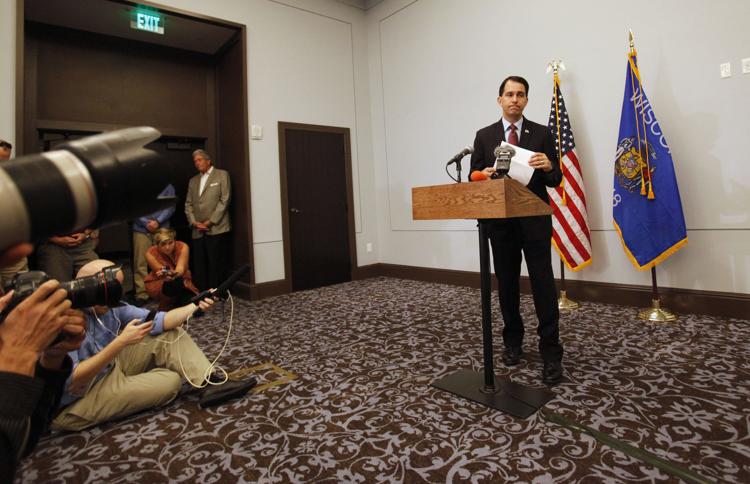 "You see where the changes were in the polls and it was directly reflected to people being frustrated, I guess, in terms of our decision to run for president," he said. "If we weren't running for president as part of a future term, I think the poll numbers would be back up."
But Walker also dismissed the importance of the numbers.
Asked whether he would run for re-election with his current approval rating, the governor said he's "never made decisions about poll numbers."
"If I did, I never would have done the things I've done in the past," he said, adding that he bases his decisions on what he thinks is right and wrong.
Do Democrats have a bench — and does it matter?
As soon as Walker signaled his interest in running for re-election, Democrats started mobilizing.
"Stop Scott Walker before he wins a third term," the Democratic Party of Wisconsin enjoined its donors in April.
Since then, who might challenge Walker — or the Republican who runs in his stead — has been nothing more than speculation, save for a few potential candidates who have said they are considering campaigns.
Most of the names are old standbys, with the exception of a handful of relative newcomers. The reemergence of names that haven't gotten off the ground does nothing to quell criticism of the lack of a Democratic "bench" in Wisconsin. But party leaders insist there's no problem.
"The Democrats' bench is weak," said Republican strategist Brian Fraley, head of the conservative firm Edge Messaging. "But a lot can change in a year. And the Trump impact on the 2018 electorate can't be predicted at this point. Also, some mid-tier Democrat could get wind behind their sails over the next year."
Fraley noted two Democrats who have been largely written out of the speculation narrative: Outagamie County Executive Tom Nelson and Milwaukee County Executive Chris Abele.
Nelson, known statewide as a tireless campaigner, is running for the open seat in the 8th Congressional District, located in the northeastern part of the state including Appleton and Green Bay. It's a signal to most that he's decided not to pursue a gubernatorial bid.
And Abele, who fended off a primary challenge this spring from state Sen. Chris Larson, D-Milwaukee, has said repeatedly he has no plans to seek the state's highest office.
If Nelson is elected to Congress, Fraley said, "his star rises quite a bit in a key part of the state." And Abele, should he change his mind, has vast personal resources to fund a run.
"But too much of the Democrats' power remains concentrated in Madison and the city of Milwaukee. They're still relying on interest group and identity politics and that makes creating a winning statewide coalition difficult," Fraley said.
Fraley blamed outmoded candidate recruitment strategies.
"For years, the Democratic pipeline was filled by local government, the trial bar and the unions. That dynamic has changed significantly over the last 20 years and the state Democratic Party never adapted," Fraley said.
Scot Ross, executive director of the liberal advocacy group One Wisconsin Now, pointed out that an overwhelming majority of Republican leaders in Wisconsin are members of Generation X — Walker, Lt. Gov. Rebecca Kleefisch, House Speaker Paul Ryan, Republican National Committee chairman Reince Priebus and Assembly Speaker Robin Vos, for example. Democrats need to do a better job of "building for the future," Ross said.
The party should look to the strategies employed not only by Walker, he said, but his gubernatorial predecessors, Democrat Jim Doyle and Republican Tommy Thompson.
"They did everything to put themselves in a position to be governor, for years and years. They were relentless, and it was all that they did," Ross said. "It is not just going around the state and it's not just raising money, and it's not just trying to capture issues that can define you — but it's all three. And each one of them did that."
Democratic Party of Wisconsin chairwoman Martha Laning said she's "thrilled" with the number and quality of people interested in running.
"My initial goal when I came in as chair was that we needed to build a much stronger infrastructure in the state, so that when we had our candidates come forward that we were there and ready to support them and be sure they had the resources they needed to run an incredible campaign and win," Laning said.
The party plans to use the 2016 election as a springboard and hopes to carry that momentum into a strong midterm showing — something Democrats aren't known for accomplishing.
Walker has only run for governor in non-presidential elections, said University of Wisconsin-Madison political science and journalism professor Mike Wagner.
Wagner also attributed the Democrats' losses to Walker's strong base of support among Republican voters and that the Democratic Party has consistently fielded candidates from Madison and Milwaukee.
Those Democratic strongholds provide strong liberal candidates, Wagner said, but they also play into Walker's message of drumming up resentment toward the state's largest cities.
"The Democrats haven't picked someone who, I think, has credibly convinced Wisconsinites who don't live in Madison or Milwaukee that they're for them," Wagner said. "That's been a problem."
Who are the contenders?
A little more than two years away from the 2018 election, no candidates have officially entered the race.
UW-Madison political science professor Barry Burden said "a deep bench is helpful but is probably overrated," noting that Democrats had decent contenders before the 2012 recall and lost, just as they did in 2010.
He said Tom Barrett was seen as "the most formidable Democratic opponent because he was from outside Madison and the Legislature, but he was unable to succeed."
Burden said both parties have a good set of prospects who could run in 2018, but winners "sometimes come from unexpected places."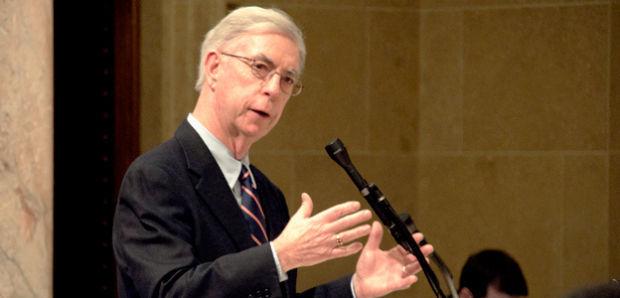 "No one had heard of Ron Johnson when he first entered the Republican primary campaign in 2010, but he won that race and defeated an incumbent senator in the general election," Burden said. "The larger political environment is at least as important as the candidate's biography."
Over the next year, interested Democrats will likely wait to see who else is exploring a run while trying not to wait until it's too late to launch a credible campaign.
The following people have either expressed interest in running or have been suggested as possible candidates by those involved in the process.
The Janesville Democrat served in the state Senate from 1975 through 1987 and again from 2011 through 2014. He was Senate majority leader for several years in the 1980s and spent one year as head of the state Department of Health and Family Services under Thompson.
Things are different now, Cullen said.
There's more time to prepare for the 2018 race than there was in 2012. Plus, he's retired. He can devote himself full-time to the race, and he plans to take a cue from Vermont Sen. Bernie Sanders' presidential campaign by soliciting small-dollar donations online.
"I've gotten a lot of encouragement," he said, adding that he talks "almost daily" to people throughout the state about a potential run. "I'm spending the rest of this calendar year exploring this and checking support and talking to people, getting people to talk to people for me and so forth."
While he is regarded as a moderate, Cullen said his voting record is "pretty progressive." He argued his reputation comes from a willingness to compromise with both sides.
"There certainly is a major division between the two parties today more than 30 years ago, but what I get a sense of out there is just this hunger to replace Gov. Walker," Cullen said. "And maybe I'm the person best positioned to do that. That's what I hear more than anything.
"People don't say to me, 'How do you feel about the minimum wage?' or whatever. (I hear), if you'll do it, we've got to get him out of there. I get that, this yearning to have a different governor, more than people zeroing in on particular philosophies."
Cullen said he thinks the sentiment would be the same if Walker doesn't run, arguing any Republican candidate would share a "nearly identical philosophy" with the governor.
Cullen said he's "very serious" about running, but won't make an announcement until after the presidential election. He highlighted transportation and public education as areas of focus.
In his last campaign finance report, filed in July 2015, Cullen's campaign account had a $0 balance. He donated the bulk of the money left in his account to charity when he retired from the Senate in 2014.
The Alma Democrat has served in the state Senate since 2007. She won 4 percent of the vote in the Democratic primary in the 2012 recall election, and briefly considered a bid in 2014. She decided not to run after injuring her arm in a car accident.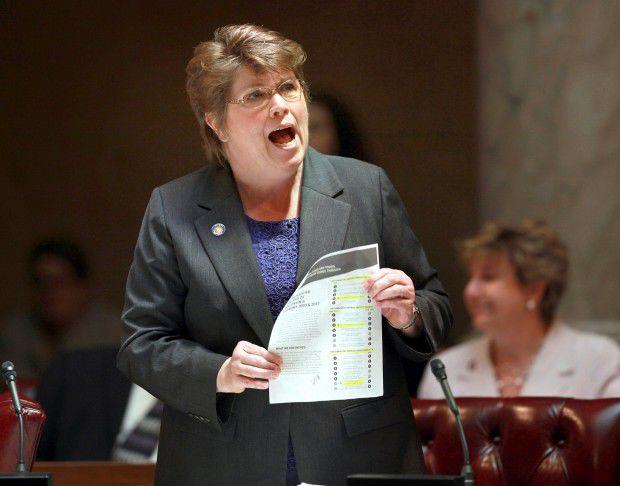 Vinehout, 58, has been traveling the state with a PowerPoint presentation discussing the state budget. As she considers a gubernatorial bid, she said, she's asking people whether they think she should run, what kind of candidate they want and what kind of campaign they'd like to see.
For Vinehout, 2018 offers a different set of circumstances than previous years. Her Senate term will be up, so she'll have to choose between running for re-election and running for governor.
"Regarding the state climate, the losses in 2010 and 2014 have given people insight into what a successful candidate looks like, and the reverse, what an unsuccessful candidate looks like," Vinehout said.
Voters are tired of "hyperpartisan rhetoric" and would rather see solutions, Vinehout said. Around the state, she said she hears dissatisfaction about public money flowing to charter and voucher schools and the approval of $250 million in public funds to help pay for a Milwaukee Bucks arena.
She said she sees similarities between herself and Sanders, and underscored the importance of running locally driven campaigns.
Vinehout would face an uphill battle in appealing to reproductive rights groups like Planned Parenthood, which rescinded its 2006 endorsement of her after she authored an amendment that would have allowed pharmacists to refuse to fill certain prescriptions, including contraceptives, based on their religious beliefs.
Before her service in the state Legislature, she was described as a "pro-life Democrat" and was the only Senate Democrat to vote against confirming several pro-choice appointees to the UW Hospital Board of Authority and the state Medical Examining Board.
She acknowledged that the amendment she authored "as a rookie senator … rankled some folks in the choice community."
"Some people still remember that … but if they look at my voting record, I don't think they'd see a problem," Vinehout said. "There have been a lot of really anti-choice bills that have passed in the last six years that I have been very outspoken against and voted against."
As of last month, Vinehout's campaign had about $4,900 in the bank, according to her most recent campaign finance report.
Wachs, 58, was elected unopposed to the state Assembly in 2012. He faces his first contested state-level race this fall, and said he wants to make it through that election before he makes any decisions about seeking a higher office.
But that doesn't mean he's not seriously considering it. Wachs said he's "flattered and honored" by the people who have encouraged him to run. Attendees at the Democratic National Convention noticed the Eau Claire Democrat speaking frequently with former DPW chairman Mike Tate, and Wachs' latest campaign finance report shows a payment in July to Tate's consulting firm.
Wachs, a trial lawyer, touts 31 years "representing people against really, very powerful groups" and a history in politics dating to age 9, when he licked stamps for Hubert Humphrey's 1968 presidential campaign.
In other words, he's spent "a lifetime fighting for people." That's something Madison needs more of, he said.
Wachs said he'd like to see lawmakers take a more deliberative, thoughtful approach to passing legislation — one that allows for more public input.
"All that happens now is that bills are crushed through that building as quickly as possible with as little public oversight as possible," Wachs said. "This is not what democracy looks like."
Wachs reported $27,000 on hand in his latest campaign finance report.
Parisi, 55, served in the state Assembly for six years before he was elected Dane county executive in 2011. His political career began when he was elected Dane County clerk in 1996.
He's currently focused on running for re-election in 2017.
"I always look for where I can make the biggest difference, and making that leap to county executive has been such a great experience, because you can actually identify challenges, put together solutions and see results," Parisi said.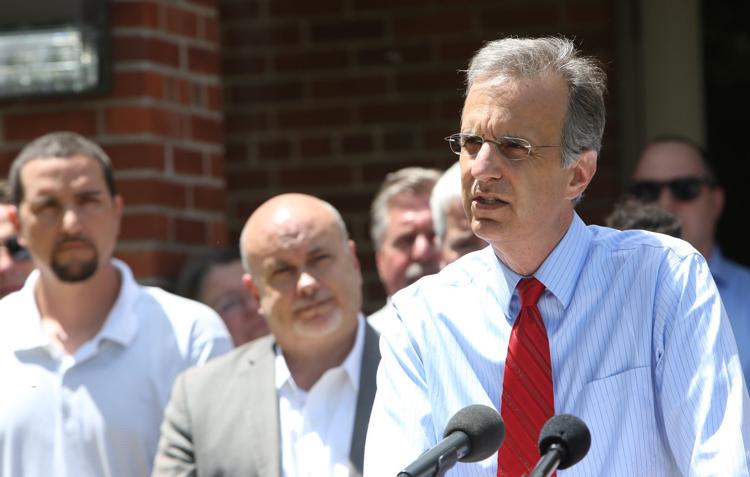 Parisi has frequently contrasted Dane County's policies and achievements with those of state government under Walker, and said he feels compelled to defend his community from Republican attacks. He touts accomplishments in office like cleaning up the county's lakes and managing a growing county population.
But the "Dane County Democrat" label could put him at a disadvantage in a statewide election.
Parisi said his intention is to serve as county executive, but he's not ruling out a statewide campaign.
"I'm not saying this to be coy. I don't have some great scheme in mind where I'm going to say 'I'm going to do this' and then I'm going to turn around and run for governor," Parisi said. "The perfectly honest answer is I haven't ruled it out. And that's as far as it's gone."
The two biggest factors in his decision, he said, are determining where he feels he can make the biggest difference and how a campaign would affect his family.
In either position, Parisi said his number-one concern is expanding access to opportunities to succeed. Having dropped out of high school at 17, Parisi credits the support he received growing up in Madison with allowing him to turn his life around, graduate from college and eventually become county executive.
"I don't know how many people still have the opportunity to turn their lives around like that. We need second chances, but we also need first chances," Parisi said.
Parisi reported $124,000 on hand in his county executive campaign account in July.
In the Senate since 2011, Shilling was elected to lead her Democratic colleagues in 2014. The La Crosse Democrat served in the Assembly for 11 years before entering the Senate.
Shilling, 47, has earned praise from colleagues on both sides of the aisle for her approach to Democratic leadership. Several potential contenders seem to be waiting to see what Shilling decides before they commit to the race, but her first priority is to pick up seats in the 2016 election. Shilling and her husband also have two young children.
"Sen. Shilling is still focused on the fall elections and building toward a Democratic majority in the Senate," said her spokesman, Tony Palese.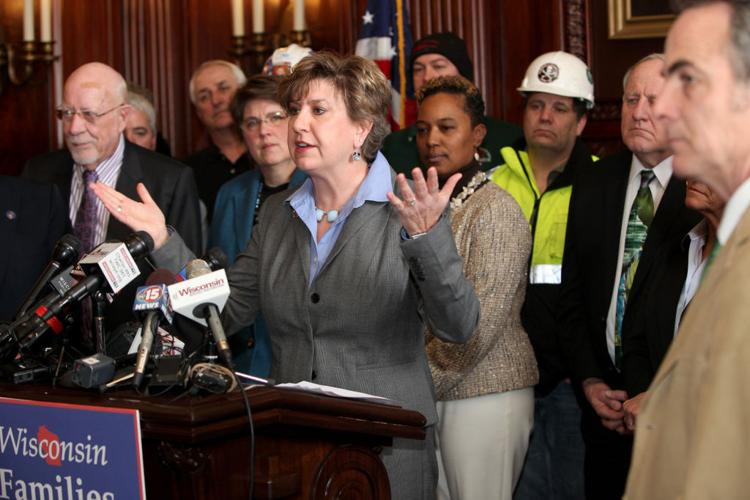 Shilling, who faces a challenge from Republican former state Sen. Dan Kapanke in November, had $141,000 on hand, according to her latest campaign finance report.
Mason, 43, has served in the Assembly since 2006. While he's a strong proponent of Democratic causes like raising the minimum wage, he had his most productive session yet in 2015-16, with five bills passed by the Republican-controlled Legislature. Mason, with state Sen. Dave Hansen, D-Green Bay, has led the charge in the statehouse to allow for student loan refinancing — a proposal that hasn't passed, but has become a staple in Democratic campaigns throughout the country.
Mason and his wife have three young children, a factor that weighs heavily on campaign decisions. He said he is "giving serious consideration" to the idea and will likely decide by early next year.
The Racine Democrat ended July with a $56,700 balance in his campaign account.
Taylor emerged from a six-way primary in 2011 to succeed Joe Parisi in the Assembly. The former public policy director for Planned Parenthood of Wisconsin, Taylor now serves on the Legislature's powerful Joint Finance Committee. Both outspoken and media-savvy, the 48-year-old Madison Democrat quickly made a name for herself. Like Mason, Taylor and her husband also have young children.
Taylor also has her eyes trained on the seat held for the last 54 years by state Sen. Fred Risser, D-Madison. And as a lawyer, she's also interested in the possibility of running for attorney general.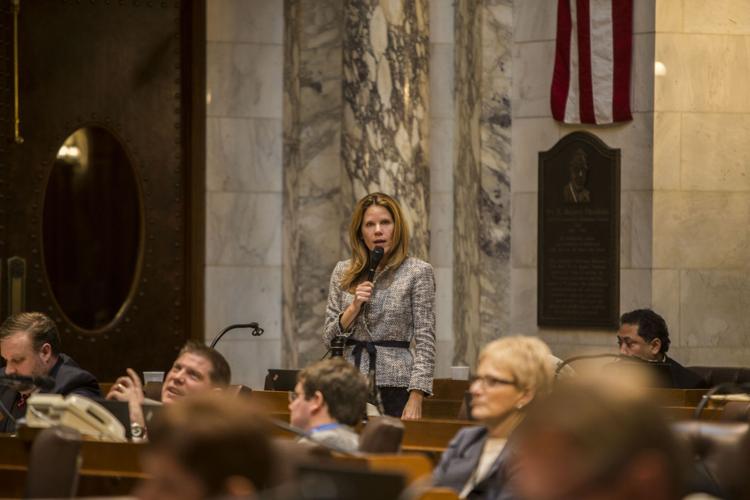 "I'm very interested in running in the Senate and I'm looking at the statewide possibilities — although I still have young kids. That's a big factor," Taylor said.
Still, she added, Democrats need candidates to step up and run — and she wants to walk the walk.
"I think, probably, the consideration of my family would lead me to look farther in the future for a statewide run," Taylor said.
In her latest campaign finance report, Taylor reported $69,000 in the bank.
The Jefferson County district attorney emerged from a three-way Democratic primary to challenge then-Waukesha County District Attorney Brad Schimel in the 2014 attorney general race, but lost with 46 percent of the vote.
Happ, 44, was elected DA in 2008 — the first Democrat to hold the position in Jefferson County in 70 years. She touted her bipartisan appeal in the 2014 race and while she's disappointed in the outcome, she said running was a "great experience."
She's focused now on helping Democrats win in 2016 and doing her job as district attorney, she said.
"I'm keeping everything open. I'm not ruling anything out," she said of the 2018 races for governor and attorney general. "I want to get through 2016 and see what the political landscape looks like and see who some of the candidates are."
Happ's campaign account had $36,200 on hand, according to her latest campaign finance report.
The Outagamie County Executive was a gubernatorial favorite until he announced in April he would run for the open 8th Congressional District seat. Nelson, 40, served in the state Assembly from 2004 to 2010 and as Assembly majority leader from 2008 to 2010. He ran unsuccessfully for lieutenant governor during Barrett's 2010 bid against Walker and Kleefisch.
To run for governor in 2018, Nelson would either have to build a campaign from a loss or launch a campaign just a few months into his first term in Congress. Still, political observers haven't scratched him off the list yet.
Conroy, the 50-year-old CEO of Madison biotech company Exact Sciences, last considered a run for governor in 2009. He has since indicated he may still be interested in public office, and his name was frequently mentioned by Democrats looking at 2018.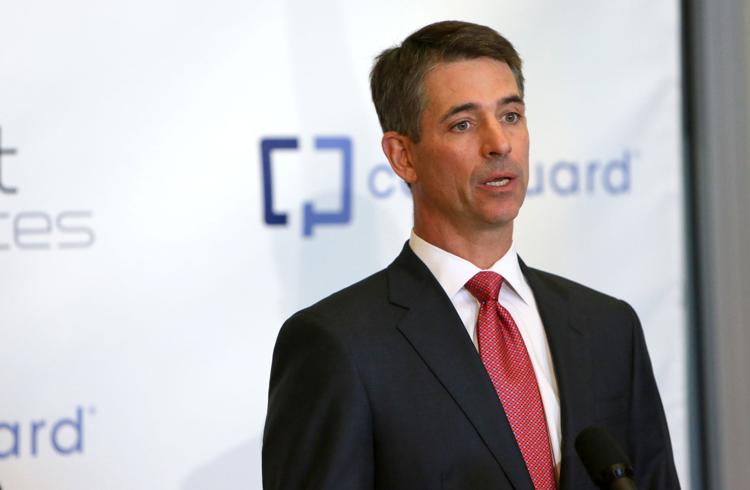 His company is still recovering from plummeting stock prices since the launch of its colon cancer screening test, but shares started climbing back up this summer. Last month, he told the Milwaukee Journal Sentinel he is not considering running for governor, opting instead to focus on his company. But one Democratic operative said, even after that interview, not to count Conroy out of the race.
Gehl, the former president and CEO of Gehl Foods, is on the radar of political strategists, but hasn't signaled any plans to run. Asked by the Journal Sentinel in May about a future in politics, Gehl said, "We'll see."
On her website, Gehl presents herself as a public policy-minded business leader focused on the national debt, the tax code, comprehensive energy policy, K-12 education and investing in infrastructure. Gehl associates herself with moderate groups like No Labels and billionaire Peter G. Peterson's Campaign To Fix the Debt. Her ties to those groups may put her at a disadvantage as a Democratic candidate, some party operatives said. She did not respond to an interview request for this article.
Abele, 49, was re-elected as Milwaukee County Executive this year after a primary battle with state Sen. Chris Larson. The millionaire businessman was first elected to the post in 2011, succeeding Walker. Some political operatives aren't convinced he's not interested in succeeding Walker in the governor's mansion, too. But Abele has gone out of his way to shut down any speculation, pledging to serve his entire term as county executive.
Waiting for answers
Despite his current vulnerability, political operatives and observers agree Democrats are better off running against a new candidate than Walker. Incumbents are tough to challenge, and the governor has built a formidable campaign machine.
It's been 30 years since an elected Wisconsin governor lost a re-election bid, UW-Madison's Burden said.
"Gov. Walker being on the ballot might even keep strong Democrats from running as they've seen Tom Barrett and Mary Burke fall short in elections against him," UW-Madison's Wagner said.
While it might be easier for Democrats to coalesce around a high-profile personality — former Sen. Russ Feingold, for instance — Wagner said the party isn't necessarily in a bad place because it lacks an anointed candidate.
"That doesn't always work out. Four years ago, we were saying when there's an open seat in the White House, Jeb Bush is going to coast to the nomination and maybe he'll be given a hard time by Scott Walker or John Kasich. A lot of times, it doesn't work out for the candidate in waiting," Wagner said, adding that the open field allows the party to re-evaluate its core values and its message to voters.
Laning said DPW staff will be available as a resource to anyone who's interested in running.
"We're the Democratic Party. The staff does not pick who our candidate is going to be," Laning said. "The people pick."
The party will launch work on the 2018 campaign when the polls close in November, Laning said. Her goal is to make sure fundraising efforts start early and strong so the party has the resources and infrastructure to mount a successful campaign.
The strongest candidates are those who have the "three Rs" — relatability, reliability and resources — said Democratic strategist Joe Zepecki, who served as communications director for Burke's unsuccessful 2014 campaign against Walker.
"(Democrats) have to present a compelling vision for how much better things will be when we have a progressive, middle class first agenda. The ideas and policies for how to grow our economy, improve the quality of education while making it more affordable, preserving our natural resources and on down the line are all there — but the narrative strand that ties them all together and paints a picture for voters of what that Wisconsin looks like is essential," he said.
Between now and 2018, would-be candidates will watch a number of variables shake out: who else is running, in both parties; what is the partisan makeup of the Legislature; and who wins the presidential election.
Strong showings for Feingold and Clinton in Wisconsin could embolden more Democrats to consider running, Wagner said.
But anyone thinking seriously about a gubernatorial bid should start acting seriously sooner rather than later, One Wisconsin Now's Ross said.
"Winning a campaign … is about connecting with people. It's about raising the funds necessary to execute a plan that puts you in the best position to win on election day, and that is your single-minded focus," Ross said. "And it doesn't just happen six months before an election or even a year before an election.
"Especially when you consider what you are up against in terms of the most well-financed, most ruthless campaign machine that's ever existed in the state of Wisconsin."