For the first time in eight years, a Democrat occupies the east wing of the state Capitol. 
With a pledge to seek unity and overcome partisan divisions, Gov. Tony Evers was sworn in on Monday as Wisconsin's 46th governor. 
"As elected officials, we are reminded that our obligation and our allegiance are to the people of this state, not any political leader or party. That is the promise and the spirit of our service," Evers said in his remarks. "May we dare to transcend divisiveness and party line. May we have courage in our conscience. And may we be willing to do what's best for the next generation rather than the next election."
Evers, 67, was serving his third term as state Superintendent of Public Instruction when he launched his campaign for governor. Before heading the state Department of Public Instruction, Evers served for eight years as deputy superintendent of schools. He grew up in Plymouth and worked as a science teacher, high school principal and district superintendent in Baraboo, Tomah, Oakfield and Verona. He has been married to his high school sweetheart, Kathy, for 46 years. The couple, who first met in kindergarten, has three grown children and seven grandchildren.
For Evers, a survivor of esophageal cancer, expanding access to health care was a prominent theme on the campaign trail. As a longtime educator, his pledge was to govern with the philosophy that "what's best for our kids is what's best for our state." 
"The gravity of this moment is not lost on me as we strive for equity," Barnes said, thanking his parents and acknowledging the late Vel Phillips, the former secretary of state who, until Barnes' election, was the only African-American person to be elected to statewide office in Wisconsin. 
Barnes said he will focus on promoting equity and sustainability as lieutenant governor. 
"We must not only change what's possible, but change what's expected," Barnes said.
Evers and Barnes have an ally in Attorney General Josh Kaul, a Democrat who was also sworn in on Monday, and in the Democrats occupying the state treasurer's office — Sarah Godlewski — and the secretary of state's office, where Doug La Follette will serve an 11th term. The last time Democrats were elected to all five partisan constitutional offices was 1982, and one of them was La Follette as secretary of state. 
Republicans hold a 19-14 majority in the state Senate and a 63-36 majority in the state Assembly, setting the stage for four years of compromise, gridlock or both. 
Tensions flared between parties in the weeks before Evers was sworn in as Walker signed into law a set of lame-duck bills that stripped away some of Evers' and Kaul's powers and placed new limits on early voting. Evers said in an interview last week that while he remains disappointed in the legislation, he will seek common ground with lawmakers on the other side of the aisle.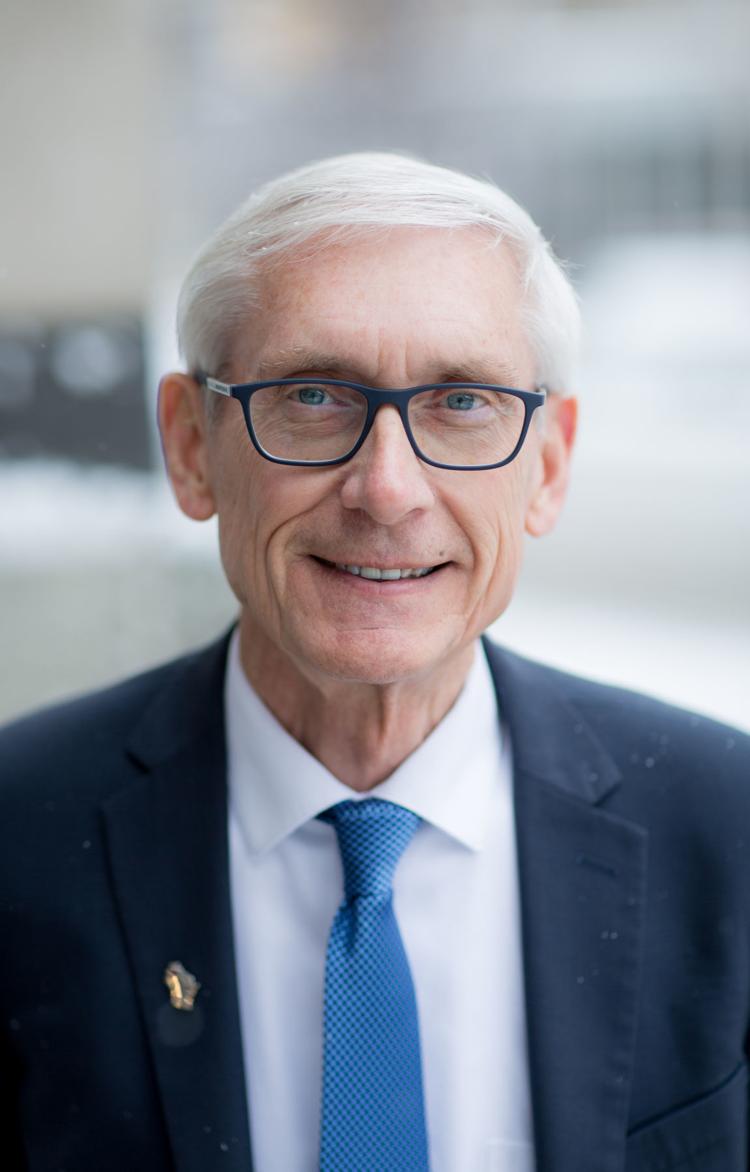 Kaul referenced the changes in his remarks after being sworn in. 
"That action, unprecedented in Wisconsin, and designed to hinder our ability to do the jobs that the voters elected us to do, will have an impact," Kaul said. "But I want to make clear that, irrespective of the action taken by the lame-duck legislature, the priorities of the Wisconsin Department of Justice are changing."
Kaul pledged to "lead on public safety issues" and "revitalize the environmental protection unit and bolster our consumer protection efforts." He also called for the Legislature to approve a "red-flag law" that would allow law enforcement or family members to seek an order from a judge to temporarily disarm a person deemed to be a harm to themselves or others, along with universal background checks for gun purchases and "long-term funding" for mental health programs in schools.
"We can work together on these issues, no matter our party, no matter which part of the state we come from," Kaul said.
In an op-ed published over the weekend, Assembly Speaker Robin Vos, R-Rochester, said he planned to attend Monday night's inaugural gala celebrating Evers and he encouraged other Republicans to do the same.
"Just like the optimism that we have for a better season for the Green Bay Packers next year, we should have the same positive outlook for the future of Wisconsin over the next four years. I want Governor-elect Evers to succeed. I want him to be a responsive governor for all of Wisconsin. We want Wisconsin to continue to be a great state no matter who is in the governor's mansion," Vos wrote.
Both Evers and Vos have said education, health care and transportation funding will be priorities as the legislative and executive branches work to shape the state budget for the next two years. Evers also said criminal justice reform has emerged as a priority after attending a series of listening sessions throughout the state. 
Attendees at the ceremony included five former governors — Walker, Jim Doyle, Scott McCallum, Tommy Thompson and Martin Schreiber — and U.S. Sens. Ron Johnson and Tammy Baldwin. 
Musical performances included the Latino Arts String Band, the Eau Claire High School Madrigal Singers, the Tomah High School Band, the William J. Reed Community Choir and the 132nd Army National Guard Band. Students from GSAFE, and LGBTQ+ youth advocacy organization, led the Pledge of Allegiance, and Rev. Willie Brisco, the president of the social justice organization WISDOM, offered the invocation. 
In his speech, Evers highlighted the issues that dominated his campaign while making a call to action. The problems the state faces can't be fixed unless "people come before politics," Evers said. 
"We've become paralyzed by polarity and we've become content with division. We've become indifferent to resentment and governing by retribution. We've gotten away from who we are and the values that make Wisconsin great — not Republican or Democratic values, but our Wisconsin values of kindness and respect, empathy and compassion, and integrity and civility," Evers said. "Folks, this is bigger than me; this is about the people of Wisconsin. It's about setting aside political interests and personal ambitions to work together on solving problems. It's about putting people first."