Democratic Gov.-elect Tony Evers' priorities for the state of Wisconsin haven't changed much since he was elected in November. Education, health care and transportation top the list as he prepares to craft a budget to send to the Republican-led state Legislature. 
But after a series of listening sessions in Green Bay, Wausau, La Crosse and Milwaukee — and one in Superior led by Lt. Gov.-elect Mandela Barnes — Evers has a heightened focus on the state's corrections system as he prepares to be sworn in on Jan. 7.
"The whole issue of corrections is something that came up a lot, no matter where we were. I think people would expect that would be a Milwaukee issue, but it's an issue across the state, and that ties to so many other things," Evers said in an interview Wednesday. "We're not going to solve that problem through this next budget, but at least I think we can put some building blocks in place."
Noting that Republican former Gov. Tommy Thompson has in recent months become a vocal advocate for prison reform, Evers said he's hopeful he can find bipartisan support to reassess the state's approach to criminal justice. Asked if he still thinks it's realistic to reduce the state's prison population by half, he said "certainly, reducing it is."
The governor-elect has appointed U.S. Marshal Kevin Carr, a 30-year veteran of the Milwaukee County Sheriff's Office, to lead the Department of Corrections. Both Carr and Evers have pointed to the bipartisan federal passage of a criminal justice reform bill as a sign that similar efforts could be made in Wisconsin. 
Early this year, Republican Gov. Scott Walker signed into law a plan that will close the Lincoln Hills youth corrections facility by 2021 and send most youth offenders to facilities overseen by counties throughout the state. The law, passed with bipartisan support, followed years of allegations of inmate abuse and unsafe working conditions. Evers said Wednesday the law might not have allocated enough funding to accomplish its goals. 
"That's an issue I think is an ongoing one, and I look forward to having a Corrections secretary in place so we can finalize that," he said.
Evers said his administration will request an extension to delay introduction of his budget proposal, but he plans to release a spending plan for the 2019-21 biennium by late February or early March. 
That plan will include a 10 percent increase in funding for K-12 schools, as prescribed in the budget request he submitted to Walker in September as state superintendent of Public Instruction. 
Evers' K-12 budget will include an additional $1.4 billion for schools, including $606 million in new funding for special education programs. It also dedicates an additional $58 million to mental health programs, and an additional $41 million for bilingual-bicultural programs. Under Evers' plan, two-thirds of public school funding would come from the state budget.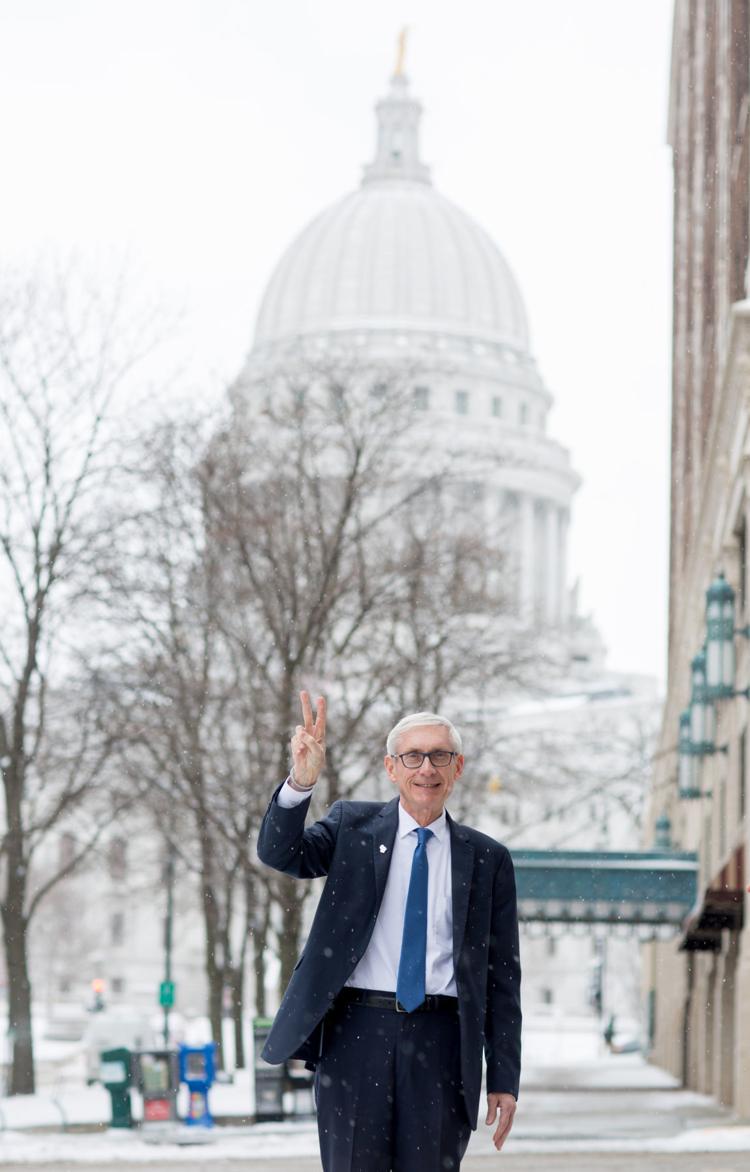 Medicaid expansion, tax changes
The budget Evers submits to the Legislature will also include a proposal to accept federal money to expand Medicaid, something Republicans have firmly resisted under Walker's leadership. According to the nonpartisan Legislative Fiscal Bureau, accepting the expansion would bring in about $180 million per year in federal funding. Assembly Speaker Robin Vos, R-Rochester, has said as long as Republicans control the Legislature, it will "never" be approved.
Fitzgerald also said last month that he has heard "serious concerns" from Republican senators with Evers' choice for transportation secretary, Wisconsin Transportation Development Association executive director Craig Thompson, due to Thompson's lobbying history. 
"Gov.-elect Evers would be better served by nominating someone who worked in a less controversial role during previous policy debates," Fitzgerald said.
All of Evers' Cabinet appointees are subject to confirmation by the state Senate, where Republicans will hold a 19-14 majority in the new year.
Evers said he believes Thompson will be confirmed.
"I don't think they can argue that he's not a capable, competent person, and he knows transportation policy well," Evers said. "He's been on both sides of the aisle. He brings people together. All of those things are exactly what you want in a transportation secretary, especially in this time when we need to find some common ground, so I think at the end of the day people will understand that and will approve him."
Evers' budget will include a 10 percent income tax cut for low- and middle-income individuals and families while scaling back the state's manufacturing and agriculture tax credit, which reduces the state income tax for manufacturers and agricultural producers. He campaigned on both proposals.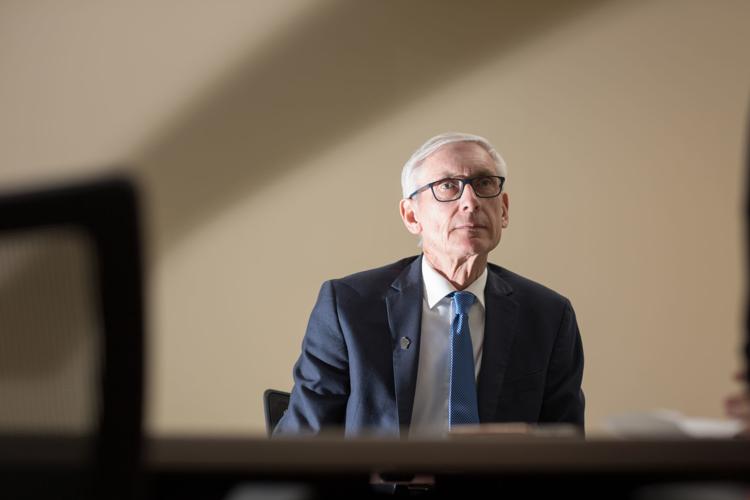 Challenges raised by lame-duck legislation
Asked what would signify a successful term for him when he looks back four years from now, Evers said it's important that he can say his administration "operated in civility and respect and we did not pit people against each other."
"That would be a huge step in the right direction, but I also think we will have made some significant gains in making sure our schools are strong, making sure we have a good transportation system and we have adequate and affordable health care," Evers said. "Will we get everything we want? There will be setbacks, I'm sure, but at the end of four years we certainly will be there."
Evers will take office in the shadow of a lame-duck session that stripped away some of his powers and placed new limits on early voting. 
Walker, signing the bills, argued they "do nothing to fundamentally diminish executive authority. The bottom line is the new governor will continue to be one of the most powerful chief executives in the country."
"Everything in the lame-duck session was disappointing," Evers said, adding that he expects outside organizations will sue the state to undo the legislation, but he and his team haven't made any decisions regarding legal action.
Portions of the lame-duck bills related to voting are being challenged by the liberal One Wisconsin Institute and the National Redistricting Foundation. 
Evers said he was particularly disappointed by provisions of the lame-duck laws that will give legislators  increased influence over the Wisconsin Economic Development Corporation, and give the WEDC board, not the governor, the authority to appoint the quasi-public job creation agency's CEO. The governor's power to appoint a CEO will be restored in September 2019. Evers had previously announced plans to dissolve the agency and return to a fully public economic development model.
"It hampers my ability to lead on economic development, so we're going to need to work around it," Evers said of the law. "We're continuing to do that, reaching out to business leaders in the state directly to see how they would like WEDC to look going forward."
Republicans who supported the lame-duck laws said their goal was to ensure balance is maintained among all branches of government and to prevent Evers from undoing their policy achievements from the last eight years through executive orders. 
Evers said he expects to issue some executive orders early in his term, but he doesn't think they will be "anything that's challenging to the Legislature's authority."
"I think we can establish good working relationships," Evers said of the Legislature's Republican leaders. "We need to collectively understand we had an election on Nov. 6, people made it very clear what their priorities are. I think once we collectively understand that, we're going to be able to find common ground. No matter what the temperature of the dialogue is, if it's really hot or not, that doesn't make any difference to me. We're going to be doing things to solve problems that exist in this state. Robin Vos and Scott Fitzgerald want to have good public schools, good roads and good health care for the people of Wisconsin. We just have to find a way to do it. I think we can."