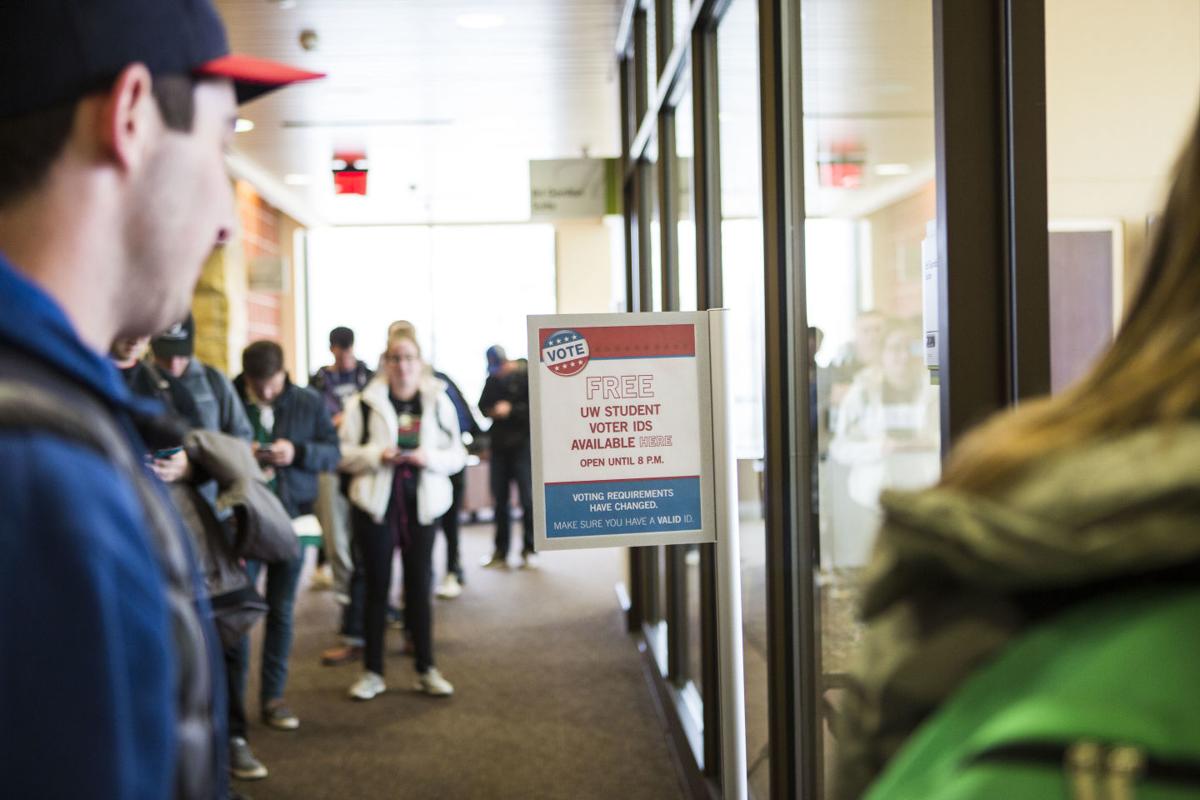 Gov. Tony Evers issued an executive order on Monday instructing the state Department of Transportation to develop a plan to increase access to Division of Motor Vehicles facilities that distribute identification cards for voting.
The plan could include increasing hours the centers are open on weekends and evenings or moving facilities to areas that can be easily accessed by public transit and by people with limited mobility, Evers suggested.
"The cornerstone of American democracy is the right of the people to choose their representatives," Evers said in a statement. "Through my budget proposal that calls for automatic voter registration, and through actions like today's executive order, we are working to make it easier for people to obtain the identification they need to vote. I am committed to making sure every single vote counts, and that there is an opportunity for all Wisconsinites to participate in our democracy."
Evers' order also directs the DOT to improve its communication and outreach efforts to inform the public how to comply with the state's voter ID requirements, to make more DOT services available online and submit annual reports to the governor assessing the availability of identification documents issued by the agency.
Former Gov. Scott Walker signed Wisconsin's voter ID law, which requires certain forms of photo identification to be shown at the polls in order to vote, in 2011. It has gone through a series of legal challenges since then, but has mostly been upheld. 
Peterson ruled at the time that laws that limited in-person absentee voting to one location, limited early voting hours and eliminated weekend voting were unconstitutional. A 2013 law limiting hours for in-person absentee voting "intentionally discriminates on the basis of race," Peterson wrote in the 2016 decision.
In that decision, Peterson also ruled that expired but otherwise qualifying student IDs could be used to vote, and that temporary IDs issued by the state for voting must be valid for 180 days. Peterson also ordered a set of improvements to the state's ID petition process, or IDPP — the system qualified voters use to obtain a free ID from the state. The lawsuit argued the IDPP was ineffective and had failed minority groups in particular.
"Wisconsin's strict version of voter ID law is a cure worse than the disease," Peterson wrote, noting he was bound by earlier cases in Wisconsin and Indiana to reject the challenge to the law in its entirety.
The case is on appeal before the 7th Circuit Court of Appeals.
Following the July 2016 ruling, Peterson said one month before the 2016 presidential election that the training provided to DMV workers on the ID process had been "manifestly inadequate."
"The DMV has a lot of competencies. One of them is not communicating to voters what they need to get an ID," Peterson said at the time, requiring the agency to improve its practices.
Last month, Peterson struck down provisions of a law passed by Republicans in an extraordinary session late last year — new limits on early voting and changes to photo ID requirements — finding that they violated his previous ruling.
Share your opinion on this topic by sending a letter to the editor to tctvoice@madison.com. Include your full name, hometown and phone number. Your name and town will be published. The phone number is for verification purposes only. Please keep your letter to 250 words or less.