Shelia Stubbs had just graduated from college in 1993 when her mother, Linda Hoskins, saw a TV news report about a troubled Madison neighborhood and decided to move her family from its Beloit home to a neighborhood known at the time as Broadway-Simpson.
"She moved us to the heart of the most economically deprived, drug- and gang-infected community I've ever seen," Stubbs, 47, said. "And she said, 'It is your responsibility to make it better. You're not going to sit here and talk about a community. It is your responsibility to roll up your sleeves and go to work.'"
So with the directive to "make it better," Stubbs became a tireless advocate for her new community, working as a probation and parole agent by day and volunteering in the neighborhood by night as it underwent a dramatic revitalization. In 1996, she became president of the Bridge/Lake Point Neighborhood Association, and 10 years later, she defeated a two-term incumbent to represent south Madison on the Dane County Board.
In 2018, she won a four-way Democratic primary for the state's newly vacant 77th Assembly District, becoming the first African-American to represent Dane County in the state Legislature. Her directive remains the same: to make it better.
"I stand on the shoulders of so many of my ancestors and so many greats that have gone before me, giving me this precious opportunity, but expecting me to make it better than what it is," Stubbs said. "I will help create pathways for more people of color."
Born in Camden, Arkansas, Stubbs moved to Beloit at age 5. She attended public schools there and became a member of Emmanuel Baptist Church. Her uncle, Walter Knight, was the city's first African-American city councillor, serving from 1972 to 1985. As a child, Stubbs studied her uncle, noticing that his car radio was always tuned to the news so he could weigh in on current events.
Stubbs learned about public service from her uncle and about advocacy by participating in Future Homemakers of America. When she started studying at the historically black Tougaloo College in Tougaloo, Mississippi, she thought she'd like to be a pediatrician or a lawyer. While in college, she learned more about politics as a volunteer on U.S. Rep. Bennie Thompson's first congressional campaign. When she graduated, she internalized the Tougaloo motto: "Where history meets the future."
"I knew my school expected me as an alumna to go out in the world and be a first. I didn't know what I would be the first of," Stubbs said.
Hoskins said she told her daughter as a young girl that she was born to be a leader and destined to "be a first."
Hoskins said she's "proud to see (Stubbs) be the person that God chose to break this barrier." 
A longtime civil rights activist who served for a decade as president of Madison's chapter of the National Association for the Advancement of Colored People, Hoskins said she taught Stubbs to always help people regardless of their backgrounds, to meet people halfway and to love everyone.
"Shelia, she has a big heart for people and it has always been her dream to help people, to let people know you can make it," Hoskins said.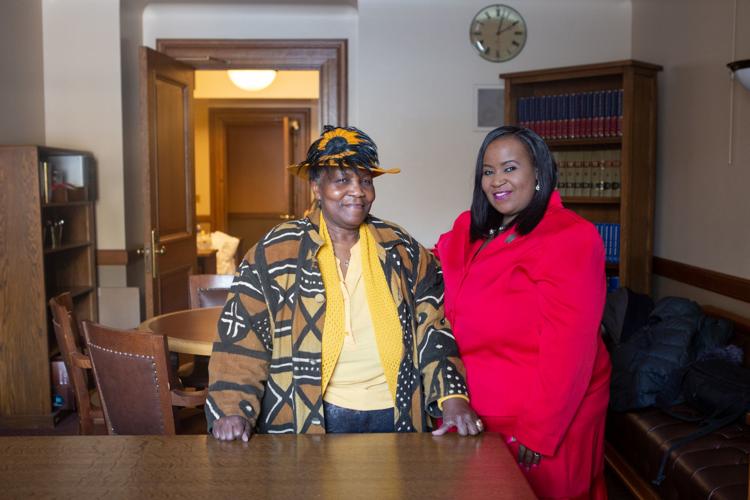 Stubbs, who holds a second bachelor's degree from Mount Senario College in Ladysmith and a master's degree from Cardinal Stritch University in Milwaukee, has also worked as a special education teacher. Seventeen years ago she and her husband, Godfrey, co-founded End Times International Ministries church, where she sometimes preaches.
After moving to the Broadway-Simpson neighborhood with her mother, Stubbs grew passionate about the community as she worked with neighbors and local elected officials to form partnerships that would be instrumental in its revitalization. She and Hoskins credit Joining Forces for Families — an initiative headed by the Dane County Department of Human Services — with playing a significant role in the neighborhood's transformation.
In 2006, Stubbs won her first political race, ousting incumbent Don Eggert to represent District 23 on the Dane County Board of Supervisors. She campaigned with endorsements from then-Dane County Executive Kathleen Falk, then-state Rep. Mark Pocan and then- Madison Ald. Tim Bruer.
The Capital Times reported at the time that the race turned "ugly" in its final days.
"Stubbs knocked Eggert's prescription drug discount card plan as being tied to President Bush, and Eggert was critical of Stubbs' mother's leadership of the local NAACP," the Cap Times reported.
"I hope Shelia understands the standard for public service is much higher than the standard for campaigning. If she takes that to heart, she will do well," Eggert said at the time.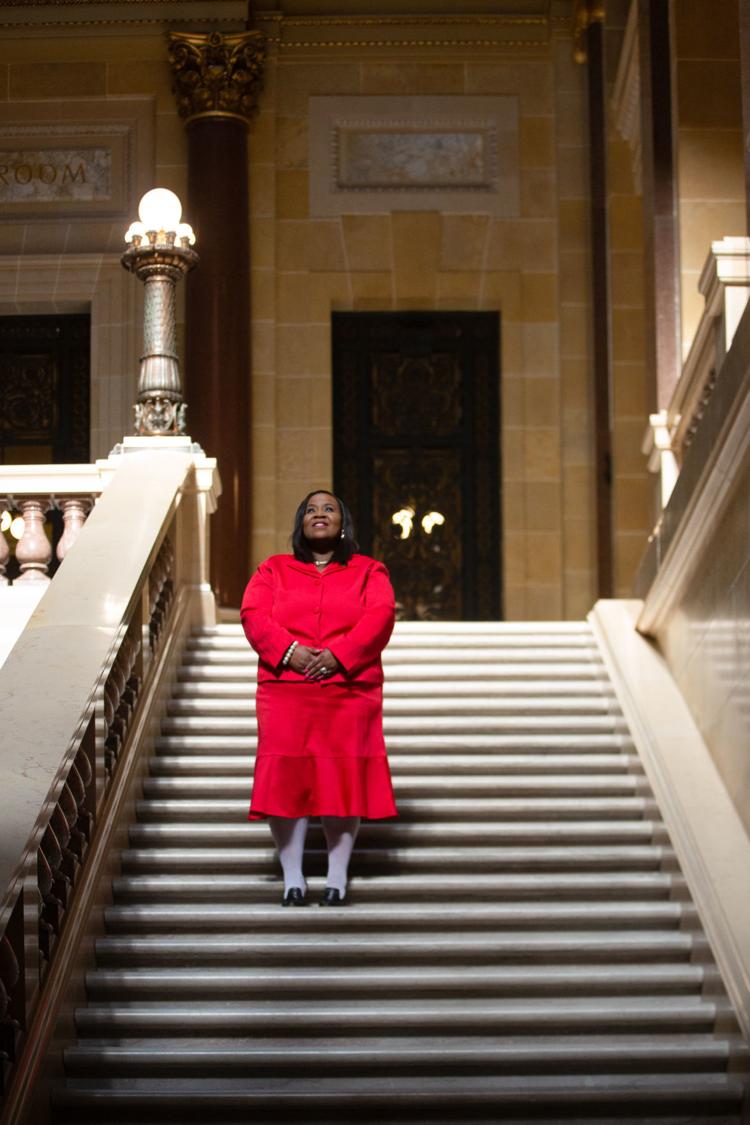 The Community Restorative Court offers alternatives to the criminal justice system for low-level offenders between the ages of 17 and 25, with input from victims and community volunteers. Dane County Board Chair Sharon Corrigan said she doesn't think the program would exist in the county if not for Stubbs, who traveled to research the model and brought people together to chart a course to bring it to Dane County.
"She has a unique style that is part charm and — she gets along well with others, but at the same time she is dogged in pursuing what she knows is right," said Corrigan, who has known Stubbs since 2010.
Both Corrigan and Rep. Dianne Hesselbein, D-Middleton, see a natural path from the county board to the Legislature. Hesselbein served with Stubbs on the board for six years before she was elected to represent the 79th Assembly District in 2012.
Stubbs' predecessor, Terese Berceau, served on the board from 1992 to 2000, and state Rep. Melissa Sargent, D-Madison, served from 2010 to 2014. Pocan and Sen. Tammy Baldwin were supervisors before running for Assembly.
"County government is the place where we're implementing programs from the state," Corrigan said. "You really learn a lot about state programs while you're on the County Board. Secondly, being on the County Board is being part of a small Legislature — we're just unicameral. So you learn those legislative skills about how to take an idea from just an idea to having it drafted, and working to bring parties together to achieve something."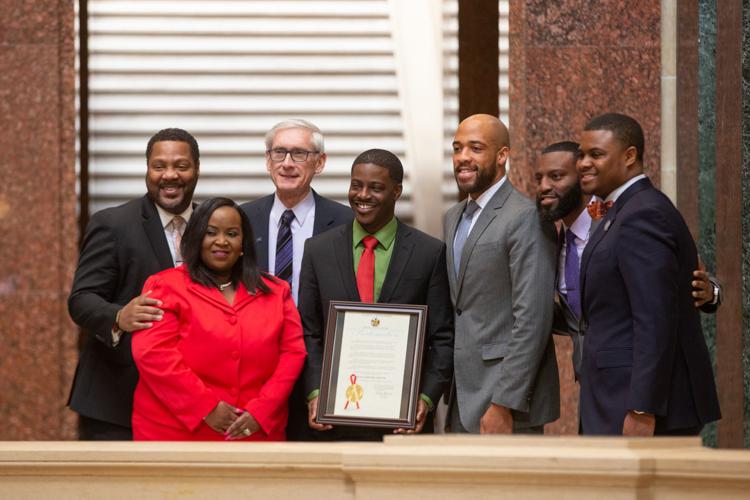 Each moment of Stubbs' day is guided by a deep, unwavering faith in God.
Prayer is not a daily activity for Stubbs, it's a throughout-the-day activity. She prays when she wakes up, before she makes phone calls, before she does interviews — it keeps her balanced.
"It's her faith that got her here. Her faith in God, her faith in people, her faith in family, but most of all trusting and believing in God and following her conscience, her heart," said her husband, Godfrey Stubbs.
Between Godfrey's ministry and Shelia's work on the board, they both have to travel at times, Godfrey said — but no matter where they are or what the time difference is, they end the night with a prayer together, even if it's by phone.
"That has been our foundation, our rock, is to put God at the center of our relationship," Godfrey said.
The two met in 1998 when Stubbs was vacationing with a group in the Bahamas, where Godfrey worked as a resort beverage director. He saw her walking with her mother and sister at an outdoor market and introduced himself. He told her he was going to marry her. She thought he was crazy.
She resisted his persistent efforts to take her out, but acquiesced to a breakfast date on the last day of the trip — only if her mother and sister could join them. They exchanged phone numbers, and he promised to visit her soon.
The journey back to Wisconsin included a turbulent plane ride and a broken-down bus. As she prayed for safety, Stubbs said, she found herself wondering why she'd been so rude to the man in Nassau. When she finally made it home, she said, her phone was ringing. She and Godfrey prayed together on the phone, and he visited her the next week.
After six years of long-distance dating, they were married in 2002 in Beloit. They have a 9-year-old daughter, Aquila, and she counts his four children and five grandchildren living in the Bahamas as her own, too.
"I know it was God's doing the whole time that put the two of us together," she said.
Rev. Alex Gee, pastor of Fountain of Life Church and president and founder of Nehemiah Community Development Corporation, said Stubbs' focus on faith represents a "new day" of clergy who aren't "locked to the pulpit," drawing comparisons to himself and to Dane County Judge Everett Mitchell, who is also a pastor.
"She's representing this new breed that's saying, 'Don't diminish our voices, don't lock us in the church, but when we come out, don't act as if our faith is not informing our sense of fairness, our sense of community, our sense of forgiveness, our sense of redemption,'" Gee said.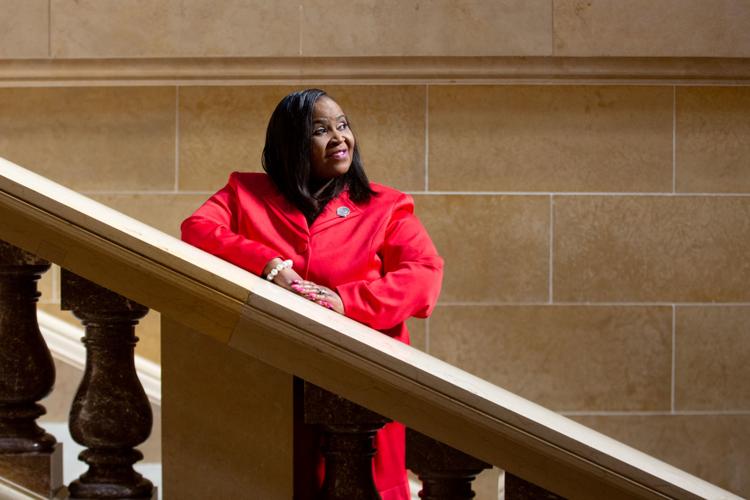 Gee said he is hopeful Stubbs' presence in the Capitol will influence efforts to reduce the state's staggering racial disparities thanks to her experience with organizations and programs that have proven effective.
"We look at disparities and we immediately say, 'Let's talk about the deficiencies in the black community,'" Gee said. "We never look at the systemic issues. We cannot look at the brokenness in the black community and not look at the disconnect between the state Capitol and the black community."
Sens. Lena Taylor and LaTonya Johnson, both Democrats representing Milwaukee, are the only black members of the state Senate. Taylor has been in the Legislature for 16 years, Johnson for seven. Stubbs is one of six black members of the state Assembly, and the only black lawmaker who does not represent Milwaukee.
The first black man to be elected to the Wisconsin Legislature was Lucian H. Palmer in 1906. Marcia Coggs was the first black woman to be elected to the Wisconsin Legislature, 71 years later in 1977.
A number of studies in recent years have found that Wisconsin ranks among the worst states in the country in measures of racial inequality. Disparities exist in employment and incarceration rates, educational outcomes, health and income, and are particularly stark in Madison and Dane County.
"What I'm hoping (Stubbs' election) really means is more resources for 'boots on the ground' organizations, not just ours, but the real grassroots organizations that are really doing work and understand systemic change," Gee said. "It's an opportunity for a real understanding of what it means to be involved in our own local and statewide politics — a chance for us to be able to think differently about how we communicate our needs, how we make our needs known, how we hold our government accountable."
Stubbs' new role coincides with the election of the state's first black lieutenant governor, Mandela Barnes, and Democratic Gov. Tony Evers, who in his State of the State speech discussed efforts to reduce the state's educational achievement gap and highlighted the work of Madison's Lisa Peyton-Caire, founder and president of the Foundation for Black Women's Wellness.
Stubbs said she was encouraged by what she heard from Evers' speech.
In the Legislature, Stubbs said, her priorities are to work on criminal justice reform efforts, education policy, student debt and environmental issues. She'd like to help create restorative justice courts throughout the state and she plans to work on efforts to end racial profiling.
Stubbs campaigned on criminal justice reform, diverting funding for prisons to education, implementing universal background checks for gun purchases, protecting abortion access, providing universal access to health care, supporting workers' rights, strengthening the social safety net and bolstering environmental protections.
While campaigning, she had several negative experiences she believes were motivated by the color of her skin. She received national attention after a constituent called police, suspecting a drug deal, while she was knocking doors with her mother and her daughter. She described the experience at the time as "degrading," "humiliating" and "insulting."
A person claiming to be the caller later sent media outlets an anonymous letter saying he had not seen her before he called police, and was concerned with activity at a local drug house.
Hesselbein was shaken by that experience and by another one that occurred while she was out campaigning with Stubbs. Both Stubbs and Hesselbein recall a man telling Stubbs he wouldn't support her because she didn't "have a job." Hesselbein, who is white, said she had never heard or been asked about her employment status during her campaigns for school board, county board or the Legislature.
"She always tells me, 'It's different to be me,' and I get that and I understand that, but until you see that," Hesselbein said. "We turned away from the door, got away from it and she was like, 'Now you know what I mean.' It's those comments that really hurt … It cuts."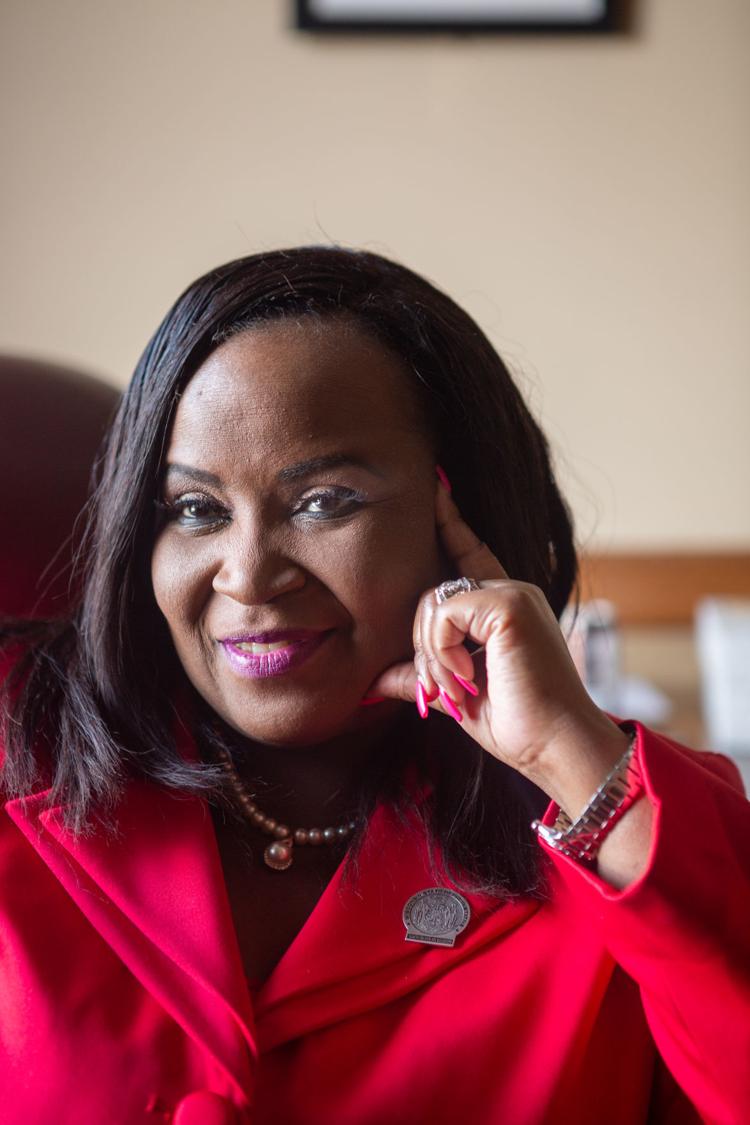 The 77th Assembly District is diverse, covering some of Madison's poorest neighborhoods — Allied Drive and Lake Point — as well as some of its wealthiest — Nakoma and Shorewood Hills.
Hesselbein said she encouraged Stubbs to run for Assembly whenever Berceau opted to retire. Berceau endorsed Stubbs in the four-way primary to fill the seat.
Asked why she thinks Dane County didn't send a person of color to the Legislature until 2018, Hesselbein noted that local lawmakers tend to hold their seats for a long time, which means there are few opportunities to run against a candidate who isn't an established incumbent.
Sen. Fred Risser, D-Madison, has served in the Legislature for 62 years. Sen. Jon Erpenbach, D-Middleton, and Sen. Mark Miller, D-Monona, have both been in the Legislature for 21 years. Berceau served in the Assembly for 20 years, representing the 76th Assembly District from 1998 until 2012, when redistricting moved her to the 77th. Former Rep. Spencer Black had represented the 77th Assembly District for 26 years before stepping down in 2010.
"I think people haven't had a chance to vote for people," Hesselbein said. "Part of it is that we serve a long time in Dane County, so those opportunities don't always happen. But it's important. When Shelia was running, she would talk about her daughter and she said, 'I'm running so if she decides to run, or a girl like her, it'll be different.'"
Stubbs said she wants to be known as a lawmaker who is part of the community.
"I don't want to be somebody that they see, I want to be somebody that they know," she said.
And as a "first" in Dane County, she wants to make sure the path gets easier for those who follow her. Once again, her directive is to make it better.
"My ancestors went through more. Some of them died so I could have a right to come in this Capitol. Some of them died so I could vote. I owe them everything that I have," Stubbs said. "And when I looked in the eyes of (my daughter), I told her this … you will not go through what I did. It is my responsibility to make it better for you."