Sent away: Dane County is increasingly sending troubled kids out of state for treatment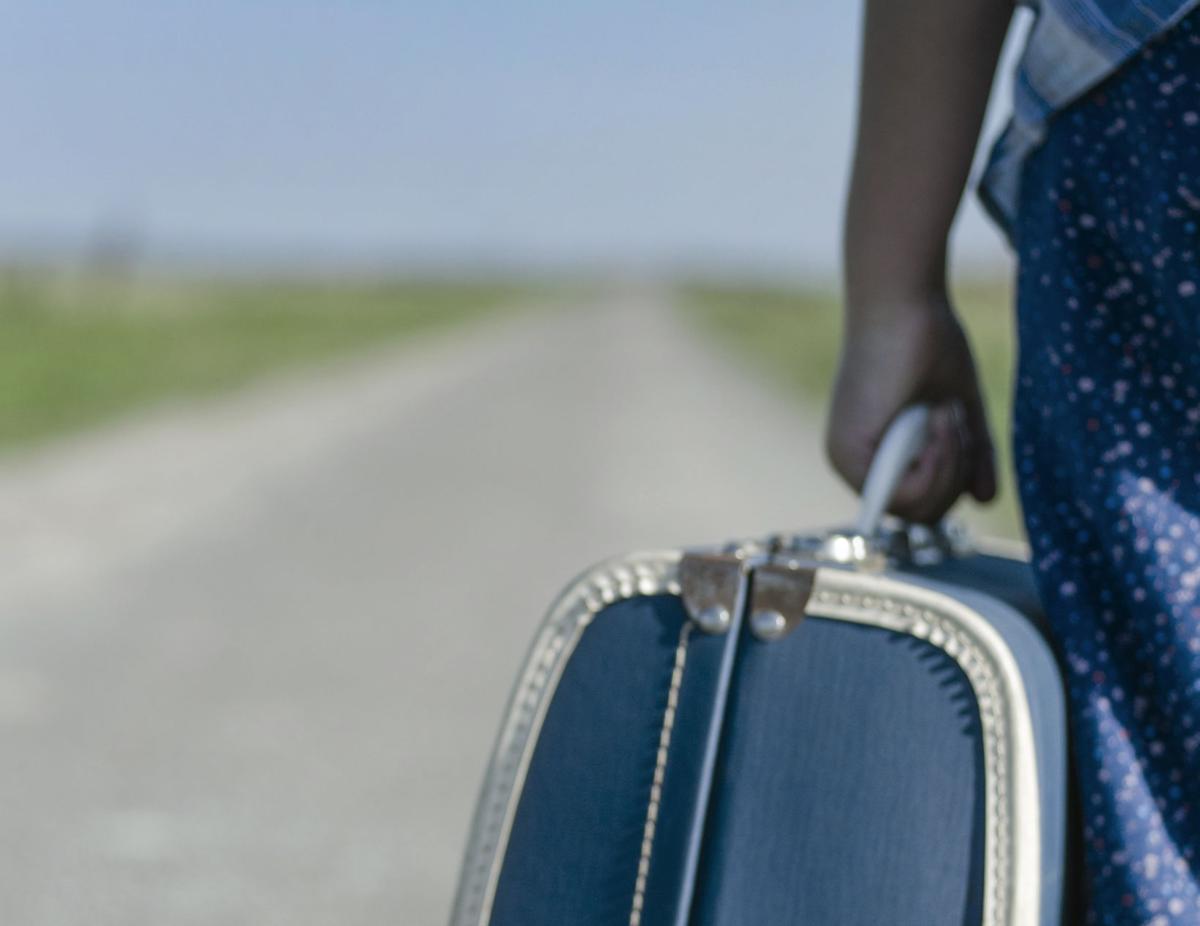 One girl is 12. She has suffered "significant neglect," including physical abuse. She has witnessed family violence and grown up in a poorly functioning family. She has impulse issues and is at risk to attempt suicide. She is not resourceful, makes poor decisions and has little in the way of support.
Another girl, 13, is on the autism spectrum, has anger issues and problems functioning in school. She suffers from anxiety and psychosis, a disorder that includes loss of contact with reality.
Along with three other Dane County girls between 12 and 13 years old and one boy, they have witnessed or experienced violence, abuse, neglect or other trauma. Three of the girls have scored a six — the highest score — on the Child and Adolescent Needs and Strengths Level of Need assessment, which helps determine where youth needing care outside their homes are placed.
All but one have been sent to psychiatric residential treatment centers in other states — Illinois, Indiana, Michigan or Oklahoma. There are no facilities available in Wisconsin to offer the treatment they need.
Dane County health officials and juvenile justice experts say the absence of an appropriate in-state facility is not anyone's fault. It's the result of a set of factors that have built up and changed over time, leading to a population of youth with more complex needs and a shortage of treatment options. It's also a relatively new issue for Dane County, which placed its first youth in an out-of-state facility in October 2016.
"This is not something we wanted to have happen, and we did everything in our power to avoid it," said Marykay Wills, children's mental health and alternate care manager with the Dane County Department of Human Services.
Dane County is not alone. Twenty-nine Wisconsin youth from other counties were placed in out-of-state facilities in November 2016, according to data from the state Department of Children and Families. The most — eight — were from Milwaukee County, followed by three from Rock County. Those numbers do not include Milwaukee County youth on delinquency orders. States housing Wisconsin youth at the time included Arkansas, Illinois, Indiana, Iowa, Michigan, Minnesota, Nebraska and Tennessee.
"The increase in kids being sent out of state … that was pretty much unheard of," said Dane County Circuit Judge Shelley Gaylord, the county's presiding juvenile judge.
The issue has reached a "crisis level," said Dane County juvenile court administrator John Bauman. But while officials throughout Wisconsin agree out-of-state placements are a problem, many agree there is energy and willingness to find a solution.
"Do we have the solutions today? No," said Portage County Health and Human Services Director Ray Przybelski, who helps coordinate a statewide workgroup aimed at addressing the placement issue. "Are we working on it? Absolutely."
Looking into the treatment of youth involved in the justice or human services systems is complicated by the need to protect the privacy of minors. The heightened level of confidentiality can make the issue difficult to navigate for an observer outside of the system.
Youth in the juvenile justice system and youth who are determined to be in need of protection or human services have a variety of options for placement. Beyond diversion services like community service and teen court, youth can be sentenced to counseling, supervision, electronic monitoring or an out-of-home placement such as a foster home, group home or residential care center. Those services are provided by counties and overseen by the state Department of Children and Families, while correctional placements are directly administered by the state Department of Corrections.
A residential care center is a private facility considered to be more intensive than foster and group homes, serving children with higher needs including mental health and substance abuse issues. These facilities typically have a larger capacity than a group home or foster home, and generally have an internal school program for residents.
For years, most counties have focused on finding community-based solutions rather than sending youth to correctional facilities. For some judges, that preference was recently influenced by allegations of inmate abuse at the state's youth corrections facilities, the Lincoln Hills School for Boys and Copper Lake School for Girls. A wariness of those facilities still plays a role in sentencing decisions, officials said, but Dane County's efforts to keep youth in the community came before those issues arose.
"Other counties are trying to do things differently, trying to increase diversion programs and opportunities and prevent kids from going (to corrections) if possible," Bauman said.
Judges responsible for deciding where to send youth have to walk a line between what is best for the individual and what is best for the community, Gaylord said.
"We have the legal requirements of trying to sort out what's going to result in rehabilitation and community protection," Gaylord said. "We're trying to meet the need within that context, and the specialized care that they might need as well."
When a judge opts to send a child out of state for treatment, it's because his or her needs cannot be met by a Wisconsin facility, or because there isn't room at an appropriate care center.
"There's no doubt that we did see across the state an uptick of a number of kids that were being sent to facilities outside the state of Wisconsin and, very basically put, it's just that there weren't facilities that were willing to accept and/or meet the needs of these young people," Przybelski said.
The diminished capacity for in-state treatment is a side effect of a combination of mostly positive changes that have, over time, changed the state's provider network, experts said.
"There's nobody doing anything wrong — it's really doing stuff right," said Jim Moeser, soon-to-be-retired deputy director of the Wisconsin Council on Children and Families and chairman of the Governor's Juvenile Justice Commission. "But the back end of that is the demand for some of those kinds of placements has reduced significantly. It's a supply-and-demand kind of issue."
For one, fewer children are being arrested and entering the formal corrections system. The number of juvenile arrests in Wisconsin in 2015 — the most recent year available — was 44,157, down from 68,960 in 2011, according to data from the state Department of Justice. A 2015 report from the Wisconsin Council on Children and Families found that juvenile arrest rates in Wisconsin declined 53 percent from 2005 to 2014.
As counties have turned more frequently to treatment options that keep children in the community — like Dane County's Children Come First program, which offers "wraparound" care services coordinated between family and professionals — the demand for residential care centers and group homes has decreased, leading to closures and downsizing, said Dane County Human Services director Lynn Green.
A state-imposed cap on reimbursement rates for private residential care centers — a policy counties welcomed at the time, to help control costs — has also led RCCs to turn away children they don't believe they have the resources to care for, Green said. While the state licenses RCCs, payment is made by the county or, in rare cases, a private payer.
"The market is such that they can take kids that aren't as needy and are a little easier," Bauman said.
The cap also doesn't apply to children from other states, which means an open slot may go to a child from another state who can garner a higher reimbursement rate. That, in turn, could force a Wisconsin child with high needs to be sent out of state, Green said. The state Department of Children and Families does not track placement of children outside its jurisdiction, so it does not have a tally of how many out-of-state youth are in Wisconsin facilities, a spokesman said.
Licensed capacity for residential care centers in Wisconsin decreased by about 24 percent from 2010 to 2015, according to state data. Licensed capacity for group homes decreased by about 33 percent over the same time period.
In addition, officials say they have noticed a new obstacle: a small number of youth with more challenging behaviors.
According to a November 2016 DCF report, the children placed in out-of-state residential care centers have "experience(d) high rates of trauma, specifically in the areas of emotional abuse, neglect, sexual abuse, physical abuse, and witnessing family violence." Many of them have high needs related to trauma, and struggle with anger management, anxiety, depression, impulsivity and hyperactivity.
"As a group they tend to be highly reactive and impulsive and often considered a significant danger to themselves or other people. They are more likely to have experienced complex trauma and have few cornerstone strengths or coping skills," Wills said of the children Dane County has sent out of state.
Bauman, who has been working with children and families since 1985, said it seems to him the state currently has a group of children with more difficult challenges than in the past.
"Maybe that's because they're harder to place, so we're all struggling and we're seeing them all the time, and seeing them not be successful, whereas they were more successful in some of the places that were previously open and are now closed," he said. "It's hard to say exactly."
Pryzbelski said more children are being diagnosed with serious mental health issues at younger ages. For example, a bipolar diagnosis or a display of psychotic features in children as young as 10 years old wasn't something he encountered 25 years ago.
Gaylord, who started practicing law in 1980, agreed. Juvenile judges see more children with untreated, intense trauma emerging at younger ages, she said. At the same time, she said, she feels the community is coalescing to find ways to intervene earlier in children's lives before trauma compounds over the years.
Even though many youth placed in out-of-state facilities are removed from difficult situations at home, distance creates another set of problems.
"Anything that keeps kids closer to home is better for lots of reasons, in terms of both ongoing family contact, but also re-entering or reintegrating back into the community," Moeser said. "It gets exponentially harder the farther away you are."
Technology like video conferencing can help bridge the gap, but it's not the same as a face-to-face visit from family or a counselor, Moeser said.
There are "a lot of rough edges" to smooth out when it comes to placing a child out of state, Gaylord said. Family therapy needs to be arranged. A transition plan needs to be developed for the child's release — ideally back to his or her home. Gaylord said she schedules more frequent reviews for out-of-state placements to make sure they are working out.
"You just do the art of the possible and try to patch something together you hope works," she said.
When appropriate, Wills said, Dane County will pay for families who otherwise can't afford the trip to visit their children.
"We know in order to get them back to the community they need to see the family," she said.
The county is also required to have face-to-face contact with children in out-of-home placements, which means social workers will fly or drive to other states to visit the children who are placed there. County employees will also travel to visit facilities to vet them before a child is placed in one, Green said.
Green said she hasn't added up those costs to the county. But facilities in other states also come with higher rates, in general, Wills said, charging about $100 more per day than most Wisconsin facilities.
"There's always a fiscal aspect," Green said. "Above all, it's not the best arrangement for the kids."
If sending kids to other states is not the best arrangement, in some cases it may be the only option.
"As we look for options, as counties, we have to do something that is going to assure that the young child is receiving the treatment … and hopefully either getting them to where the behaviors are controlled, and they can hopefully, at some point, have a successful transition back into the community," Przybelski said.
"When they're at that level of need, kids need to be in a place that helps them become stable for an extended period of time," Bauman said. "These kids didn't wake up with these issues that they have and it's not going to be resolved overnight."
Wisconsin's juvenile placement issues won't be fixed overnight, either.
"We have been committed since the '80s to not send kids out of state. That has always been a goal of ours," Green said. "As small as the numbers are and while I don't think we're doing anything wrong, I think we've just reached this point, statewide and in Dane County — we certainly are unhappy with it and are committed to trying to do everything we can to try to develop alternatives."
At the state level, the Wisconsin Association of Family and Children's Agencies and the Wisconsin County Human Services Association have partnered up to lead a workgroup to find solutions.
"DCF appreciates the efforts that the WCHSA workgroup is undertaking to try to ensure that we have the best available (residential care center) options in Wisconsin. Once the WCHSA workgroup finalizes their recommendations, we will review and consider any recommendations that they develop," said DCF spokesman Joe Scialfa. "We also strongly encourage the counties to consider coming together and working with a provider or providers to help develop new programming if the providers do not currently have the services they feel are needed and causing them to make a placement out of state."
DCF also plans to reach out to the private businesses that run RCCs in the state to discuss the possibility of expanding operations or services, Scialfa said. That plan was made after the agency sought feedback last summer from about 800 people and groups regarding the state of youth justice in Wisconsin.
Another workgroup, launched in Dane County, will follow the statewide group's lead before releasing its own recommendations, Bauman said. The Dane County group had its second meeting earlier this month.
"The universal theme was we really need to have people who are willing to hang in there," Bauman said. "We can come up with resources as a system to wrap around kids, to help providers, but there needs to be people, if it's not a residential treatment program, who are willing to hang in there with kids through all the rough times."
Gaylord said she has already seen evidence of that as providers throughout the state recognize the shortage of resources and capacity.
"We try to patch together things in the community before we attempt sending them out (of state)," Gaylord said. "I can tell you some of the group homes and foster homes have been very abiding of some behaviors that they wouldn't have been able to manage before."
Gaylord said a change to the state's payment model for residential care centers may be needed. Moving away from a model that pays per bed could allow higher-level facilities to hold open a few spots for high-needs youth.
Another improvement could be developing a specialty foster care system that can charge high rates, as part of a community-based wraparound program, Moeser said. But the challenge in developing these programs is ensuring there is enough demand for them to remain fiscally viable.
State changes could include adjusting reimbursement rates or changing licensing standards for foster homes, Moeser and Gaylord said.
A Wisconsin Association of Family and Children's Agencies issue paper offered suggestions for alternative placement options, including intensive home-based care, in which a staff member comes to the home and works with law enforcement and mental health workers to stabilize the situation for up to 72 hours, followed by intervention services for up to eight weeks.
In Dane County, officials continue to try to intervene early, with programs like Building Bridges, which offers in-school mental health support in an effort to improve classroom behavior. The earlier children are connected with those resources, the less likely they are to end up in need of an out-of-home placement years down the road, Green said.
"It's an uphill battle in the current climate we're working in, with families struggling with poverty, the opioid epidemic we're dealing with. It gets harder and harder to try to intervene earlier and try to deal with the trauma that a lot of kids are experiencing, just because of life circumstances," Green said.
Still, there is "energy … to move the ball forward," Gaylord said.
"I have every reason to believe that there's a lot of smart people who understand this and will find some solution, as best they can," Moeser said. "There's going to be some kid that pops up that just doesn't fit somewhere. That's not going to ever end — but maybe it's a few instead of 20."
Share your opinion on this topic by sending a letter to the editor to tctvoice@madison.com. Include your full name, hometown and phone number. Your name and town will be published. The phone number is for verification purposes only. Please keep your letter to 250 words or less.