Two Midwestern Senate Democrats made their case for a sweeping federal elections bill on Wednesday, meeting with voting rights advocates for a roundtable discussion at the Urban League of Greater Madison.
"Right now in the wake of Trump's big lie, voter rights are under attack across the country, including here in the state of Wisconsin," said Sen. Tammy Baldwin. "Voting rights are the foundation of our democracy, and our democracy works best when all of our voices can be heard."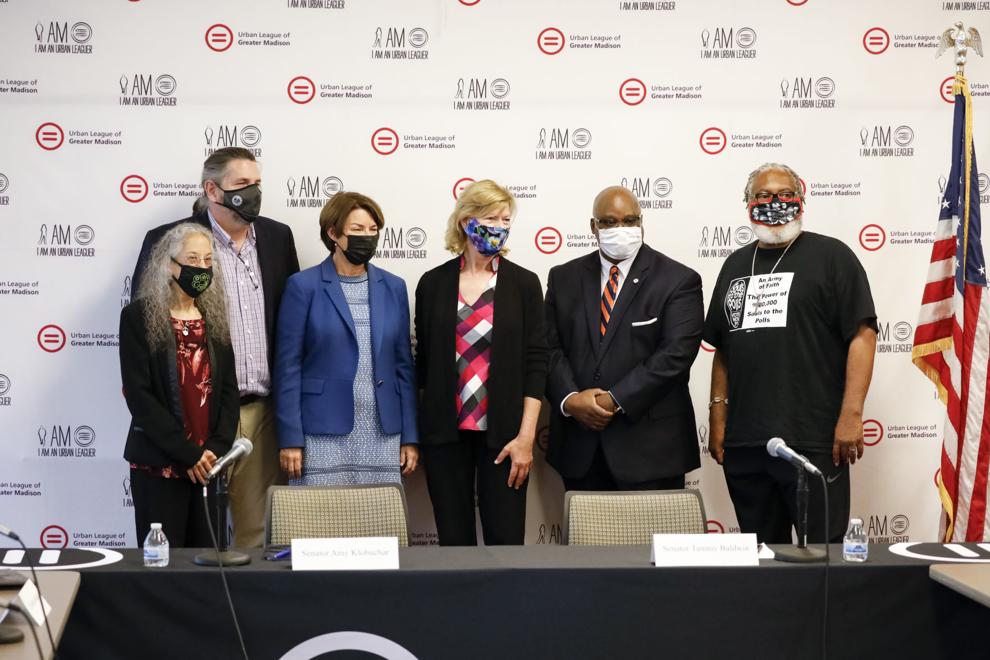 Baldwin joined Sen. Amy Klobuchar of Minnesota, along with Dane County Clerk Scott McDonell, Urban League president Ruben Anthony, Souls to the Polls executive director Rev. Greg Lewis and Rabbi Bonnie Margulis, to discuss the For the People Act.
Klobuchar said she's optimistic about the bill's future, despite no signs of the Republican support it would need to pass without changing the Senate's filibuster rules to allow passage on party lines. 
The senators said they've been working with West Virginia Democratic Sen. Joe Manchin, whose hope is to achieve bipartisan cooperation. But should that not come together, the conversation could turn to procedural changes, and they suggested he might be willing to consider changes to the filibuster.
"All I know is my job right now is to get an agreement on this bill so we have a place we can begin," Klobuchar said.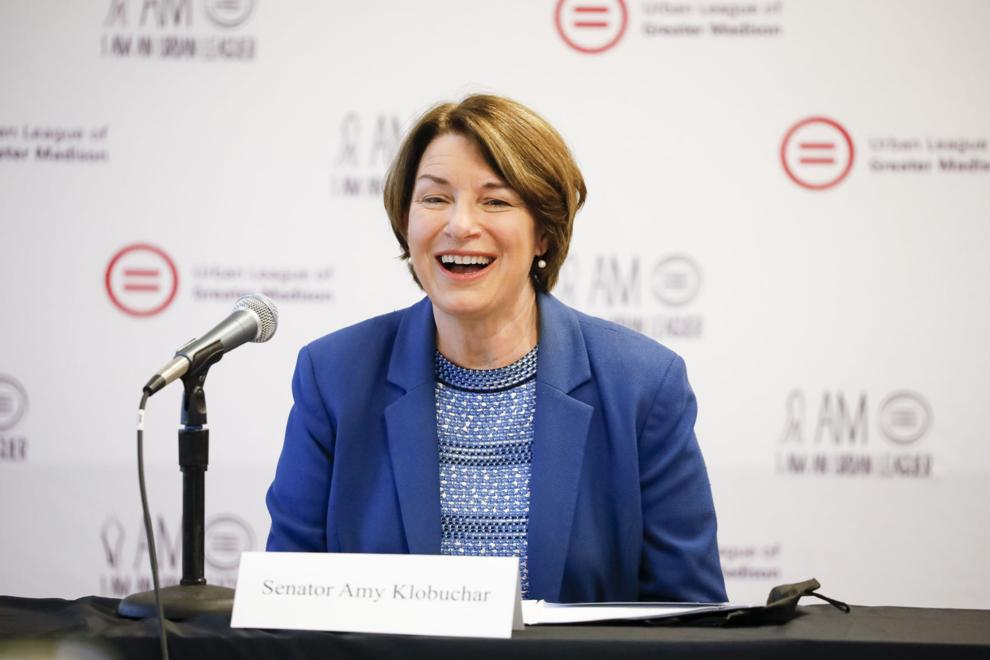 The bill would expand voting access, setting minimum standards for things like early voting and same-day registration. It would also implement nonpartisan redistricting and require increased disclosure of political spending. Republicans view it as a federal overreach on election administration, while Democrats argue it is necessary to combat state-level efforts to restrict voting access.
Baldwin and Klobuchar pointed at Republican election bills and investigations into the 2020 presidential election as evidence federal legislation setting national minimum standards for voting access is necessary. Klobuchar argued that Republican efforts to make voting more difficult should be viewed in the same light as the Jan. 6 attack on the U.S. Capitol — "people … are trying to upend our democracy by taking away people's right to vote or by storming into a Capitol."
"We are in the fight of our lives," Anthony said. "We have to pay attention and educate ourselves in the community about how groups are trying to change the landscape in America. They are attempting to dismantle American democracy."
Their visit came just a few weeks after Democratic Gov. Tony Evers vetoed a set of Republican bills that would have limited who can return an absentee ballot on behalf of a voter, barred election officials from filling in missing information on absentee ballot submissions, and required elderly and disabled voters to show a photo ID in order to vote absentee.
The discussion also comes as state Republicans pursue a review of the 2020 election that Reince Priebus, Trump's former White House chief of staff and the former head of the state and national Republican Party operations, said during a podcast interview would cost at least $680,000. Baldwin denounced the effort as a "faux and partisan investigation being conducted … that is undermining people's faith in our elections and our democracy."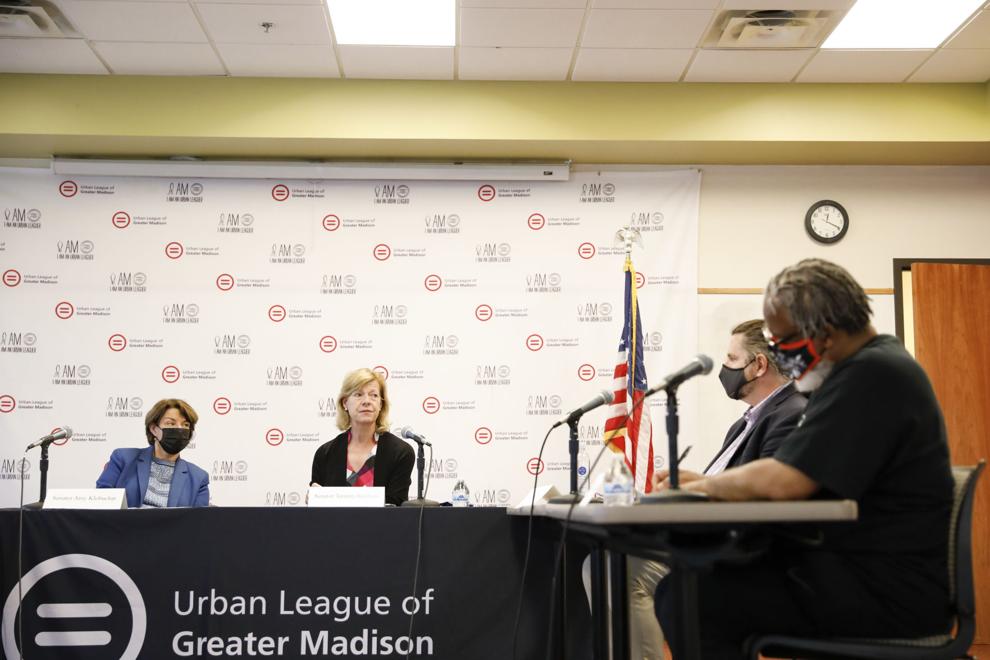 Republicans said the senators' priorities were misplaced.
"Instead of pushing the 'For the Politician Act' on everyday Wisconsinites, Amy Klobuchar and Tammy Baldwin's time would be better spent fixing the Biden administration's ongoing crisis in Afghanistan," said Republican National Committee spokeswoman Preya Samsundar in a statement.
Evers was originally scheduled to join the roundtable, but instead visited Fort McCoy to be briefed on the effort to house Afghan refugees at the western Wisconsin military base. Republican U.S. Sen. Ron Johnson and several Republican state lawmakers also visited the base on Wednesday.
Share your opinion on this topic by sending a letter to the editor to tctvoice@madison.com. Include your full name, hometown and phone number. Your name and town will be published. The phone number is for verification purposes only. Please keep your letter to 250 words or less.