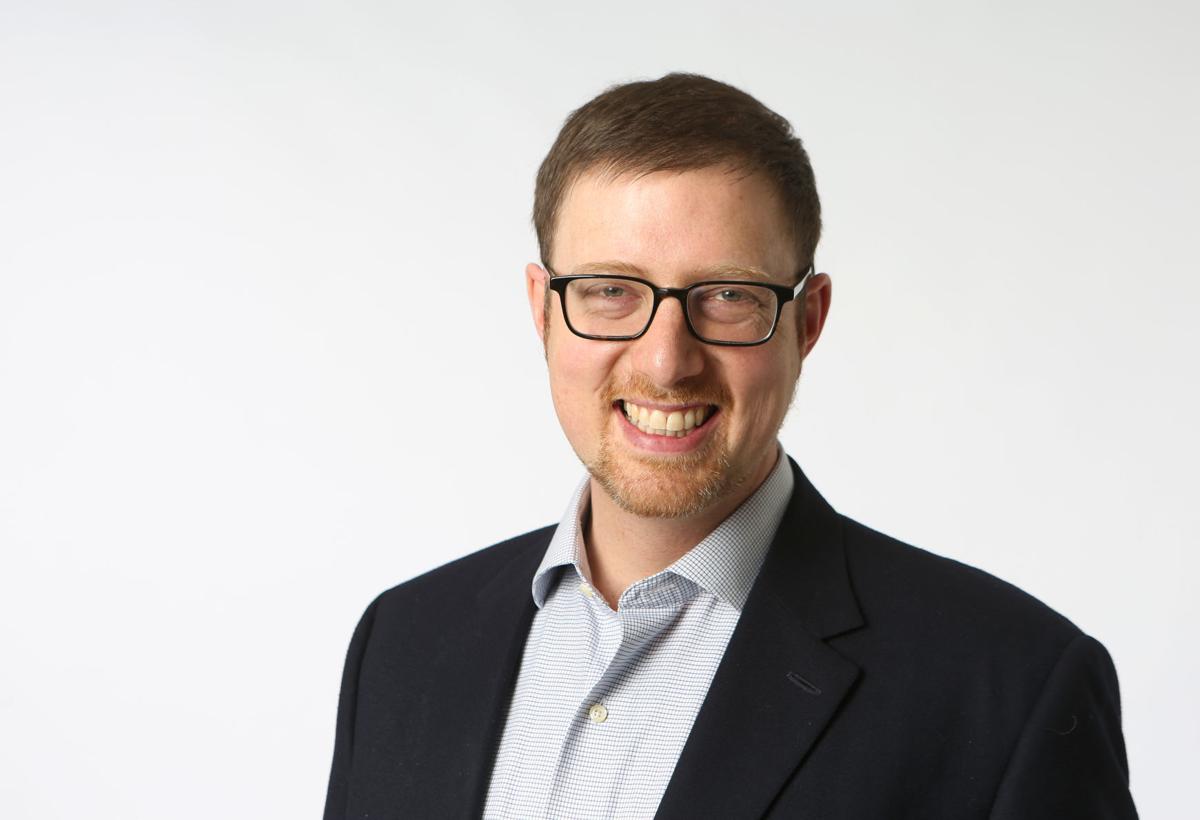 After growing up in Madison, MoveOn senior adviser Ben Wikler had wanted for years to move his family from Washington, D.C., to his hometown. They finally made the move — to the house where he grew up — late last year, and just a few months later he decided to run for the open Democratic Party of Wisconsin chair position.
Wikler, 38, has been politically active most of his life, with experience ranging from interning for former U.S. Sen. Russ Feingold to helping start the Student Global Aids Campaign. 
With Milwaukee County Supervisor Felesia Martin and Outagamie County Democratic Party chair Lee Snodgrass on his ticket, Wikler was the first candidate to enter the DPW race and, so far, the only one. He talked with the Cap Times about his activism background and his goals for Wisconsin Democrats. A longer version of this interview will air on the Cap Times' Wedge Issues podcast on March 15.
You have deep Madison roots. You were on the Cap Times student editorial board as a kid and we've got photos of you in our archive from when you were in high school.
I got started pretty early in all this stuff. My first political memory is going to a Jesse Jackson rally on the Capitol steps when I was seven. And then when I was 11 I had my first experience volunteering for a campaign, stuffing yard envelopes and putting up yard signs. My godmother ran for Congress, a woman named Ada Deer. She's one of the most amazing, inspirational people you'll ever meet. So from the time I was a kid, I was hearing, "Your job is to change the world." And from there I've kind of never stopped. I find I'm happiest when I'm involved in a fight that is bigger than myself.
The photos from my high school days in the Cap Times archive are from my senior year at West High when I started a group called Students United in Defense for Schools, which like so many things in politics, was chosen for the acronym: SUDS. Our slogan was "It's time to clean up school funding." That campaign was trying to change the school funding formula for the state of Wisconsin, so I was working with student council leaders from throughout the state trying to petition the state Legislature. All these students came to Madison and went to the Joint Finance Committee and testified at their hearings about the budget. And that year they wound up putting in an extra $20 million for special education, so all of us who were involved had this formative experience of being part of a fight about something that affected us, that we cared about, and then actually making a difference — which kind of spoils you for life as an activist.
What was your path from after college to where you are now?
I worked in politics and comedy, Air America Radio, a bunch of things on campaigns. I worked on climate change advocacy for years, and then started a podcast called The Good Fight, and MoveOn was a sponsor. My first time working with MoveOn was in 2008, then in 2013 I was doing my podcast I became sort of a spokesman and strategist for MoveOn, and then I became their Washington, D.C. director in fall of 2014. I had this experience of having a Democratic president and a hostile Republican Legislature, which feels a lot like Wisconsin right now. We worked closely with the Obama administration on things like the Iran nuclear deal and stopping war.
Then Trump was elected. I was planning to move home, my mom and stepdad live in Madison and I wanted us to raise our kids here and be near them. But when Trump was elected I had to fight. The biggest fight for me was the fight against Affordable Care Act repeal, because we were supposed to lose. My wife went on to get a Ph.D. in health policy, so she was working in the Senate while I was organizing protests outside the Capitol, and we would come home and put the kids to bed and stay up late talking about strategy — so activism can bring families together.
So you moved back in December and jumped right back into state politics, protesting the lame-duck session. When did you start thinking about running for DPW chair?
In the fall I was thinking about the spring. I'm a senior adviser at MoveOn now. I thought I'd come home and be involved in trying to stop Trump through MoveOn, but I also knew I'd need to find a way to plug into the battles here. So I started asking people, how can I help?
The thing that I know is at MoveOn there's a bunch of different kinds of organizing and techniques and tools that we've built that are not being used at the scale here. One example is text messaging — there's a program called Hustle, which is great — it's expensive, is the challenge. MoveOn created an open-source version of that tool which costs one-tenth of that cost to use. I think the Democratic Party here could make it available to everyone for free.
My whole life has been about believing in grassroots organizing. It's so much more satisfying and exciting to be part of it when every minute that you spend is more powerful. What's exciting for me about this job is a chance to empower people who are doing the work and fighting the fight throughout the state so we can build something from the ground up.
You're the only candidate in the race right now and you recently released a list of endorsements — but if you end up with an opponent, I'm guessing the first thing others will say is, this guy is just coming in from D.C. and hasn't been here that long, what does he know?
That is a completely fair first question that people would have — what the heck is this guy thinking? He hasn't been here for a bit. My answer to that is, Wisconsin blood runs through my bones. I am every bit from here. And I've been in different trenches this entire time. I've been in the fight, and I think what I can offer as a state party chair is some ideas and tools that can complement what people have built here. I have no illusions that I know all the answers to everything, and one of the things I'm really enjoying about this race is how much I get to learn from everyone. There are county parties doing amazing things, there are outside groups — all this work people are doing to build the bench, it's great. No one saves anyone in politics. People organize themselves. What I have to offer is ways people can be more powerful in the work they're already doing.
What has the Democratic Party been doing right in Wisconsin?
The number one thing that is not true everywhere, is never giving up in the face of overwhelming obstacles and challenges. The experience of losing three successive governor's races is really, really tough, and people keep coming back. The people who poured themselves into every single one of those races and came back in 2018 and won, are my heroes.
The second thing is there's been this spirit of building and trying to figure out how to do it differently. There's now a statewide field program that's knocking on doors year-round and organizing people and telling them how to do it.
One of the ideas that I really want to bring to the party is to figure out how the party shows up in these issue battles between elections, working with the governor. I want to work with county parties to lift up local trusted messengers to speak up on these issues so we can try to shape the terrain our elected officials are working on.
Are there things the party needs to change?
This piece around building a communications apparatus around the state, we're in a different political moment now than we used to be. I think there's more of an opportunity to try to do that than there was before. And on the technology side, we're ready for an upgrade. Right now across Wisconsin people use paper packets when they knock on doors. In lots of parts of the country people are using apps. Figuring out how to do the training and the deployment, I think we can do a lot — it's one of those things where you can make people's time more valuable. I think we need a technology team.
What's your elevator pitch for people who are thinking about supporting you in the chair's race?
I want you to think about, what is the fight where you have felt most empowered and most effective, and to think about what it would be like to have that be what it's like to be a Democrat in the state of Wisconsin. I am running to help equip you with the most powerful tools and training and support so your time is as valuable as it can be. I want to bring a spirit of believing in the grassroots, I want to redouble the commitment to that spirit within the party. That infuses all the best things the party does already, and that is also the story of my life. I want to work with you to make that the story of what politics is like in Wisconsin and the way that we win.
Share your opinion on this topic by sending a letter to the editor to tctvoice@madison.com. Include your full name, hometown and phone number. Your name and town will be published. The phone number is for verification purposes only. Please keep your letter to 250 words or less.