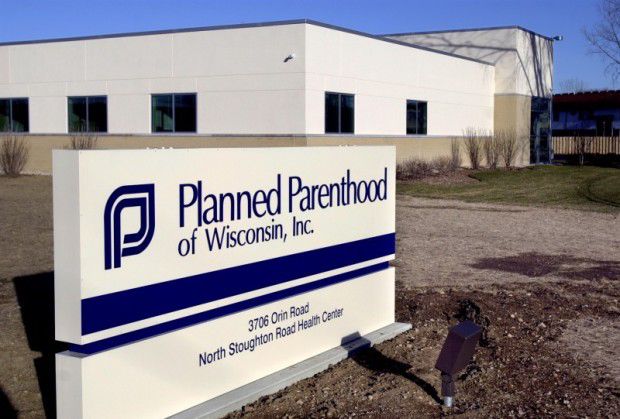 Planned Parenthood of Wisconsin will permanently shutter one of its three abortion clinics in the state, leaving Madison and Milwaukee as the only cities in Wisconsin offering abortions. 
Planned Parenthood officials said Monday the organization will not reopen its Appleton North clinic after a temporary closure, citing an inability to meet proper security standards to protect patients and staff. 
After the attack, Planned Parenthood facilities throughout the country reviewed the security measures they had in place.
Planned Parenthood of Wisconsin determined its Appleton North facility would not be able to meet the "more stringent and scrutinized approach" needed after the Colorado attack, said chief operating officer Chris Williams. 
The decision isn't a response to a specific threat, Williams said, but "constant threats" occur at all of the organization's sites, he added.
Another Appleton clinic, which provides services including cancer screenings, birth control and STD testing, will remain open.
Dr. Kathy Hartke, chairwoman of the Wisconsin Section of American Congress of Obstetricians and Gynecologists, said the closure is a "significant loss" for women in northern and central Wisconsin.
"These are women who need care, and we are letting them down," she said.
But Julaine Appling, director of the conservative Christian organization Wisconsin Family Action, said the clinic's closure is a victory not for the pro-life movement, but for women.
"Planned Parenthood likes to send the message that they are the only respite for women in crisis pregnancy situations or women who think they might be. But Planned Parenthood with their abortion end-game is not the only option," Appling said. "Women in the Appleton area have wonderful Pregnancy Resource Centers available to them, where they and their unborn child will be treated with dignity and respect while offering real help and hope. Many of these Pregnancy Resource Centers also have medical clinics making them able to offer a wide array of services. Keeping this Planned Parenthood facility closed bodes well for the women in the greater Appleton area."
Crisis pregnancy centers, or CPCs, are nonprofit organizations that counsel pregnant women against having abortions and promote abstinence instead of safe sex. Most CPCs are not medically licensed, but the ones that are sometimes offer services like pregnancy testing.
Some women could have to travel as far as 200-300 miles for abortion services after the closure of the Appleton clinic, said Planned Parenthood of Wisconsin CEO Teri Huyck.
The organization offers some financial assistance for travel and lodging for women who need it, she said.
"Abortion access in Wisconsin is incredibly limited," Huyck said. "We take our responsibility to meet the needs of women across the state very seriously."
The Appleton North clinic provided about 600 abortions in 2014, Williams said. Before the clinic's operations were suspended, Planned Parenthood provided about 4,000 abortions per year throughout its three sites. 
Planned Parenthood provides abortions at two remaining clinics, in Madison and Milwaukee. Abortions are also available through Affiliated Medical Services in Milwaukee.
The Appleton clinic is 116 miles from the Madison abortion clinic and 109 miles from the Milwaukee location.
Five Planned Parenthood health centers have closed in Wisconsin since Gov. Scott Walker eliminated state funding for the organization 2011, though none were facilities that provided abortions. The Appleton clinic will be the sixth to close.
As governor, Walker has signed into law some of the most aggressive abortion restrictions in the nation.
Safar said the decision to close the Appleton clinic is not directly related to legislative actions, but said the Republican-led Legislature's continued efforts to restrict access to abortion contributes to an "incredibly tenuous environment" in Wisconsin.
Planned Parenthood and Affiliated Medical Services were successful earlier this year in challenging a law that required doctors who perform abortions to have admitting privileges at a nearby hospital, arguing in part that the law would shut down clinics. 
That court ruling was a "wonderful thing" for abortion access throughout the country, said director of government relations and legal advocacy Nicole Safar, but the decision to close the Appleton clinic was a separate issue.
Security upgrades to the Appleton site would have cost an estimated $300,000, said Williams. The property is assessed at about $140,000, he said. The size of the lot would not have allowed for some of the necessary updates, spokeswoman Iris Riis later added.
The Madison and Milwaukee clinics are newer facilities than the Appleton clinic, which has made security upgrades easier at those locations, he said.
Staff at the Appleton clinic will be relocated to other Planned Parenthood locations in Wisconsin, officials said. Patients who would have sought services in Appleton will be scheduled in Madison or Milwaukee, or could potentially travel to clinics in Minnesota, Illinois or Upper Michigan. 
Williams said the organization may look to resume services in the future.
"We are always looking to increase access points for abortion services and will continue to do so — with the proviso that we can provide those services in a safe and secure environment for our clients and our staff," Williams said.
Share your opinion on this topic by sending a letter to the editor to tctvoice@madison.com. Include your full name, hometown and phone number. Your name and town will be published. The phone number is for verification purposes only. Please keep your letter to 250 words or less.