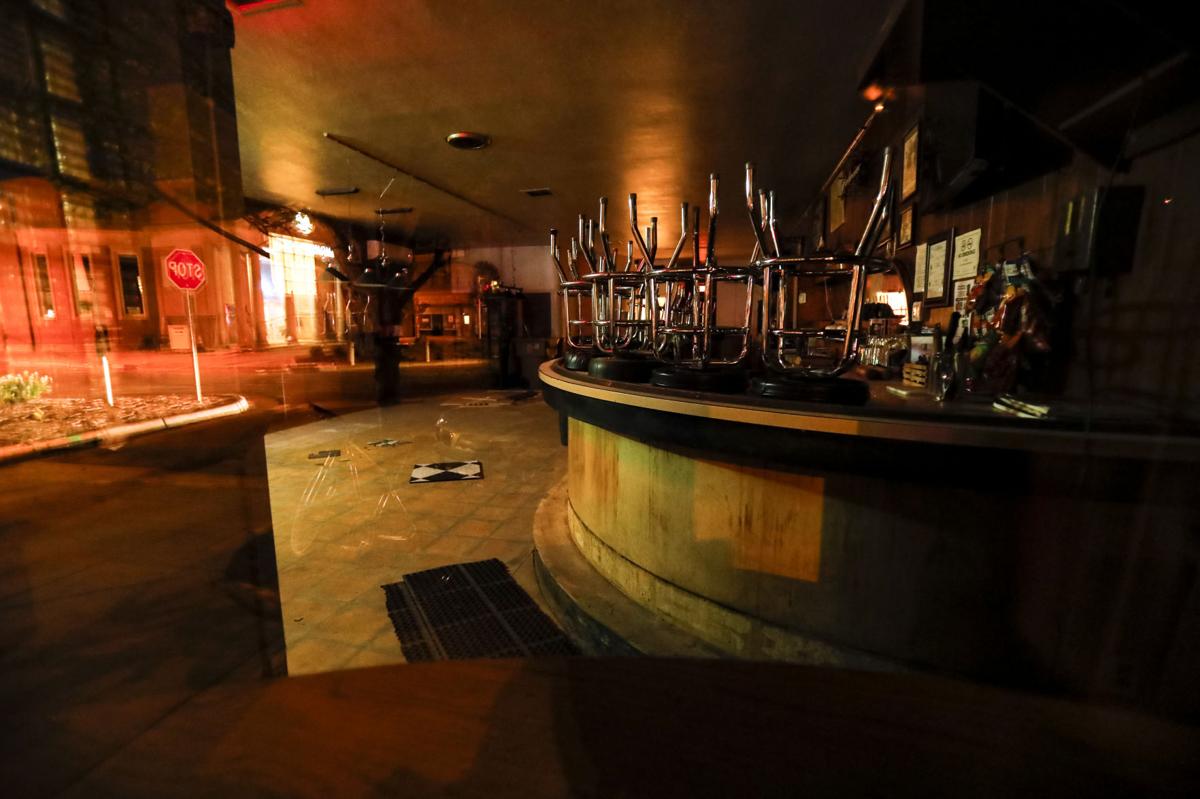 Wisconsin has lost 114,000 jobs — 44% of which were shed from the hospitality industry — since the COVID-19 pandemic hit in March 2020, according to a new report from a Madison-based progressive policy institute.
COWS' annual "State of Working Wisconsin" report found that, despite steady jobs growth over the summer, the state's July 2021 jobs count was 3.8% lower than it was in February 2020. Researchers argue that a weak labor market "tips the balance of power toward employers because workers are easier to replace."
The report comes after months of debate over how to address a workforce shortage that has troubled the state since before the pandemic hit. Democratic Gov. Tony Evers in June vetoed a Republican bill that would have ended Wisconsin's participation in federal pandemic relief programs that increase the amount of government assistance available for unemployed people. 
Proponents of the bill argued the supplemental aid (which is set to expire on Sept. 6) has deterred people from returning to work. They dispute the premise that the market favors employers, pointing to persistent hiring difficulties.
"Contrary what this report claims, the overwhelming majority of Wisconsin businesses from nearly every economic sector are experiencing an acute shortage of workers. Anyone driving around the state can plainly see for themselves the proliferation of 'Help Wanted' and 'Now Hiring' signs on Main Street storefronts and in industrial parks," said WMC president and CEO Kurt Bauer. "The labor shortage is also compounding pandemic-related supply chain disruptions leading to shortages of various raw materials and manufactured products."
A recent survey of Wisconsin businesses by Wisconsin Manufacturers & Commerce, the state's largest business lobby, found that 72% of employers said the workforce shortage is the biggest public policy issue facing the state. 
Nearly 80% of employers surveyed by WMC said they plan to increase the number of employees in the next six months, and will raise wages to do so. More than 25% of businesses said they plan to raise wages by more than 4% in 2021, and 70% said they plan to raise wages by at least 3%. 
The COWS report argues that workers — particularly those in low-wage service jobs — need better wages, more predictable schedules and stronger benefits.
"Since the collapse, the question has been 'when will we get back to normal?'" said COWS associate director Laura Dresser in a statement. "But 'normal' for low-wage workers has long been unsustainable, leaving too many families struggling to get by. Adding jobs is important, but ensuring strong job quality and supports for low-wage workers is equally important."
The hospitality industry also took the largest hit at the national level, but Wisconsin outpaced the national rate. Hospitality employment decreased by 18.7% in Wisconsin from February 2020 to June 2021, compared to 12.9% nationally.
Other sectors that saw significant losses in Wisconsin include government, with a 6.9% decline, and natural resources and mining, with a loss of 7.7%. Industries that saw the smallest declines included information; professional and business services; trade, transportation and utilities; and manufacturing — all with declines of 1% or less.
COWS researchers argued there are reasons to be optimistic about the trajectory of Wisconsin's economy, pointing to recent job growth, the availability of vaccines and the influx of federal recovery funds. 
"Still, the Delta variant is on the rise in Wisconsin, and some of the programs that supported the most vulnerable — expanded UI, eviction moratoriums, etc. — are coming to an end. For working Wisconsin, there's no crystal ball about where we'll be in a few months," the report states.
Share your opinion on this topic by sending a letter to the editor to tctvoice@madison.com. Include your full name, hometown and phone number. Your name and town will be published. The phone number is for verification purposes only. Please keep your letter to 250 words or less.