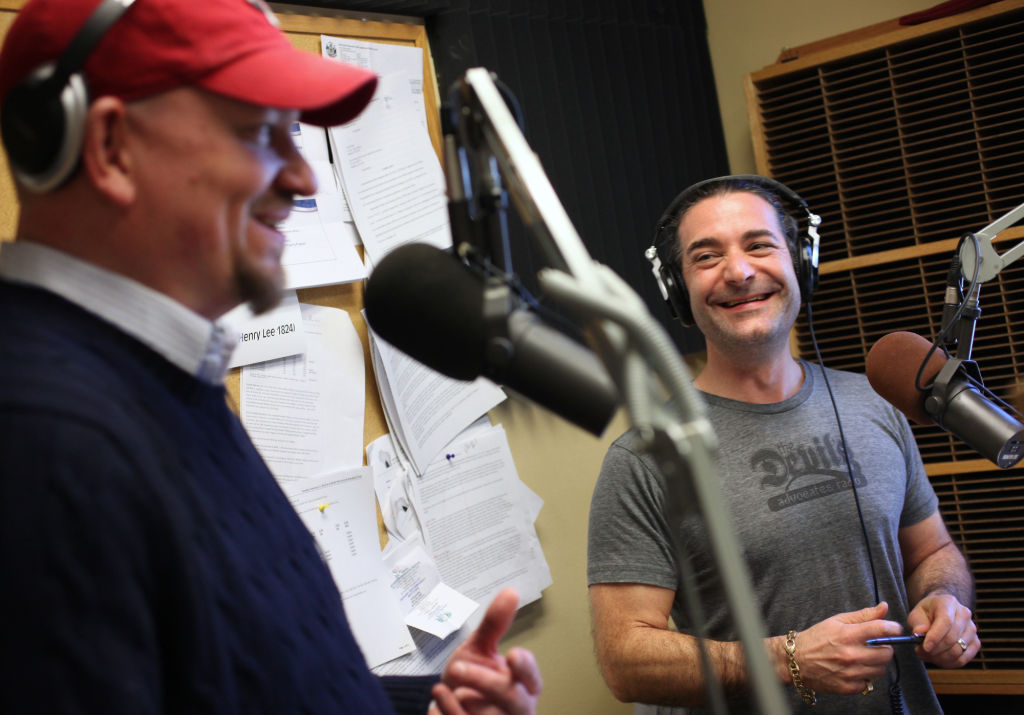 Progressive radio programming will have a new home in Wisconsin with the purchase of a Milwaukee-area AM station by Michael Crute, co-host of the Devil's Advocates show.
Crute, who anchors the political talk radio show with Dominic Salvia, announced on Friday he has purchased WRRD 1510 AM, based in Waukesha. The station, currently airing Spanish-language sports talk radio, covers the Milwaukee metro area and reaches Madison with its 25,000-watt signal. 
The format is set to change to a political talk radio format on Feb. 1.
Crute and Salvia launched The Devil's Advocates as an hour-long weekend show on Madison's The Mic 92.1 FM in February 2012. The show grew to a three-hour drive-time staple, and was picked up for national syndication early this year. 
But the iHeartMedia-owned station ended its contract with the show late last year, shortly before it dropped its liberal talk format entirely. The station played Christmas music for a few weeks, then switched to classic hits.
"This is not simply a business deal, my mission is to offer Milwaukee and Wisconsin a new voice and change our political dialogue. Our state and our nation need more fact-based political conversations, more speaking truth to power, more inclusive voices, and less partisan rhetoric," Crute said in a statement. "Wisconsin needs a dynamic, commercial alternative to the right and far-right voices that peddle propaganda and alternative facts."
The Devil's Advocates will anchor the station's drive-time slot, with an hour of Wisconsin politics at 2 p.m., national politics from 3-5 p.m. and a replay of Wisconsin politics at 5 p.m.
Nationally syndicated shows including the Bill Press Show, the Stephanie Miller Show, the Thom Hartman Show and Free Talk Live will air throughout the day, along with national news headlines. 
Milwaukee radio host Earl Ingram will also anchor a show airing Saturdays from 12-3 p.m.
Asked in a 2015 Cap Times interview about the Devil's Advocates' designation as a liberal show, Crute said this: "I think you can disagree with us ideologically or philosophically and enjoy the show. It ultimately has to be commercially viable, and the only qualm I have with being labeled as liberal is this insistence that liberal radio doesn't work. And we work. Commercially, ratings, we're working. So we've either broken the mold or we're not really liberal radio."
Share your opinion on this topic by sending a letter to the editor to tctvoice@madison.com. Include your full name, hometown and phone number. Your name and town will be published. The phone number is for verification purposes only. Please keep your letter to 250 words or less.