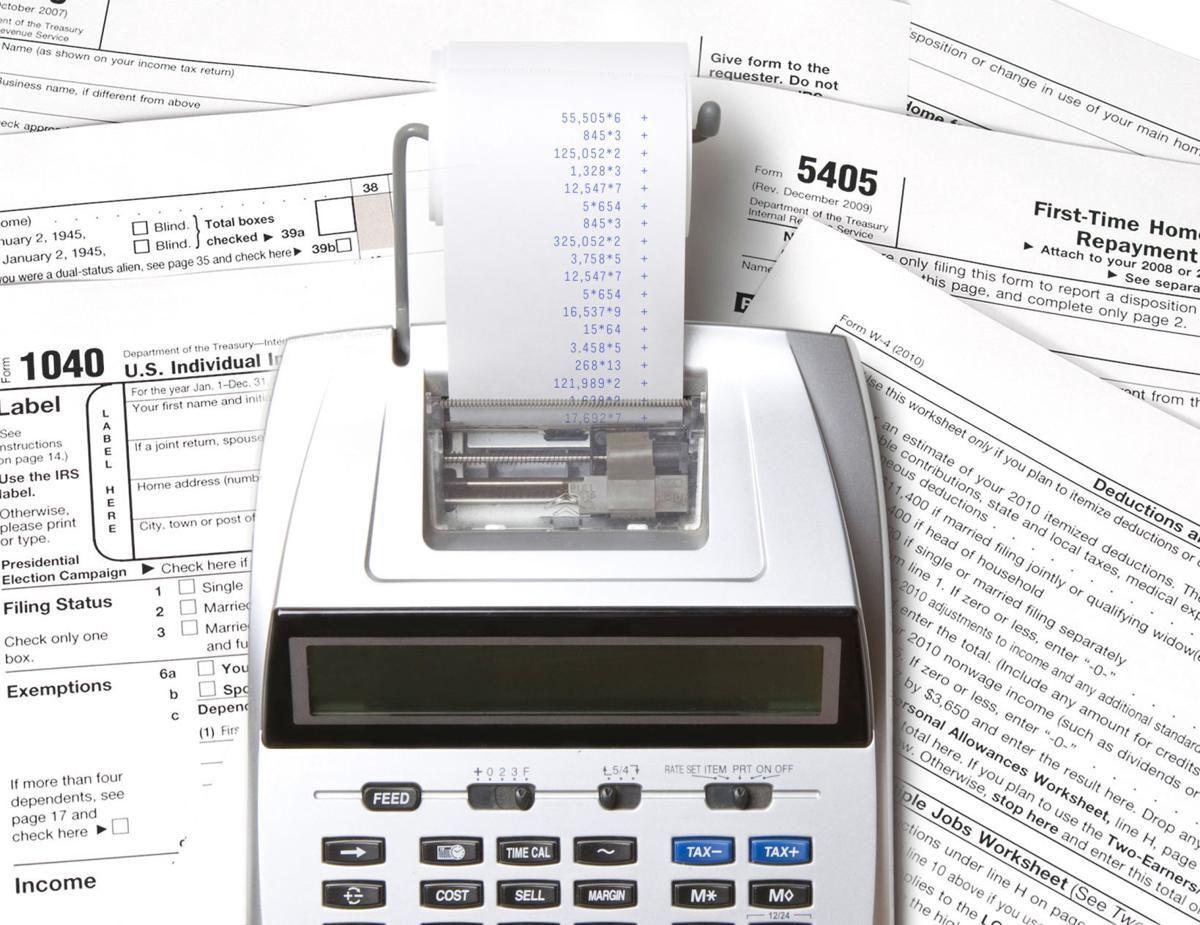 Wisconsin Democrats on Wednesday introduced a proposal to eliminate an obscure state tax months after rejecting a similar — but slightly different — effort from Republicans several months ago.
Wisconsin's personal property tax was implemented in the 1830s, before it became a state, as a means of funding the territorial government. At the time, Wisconsin had no income or sales tax — so it relied on property taxes.
It has come to be seen as an unnecessary burden on business owners, who pay a sales tax when they purchase an item and continue to pay the personal property tax as long as they own it.
Republicans and Democrats alike have supported efforts to eliminate the tax over time, but have only succeeded in chipping away at it with a series of exemptions.
Democratic Gov. Tony Evers vetoed a Republican bill in July that would have eliminated the tax, but maintained a provision in the GOP-authored state budget that set aside about $200 million to offset the repeal. 
Several Democratic lawmakers joined Republicans at the time in voting to repeal the tax, but most opposed it. Other Democrats said they supported the concept but felt it was rushed through. 
In Evers' veto message, he said he objected to the "unusual and haphazard process by which the Legislature pursued the repeal." The governor expressed concerns with potential effects on railroad taxes, taxes on utility companies and the state's manufacturing and agriculture tax credit.
The legislation introduced Wednesday, by Sen. Brad Pfaff, D-Onalaska, and Rep. Robyn Vining, D-Wauwatosa, would repeal the personal property tax and use the money set aside in the state budget to cover lost revenues for local governments. The state would continue to provide funding, adjusted for inflation, each year.
The Democrats' proposal also addresses a number of technical issues raised — related to railroad taxation, taxes on utilities and eligibility for the state's manufacturing and agriculture credit — when the original GOP bill was introduced, some of which were addressed at the time.
"This legislation will continue our efforts to support businesses and families as they bounce back from the pandemic while ensuring our local governments have the aid they need to remain whole," Evers said in a statement. 
Vining noted that both parties have historically supported repealing the tax in such a way that local governments won't lose revenue. 
"The longevity of the personal property tax and constant carveouts have created an administrative burden on small businesses and local governments alike. Wisconsin finally has enough revenue to repeal the personal property tax and hold local governments harmless," Vining said.
But Sen. Duey Stroebel, R-Saukville, said the Democratic proposal includes "poison pill provisions to appease the left and serve as political cover for those not paying attention."
"The (bill) singles out specific industries, like manufactured homes and outdoor advertisers for adverse tax treatment. A permanent annual increase in local government aids was included because, to a Democrat, a tax cut must include growing government. A completely unrelated, brand new special interest property tax exemption was added for air carriers," Stroebel said.
Stroebel, one of the authors of the Republican bill, said neither its authors nor the members of a coalition advocating the tax's repeal were consulted ahead of the release of the Democratic proposal.
According to the 2016 Wisconsin Taxpayers Alliance analysis, personal property has accounted for between 2.2 and 2.6% of the state's property tax base since 2005. Compared to the 40 other states with some form of a personal property tax, Wisconsin taxes less than most, but more than most of its neighbors.
The personal property tax began as a tax on items like livestock, furniture, jewelry and vehicles. Its property tax counterpart — real property — covers land and buildings.
Even in its earliest days, the tax raised questions about fairness, as high-income earners were more likely to have assets like jewelry that they could hide from assessors, while lower-income earners and farmers were more likely to have more visible property subject to taxation. Determining the value of some personal property, especially over time, was also a challenge.
"The dual challenges of locating and valuing personal property were two of the reasons most personal property was removed from taxation during 1830-2000," according to a 2016 Wisconsin Taxpayers Alliance (now the Wisconsin Policy Forum) report.
Over the last 180 years, more and more exemptions have been carved out of the tax, including clothing, personal libraries, jewelry, musical instruments, motor vehicles, hay, feed, grain, manufacturing machinery and equipment, business computers, fax machines and cash registers. 
Most recently, a portion of the tax covering machinery, tools and patterns not used for manufacturing was eliminated in the 2017-19 budget under former Gov. Scott Walker.
Share your opinion on this topic by sending a letter to the editor to tctvoice@madison.com. Include your full name, hometown and phone number. Your name and town will be published. The phone number is for verification purposes only. Please keep your letter to 250 words or less.