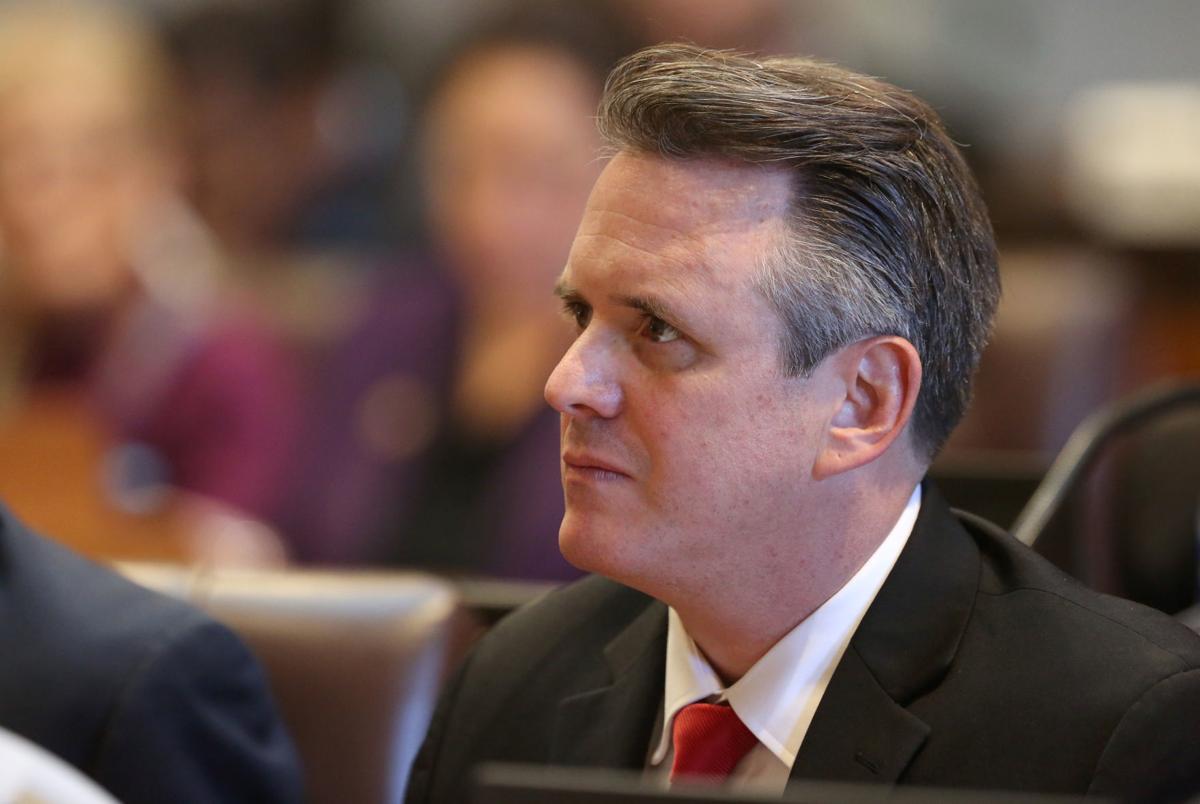 A bipartisan group of lawmakers and a diverse set of public policy groups are backing legislation they say would help some people with criminal records earn a second chance while helping employers confront a workforce shortage.
The bill would expand the number of people who could ask a judge to seal their criminal convictions from public view, or have their records expunged — but it would not change the scope of crimes eligible for expungement. 
"Expungement is a way to cleanse the slate for those who are looking to move forward with their life," said Rep. David Steffen, R-Howard, who introduced the bill on Tuesday with Sens. Alberta Darling, R-River Hills, and Fred Risser, D-Madison, and Rep. Evan Goyke, D-Milwaukee. 
Under current law, a person convicted of a nonviolent, low-level crime — a misdemeanor or a class H or I felony — can ask a judge to expunge his or her record, but a judge can only order that a person is eligible for expungement at the time of sentencing. In addition, current law only offers expungement to people who committed a crime before the age of 25. 
The new bill, which closely mirrors legislation introduced last session, would eliminate the age limit and would allow a judge to rule on expungement after a person completes his or her sentence. 
A person could only have his or her record expunged after serving out the entire sentence, including paying any fines or fees, and if a judge determined expungement would benefit the defendant without harming society. 
The legislation is supported by the National Federation of Independent Business, the Metropolitan Milwaukee Association of Commerce, Wisconsin Independent Businesses, Wisconsin Small Businesses United, Americans for Prosperity, the American Civil Liberties Union, Clean Slate Wisconsin and the Fresh Start Coalition. 
A June 2018 report by the nonpartisan Wisconsin Policy Forum found that Wisconsin's current expungement law is stricter than all of its neighboring states aside from Iowa. Key among the differences in Wisconsin law are its age limit and its requirement that judges make expungement decisions at the time of sentencing. 
By eliminating the age requirement, the Policy Forum found that an estimated 3,300 more cases in Milwaukee County could become eligible for expungement in 2019, up from 1,100 under current law. 
The Policy Forum analysis suggested that "reforming Wisconsin's expungement law could reduce the prevalence of a common employment barrier among the state's shrinking pool of unemployed jobseekers."
The conversation about expungement comes as the state is in its 11th month of an unemployment rate at or below 3 percent.
"Our biggest economic issue right now is that companies can't find employees for available jobs," Darling said. "It's right for the individual to have a second chance and it's right for our job shortage."
Shanyeill McCloud, executive director of Clean Slate Milwaukee and Second Chance Staffing Services, works to help connect people with nonviolent criminal backgrounds with housing, employment and higher education. 
Changing the state's expungement policies would "do wonders" for Wisconsin, McCloud said.
McCloud has worked for years with Goyke, a former public defender, on criminal justice and expungement issues.
"I saw firsthand the limitations of Wisconsin's current law and when elected, it became a priority of mine to fix this statute," Goyke said.
Bill Lueders, president of the Wisconsin Freedom of Information Council, raised concerns after a news conference at the state Capitol that the legislation would adversely affect public access to records.
Lueders said he agreed with the need to expand eligibility for expungement, but he challenged the argument that people cannot get jobs due to criminal convictions on their records. 
"I wish that it weren't seen as necessary to shield this information from state residents both at the circuit court level and through the online court records system," Lueders told reporters. "I wish that there were some trust in the ability of the citizens of Wisconsin to be discerning in their judgments of the public records that they can see." 
A similar proposal passed the state Assembly unanimously last session, but it died in the Senate. 
Share your opinion on this topic by sending a letter to the editor to tctvoice@madison.com. Include your full name, hometown and phone number. Your name and town will be published. The phone number is for verification purposes only. Please keep your letter to 250 words or less.