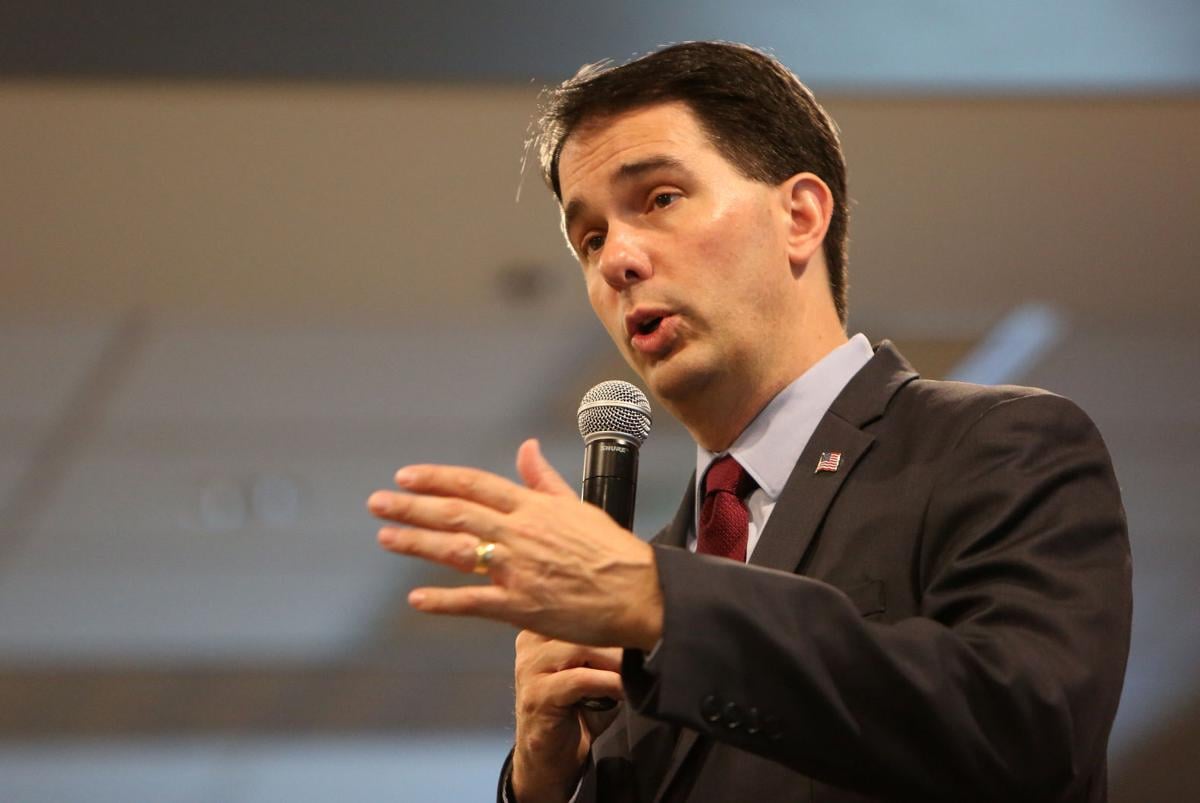 Gov. Scott Walker downplayed the significance of the city of Madison extending its early voting hours after a federal court ruling overturned restrictions he signed into law.
"For me, my primary focus had been on making sure that it's easy to vote but hard to cheat," Walker said, adding that he was pleased the state's voter ID requirement was upheld by a federal court of appeals.
"In terms of the other provisions out there, those were some of the things that the Legislature debated on, but our primary focus is on making sure that a strong form of voter ID is in place. At the same time, we make it easy for people to get access to that identification if they're eligible to vote," he said.
The Madison city clerk's office announced on Thursday it would begin in-person absentee voting for the Nov. 8 general election on Sept. 26, from 8 a.m. to 7 p.m. in the City-County Building. 
"I reach this conclusion because I am persuaded that this law was specifically targeted to curtail voting in Milwaukee without any other legitimate purpose. The legislature's immediate goal was to achieve a partisan objective, but the means of achieving that objective was to suppress the reliably Democratic vote of Milwaukee's African Americans," Peterson wrote.
Laws that limited in-person absentee voting to one location, limited early voting hours and eliminated weekend voting are unconstitutional, Peterson ruled.
Peterson also overturned laws that increased the residency requirement for voters from 10 days to 28 days, prohibited distributing absentee ballots by fax or email and required "dorm lists" used as proof of residence to include citizenship information.
The judge also required changes to the ID petition process, by which free IDs are issued, and overturned a provision of the voter ID law banning the use of expired but otherwise qualifying student IDs at the polls.
"Here's a big result from our lawsuit: Gov. Walker doesn't get to decide who votes," said Scot Ross, executive director of One Wisconsin Institute — one of the plaintiffs in the federal lawsuit. 
Talking to reporters on Thursday, Walker didn't say whether he thinks early voting hours should be limited. 
"Those were reasonable changes at the time, but those components weren't the priorities for us. The priority was making sure that voter ID was intact," Walker said.
Share your opinion on this topic by sending a letter to the editor to tctvoice@madison.com. Include your full name, hometown and phone number. Your name and town will be published. The phone number is for verification purposes only. Please keep your letter to 250 words or less.