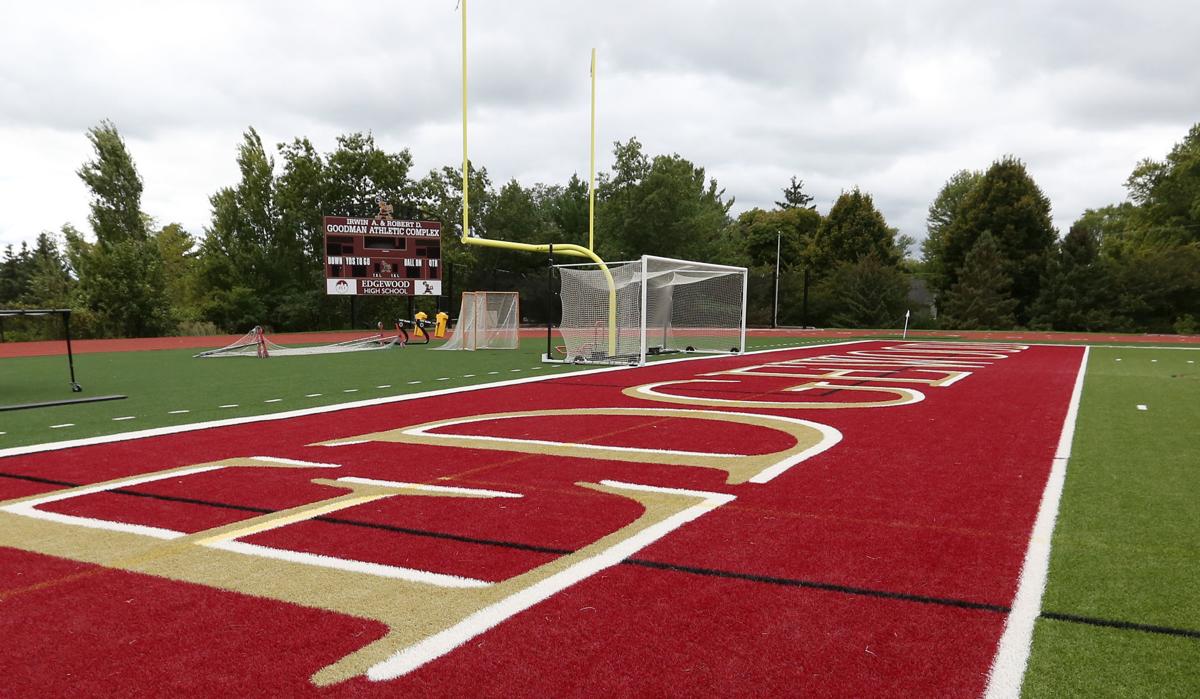 Under a recommendation from Madison's Plan Commission, Edgewood High School would be required to obtain additional permission to make changes to its field if the city also repeals a master plan overseeing development at the private west side school.
On a voice vote Monday, Plan Commission members unanimously recommended the change to the city's zoning language governing schools located within a particular zoning district. The decision comes after Edgewood sued Madison over whether the Catholic school can hold athletic contests on its field. 
"I would hope that the games that are being operated now upon the field can continue," Commissioner Bradley Cantrell said. "If Edgewood feels they would like to proceed on lighting or other modifications to their field, I would encourage them to go through the conditional use process to do that." 
Currently, schools without a campus master plan located within the Campus Institutional zoning district do not need approval from the city to create uses that occur outside of an enclosed building. These types of uses include outdoor sports and recreational facilities. 
The main change within the zoning text amendment is that all entities in the Campus Institutional zoning district without master plans would need conditional use approval for any outdoor uses and site changes. 
Opponents to the change argued the zoning change is unclear and takes away any permitted uses on campuses. Nathan Wautier, an attorney representing Edgewood, suggested the change is "selectively regulating" Edgewood. 
Matt Lee, another attorney representing Edgewood, was more blunt. 
"This ordinance is blatantly, nakedly designed and written to prevent Edgewood from, once its master plan goes away, being able to play games on its field, put lights on its field, put up modest additional seating around its field for spectators just like Memorial has, just like La Follette has, just like every other high school in the city has the right to do," Lee said. 
Those in favor of the change, like the Dudgeon Monroe Neighborhood Association, argue the conditional use permit process that would be implemented if the master plan is repealed keeps residents involved. 
"Public engagement is essential when any institution seeks to make a land use change that will have a significant impact on those beyond their property line," DMNA vice president Diego Saenz said.
Edgewood and UW-Madison have adopted master plans, so it would not immediately affect these schools. However, Edgewood requested the city terminate its master plans as a way to use its field for games — an ability that is not allowed under the voluntary master plan that the private school pursued.
UW-Madison, Madison College and the Madison Metropolitan School District did not have concerns with the change. 
The Plan Commission will consider repealing Edgewood's master plan at its next meeting Oct. 14. Both the zoning change and repealing the master plan will require approval from the City Council to take effect. 
The City Council will discuss the zoning change Oct. 1 and the master plan Oct. 15. 
The ordinance also clarifies that secondary uses in a Campus Institutional district must be predominantly used in a way that is directly related and complementary to the institution's primary uses.
Additionally, it confirms that the zoning administrator can issue permits to repair or replace any existing facility related to a primary or secondary use as long as the proposed facility is made of similar materials and at a similar location as the existing facility. 
Support for games with 'reasonable restrictions'
Last year, Edgewood proposed adding seats, lighting and a sound system to its athletic field that would allow it to host sporting events at night. Neighbors opposed the project, saying the added lights, noise and traffic would disrupt the neighborhood.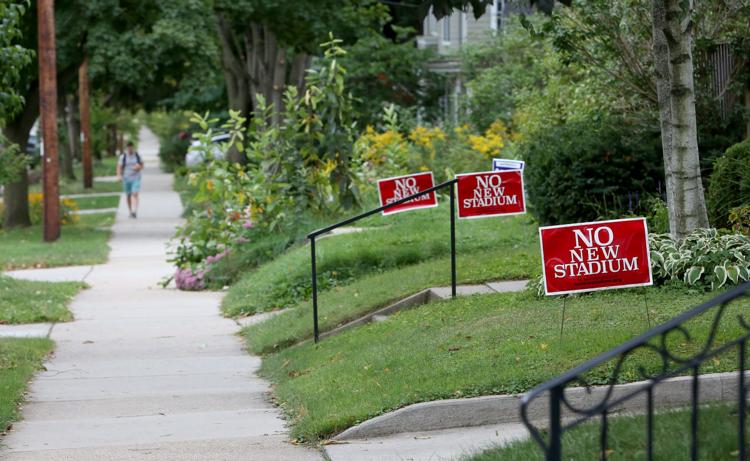 Throughout this process, the city discovered that Edgewood was in violation of its 2014 Master Plan. 
After the city's Zoning Board of Appeals affirmed that the school could not use its field for athletic contests, Edgewood sued the city, arguing that the city is treating Edgewood differently than Madison's four public high schools. 
If the city repeals the school's master plan, Edgewood would be able to use its field for athletic contests. 
Now, DMNA and a group of neighbors opposing Edgewood's proposed changes, called No New Stadium, are supporting restricted use of the field for games.
They would liked Edgewood to keeps its master plan but seek an amendment from the Plan Commission for permission to play games on the field. 
In a Sept. 13 letter, Saenz said that limiting the times, amounts and types of field uses in ways that minimize disruption to neighbors, such as day time use only, "seems both reasonable and achievable." 
"DMNA understands the importance of the field to Edgewood High School and is interested in finding a path forward that meets both neighborhood and institutional needs," Saenz said in the letter. 
The No New Stadium group supports the zoning text amendment because the conditional use process provides opportunity for public input. 
"In a good-faith effort to break the impasse over use of the athletic field, No New Stadium announces that it will support Edgewood HS teams playing day games on the athletic field, within reasonable parameters, and asks Edgewood High School to return to the Master Plan process to achieve this," the group said in a statement.
Share your opinion on this topic by sending a letter to the editor to tctvoice@madison.com. Include your full name, hometown and phone number. Your name and town will be published. The phone number is for verification purposes only. Please keep your letter to 250 words or less.