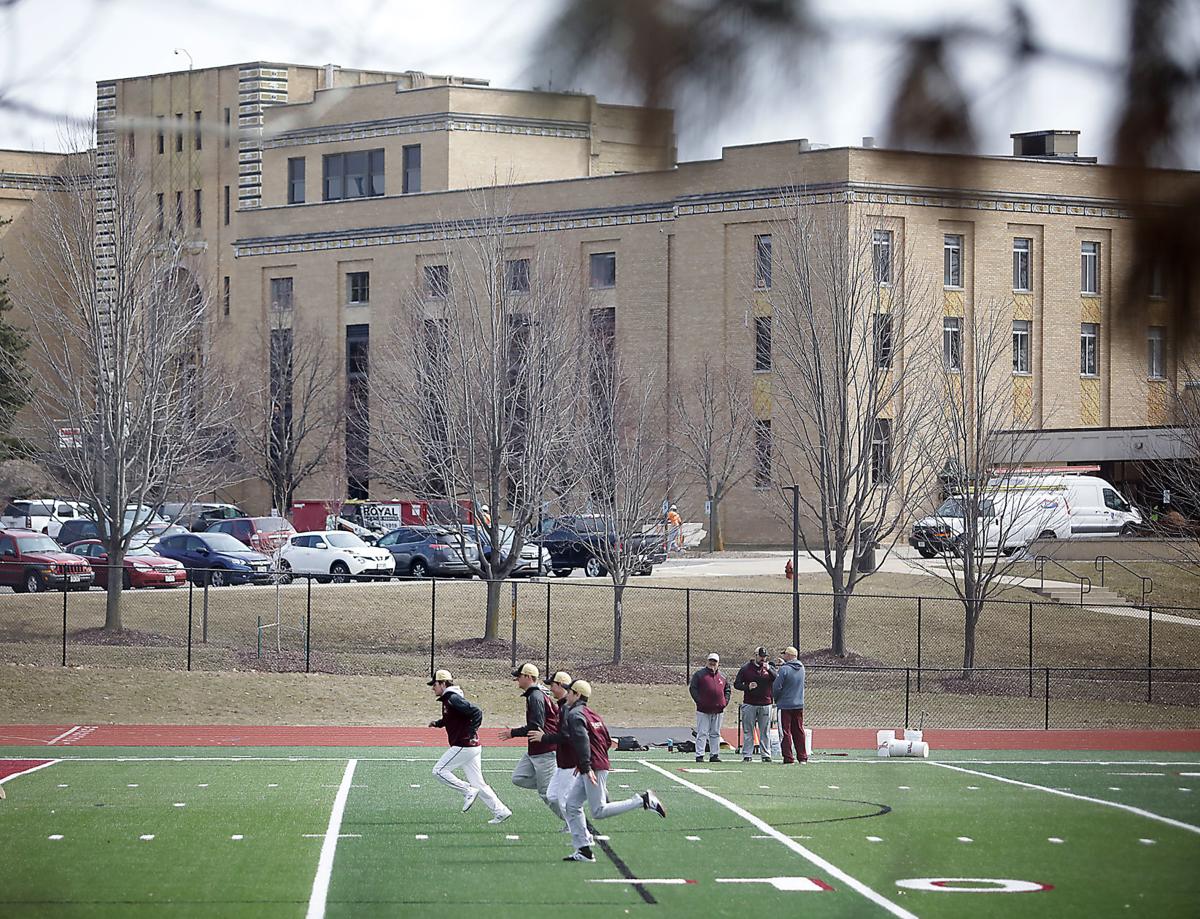 Following a Madison Zoning Board of Appeals decision that Edgewood High School can not play games on its athletic field, Edgewood is requesting the city terminate its campus master plan. 
This would mean, among other things, that the private Catholic school on Madison's west side would lose its remaining development rights in the master plan and would need city approval for individual development proposals and other changes. But it would also mean Edgewood could host athletic games on its field.
"They still have to get approval to build any structures, but not to play games," City Attorney Mike May said. 
In a July 29 memo, the presidents of Edgewood High School, Edgeowood College and the campus schools requested an early termination of their campus master plan, which is set to expire in 2025. The school's request followed a July 12 memo from May inviting Edgewood to pursue termination to be on "equal footing" with other city high schools.
"In order to hopefully avoid litigation to ensure equal treatment, Edgewood is consenting to the city's invitation to terminate the voluntary Master Plan before it automatically expires," said Matthew Lee, an attorney representing Edgewood.
Edgewood can appeal the board's ruling to circuit court. Lee said in an email that Edgewood has "has not relinquished any of its rights" to appeal the decision. 
When Edgewood created its Master Plan in 2014, it said the field was used for team practices and physical education, and did not name athletic competitions as a proposed use. 
This spring, after Edgewood hosted soccer, track-and-field and lacrosse contests, the city sent out notices of violations that the school appealed. The city argued that Edgewood could only use its field for games if it received Plan Commission approval and amended its master plan. 
Edgewood argued that its master plan labeled the site an athletic field and recreation space, which should imply athletic contests, and pointed out that the school has been using its field for athletic competitions for years. Edgewood's appeal also alleged that the city's actions are a potential violation of the Religious Land Use & Institutionalized Persons Act, saying that Edgewood should be treated the same as Madison's four public high schools, which share the same zoning category.
Educational institutions located within a campus institutional zoning district, such as Edgewood, can voluntarily create campus master plans. All buildings included in a 10-year master plan are considered approved and do not require additional City Council approval. The plan also designates the uses of various open spaces on campus.
UW-Madison and Edgewood are the only schools located within a campus institutional zoning district to voluntarily create a master plan. 
"They've always been complaining to us that the real problem is that they're being treated differently than the other high schools, so I told them, 'You want to be treated the same as the other schools; have your master plan repealed," May said.
If the master plan is repealed, the buildings in the plan are no longer considered approved. Edgewood will need to obtain city approval for future individual development proposals. Changes that exceed 4,000 square feet in floor area within a five-yeard period would require a conditional use. 
Ald. Tag Evers, District 13, said he would prefer Edgewood to amend its master plan. If the city repeals the master plan, Evers said it would be easier for Edgewood to put up lights and amplified sound than to get new signs approved. 
He questioned what repealing the master plan would say to the neighborhood, whose concerns informed the master plan. 
"There is a commitment in the city of Madison to balance competing interests," Evers said. 
Share your opinion on this topic by sending a letter to the editor to tctvoice@madison.com. Include your full name, hometown and phone number. Your name and town will be published. The phone number is for verification purposes only. Please keep your letter to 250 words or less.
Get Election 2020 & Politics updates in your inbox!
Keep up on the latest in national and local politics as Election 2020 comes into focus.