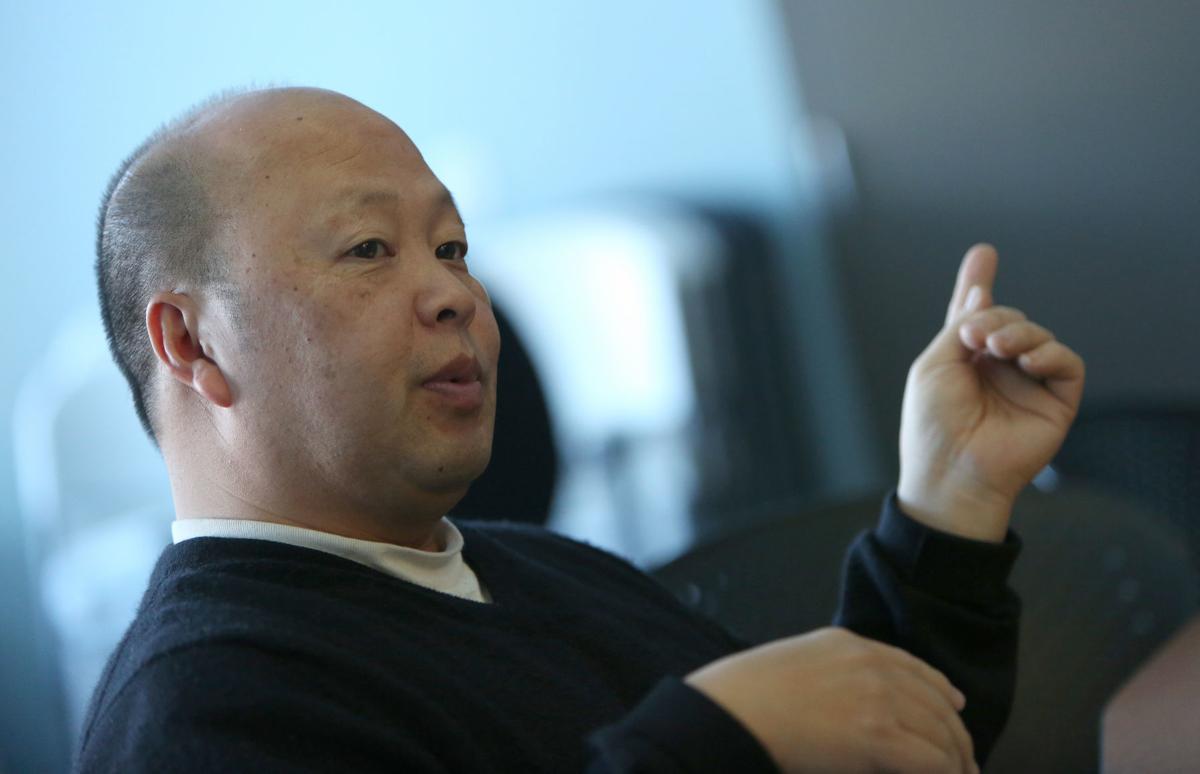 Having to constantly explain your culture is exhausting, but that's an everyday reality for many members of the local Hmong population, said Mai Zong Vue, an organizer in the local Hmong community.
There's frustration with having to "constantly interpret," Vue said: "Why do we have to explain and translate what we do all the time — why we eat this and dress this way and talk this way?"
Instead of relying on a Hmong neighbor, friend or co-worker to explain the Hmong culture, a new certificate program at Edgewood College will offer five weeks of training for professionals to gain a deeper understanding of and better support the Hmong community.
"(It's) going to take away the pressures from any Hmong who have to play this role of educating their peers, their provider, their boss," Vue said, and provide a "formal site to sit down, ask questions and learn."
Peng Her, who left his role as associate director at the Center for Resilient Cities earlier this year to become the CEO of the Hmong Institute, said it was time to create a nonprofit and "claim space for the Hmong community here in Madison."
While the Latino community has Centro Hispano and many African-Americans are served at organizations like the Urban League of Greater Madison, the Hmong population didn't have a nonprofit home, Her said.
The nonprofit will allow them to act as their own fiscal agent, build capacity and hopefully one day have their own physical space, Her said. A space would be ideal for community celebrations, programs and even funerals, which are traditionally four days long, and which most funeral homes will not accommodate.
But first up is the new certificate program, which will cover Hmong history from the Hmong origins in Laos, to their time in refugee camps, to their transition to the U.S., to Hmong-American life in the U.S. today.
Starting in the 1960s, the CIA enlisted Hmong men in Laos to fight in their "Secret War" against communism. In 1975, the communist takeover in Laos led to a refugee diaspora across the world. Over 100,000 Hmong came to the U.S. as political refugees, although many first spent time in Thai refugee camps.
"When the Hmong started arriving in the United States back in the early 80s, I think not much was known about them and why they came," Her said.
The prime audience for the certificate program is educators, but any professional working with the Hmong community could benefit, said Tony Garcia, executive director of diversity at Edgewood. Participants can gain continuing education or graduate credit.
Vue added that the class can be a great resource for adult Hmong-Americans "who were born here and don't really know who they are," she said.
"It's time to step up and give them a platform to learn about who they are," she said, similar to the summer program for kids.
Vue will teach each class along with several co-teachers. The class will also cover music, arts and crafts as well as kinship, clan structure and gender roles, because "you can't really serve the community if you don't know the group decision-making," Vue said.
The class can hold 50 people, but Vue hopes to offer additional sessions in the future, depending on how this one goes. Edgewood is in discussions about a similar program for the Latino population, Garcia said.
At the end of the class, Her hopes that Madison-area professionals will become more culturally competent. For teachers, that could mean having the confidence to appropriately celebrate Asian-American and Pacific Islander Heritage Month. For medical providers, that could mean taking into account traditional Hmong animist beliefs.
Lore Vang, a Hmong-American Madison Police officer, thinks the content of the class is "very key for any professional, especially law enforcement," when officers may be "making contact in a very tense situation."
Vang thinks it's a "great certificate, but just the gesture alone is very telling of Edgewood and the community."
Garcia said Edgewood's Dominican tradition "calls us to live out this commitment to diversity and inclusion."
Edgewood needs community partners like the Hmong Institute to "make Madison a better place," he said.
Share your opinion on this topic by sending a letter to the editor to tctvoice@madison.com. Include your full name, hometown and phone number. Your name and town will be published. The phone number is for verification purposes only. Please keep your letter to 250 words or less.
Get Election 2020 & Politics updates in your inbox!
Keep up on the latest in national and local politics as Election 2020 comes into focus.