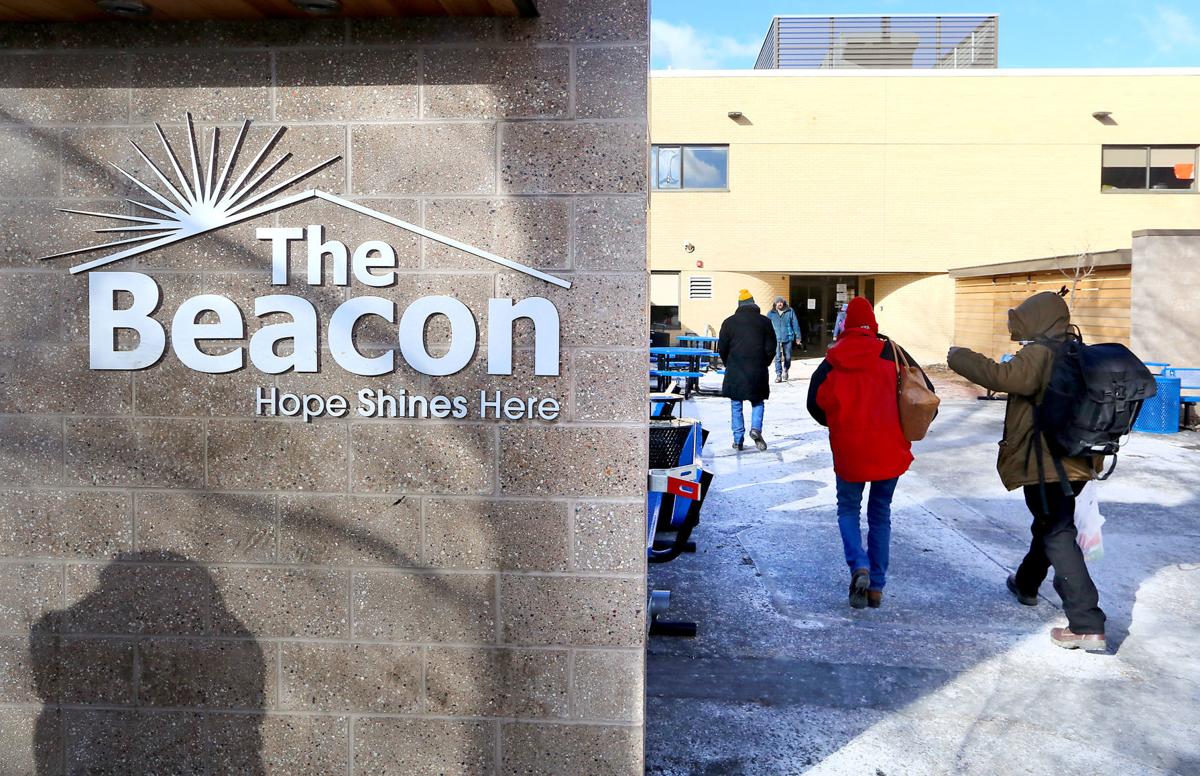 Chara Taylor-Henning, her husband Aaron Henning and their five children have been homeless in Madison twice. Both times, their landlord sold the building and gave them 28 days to leave.
What followed was transition after transition as they moved their kids from family member's apartments to hotels to homeless shelters. Out of options, they split up temporarily so Aaron could continue to work in Madison while Chara took the kids to stay with her parents in Chicago. 
They worked hard to shelter their kids, four of whom were under age 5, from stress. Today, Chara said, they live in an apartment and her kids are doing well in school.
But homelessness is hard on kids, and not every family makes it through without trauma. The likelihood the family will be separated, anxiety about where they'll sleep each night and toxic stress can interfere at a critical time of brain development for infants and toddlers. Those experiences can manifest in behavioral problems and developmental delays.
On Wednesday, Madison-area Early Childhood Homelessness Work group hosted an education session for professionals working with kids from birth to age 5, teaching them to identify, understand and respond to the "Trauma of Homelessness." ECHW plans to expand the training into a series.
Jani Koester works for Madison Metropolitan School Districts' Transition Education Program (MMSD-TEP), which serves homeless students. She wanted to better serve homeless kids before they were old enough for school, and pulled together the ECHW. The group aims to educate and discuss best practices for young homeless kids, an often unseen, but growing population, she said. It's estimated that in 2015, about 16,600 children under age 6 experienced homelessness in Wisconsin.
The training combined Chara and Aaron's first-hand experience with a lecture from Jeanne Erickson, director of Project Babies. They outlined the toxic stress homelessness produces in pregnant women and its impact on infants and toddlers. By age 3, a child's brain has developed to about 80 percent of its volume, Erickson said.  
"The brain adapts to its environment," Erickson said. "It will adapt to a negative environment."  
Homeless families can experience stress often and at early ages, she said.
Pregnant women experiencing homelessness may lack prenatal care, and may not have the opportunity or capacity to mentally, emotionally or logistically prepare for birth and parenthood, Erickson said. Their children are also at increased risk for low birthweight.
After a baby is born, a nurturing environment is critical for the infant to attach to their caregiver through a relationship of security and trust, Erickson said. Homelessness can put all sorts of barriers in that path, as it can be hard to meet the baby's basic needs. As a result, infants can be "emotionally flooded with hunger, physical discomfort and frustration."
If the family is on the streets, the baby may be exposed to extreme temperatures. If a family is in a shelter, the baby may be overstimulated in crowded rooms, Erickson said. Toddlers need to be free to explore and learn, but that's often difficult in a limited shelter setting.
Homeless kids are twice as likely to go hungry, are more likely to have chronic health problems and show three times the rate of emotional problems like anxiety, depression and aggression, according to a 2012 report from ChildTrends.
The end result can be negative impacts on behavior and cognitive, motor and language development. A 2017 report from SchoolHouse Connection shows that 20 months after an emergency shelter stay, kids had higher rates of behavioral problems and lower pre-reading skills.
Erickson encouraged professionals to recognize the deeper cause of behavioral problems of homeless kids.
"If we're not mindful of what situation of those families, these (behaviors) could be seen as something entirely different," Erickson.
Erickson encouraged the childcare professionals and teachers in the room to provide safe relationships for children and the parents. She pointed to a favorite quotation from Dr. Bruce Perry, a senior fellow at the ChildTrauma Academy in Houston: "There is no more effective neurological intervention than a safe relationship … it changes the brain."
It's important for homeless children and their parents to trust their teachers or childcare providers, Erickson said.
"It's important for us to remember that how we are is far more important than what we do," she said. "If we're not exuding a sense of 'it's okay' ... all the work that we do 'by the book' is going to be worthless."
The session also pointed professionals to free developmental screening for children from birth to 5-and-a-half years old, available through Community Coordinated Child Care, Inc.
MMSD-TEP is another resource that ensures that kids experiencing homelessness have the school supplies, lunch and breakfast programs and transportation they need to make to school.
Chara was thankful for the TEP cab that always picked up her kids from school as they moved around the city. The consistency of services like that cab, as well as Chara and Aaron's own efforts to maintain normalcy for their kids, helped their kids navigate through homelessness in a healthy way.
Chara and Aaron made pot roast dinners in their hotel room. Throughout every move, they made sure to keep their kid's special cereal bowls, so they could always reach for the familiar favorite dish every morning.
"Those followed them to shelter, grandma's house, other people's houses, hotels," Chara said. "It seems like a very small thing, but I like to believe, because that's what I need, that the consistency is what kept them from being one of those statistics."