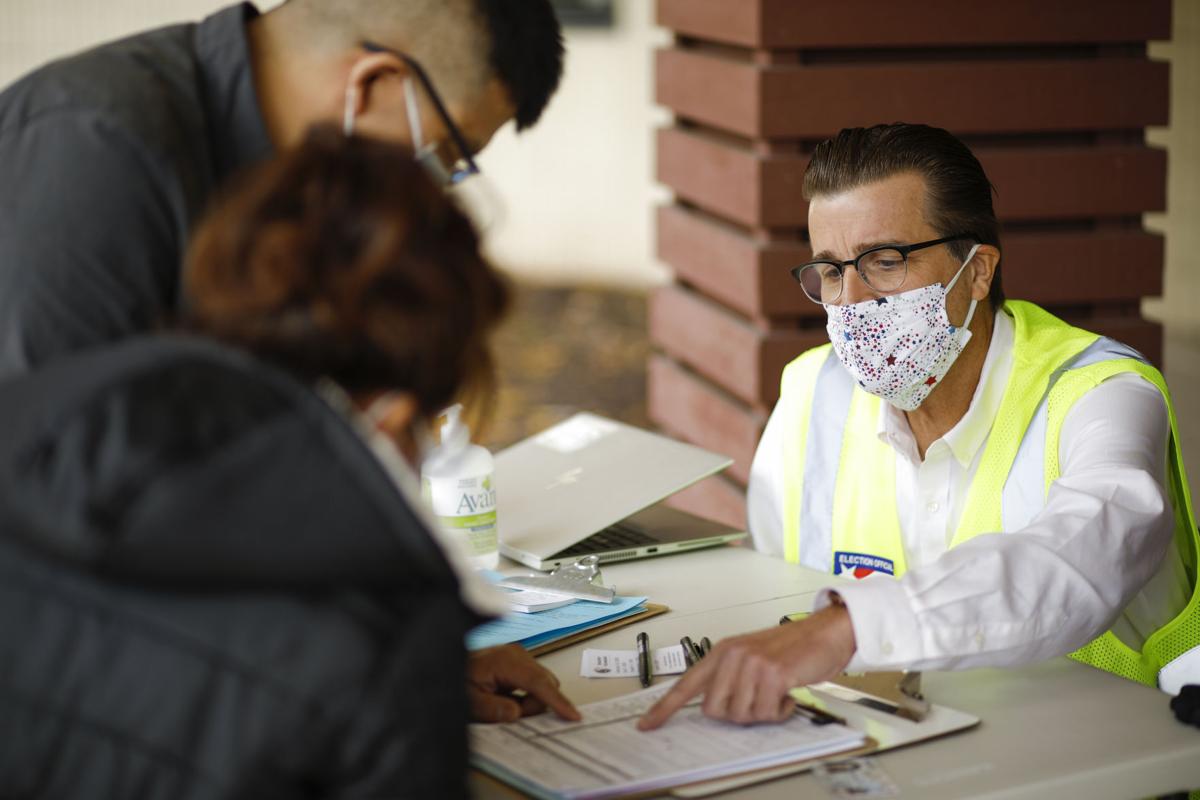 Four years ago, the Associated Press didn't call a winner in the presidential contest in Wisconsin until well after midnight, a determination that led the news agency to declare Republican Donald Trump as the president-elect. 
This time, with more than 1.8 million absentee ballots cast and COVID-19 cases surging in this key battleground state, all bets are off as to when Wisconsin and broader U.S. will know whether Trump or former Vice President Joe Biden is victorious.
Because so many are voting by absentee ballot this fall, election workers will face longer-than-normal processing times as they move to accurately count votes throughout the day Tuesday — work that, by state law, can't start until 7 a.m., when polls open.
Wisconsin Elections Commission Administrator Meagan Wolfe predicted observers will have to wait until Wednesday for an indication of the state's unofficial election results.
"It doesn't mean something went wrong — it means election officials are doing their jobs and making sure every legitimate ballot gets counted," she said in a statement Monday. 
The state historically sees most of its voters casting ballots in person. In the past, only around 6% have voted absentee. But this election, officials anticipate between 60% and 80% of the turnout will be absentee. 
Further complicating the situation are the different approaches localities employ to count their absentee ballots. While most, including Madison, process them at the polls, Milwaukee and over three dozen other places do so at a central location.
Those with a central count system post initial results representing in-person voting totals on Election Day, rather than a mix of in-person votes and absentee ballot figures. That means those localities will be reporting incomplete results in initial tallies that won't include the large number of absentee ballots cast. Polls have shown that Democrats are more likely to have cast absentee ballots.
Spread across 14 of the state's 72 counties, county leaders are expected to note on their websites when they're still awaiting absentee ballot figures from the central count communities within their jurisdiction, following guidance from WEC last month. 
Milwaukee Elections Commission head Claire Woodall-Vogg said officials expect unofficial results from the city's absentee ballot count won't be ready until at least 3 a.m. or 4 a.m. Wednesday. More broadly across Milwaukee County, where eight of 19 municipalities utilize a central count system, absentee ballot processing isn't expected to be finalized until between 3 a.m. and 6 a.m., the county's election director Julietta Henry said.
In nearby Waukesha County, Clerk Meg Wartman said she expected election workers would be wrapped up by 3 a.m. Wednesday. Just four of the area's 37 municipalities count ballots in a central location in the key Republican county, one of the three suburban "WOW" counties surrounding Milwaukee.  
"We'll be here 'til the bitter end. For us, I don't know if it's our Super Bowl, or to me it seems more like having a baby, in that we'll be in labor all day and we didn't have a gender reveal party. So we'll be here 'til we're done," Wartman said during a media call with other local elections officials Monday, adding later: "Our focus is accuracy, not speed."  
Extra hurdles in Outagamie, Calumet counties
Elsewhere in the state, officials in Outagamie and Calumet counties are preparing for a lengthy absentee ballot counting process after the state Supreme Court last week declined to take a case advising election workers how to handle thousands of misprinted ballots that can't be read by automatic counting machines. 
Those clerks sought to get the court's permission to use black ink to fill in misprinted "timing marks" along the ballots' edges, a solution backed by WEC's six commissioners. But without the court's go-ahead, election workers will instead have to remake those ballots, a process Outagamie County Clerk Lori O'Bright estimated will take about four minutes per ballot.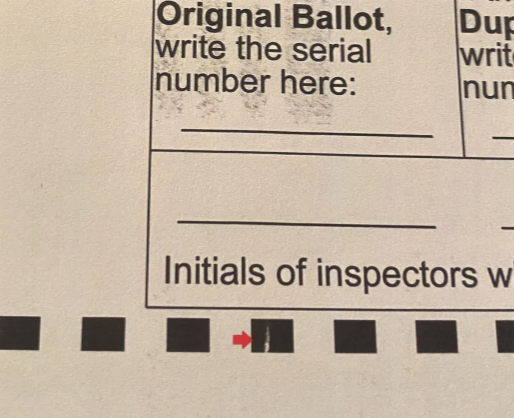 In all, 13,500 of those ballots were sent to voters in the two counties, but O'Bright said in a Friday interview that officials weren't sure exactly how many would be received, given that some recipients may have decided to request a new one or instead vote in-person early or on Election Day. 
Noting that municipalities around the state have been preparing for the "unprecedented" number of absentee ballots that will be processed this week, O'Bright said having to remake the faulty ballots "will slow things down." 
Results for those units, she said, may not come in "until well after midnight, into the next day." 
Still, she added: "We certainly know how to do the process and make sure that it's done accurately, and the message to the voter is we have every intention that every vote is going to count." 
Poll workers in those localities and elsewhere across the state must process ballots until they are finished, as state law doesn't allow elections officials to take time off and return the following day. 
Those results aren't certified until the weeks after the election, once counties convene their boards of canvassers to do so at the local level and WEC staff then recheck the counties' figures and sign off on them by the start of next month. 
"No matter who declares victory or who the media 'calls' as the winner on Election Night or the next day, nothing is official for several weeks," said Wolfe, of WEC. "There is a very meticulous and public process for election results to be triple checked before they become official on the deadline established by state law on December 1."
Sign-up here for the Campaign Notes newsletter to get important Wisconsin politics updates in your inbox each Thursday, now through Election Day. 
Get Government & Politics updates in your inbox!
Stay up-to-date on the latest in local and national government and political topics with our newsletter.