Nearly every week from March through November, Madison Metro Transit planner Katie Sellner goes about the task of changing bus routes and making sure riders and drivers are aware of those changes.
There can be up to 15 route changes at any one time, depending on the number of special events and road construction projects in the city, Sellner said.
"What becomes more complicated or more challenging is when there are several different events happening close to each other and/or even throughout the city," Sellner said. "Drivers are detouring multiple times if they go across town. It's just all over the place."
Rallies, street fairs, charity races and farmers' markets can all close streets and result in bus route changes. On Memorial Day weekend alone, five running and walking events, two farmers' markets and a political rally will affect the way Madison residents use the bus system, streets and parks.
According to Metro spokesman Mick Rusch, significant disruptions each summer include Maxwell Street Days, Live on King Street concerts and the Ironman Wisconsin triathlon. Between now and the end of the year, nearly 70 events will disrupt bus service. That's just a fraction of the 384 proposed events that will close streets, occupy parks and affect parking throughout the city this year.
"Candidly, I feel we're past capacity, not just at capacity," said Chuck Kamp, Metro's general manager, about events.
Meanwhile, attendance at festivals, farmers' markets and street fairs indicate how much Madison loves them. Several hosted by neighborhood associations financially benefit local organizations.
Proceeds from one of the biggest, La Fête de Marquette, account for over 40 percent of the Wil-Mar Neighborhood Center's annual budget. It is expected to draw 40,000 to 45,000 people to McPike (formerly Central) Park over four days in July, up from 30,000 five years ago.
"We promote and celebrate community, promote the city … and it raises funds," said Gary Kallas, Wil-Mar's executive director. "That becomes an equation that vast, vast, vast majorities of folks can get behind. Everybody wins."
Events that require use of city streets have nearly doubled since 2007 and legacy events hosted by neighborhood associations, such as La Fête, are growing in size. Breese Stevens Field is hosting more concerts and the outdoor Live on King Street shows have become a staple of summer nights downtown.
Increasingly, these events strain city agencies. Services are disrupted and some residents are declaring "festival fatigue." A few neighborhood associations are calling for a limited moratorium on new events.
All of this has caused city officials to revisit Madison's street use ordinance, which regulates special events. A revised measure would "augment" the current ordinance and could establish stricter criteria to approve and deny events. It could include specific limits on how many events can happen in a weekend or provide incentives for organizers to move their events out of the isthmus and into less busy neighborhoods.
City community events coordinator Kelli Lamberty wants to make it clear that officials are looking to find a balance, not crack down.
"We think events are vital and really important to the city, and we're not trying to get rid of them," Lamberty said. "We just want to be able to evaluate and use a criteria that everyone can understand and we can be fair."
'Max capacity'
Since 2007, the number of street use event days each year — which could involve the use of any public way, street, highway, sidewalk, terrace, alley, bicycle path or public square — increased from 196 to 349. All street use events require a permit from the city but do not necessarily involve a road closure. 
The city also issues park permits to individuals or groups who want to reserve park space for a special event. So far in 2018, there are 215 proposed street use events, 143 park events and 26 events that have both kinds of permits.
"We are at max capacity for events of all kinds," Lamberty said.
In 2017, there were 177 special events on the isthmus, with 56 located on the far east side, 38 on the west side and 10 on the south side. With few streets running east and west on the isthmus, one street closure can take out a huge capacity for traffic.
Assistant City Attorney Lara Mainella said permits are required so the city can prepare, keep the activities safe and choose an appropriate location.
Events have increased in part due to new venues like McPike Park, which opened in 2005, and Breese Stevens Field, which started hosting concerts in 2015. And the city rarely denies a permit application.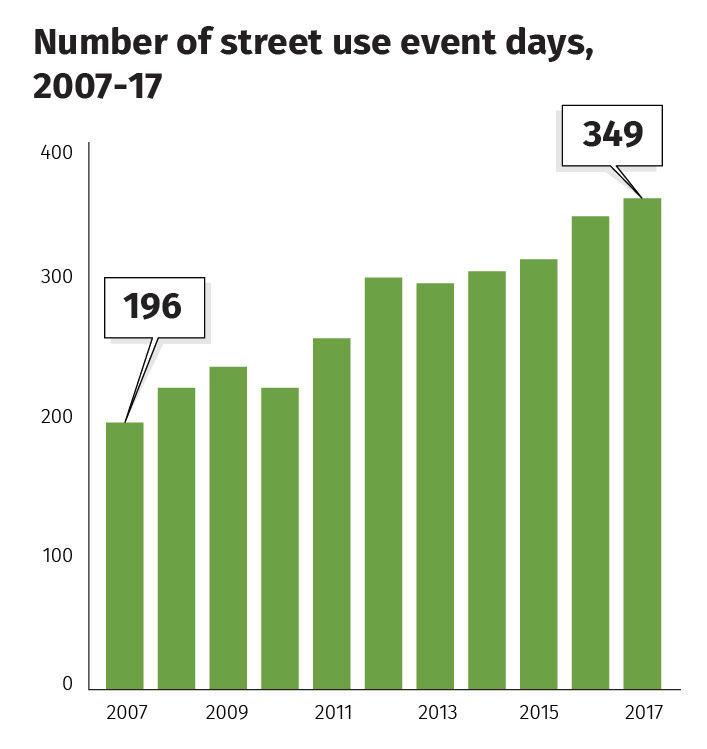 Madison's Street Use Staff Commission — including representatives from Metro Transit, the police and fire departments, engineering and risk management — is tasked with approving event permits.
Under the current street use ordinance, the city can deny an event if it would be too disruptive to emergency services or for other safety, health and logistical issues. But Lamberty said the commission typically works with event organizers to make their events happen.
In Lamberty's memory, only a 2015 proposal to install a 1,000-foot-long water slide, closing four blocks of East Washington Avenue, was denied a permit.
The city has held two sessions to gather community input on updating the ordinance. A third, focused on downtown interests, is scheduled for May 3 (6 p.m., MATC downtown campus). Officials are also examining the current policy using the city's Racial Equity and Social Justice Initiative tool, which is meant to determine possible adverse effects on people of color, people with disabilities and people from low-income backgrounds.
"We want to find a reasonable balance and in order to do that, we need to determine what criteria we can use to make equitable and fair decisions about new events coming in," Lamberty said.
Downtown Madison Inc. president Jason Ilstrup does not want the city to cut back on events, which he said are important to the downtown economy.
"They bring people downtown to shop, to dine, to have fun. They make the downtown more inclusive," Ilstrup said. "They're fantastic for economic development. They fill the hotels. They fill the restaurants."
City agencies strained
Madison bus riders keenly feel the effect of special events. According to a survey of 210 Metro riders, about half say they avoid bus service altogether during events. Metro continues to gather responses, online and in paper-form.
"I always ride the bus, but normally find it difficult to find a bus stop that's been changed to accommodate, say, marathon runners," one respondent wrote. "I've been caught in the rain, walked an entire six blocks or more and been miserably cold because a stop was moved off, off, the Square. And those detour maps are pretty much indecipherable."
A greater number, 70 percent, said they've had difficulty finding a bus stop on a detoured route. The same percentage of respondents said their bus has been late during special events, causing them to miss a transfer connection.
"From a Metro perspective, that's unacceptable," Kamp said. 
Less frequent bus service on weekends magnifies the effect events have on public transportation, with some major bus routes running only once an hour. Riders who miss a bus can't just wait for another one to come along 10 minutes later.
 "We need to put appropriate constraints on special events," Kamp said. "To avoid that decision is an even more unpleasant impact."
Madison Police Lt. Brian Chaney-Austin said the current number of events in the city is "unsustainable" and suggested the city explore restricting certain streets, what time of day events are held and the quantity. 
He said it is increasingly difficult to get officers to staff special events. He explained that fewer officers are working in flexible positions, such as community policing teams, than in recent years because they have been moved to patrol.
"When you have fewer from that pool that are available to flex their schedule to work an event, it becomes more challenging for us to schedule," Chaney-Austin said.
Last year, officers worked 7,947 hours in overtime for city events, up from 6,798 hours in 2016 and 5,543 hours in 2015. Event organizers who obtain street use permits are obligated to pay the city for using police resources.
Chaney-Austin said an increase in other types of overtime — shots-fired cases, peak staffing hours downtown — lead to fewer officers signing up to work special events, which means he has to call officers in.
"This is becoming challenging for your police department to staff and to staff safely," Chaney-Austin said. "It's becoming more challenging because it's requiring a lot more of us and a lot more frequently."
Tom Mohr, a city traffic engineer, said reconfiguring routes and adjusting traffic signals because of street use events is becoming a larger part of his job. He draws detailed maps for each event, marking where police officers will stand and direct traffic, adjusts traffic light timing and determines if road closures are feasible.
"For the level that it's getting at, there should be people to handle (events) full time," said Mohr, who began working for the city in 2008. "When I started, I think it was just a fraction of what it is now."
Mohr pointed to the routes of Crazylegs Classic, the Ironman Wisconsin triathlon and Isthmus Paddle and Portage, which affect traffic on several streets throughout downtown.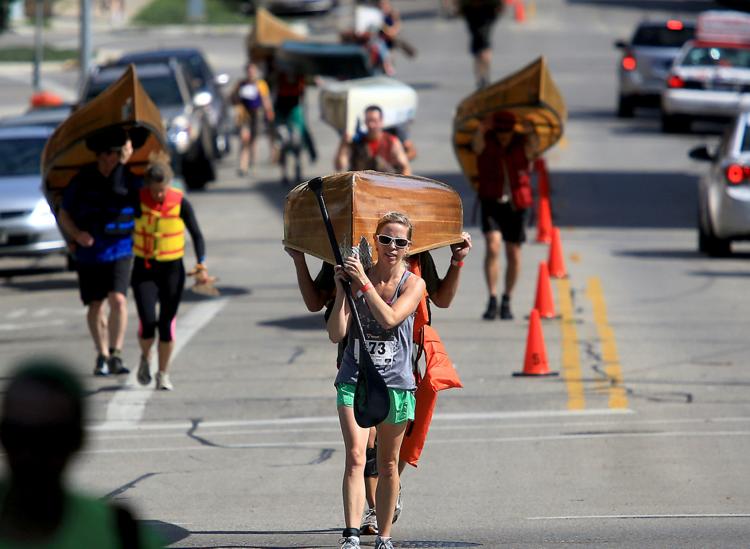 Political events influence effort
 At one of the recent community meetings to discuss a new ordinance, the focus was on runs and festivals, but it was the Women's March in January 2017 that propelled the city to revisit the street use ordinance, Lamberty said.
Between 75,000 and 100,000 people marched on State Street from Library Mall to the Capitol, a commonly requested demonstration route, to protest President Donald Trump's inauguration. Organizers secured a parade permit, anticipating a constantly moving crowd that would clear intersections. Instead, the massive group shut down much of downtown.
"It became a much, much larger activity and much more disruptive than anyone had any inkling it would be," Lamberty said.
As part of reviewing the ordinance, Lamberty suggested looking at a separate permitting process for free speech events.
The government can regulate the "time, place and manner" of speech in a public forum to guide event organizers to the best location for their event while considering things like traffic control, bus route detours, garbage collection and the use of tents, bleachers and sound amplification equipment.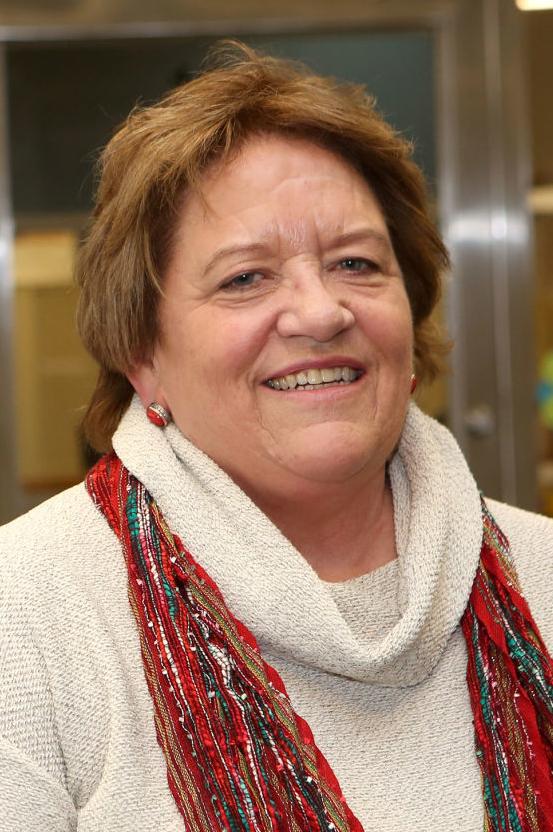 Streets, sidewalks and parks are considered a "traditional public forum" where speech is encouraged and allowed, said Mainella, the assistant city attorney. The street use ordinance treats all requests to close a city street or sidewalk the same, regardless of the purpose of the group wishing to use the space.
"We want to know about (events) because we want to try and plan with traffic and engineering and street use, and we are always cognizant of getting paid for our city costs," Lamberty said. "These are private events."
Organizers did not seek a permit, but police knew it would be a large event and deployed its special events team. Had they gone to the city, students likely would have received permit conditions such as a requirement to stay on sidewalks.
"They want to have their voice heard and are not out to be destructive or even disruptive," Lamberty said. "For the most part these are really engaged, passionate people, and they don't want to hurt anybody or anything. They want to have their voice heard."
Limited moratorium
 Madison's near east side is a hub for community festivals. The "big five" events  — Marquette Waterfront Festival, La Fête de Marquette, AtwoodFest, Orton Park Festival and Willy Street Fair —  have grown in popularity over the years and are beloved by community members.
Wil-Mar director Kallas described the Willy Street Fair's Sunday parade as an "almost religious moment."
"It culminates a summer of celebration and sharing of values that says, hey, we're going to do this stuff. We're going to help celebrate community," he said.
The growth of established events and the increase in total street use event days in and around the east side side have neighborhood associations calling for a limited moratorium. And some feel that community fundraising events are at odds with for-profit events at venues like Breese Stevens Field. 
Working in partnership with the Marquette Neighborhood Association, the Schenk-Atwood-Starkweather-Yahara Neighborhood Association opposes any new street festival that requires street closings or allows alcohol sales until the start of the 2019 festival season.
The groups hope a break from new events would allow time to develop criteria for approving or denying permits for new festivals in the neighborhoods.
"We're asking for a limited moratorium to give us time to do good work together for our neighborhoods," SASYNA president Brad Hinkfuss said in a letter to Lamberty and Ald. Marsha Rummel, whose district includes both neighborhoods.
Major concerts at Breese Stevens and events concentrated downtown along Lake Monona, like the Ironman finish line and Shake the Lake fireworks, in addition to the Marquette Neighborhood's own festivals, are wearing on some residents.
"Almost every weekend, we're having the sound of a festival or concert permeating the neighborhood and a lot of people feel it would be nice to have a weekend with no music," MNA president Lynn Lee said.
A recent proposal for an event called the Pursuit of Happiness Festival that would have closed the intersection of Williamson and Baldwin streets for the first weekend in June, one week before the Marquette Waterfront Festival, raised concerns in the neighborhood. It was scheduled to be on the same weekend as Plan B nightclub's annual Fruit Fest, which closes the 900 block of Williamson Street.
Bob Queen, a longtime Madison festival organizer, has since pulled back plans for the festival, including it instead in his series of seven concerts in McPike Park under the banner of Central Park Sessions. They are not affiliated with any neighborhood association, but he said the events "enhance the neighborhood."
"It's the way you look at life and how you are going to live your life and how you find enjoyment," Queen said. "If you look to sit in your chair and look at the lake, it's not going to be your cup of tea."
And, Queen added, "at the end of the Willy Street Fair, there's 277 days without an event, so you can certainly recuperate."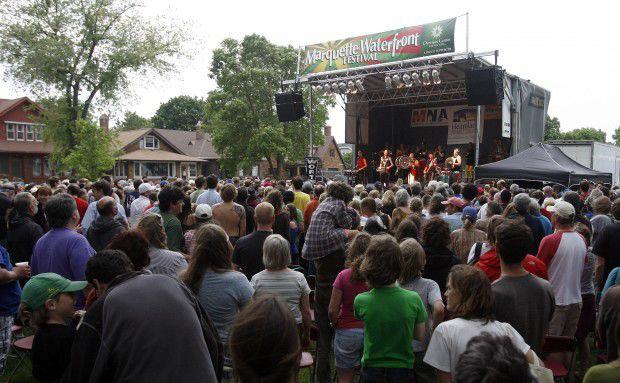 For a good cause
Some east side residents feel there is tension when other events overlap with the community fundraising festivals and that the city should prioritize nonprofit events.
Lee said there is a sense in the neighborhood that for-profit organizations are copying what has been working so well in the Marquette Neighborhood for 40 years. In 2017, MNA raised $131,291 in proceeds from its free festivals.
 "I think that if we already have nonprofit events raising money for charities and for neighborhood associations, the city should not allow a for-profit event to happen in this neighborhood on that weekend," Lee said.
But Matt Gerding, president of FPC Live, which booked seven Live on King Street events last year, said there's a misperception that for-profit events are "raking in money hand over fist." To Gerding, the main challenges associated with street use events are how they affect city agencies and resources.
"The vast majority of people who live downtown love that that happens within the isthmus," Gerding said. "Certainly as it relates to city resources being depleted … those are real problems that have to be looked at."
Breese Stevens Field adds another wrinkle to the near east side event scene. The city hired Big Top Events to operate the historic city venue in 2015. Since taking over, Big Top has scheduled more concerts, many of them booked by FPC Live, and hopes to bring a minor league soccer team to the venue.
Beatrice Hadidian, program and development director at Wil-Mar, sees a disconnect between the city's "at capacity" message and the growing number of events at Breese Stevens, many of which are ticketed. She hopes the city will differentiate between downtown events and the fundraising festivals on the near east side.
"I think that people love to come out to the events because they know they're for a good cause," she said.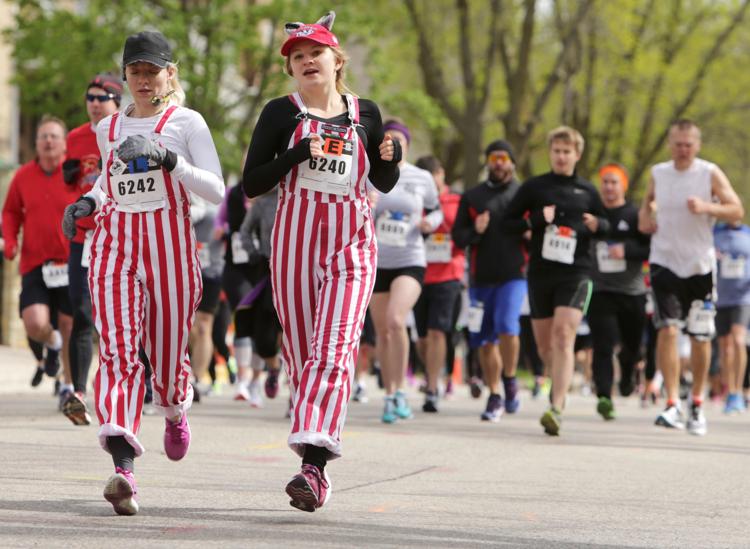 Building community
Ultimately, Lee said the idea of festivals is to build community. The Marquette Neighborhood has successfully done this over the past 40 years, he said.
"You can see it by how strong our neighborhood association is and how much money we can raise," Lee said. "The thing I don't get is why are we not promoting these same festivals in neighborhoods like the north side and the south side?"
Encouraging events to move away from the center city was one of the solutions raised at a special events summit in Austin, Texas, that Madison city staff attended. Other ideas included limiting locations, days and number of events, establishing and monitoring decibel levels, designating specific areas for events and a moratorium.  
As a part of the revised ordinance, Lamberty said the city could consider a fee structure that would incentivize organizers to host events off the isthmus in locations such as Warner Park on the north side or the west side's Elver Park.
Joseph Ryan, president of the Madison West Neighborhood Association, is helping organize the third annual WestFest in Elver Park. The one-day event began as a way to replace the Fourth of July fireworks show in the park that ended in 2016.
"(WestFest) brings people out of their backyards," he said.
Ryan said that events like WestFest and the weekly Elver Park farmers' market improve the feeling of community on the spread-out west side and build "Madison spirit."
"Madison identifies itself with the isthmus, the downtown area," Ryan said. "I don't think you're ever going to take that away."
While older neighborhood associations such as Marquette have years of experience in building community, the MWNA formed just two years ago. With initiative from the west side neighborhoods, Ryan said WestFest is on its way to becoming another beloved Madison festival.
"We're still building our identity," Ryan said.