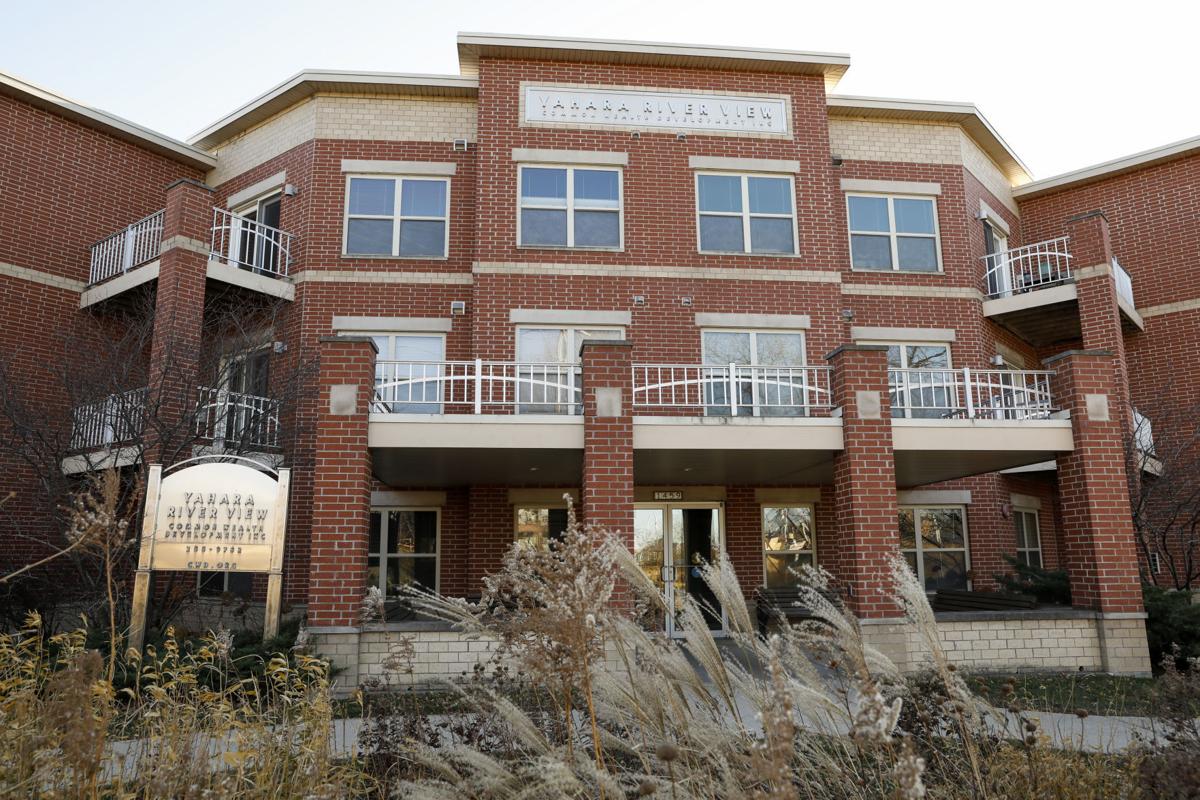 It could take Dane County about 26 years to fill the supply gap for renters paying more than half of their income on housing.
That estimate, according to 2019 data, does not include the units needed for an estimated 40,000 incoming households to Dane County — of which 8,000 will earn less than the median income — or those that become unaffordable over time.
"When you're talking 50% of your income and you're a low-income person, those are extreme living conditions," said Dane County senior planner Olivia Parry, while noting those challenges have only grown more extreme during the pandemic.
These are among the significant challenges Dane County will consider as it begins to work on a regional housing strategy that aims to create new partnerships to address the housing shortage facing communities across the county.
Dane County housing crisis invisible to many
The study has been on the horizon for years. In 2015, Dane County created an affordable housing fund and housing initiative. Since then, the county has contributed $23.7 million to create 1,748 units of affordable housing in nine cities and villages.
Also, the number of Dane County communities engaged in creating affordable workforce housing has increased from three to 10. Parry said about three others are actively talking about initiatives.
Dane County Board Chair Analiese Eicher said the remaining need for housing despite the past work of the county speaks to the challenging landscape of housing in the county.
"As someone who is younger in Dane County and has experienced a number of different types of housing, I know and I can see first hand and have experienced the need and the struggle," Eicher said. "The gap that is still so large really speaks to the environment that we're in and the sheer need for the programs that we have and continue discussion and collaboration going further."
Parry said it's not an easy problem for communities to address, especially considering the "stark and dramatic increase" in the ratio of median home price and family income. The former increased from $20,400 in 1965 to $331,800 in 2020 compared to an increase in the latter from $6,900 to $68,703 in the same time frame.
Dane County's housing crisis can be invisible to those who are unaffected by it with families doubling up to afford housing costs, and 1,865 homeless children in county school districts, according to 2019 data from the Department of Public Instruction.
"Unless you're looking for it, you're not seeing it, so I think there's a lot of opportunity for a greater understanding and a greater exposure to visibly seeing and understanding what those residents are going through what they're experiencing," Parry said. "It's a very serious situation."
Study to focus on supply and demand among low-income renters
The housing study, which officially kicks off in November with outreach work starting this month, hopes to capture the momentum and interest across the county in addressing housing issues and utilize a collaborative approach to understanding the problem and possible solutions.
It's expected to be completed in mid-2022 and aims to create a comprehensive assessment that will identify key priorities to work on together.
It will analyze demographics, existing needs, the housing market and best practices regarding land use policy, zoning and financing. Additionally, Parry said it's important to look at factors compounding housing instability, such as proximity to transportation and jobs, as well as the intersection of housing with climate change and racial disparities.
The study will focus on housing and supply for residents who make 60% of the county's average median income, or $60,060 for a family of four, and below. Parry said this housing is the most difficult to build because it requires the developer to secure additional financing to help lower the rents.
It will also look at housing aimed for those earning up to 80% of the area median income ($78,500 for a family of four) because developments can include a mix of rent levels. Additionally, the study will look at residents making 30% of the average median income ($30,050 for a family for four) and the "missing middle," or those earning between 80% and 120% of the average median income.
A regional approach
Though the county is in the beginning stages of the study, Eicher said she's interested in the report clearly identifying what and where the needs are in Dane County and pointing to creative ideas to address them.
"The biggest piece for me is how are we leveraging and connecting all of the existing programs and players to meet those needs," Eicher said.
Possible outcomes, among others, could include creating a preservation target for naturally occurring affordable housing, mutual goals to increase the overall percent of affordable workforce housing in Dane County or new funding priorities to equalize resources for housing for people of color.
Parry said she hopes the housing strategy study will emphasize the adage that Dane County is a sum of its parts.
"We not only have to take care of ourselves but we are part of a larger region," Parry said. "When we act together, we can actually leverage all of the resources and expertise and skills to get us to make more forward progress."
Share your opinion on this topic by sending a letter to the editor to tctvoice@madison.com. Include your full name, hometown and phone number. Your name and town will be published. The phone number is for verification purposes only. Please keep your letter to 250 words or less.