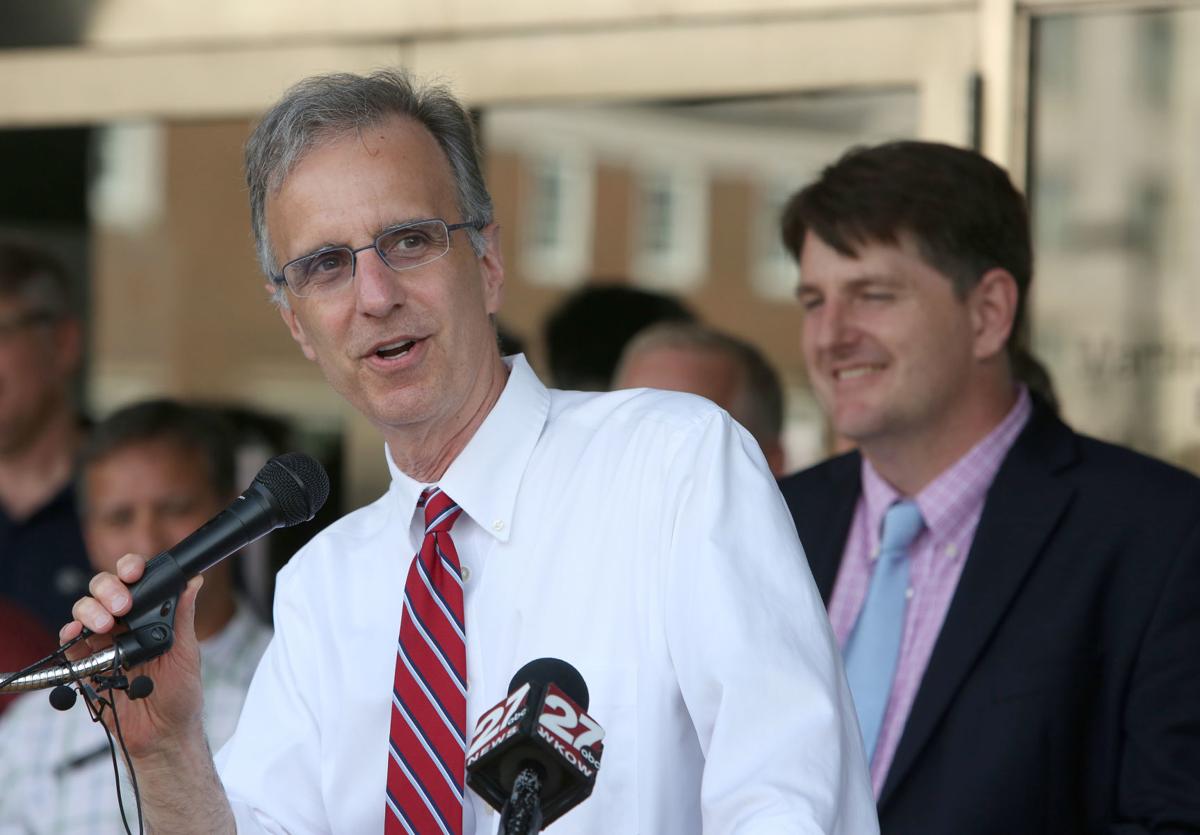 The Dane County Board of Supervisors plans to take steps this week to delay property tax payments because of the coronavirus pandemic.  
The state's COVID-19 Relief Bill, which Gov. Tony Evers signed into law April 15, included provisions to help counties and municipalities defer property tax payments. This allows Dane County to adopt a resolution enabling municipalities to waive interest and penalties on 2020 property tax payments due after April 1 until Oct. 1. 
"Many in Dane County are currently experiencing financial hardships, and we want to do as much as we can to help our residents and families make ends meet during the COVID-19 pandemic," Dane County Executive Joe Parisi said in a statement Monday. "By giving local governments the opportunity to delay property tax due dates, we hope to help residents feel relief and get more time and flexibility to meet this expense."
Parisi, Madison Mayor Satya Rhodes-Conway and other local elected officials announced the news at a Monday press conference held on the steps of the City-County Building. All attendees were encouraged to stand six feet apart. The press conference was recorded and can be viewed online. 
In most municipalities in Dane County, property tax payments are due in July. In the city of Madison, upcoming property tax deadlines are May 31 and July 31. Dane County controller Chuck Hicklin said there is "no way to estimate" the impact on the 2021 budget at this point in time.
"We do not know which municipalities will take action to allow the deferral," Hicklin said. "We do not know which or how many would be delinquent." 
Dane County's Personnel & Finance Committee plans to take action at its meeting Monday at 5:30 p.m. on the resolution followed by the Dane County Board's expected final approval at its meeting Thursday at 7 p.m. 
"The pandemic has impacted us all. It is only right that Dane County take action to allow municipalities to delay property tax bills for our residents who may be struggling," Board of Supervisors Chair Analiese Eicher said in the statement. 
The county resolution allows local municipalities, like the city of Madison, to delay payments. Madison's City Council will take up a similar resolution at its meeting Tuesday at 6:30 p.m. 
"We are really pleased to be able to ease the burden on family and businesses in this community that are struggling with our unprecedented economic circumstances," Rhodes-Conway said at the press conference. 
The resolution removes the 1.5% per month interest and penalties charged on late payments with May 31 and July 31 due dates. According to the resolution's fiscal note, the city has received an average of $167,900, in interest and penalties from the May 31 payment date. 
"I'd much rather see property owners in the city get this relief," Rhodes-Conway said, noting that the city's cash flow is strong. 
In 2019, $3.7 million of unpaid property tax bills was turned over to the county July 31. Of that, $1.5 million was due to the city and the remaining $2.2 million was due to the other taxing jurisdictions like schools districts and Madison College. 
The remaining property taxes due between now and July 31 total over $100 million, according to the resolution before the City Council. 
Wisconsin counties and municipalities rely heavily on property taxes as a source of income. In 2018, counties generated $2.2 billion from property tax revenue, according to the Wisconsin Policy Forum. 
Property taxes provide more stability than other sources of revenue like sales and income taxes, however counties could face greater challenges collecting payments from property owners. The nonpartisan statewide policy research organization said that the "economic disruption" caused by the pandemic could create an increase in unpaid property tax installments.  
"Clearly, if property tax collections decline as a consequence of the COVID-19 economic crisis, then that would produce substantial fiscal and service-level impacts for counties," the forum concluded in a recent report.
Share your opinion on this topic by sending a letter to the editor to tctvoice@madison.com. Include your full name, hometown and phone number. Your name and town will be published. The phone number is for verification purposes only. Please keep your letter to 250 words or less.